5 Documents that you might require during your Professional Journey
One's career journey is a long period and often requires a lot of documents the most common and useful one being Resume.
A candidate's official documents form an indispensable part of his/her professional journey. These documents basically are the presentation of the candidate's previous records, skills and experiences in the professional market. A well thought of list of documents  helps a candidate get an edge over his competitors by not only providing a better sense of credibility but also accentuating his skills.
1.RESUME
A resume plays a critical role in the job selection process. This document encapsulates the entire professional character of a candidate and is indeed the most important piece of document that is required irrespective of whatever job a candidate applies for.  A perfect resume with a decent structure is:
a) Well formatted: The margins should be well proportioned and the text should be clear and lucid. There are no hard and fast rules for the font but it surely should make for an easy read.
b)  ATS friendly: Application tracking system (ATS) is a software designed to sort, scan and rank applications according to their respective appropriateness for the given job profile. An ATS friendly resume is inclusive of all the relevant keywords helping the applicant to get through the process.
One of the way to attract the recruiter into your application is to have a graphic resume. Mainly used by advertising professionals, graphic content creators, this format provides for a creative yet efficient option, helping increase the chances of the candidate's selection.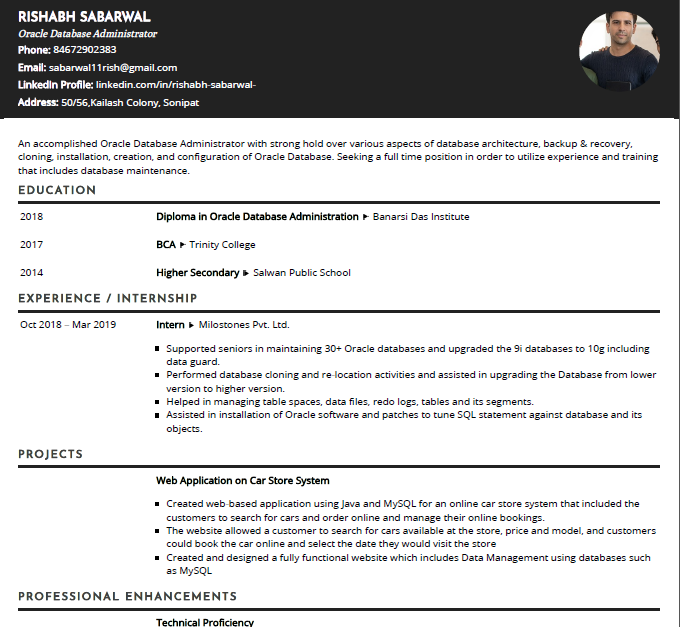 2. COVER LETTER
Similar to the preface of a book, a cover letter is a single page addition to the resume, providing a firsthand introduction to the recruiter about the candidate. A precise cover letter is definitely a must have and should consist of a general formal salutation: "Dear Sir/Ma'am", followed by a solid body of information basically endorsing a candidate for the given job. Formatting the text in proper font size with margins should be taken care of even in a Cover Letter.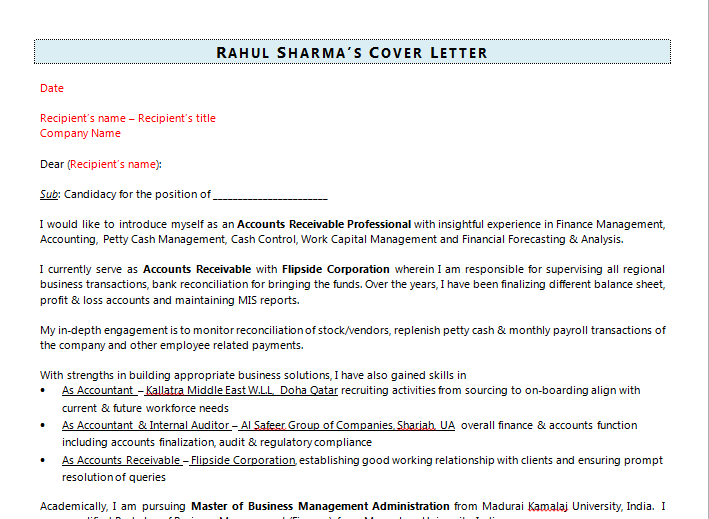 3.  STATEMENT OF PURPOSE (SOPs)
Statement of purpose is an important document frequently asked foreign universities for admission and sometimes  by companies while recruiting. The main motive of a SOP is to convince the selection committee of the candidate's suitability for the college/profile and his drive to attain knowledge.
4. REFERENCE LETTER
An efficient reference letter or letter of recommendation (LOR) provides for a candidate's information, confirming not only that he/she retired from the previous job in amiable terms with his/her former recruiter but also highlights as to how the candidate was useful in contributing to his/her previous endeavors undertaken. A reference letter increases approx 60% response chances from potential recruiters and hence it's important to access who the referee should be. The best person to write a LOR would preferably be your senior at a previous firm who is recommending you to for a new role or a professor at your university who is recommending you for a new course.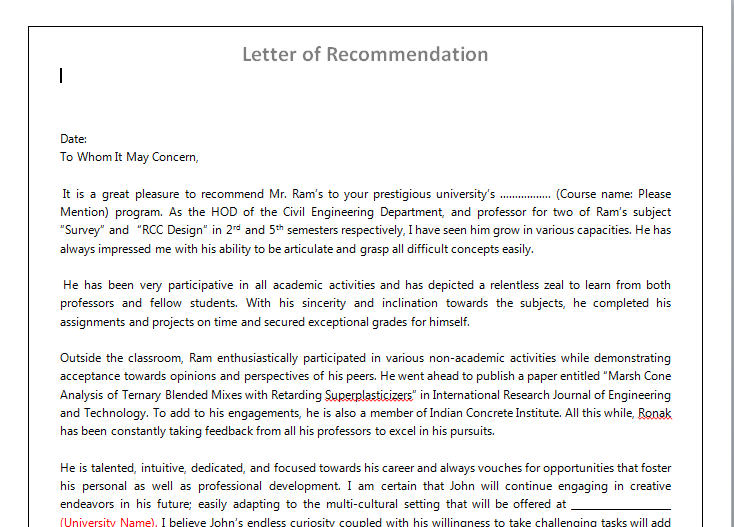 5. ANNEXURE/ PORTFOLIO
Annexure often  documents confidential information that cannot be sent to everyone or something that doesn't completely fit in the resume. Depending upon the profession a candidate wants to pursue or has applied for, certain important samples of his/her relevant previous projects should  form a part of his/her professional portfolio. Previous projects, workshops, research assignments, media mentions and publications help give the candidate a competitive edge in the recruitment process.
Professional documents are documents which can make or break a candidate's chances to get the job. Given the competitive scenario even a minor shortcoming may land one in a position of disadvantage. Hence a candidate should be well prepared with this bundle of five documents that indeed contains important material, frequently asked by companies in the candidate's professional journey.