How to Write a Resume for Internship
We often make our resume only when we apply for internships., and it is necessary that our very first resume is impactful enough to get us to the interview table
Your resume reflects your abilities, strengths, and competencies gained through the academic and professional endeavours. Creating a perfect resume tailored to suit your target role - which contains a summary of your educational qualifications, experiences, achievements and your additional interests - is never an easy task.
How to present your resume? Things to be included in resume? Things not to be mentioned? and a lot of other questions come to our mind while building resume, specially when we are making it for the very first time. The following things should be considered while building the resume:
Contact Details
Contact details including your phone number and e-mail id should be mentioned on the top so that the potential recruiter does not have any difficulty in reaching out to you.
Resume Summary and Title
Writing an objective has become outdated now; instead resume title and summary can be used. Title is simply writing your qualification or functional area on the top. A summary is a comprehensive statement about your skills, qualifications, and the strongest areas.
Educational Qualifications
For anyone applying for an internship, clearly mentioning your educational qualifications is a must. For mentioning your education, start with your most recent or ongoing qualifications along with the related college/ university/school. Mention your CGPA or percentage. And if you have strong credentials, you can also highlight it on the top with a title.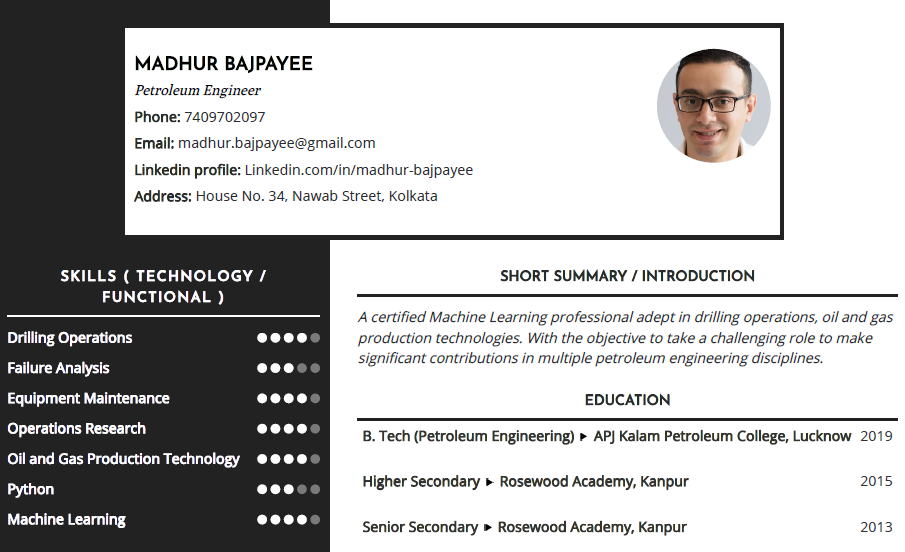 Skills
It is almost impossible to have a job or even an internship without skills. These can be something you've learnt through your degree, certifications or developed over a period of time. You can also include your soft skills (communication, presentation, team work) and your technical skills apart from the core/functional skills that are required for the job.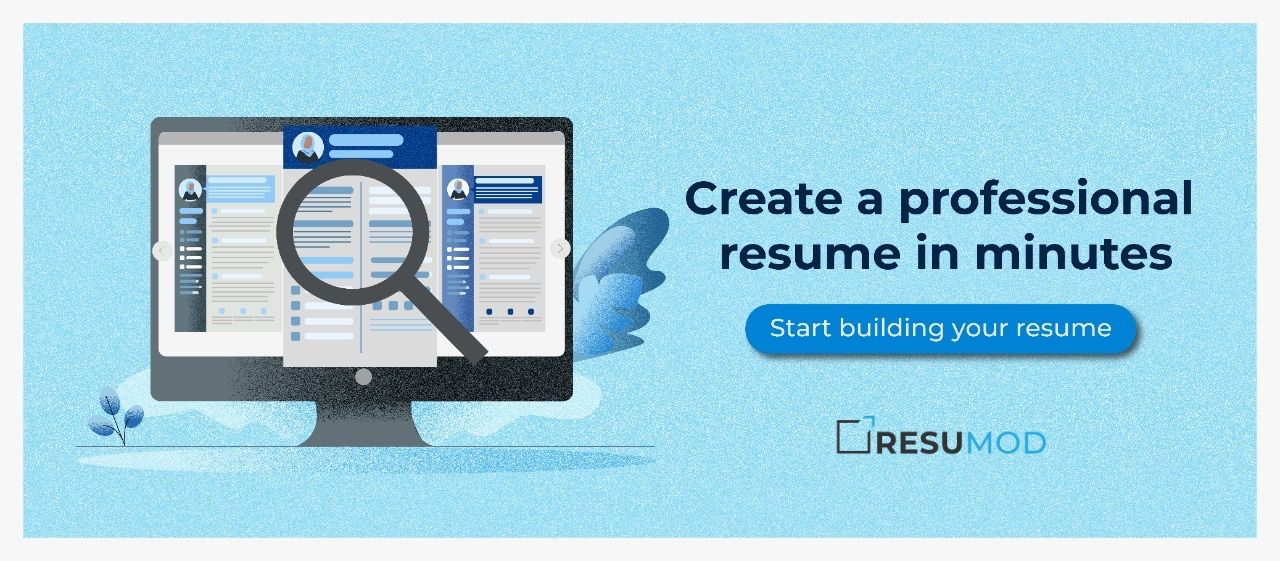 Academic Projects and Training
When you are a beginner and don't have much to show apart from your education, delineating your projects and training is of utmost importance. These not only reflect your practical knowledge but also your inclination towards non-conventional non-academic methods of learning.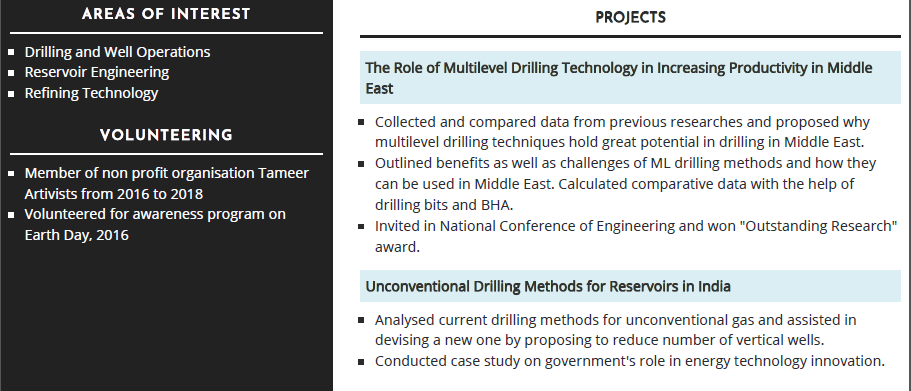 Always remember your resume defines you. So it should have each of your qualification, achievement, and skilled clearly mentioned for the recruiter's perusal. Apart from the content, you should pay special attention to the formatting and make sure
Your Resume is a one page document
It has proper and consistent spacing and not too much of white space
The font size and style is easy on the eye
It has a proper structure including clearly defined sections for education, skills, certifications, and more
It is free of grammatical errors and typos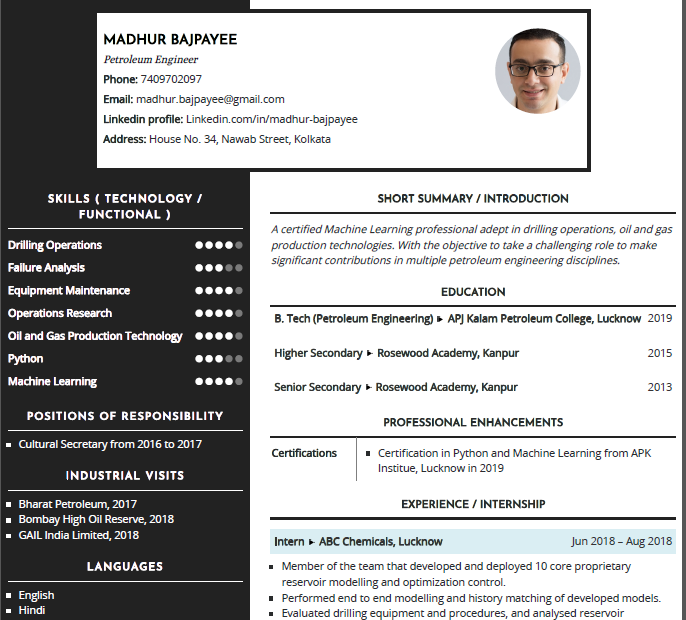 If you are looking for an internship and don't have a resume yet, follow these guidelines and make your resume using Resumod's user friendly Resume Builder.