50+ Communication Skills For Your Resume
Workplace communication statistics reveal that more than 85% of executives and employees believe the absence of proper communication to be the cause of most workplace failures.
What hurts the most in a relationship? Lack of trust? Sure. But most of us would agree that poor communication is the ultimate deal breaker. And your workplace is no different. Without effective communication, it is impossible to foster healthy connections with your co-workers. That's why employers have increasingly started to look for candidates who possess impressive technical skills amd shine bright in communicating their ideas.
But what are good communication skills? How can they be listed in a resume? In this guide, we will delve into:
Importance of Communication Skills on a Resume
Workplace communication statistics reveal that more than 85% of executives and employees believe the absence of proper communication to be the cause of most workplace failures. Writing communication skills on a resume is thus crucial as it showcases to the recruiter you are capable of handling unfavourable situations by:
Effective Collaboration: Every employer seeks candidates who can work peacefully with others to achieve shared goals. By showing your communication expertise on your resume, you are telling the recruiter that you can collaborate seamlessly within teams and across departments.
Handling Client and Customer Interaction: Strong communication skills are essential for building rapport, addressing concerns, and providing excellent service, especially if you are looking for customer-facing roles. You should emphasize on them as someone's way with words plays a great role in heightened customer satisfaction.
Leadership and Management: Employees with exceptional communication skills can motivate and inspire their teams, help in resolving conflicts and ensure clarity in organizational objectives. Being clear and concise in a business environment is the key to winning hearts, and inspiring your peers to push their boundaries (in a good way).
Problem Solving and Decision Making: Clear communication aids in solving some of the most pressing problems in a professional setting. Only when you create an environment where opinions are shared on both sides, can you come up with solutions that promote growth.
Expressing Ideas and Innovations: Possessing communication skills depicts that you can convey your ideas, and suggestions effectively, clearly and articulately. In the end, it's about how you potentially listen and reflect on what you've heard that leads to the implementation of your concepts within the organization.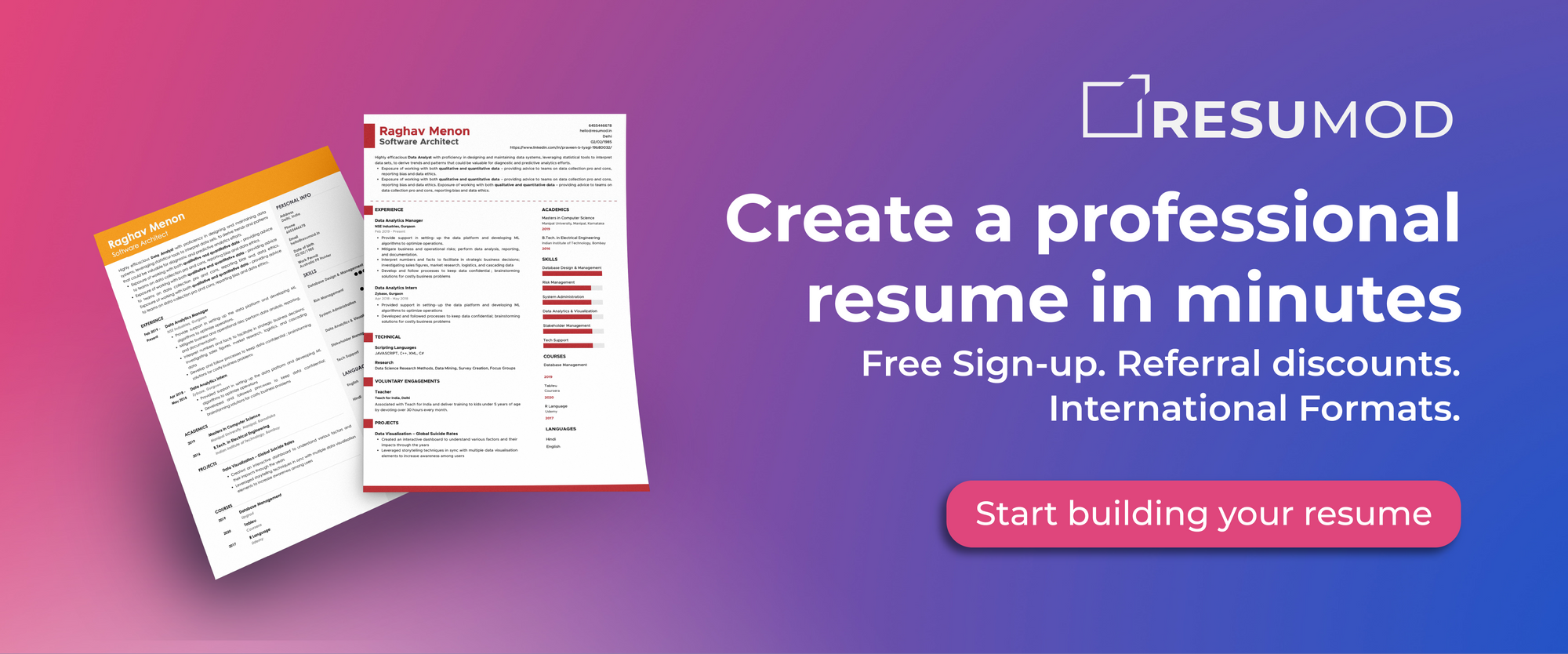 Top Communication Skills On a Resume
When crafting your resume, it's essential to highlight the communication skills that are most relevant to the job you're applying for. However, before that, it's important that you understand the different types of communication skills to help weed out which ones are relevant for you and which ones aren't.
Verbal Communication Skills
Verbal communication skills refer to your competencies when you physically interact with other people. These are highly essential skills to ensure fruitful connections at work, as most of the communication occurs through speech. Some of the most common verbal skills are:
Public Speaking and Presentation Skills: These skills describe your experience with public speaking engagements, such as presenting in front of large audiences, conducting workshops, or leading seminars. You can present your public speaking and presentation skills by highlighting any awards or recognition received for exceptional public speaking abilities. Mentioning any topics you have presented and the impact of your presentations can give you brownie points.
Articulation and Clarity: Articulation and clarity are about emphasizing your ability to convey complex ideas clearly and concisely. Possessing both these skills can help you become a confident speaker. A good practice to highlight these abilities in your resume is to provide examples of situations where your articulation led to successful communication outcomes. You can mention any relevant language proficiency you can adapt to cater to diverse audiences.
Active Listening Abilities: By showcasing your active listening skills, you present yourself as an individual who carefully listens to others' perspectives and responds thoughtfully. Explain in your resume how active listening has helped you build stronger professional relationships but in a very brief manner.
Language Proficiency and Translation Abilities: Showcasing proficiency in multiple languages is highly useful, particularly when you are applying for jobs dealing with foreign clientele. Describing experiences where your translation skills smoothened communication between multilingual individuals shows recruiters that you understand multicultural settings.
Assertiveness: Assertiveness shows the recruiter that you ooze confidence, and can positively impact team dynamics or project outcomes. By providing examples of how you effectively communicate your ideas across teams, you portray that you can guide the team toward a shared goal.
Written Communication Skills
Effective communication is not just limited to your command over spoken communication. It also focuses on how well you communicate with emails, messages and notes. Here are some examples of written communication skills your resume should depict:
Spelling and Grammar Skills: It is expected of every employee that they can produce error-free documents and mails. Spelling and grammar are the fundamentals of writing. You can showcase your writing capability in your resume by writing grammatically correct sentences that are free from vagueness and unprofessional tone. If applicable, you can also mention any writing experience such as contributing to company newsletters, blog posts, or articles.
Report and Proposal Writing: Being adept in report and proposal writing gives you an extra edge over others particularly if you are applying for content, marketing, sales and managerial roles. You can highlight how your reports and proposals contributed to crucial business development projects in your resumes.
Email and Professional Correspondence: Email communication is required in every workplace, no matter how small or big it is. It is advisable to emphasize your ability to communicate effectively through professional emails and business letters in your resume. Your command over writing good emails shows that you can maintain a professional tone and etiquette in written communications.
Simplifying Complex Concepts for Non-Experts: In layman's terms, your resume should highlight that you can explain tough concepts in "layman's terms". Instead of using technical jargons, showcase real-life examples when you toke complex ideas and broke them down into easily understandable language. This depicts that you can help effortlessly present technical information to diverse audiences.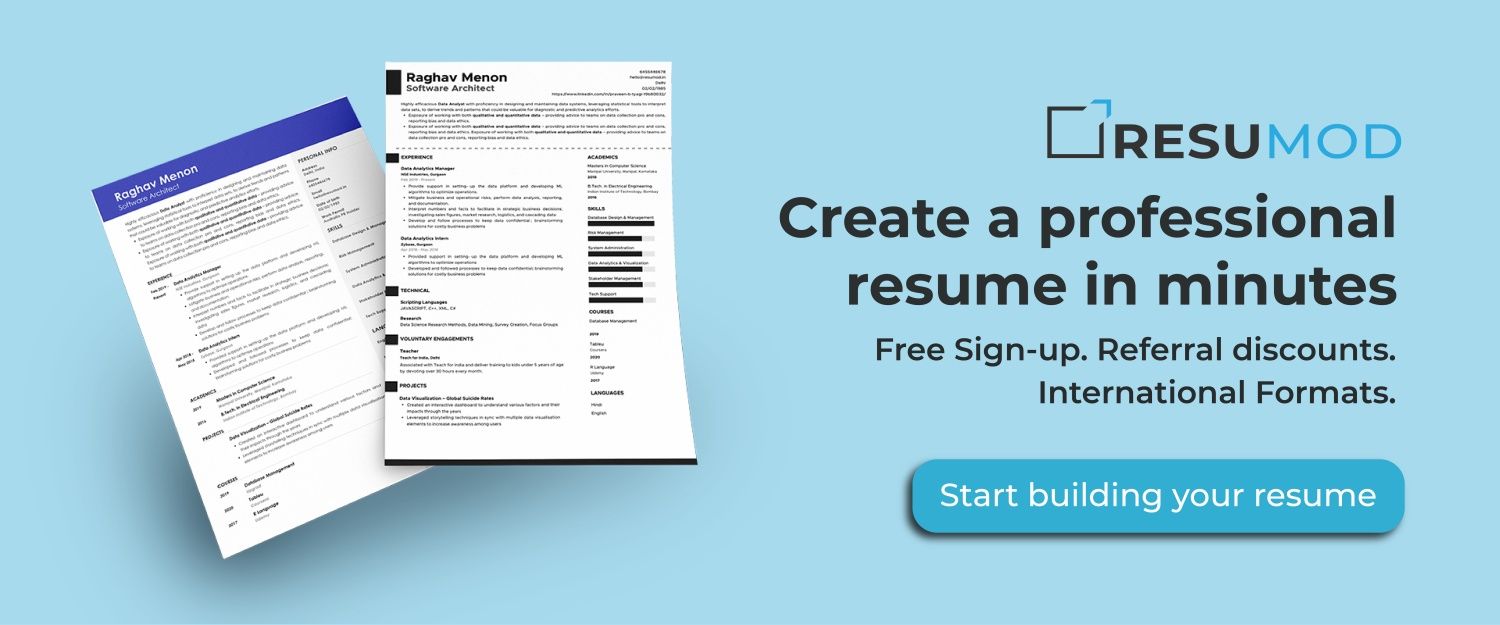 Interpersonal Communication Skills
Interpersonal skills, commonly known as people skills, are the cornerstone of every high-performing team. People need to interact with others in an organization, which means they need to showcase their interpersonal skills all of the time. Hence, they are of great importance to employers. The topmost interpersonal skills to include in your resume are:
Teamwork and Collaboration: Though overused, teamwork and collaboration are, and will always be some of the most in-demand communication skills as you will always work in a team. A decent way to highlight them in your resume is by writing about experiences where you effectively collaborated with colleagues on projects and achieved a common goal.
Conflict Resolution and Problem-Solving: Conflicts occur in every workplace, thus knowing how to solve them without losing composure is necessary. You can describe situations in your resume where you successfully resolved disagreements in the workplace. If you can present how it led to creative solutions, it will be a plus point. In addition, possessing conflict resolution abilities help you lead initiatives that improve team morale, cooperation, and overall job satisfaction.
Empathy and Understanding: Showcasing your capacity to empathize with colleagues or clients and understand their perspectives tells recruiters that you can resolve misunderstandings among the team. Providing examples when your understanding of others led to positive outcomes can really take your resume up a notch.
Persuasion and Negotiation Skills: There will always be disagreements or differences of opinions in workplaces. Demonstrating your capability to influence others and persuade them to accept your ideas shows the employer that you can easily tackle tough situations. You can mention any successful negotiations you've conducted that resulted in beneficial organizational outcomes.
Constructive Feedback and Recognition: We understand it can be difficult when someone dismisses a project you worked on for weeks. However, it is important to recognize that more often than not, this feedback should be considered constructive as it helps team members improve their performance. When your resume speaks of your ability to handle constructive feedback, it can do wonders. You can do this by describing any instances where your feedback and recognition positively impacted team dynamics and individual growth.
Networking: Networking describes your ability in building and maintaining connections in and outside of work. This skill in itself incorporates several other skills like negotiation, clarity, and articulation. That's why networking is such a marketable skill as it not only helps you take a step forward in your career but your company as well.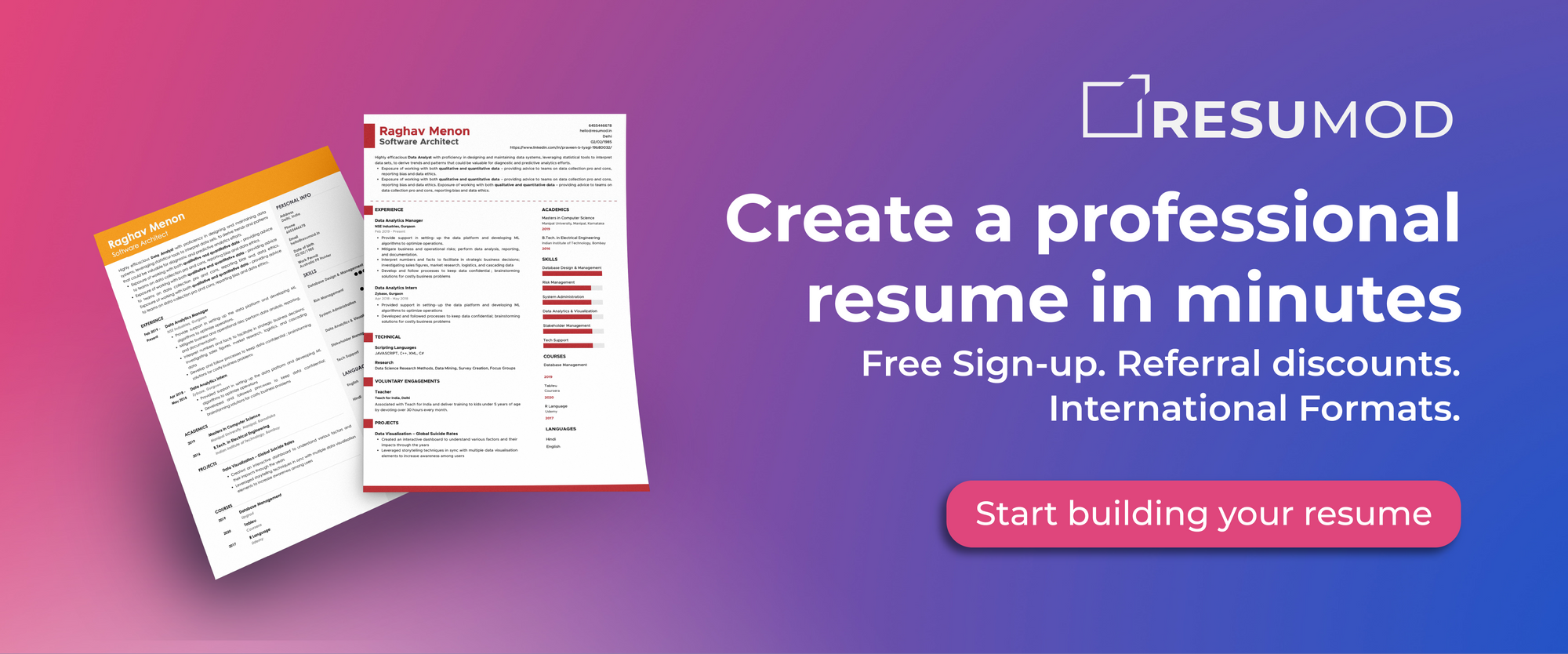 Digital Communication Skills
Just like Madonna, we too are living in a "material world", however, our most materialistic things are related to technology. With the rise in remote and hybrid working models, all thanks to the pandemic, the demand for tech-savvy professionals has skyrocketed. You can stand ahead of the competition by showcasing the following digital communication skills:
Virtual Meeting Etiquette: Zoom calls are the new normal now. By showcasing your knowledge of the best virtual meetings practices, you can certainly catch the eyes of employers. However, only being able to use online meeting platforms is not enough. Only need to show that you can combine this expertise with other technical and interpersonal skills such as punctuality, and public speaking.
Remote Teamwork: Remote teamwork and conventional teamwork are synonymous terms. But streamlining collaboration with remote teams, that too using digital communication tools is a slightly different feat. Highlighting your ability to adapt to different time zones and coordinate tasks remotely showcases your adaptability and flexibility skills.
Social Media and Professional Branding: Social media is one of the most popular means of digital communication these days. No matter which role you are in, describing your experience in using social media platforms for professional purposes always adds a new leaf to your resume. It also depicts that your skill set is wide and versatile.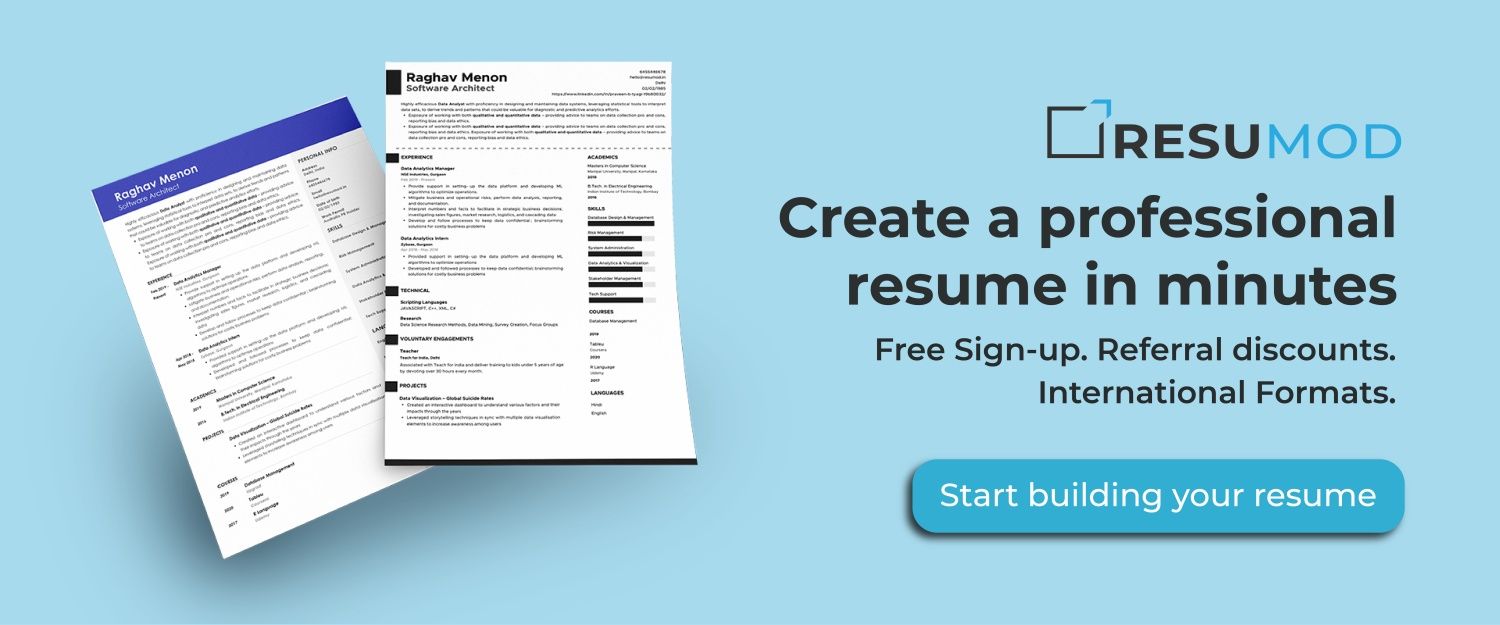 List of Communication Skills For Your Resume
Here are some of the most regarded communication skills on resumes:
Team Management
Client Relationship Management
Public Relations
Negotiation
Verbal Communication
Written Communication
Customer Service
Client Acquisition
Complaint Handling
Team Leadership
Corporate Communications
Problem-Solving
Cross-Functional Teams
Decision Making
Relationship Building
Career Counseling
Attention-to-Detail
Conflict Resolution
Networking
Collaboration
Teamwork
Networking
Empathy
Training
Detail-Oriented
Liaising
Program Management
Planning and Coordination
Professional Development
Organization
Customer Focus
Technical Support
Outbound Calls
Decision Making
Consumer Engagement
Crisis Management
Adaptability
Assertiveness
Articulation
Social Media and Professional Branding
Virtual Meeting Etiquette
Professional Correspondence
Translation and Interpretation
Internal & External Messaging
Communication Campaign Management
Emotional Intelligence
Team Building
Turnaround Management
Vision and Strategic Planning
Strategizing
Competency Building
Public Speaking
Critical Thinking
Customer Retention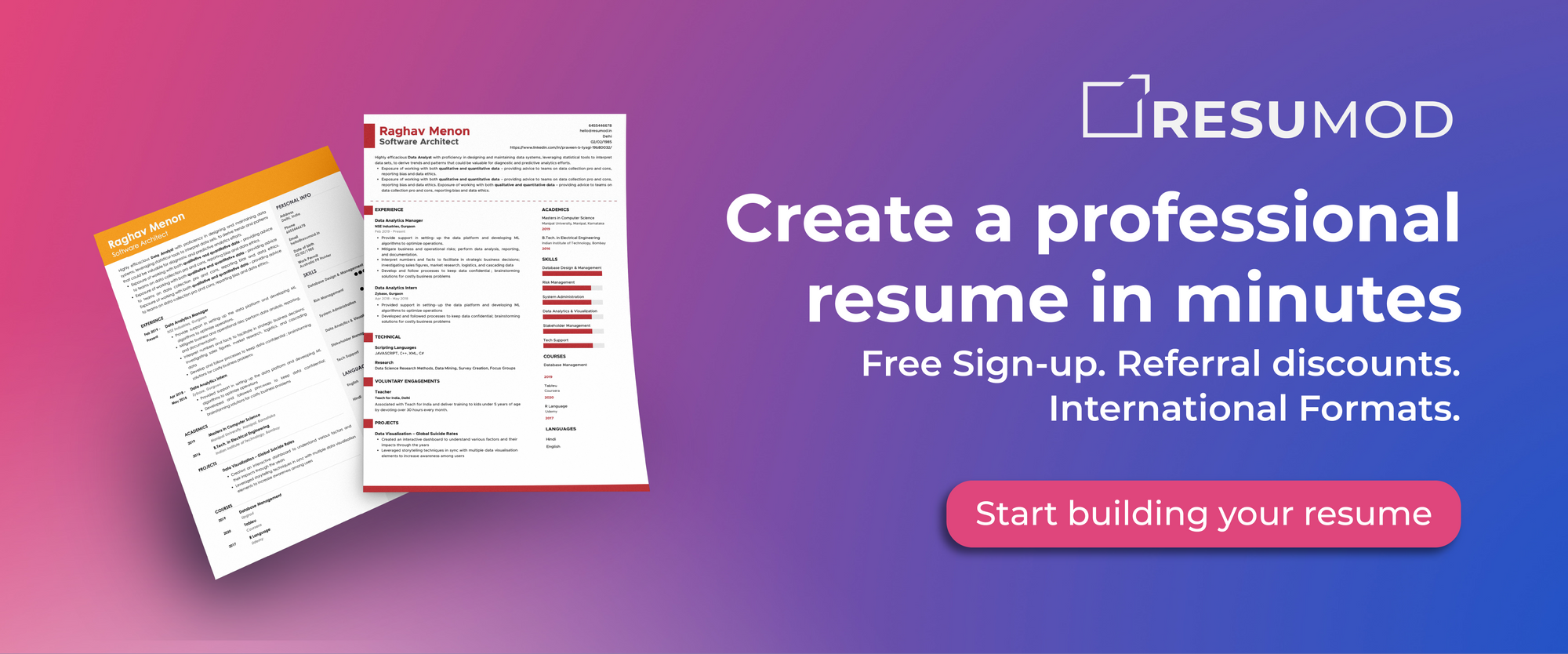 Dos and Don'ts of Writing Communication Skills on a Resume
Using Specific Examples to Demonstrate Your Abilities
Don't: Make vague statements about your communication skills without supporting evidence.
Do: Provide concrete examples of how you have utilized your communication skills in previous roles or experiences. Also, quantify your achievements whenever possible to showcase the impact of your communication abilities.
Avoiding Generic Buzzwords and Clichés
Don't: Rely on overused phrases that lack substance and fail to differentiate you from other applicants.
Do: Use precise and descriptive language to portray your communication skills authentically. Focus on skills that are relevant to the specific job you're applying for rather than using generic terms.
Proofreading for Errors and Clarity
Don't: Overlook the importance of presenting an error-free resume as it reflects your attention to detail and professionalism.
Do: Thoroughly proofread your resume to ensure there are no grammatical or typographical errors. However, check for clarity in your communication, making sure that your resume is easy to read and understand.
Examples of Communication Skills With Resume Samples
​​Resume of Advertising Operations Coordinator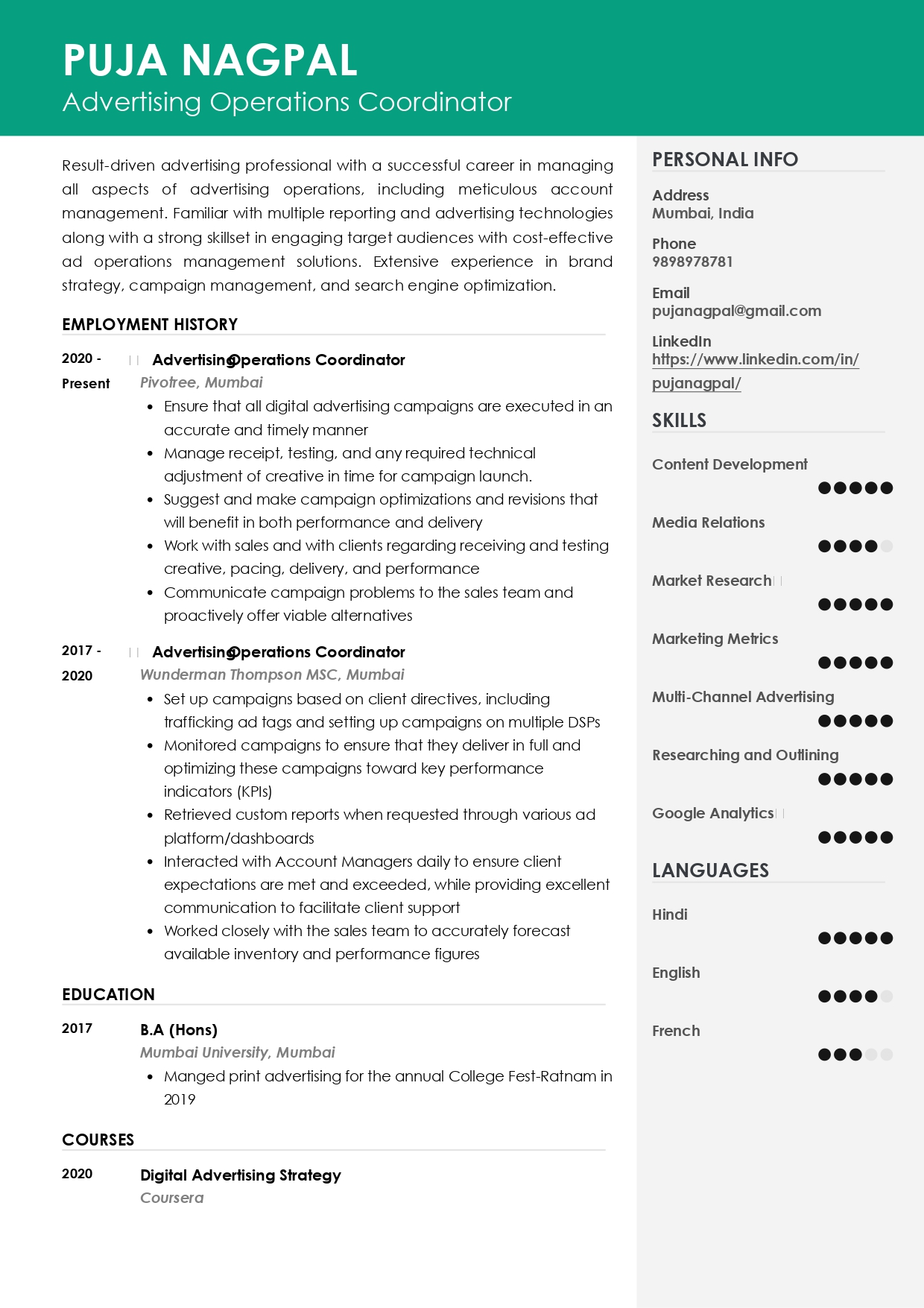 Check out the full resume of an Advertising Operations Coordinator in text format here.
​​Resume of Account Director-Advertising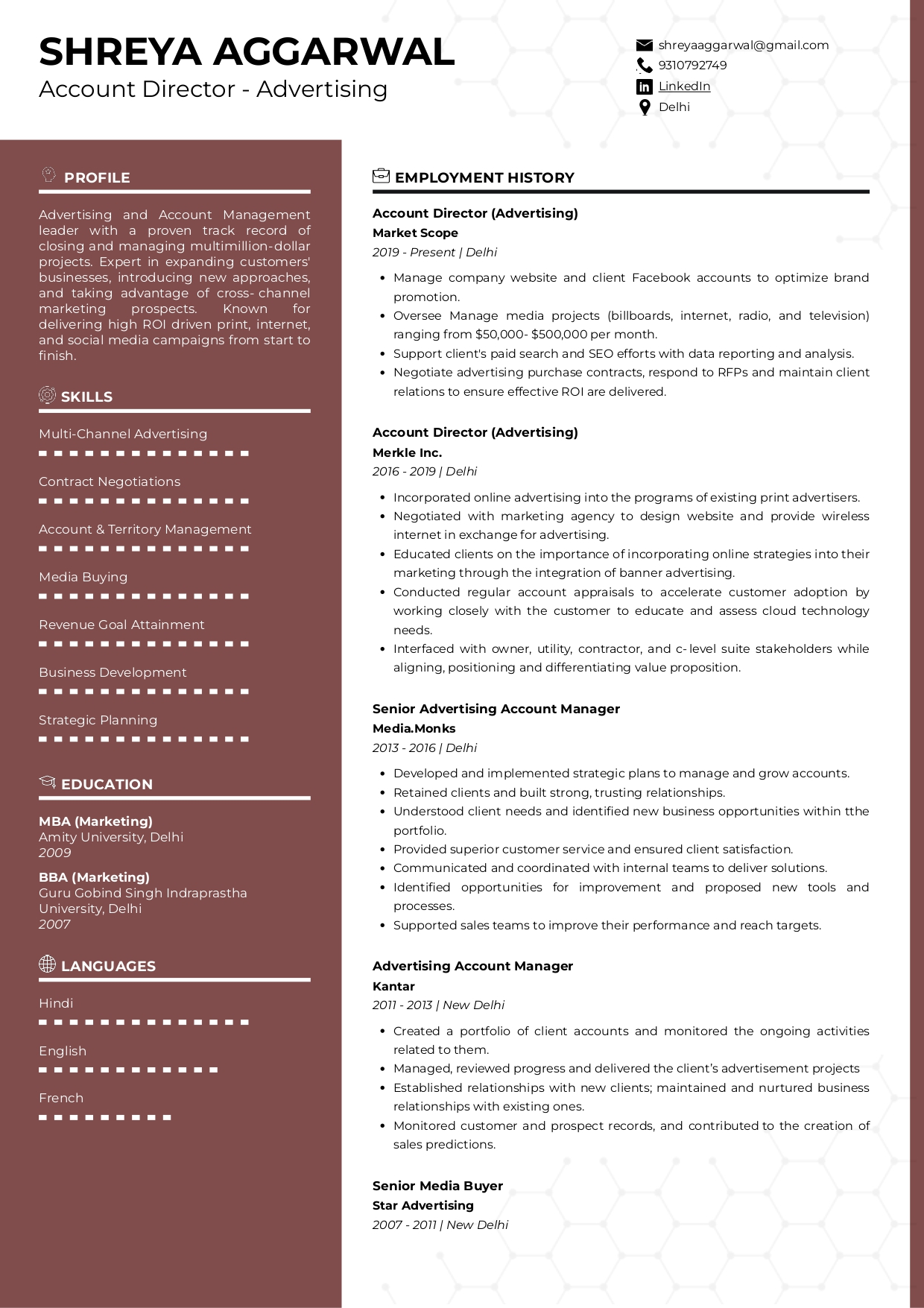 Check out the full resume of an Account Director-Advertising in text format here.
​​Resume of Category Manager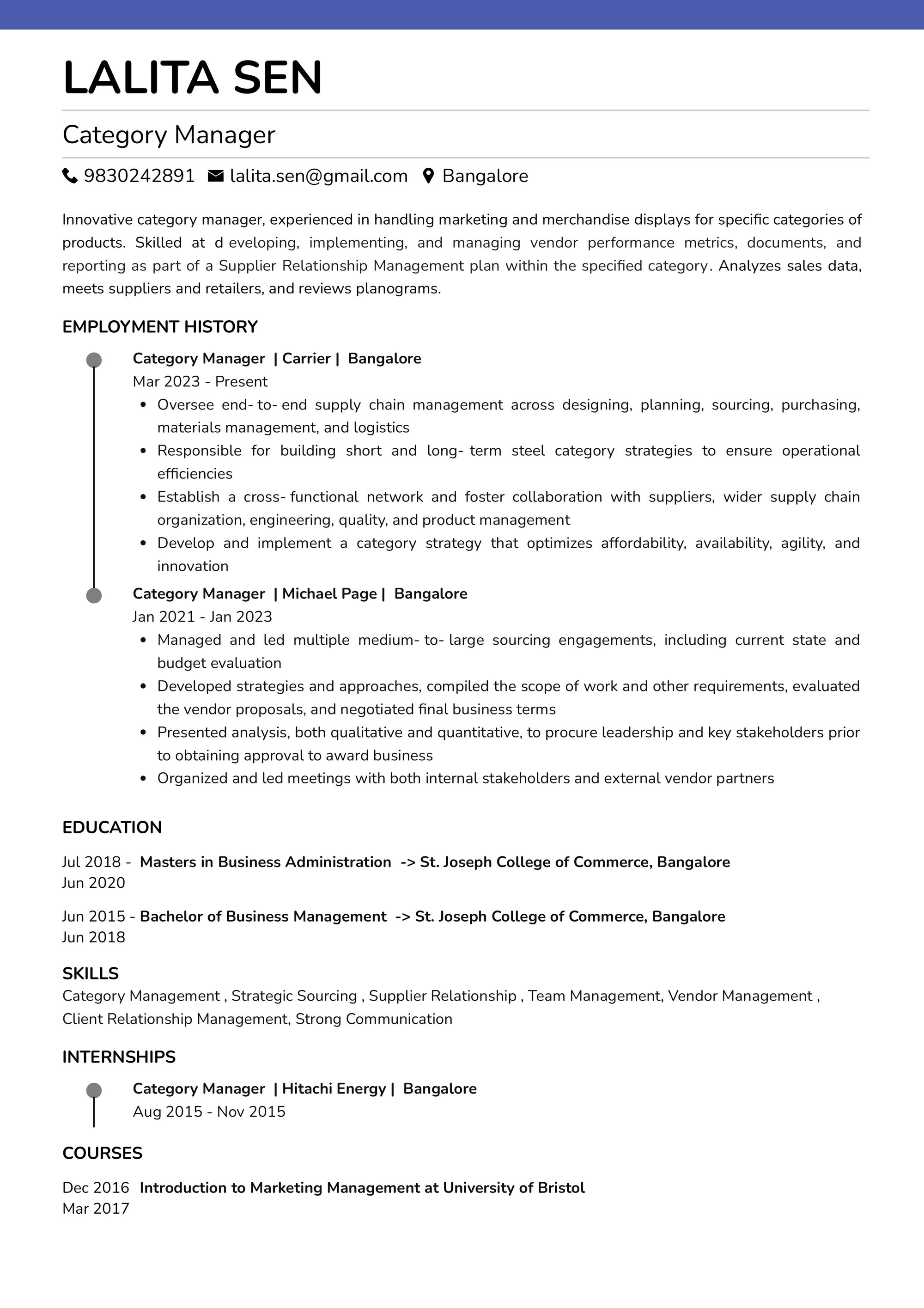 Check out the full resume of a Category Manager in text format here.
​​Resume of Desktop Media Buyer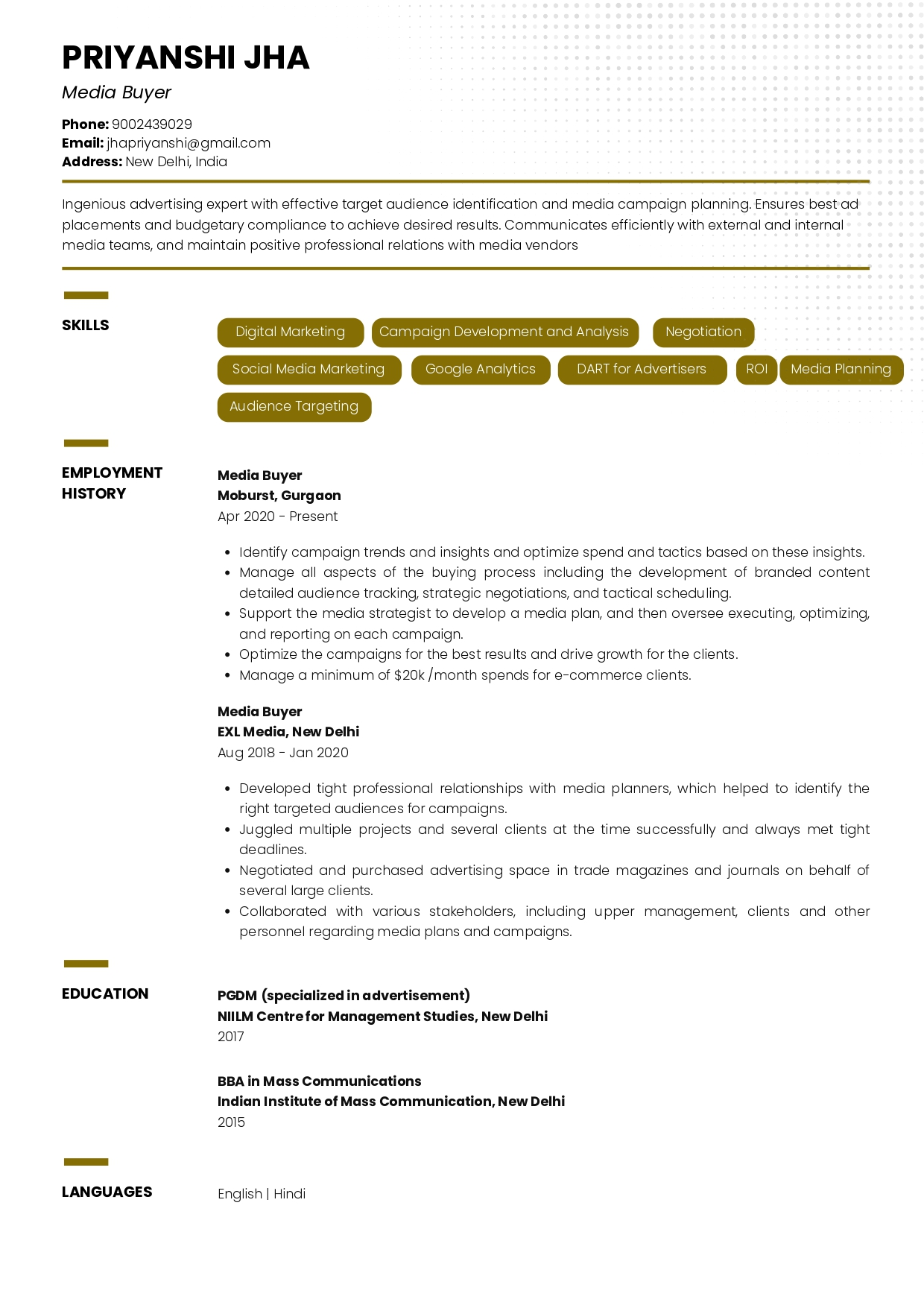 Check out the full resume of a Media Buyer in text format here.
​​Resume of Performance Marketer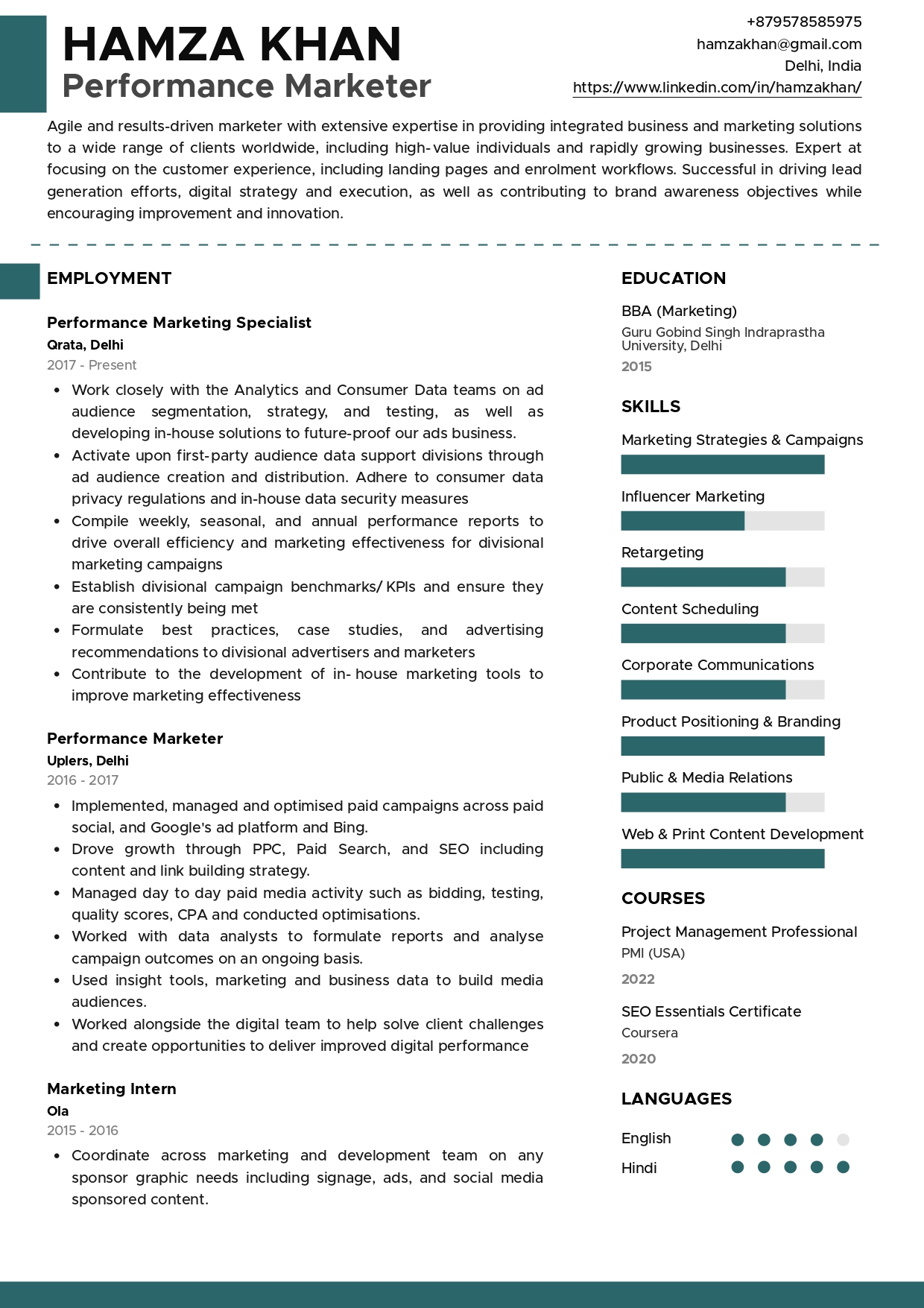 Check out the full resume of a Performance Marketer in text format here.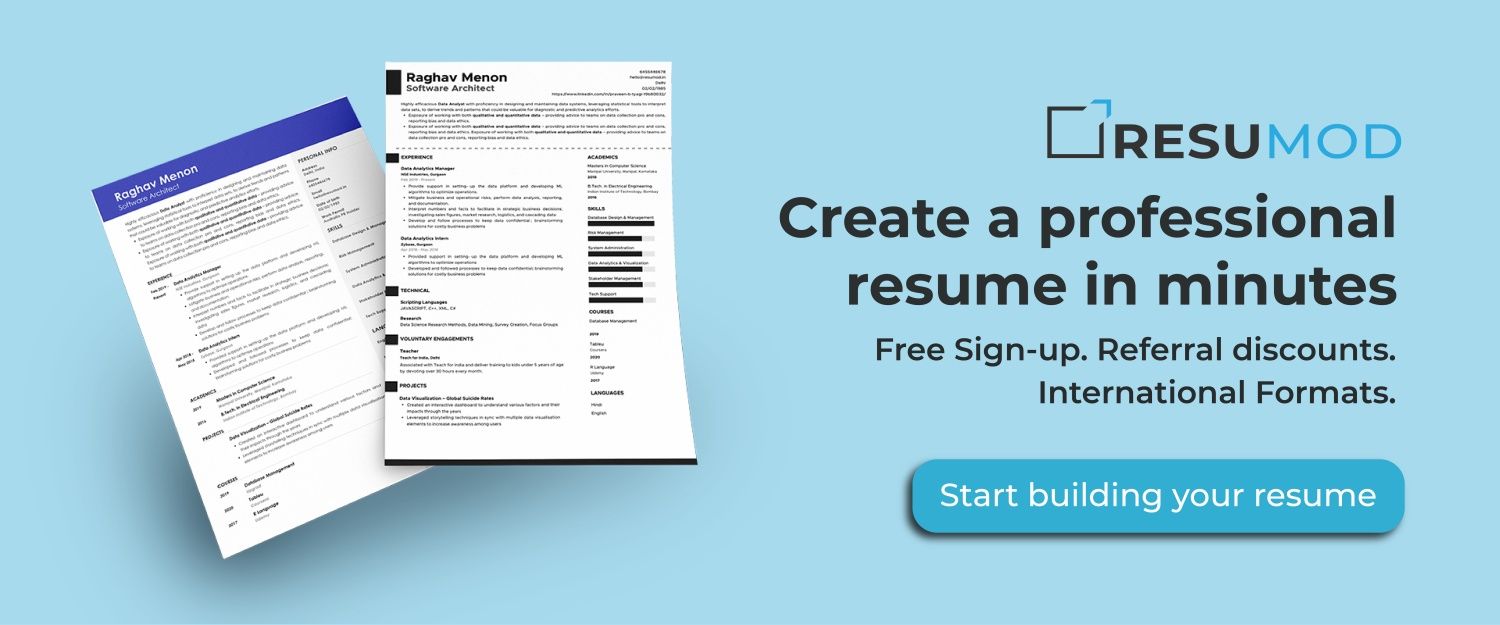 ​​Resume of Chief Product Officer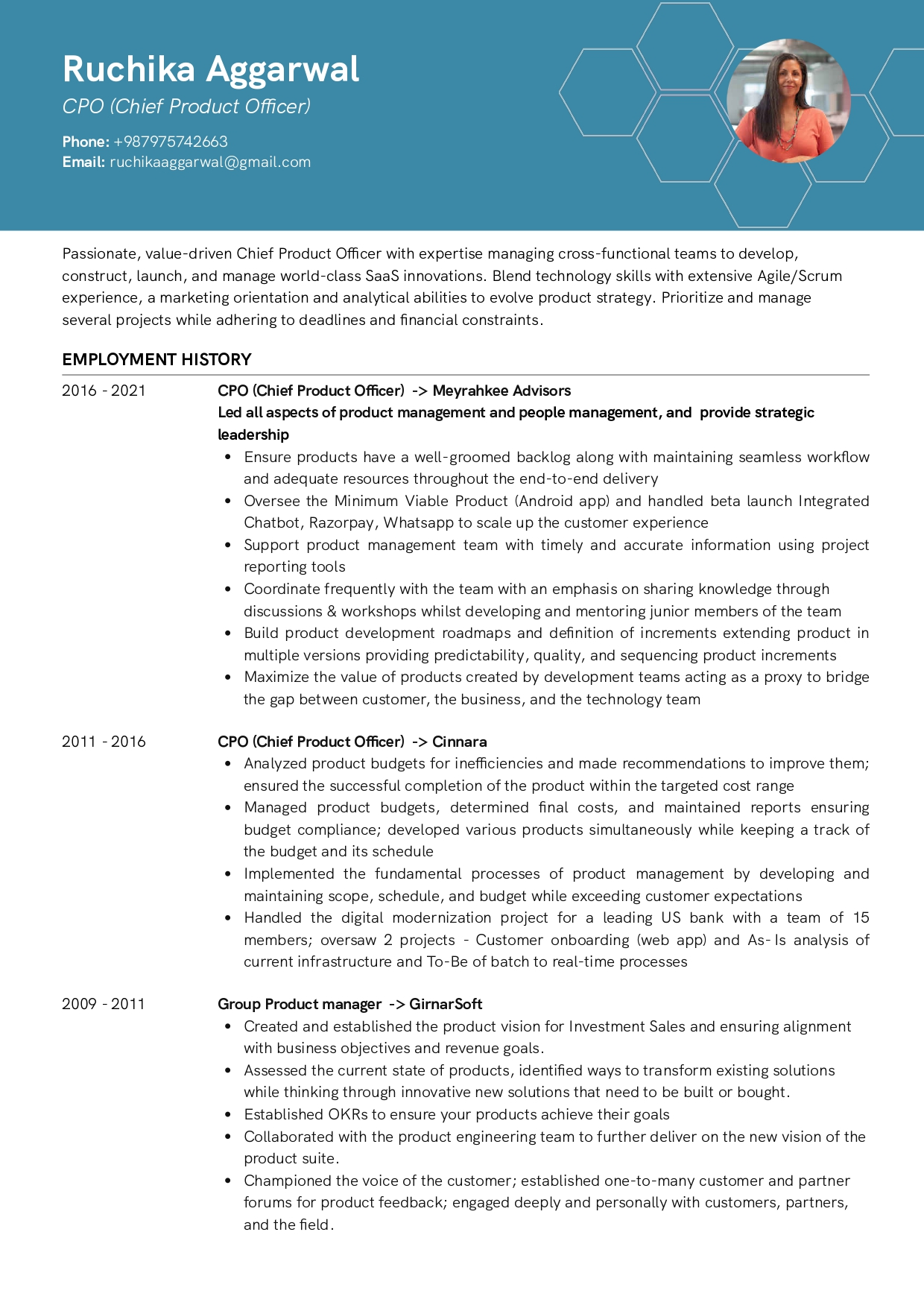 Check out the full resume of a Chief Product Officer in text format here.
​​Resume of Admissions Officer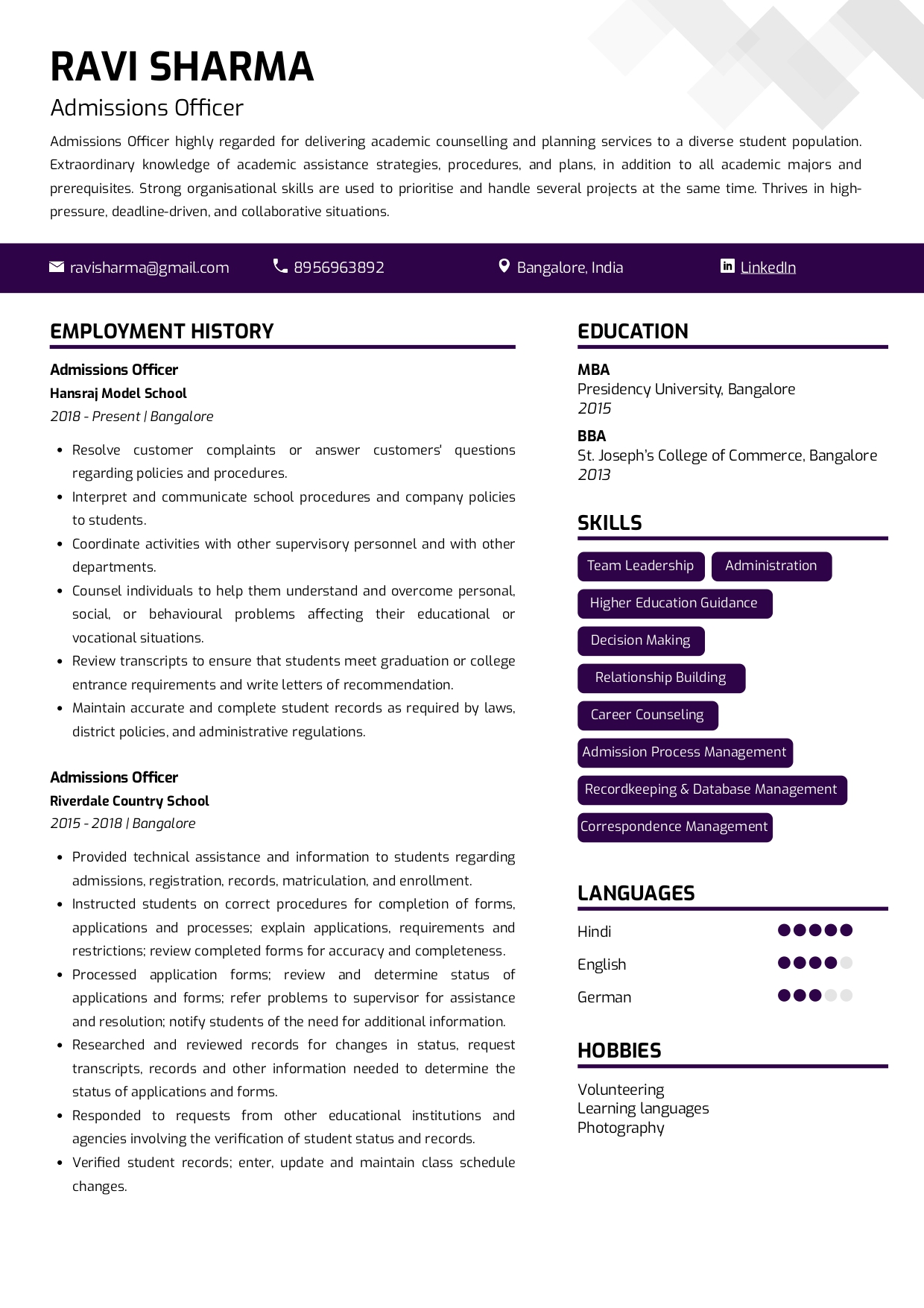 Check out the full resume of an Admissions Officer in text format here.
​​Resume of Alumni Officer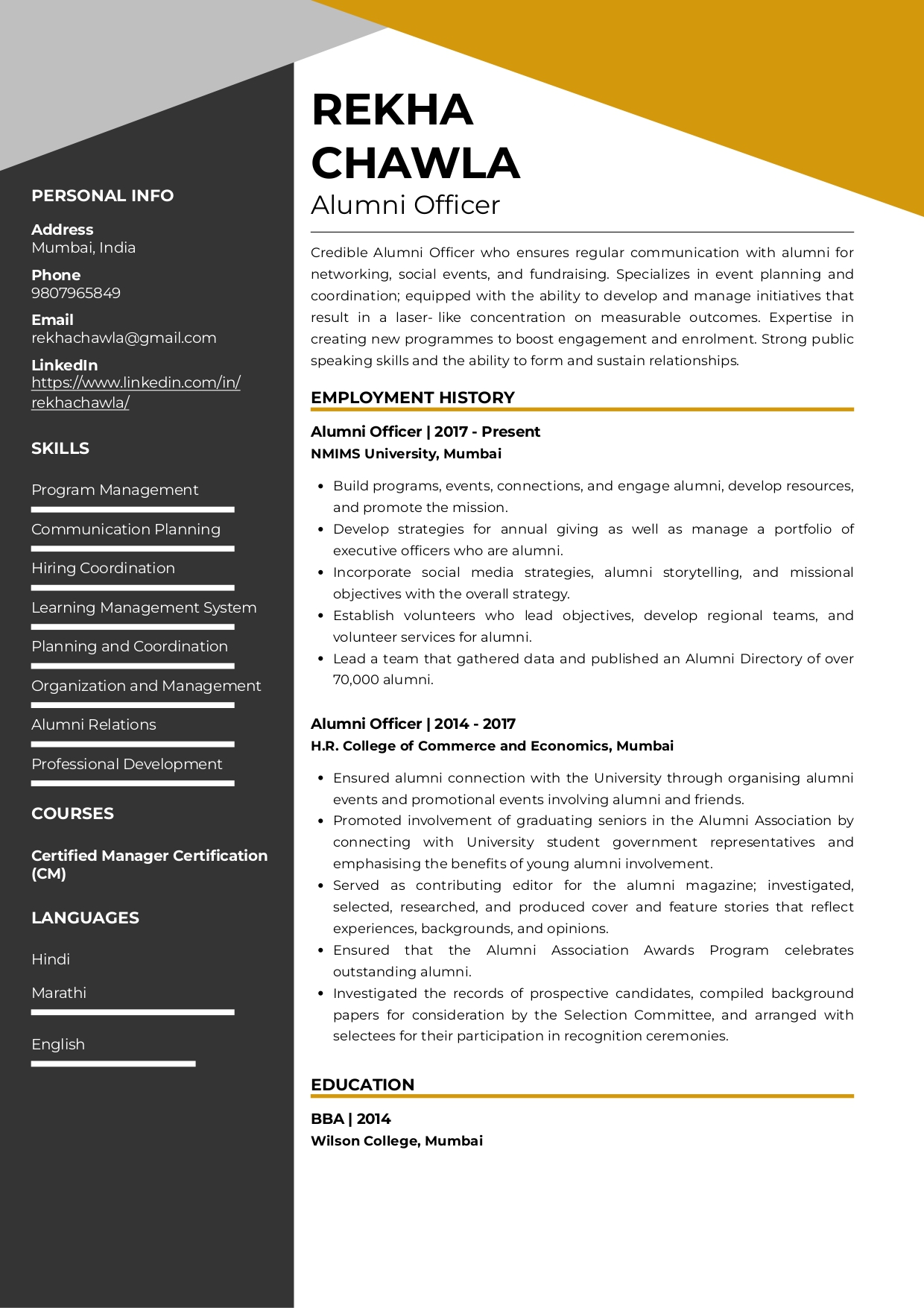 Check out the full resume of an Alumni Officer in text format here.
​​Resume of Brand Manager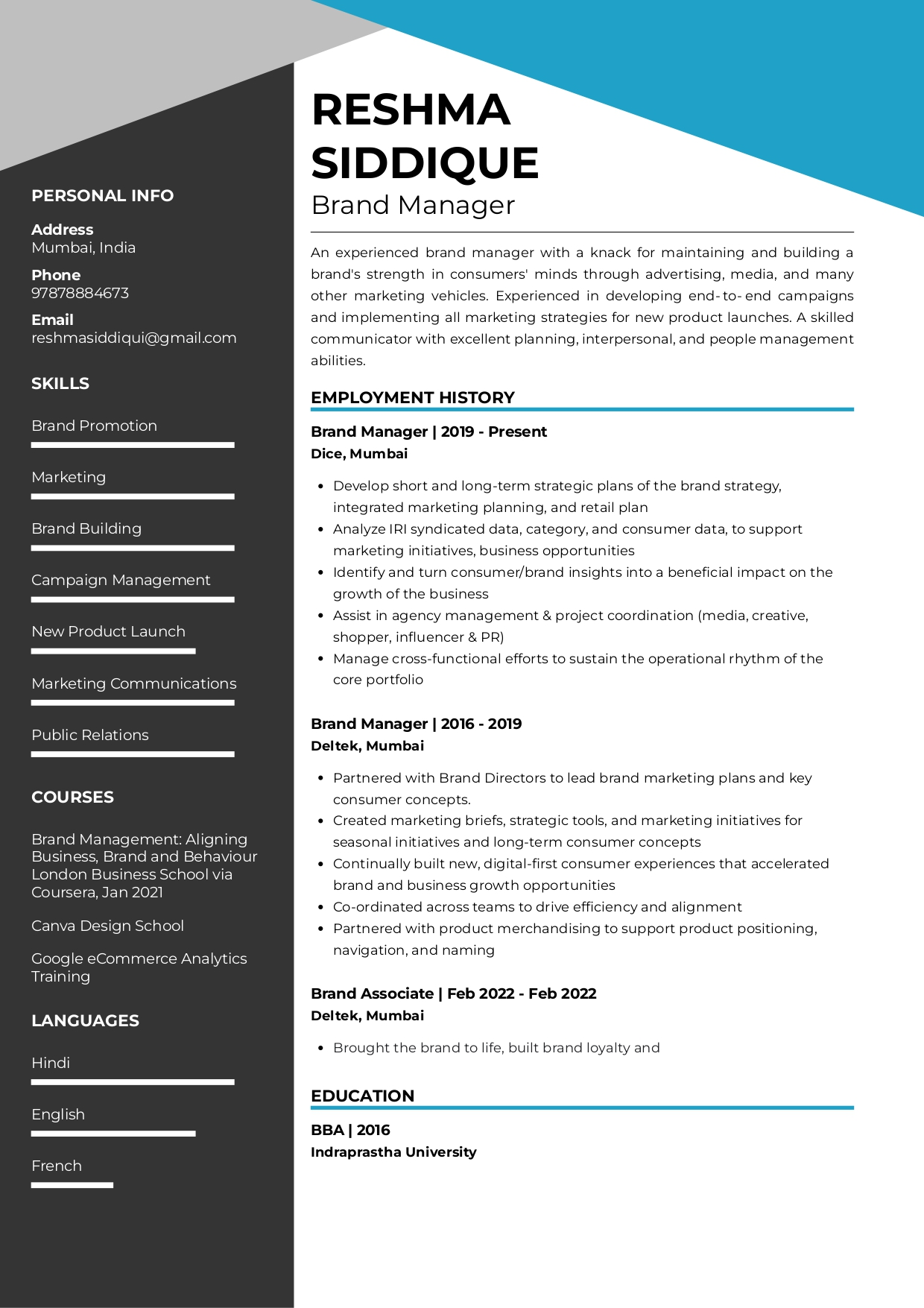 Check out the full resume of a Brand Manager in text format here.
​​Resume of Customer Sales Representative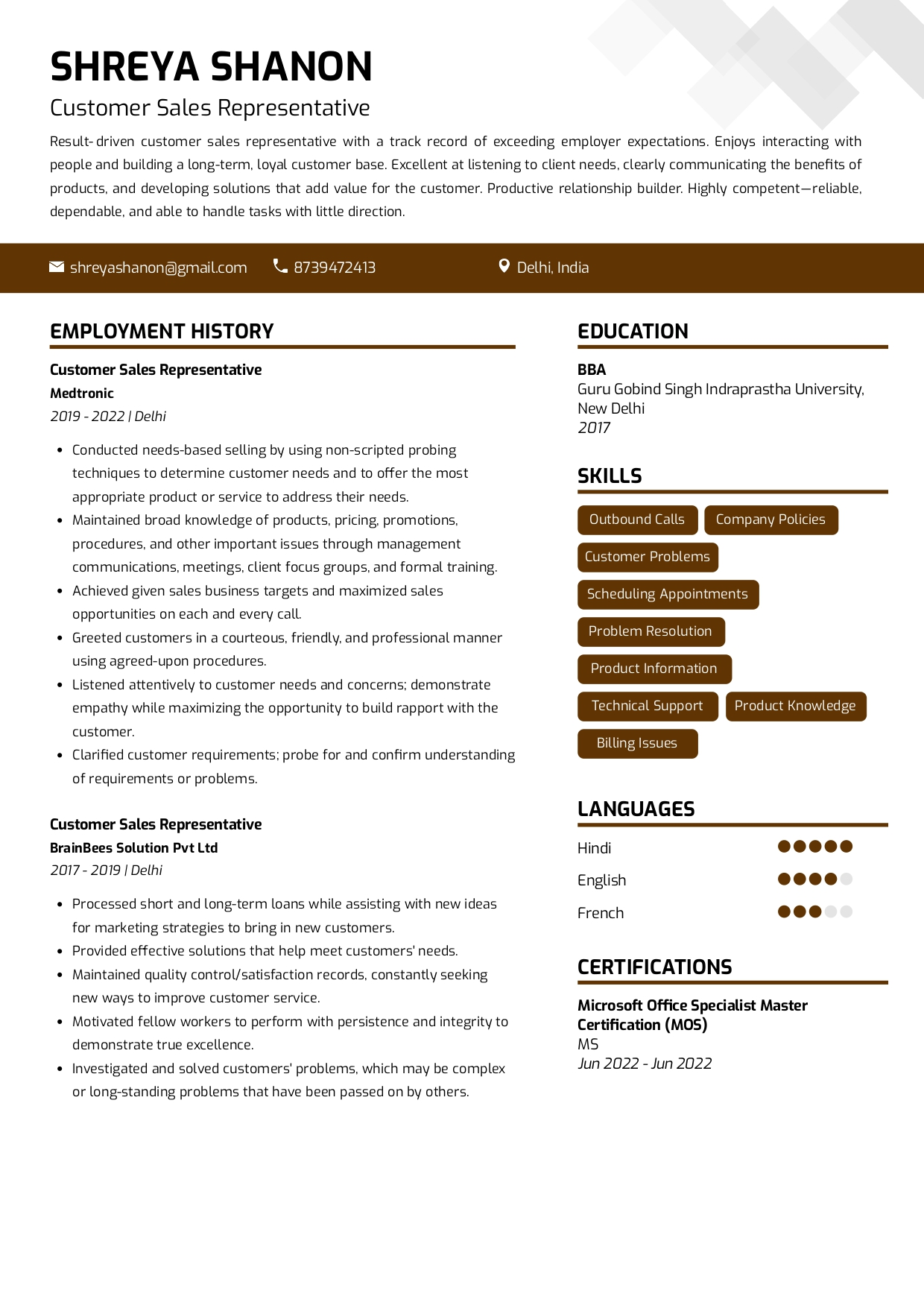 Check out the full resume of a Customer Sales Representative in text format here.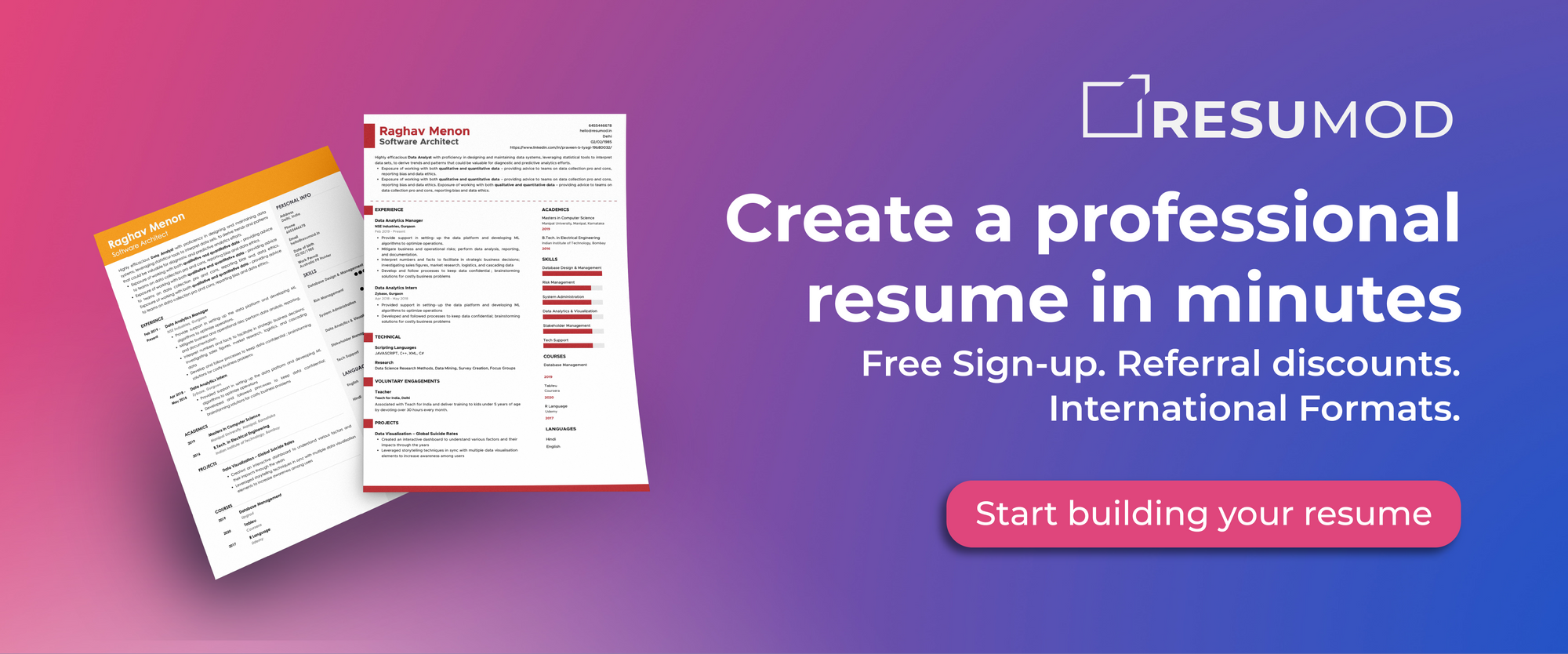 ​​Resume of Marketing and Communications Manager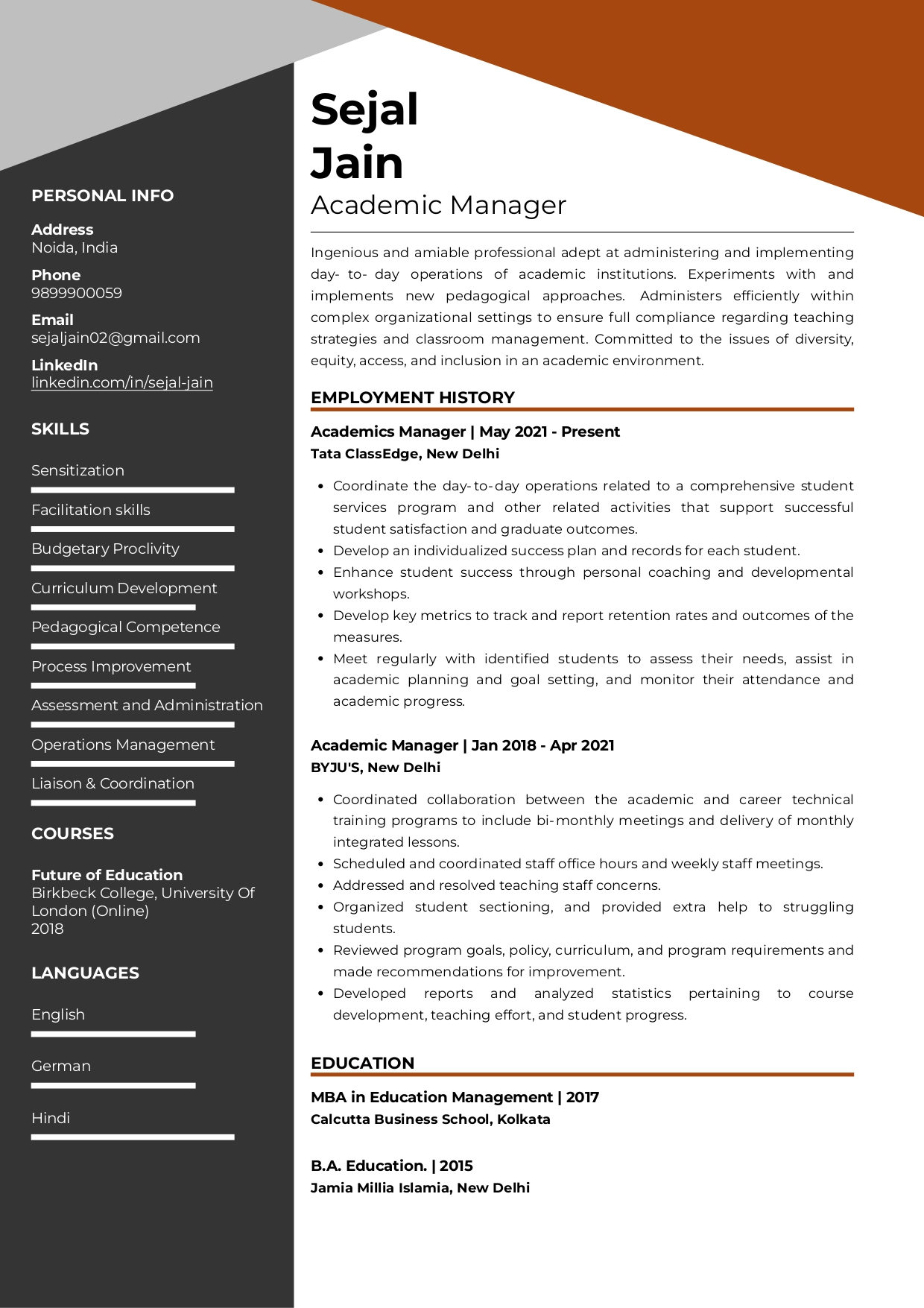 Check out the full resume of a Marketing and Communications Manager in text format here.
​​Resume of Senior Retail Buyer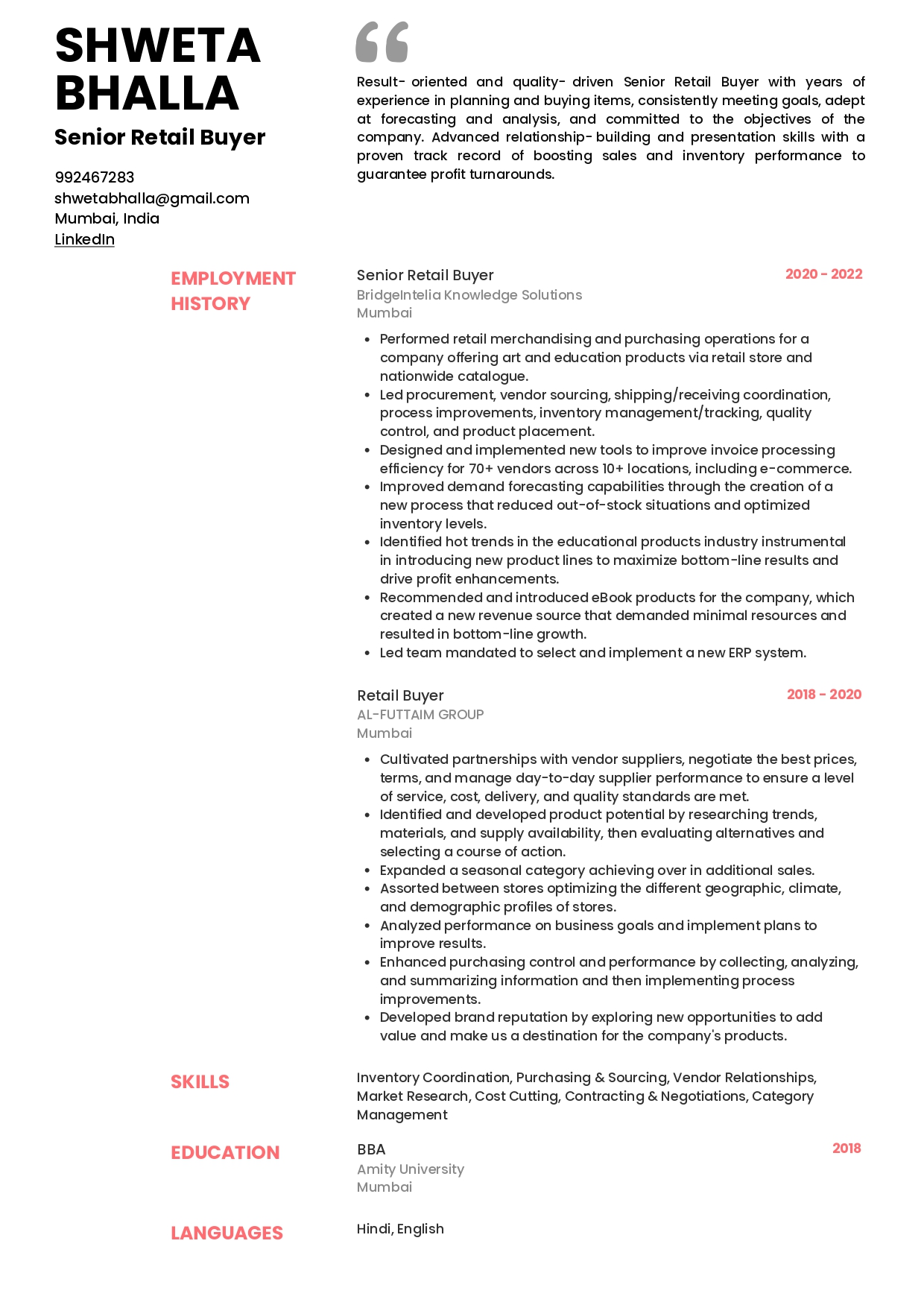 Check out the full resume of a Senior Retail Buyer in text format here.
​​Resume of Brand Activation Manager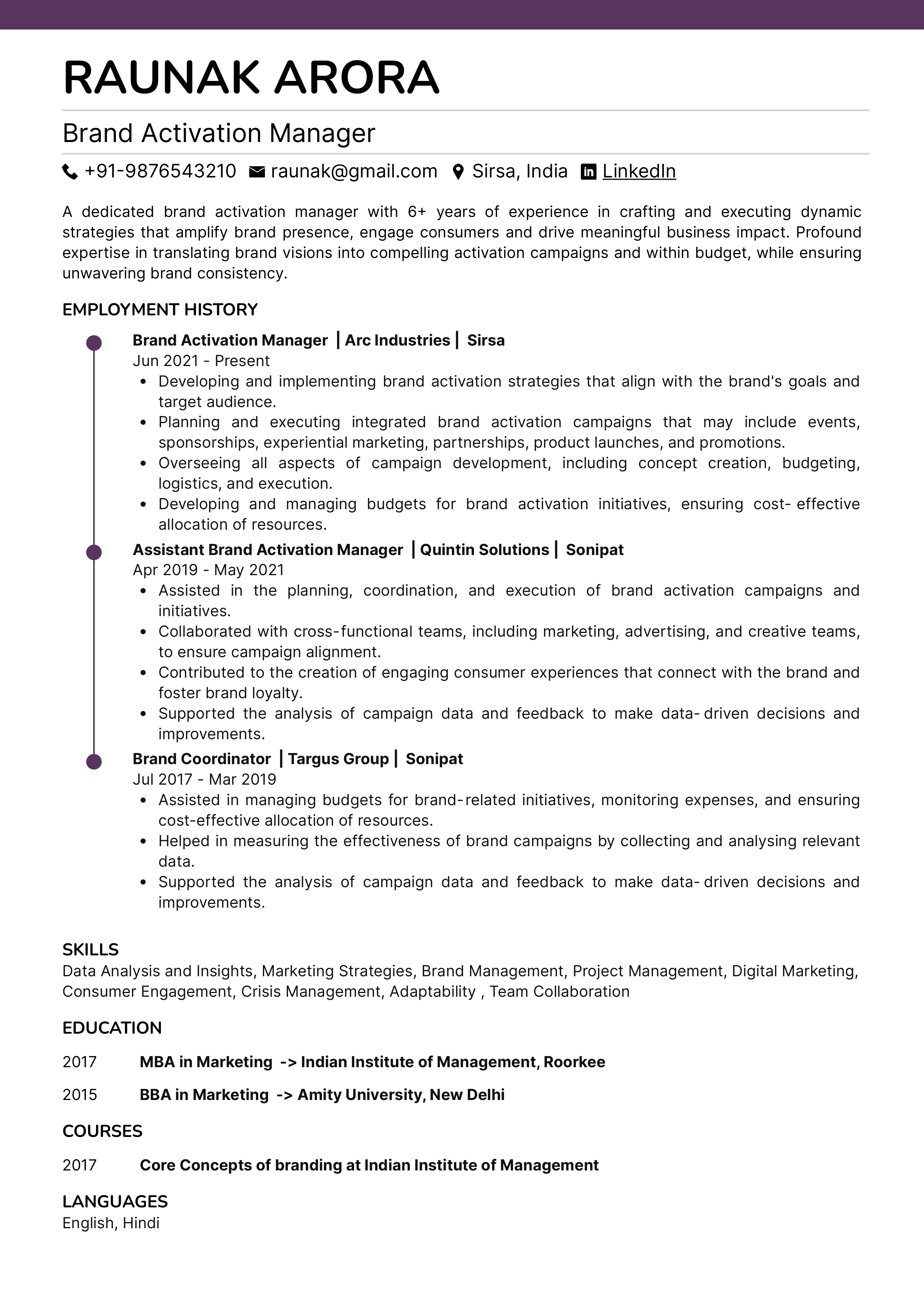 Check out the full resume of a Brand Activation Manager in text format here.
​​Resume of Head of Corporate Affairs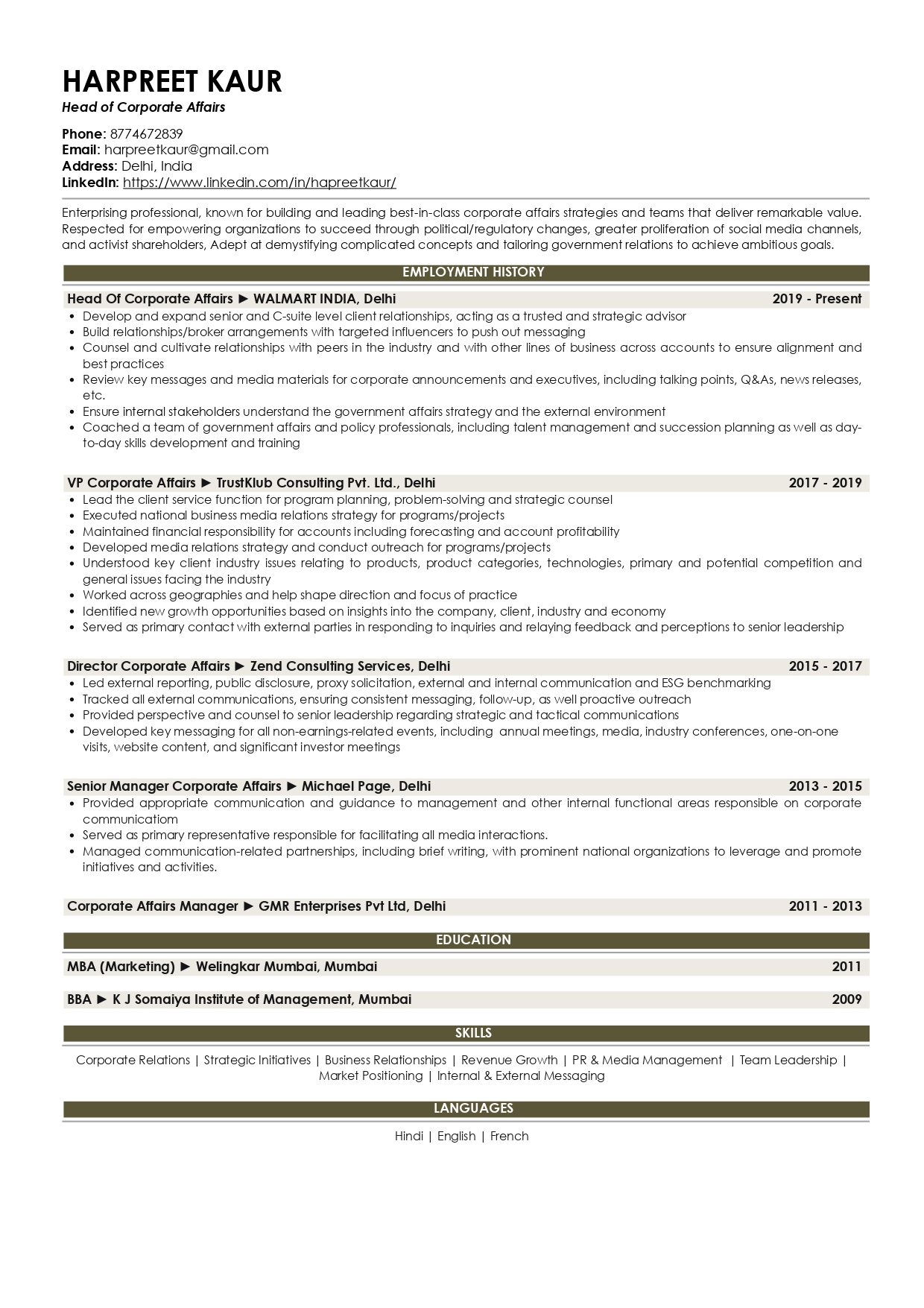 Check out the full resume of a Head of Corporate Affairs in text format here.
​​Resume of Shipping and Receiving Supervisor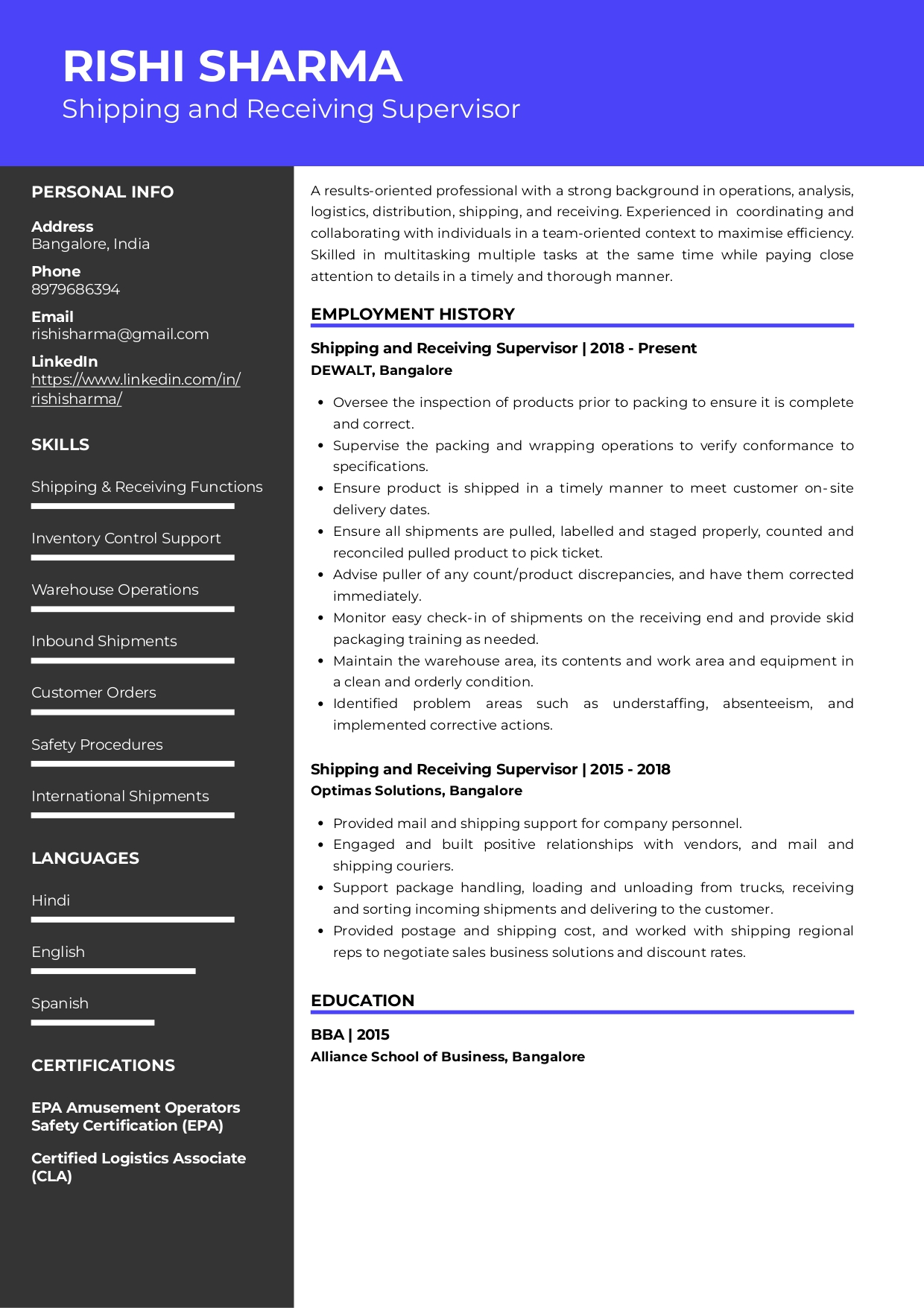 Check out the full resume of a Shipping and Receiving Supervisor in text format here.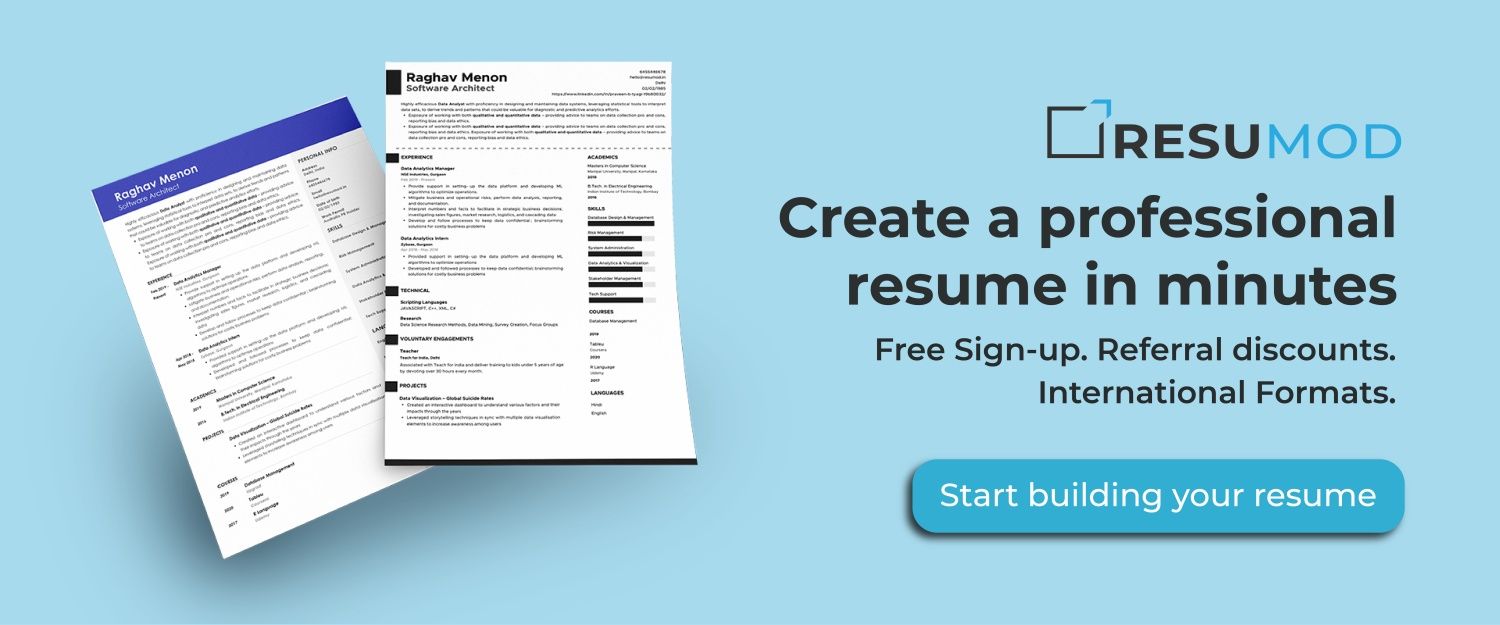 ​​Resume of Financial Markets Broker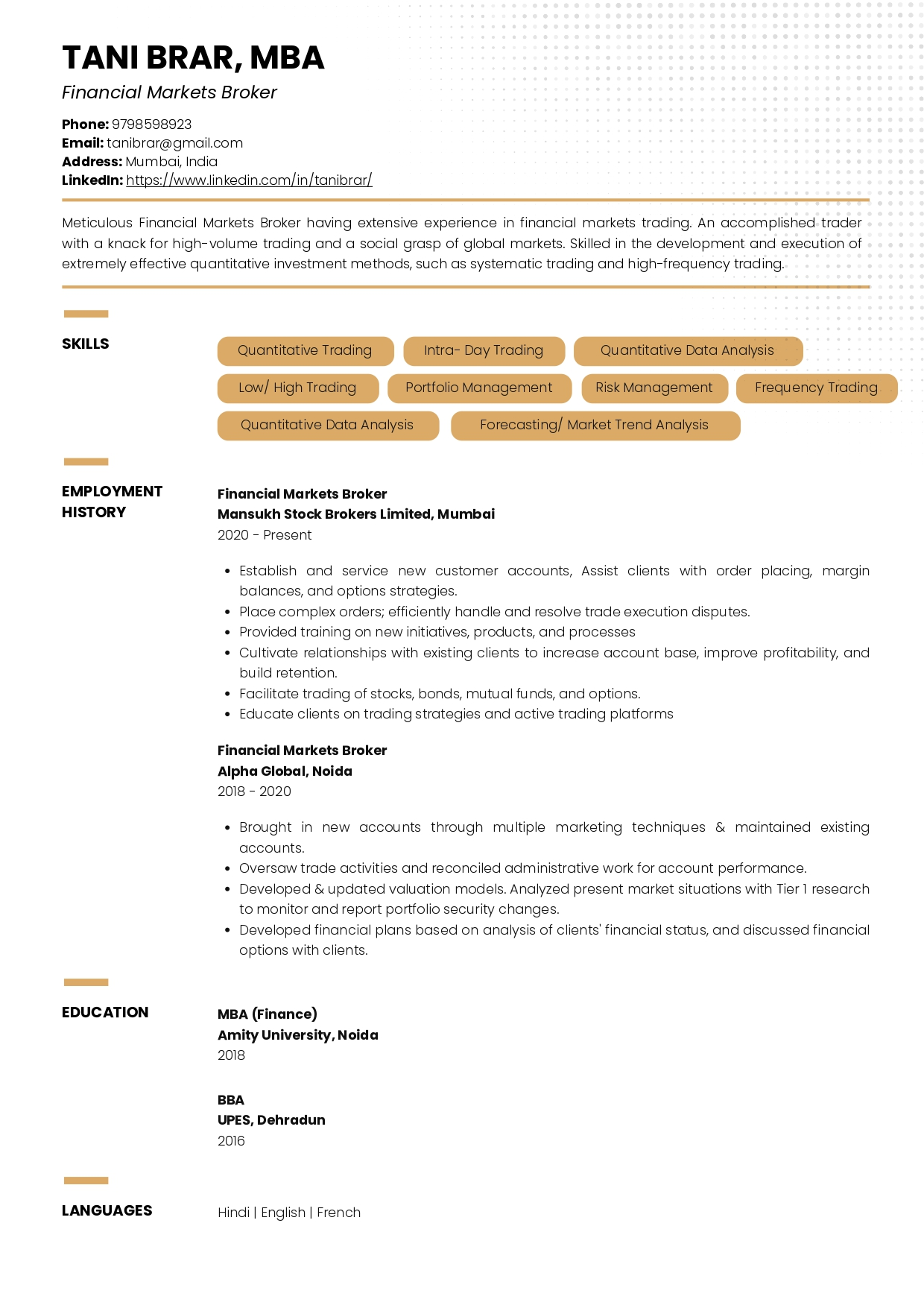 Check out the full resume of a Financial Markets Broker in text format here.
​​Resume of Regional Sales Director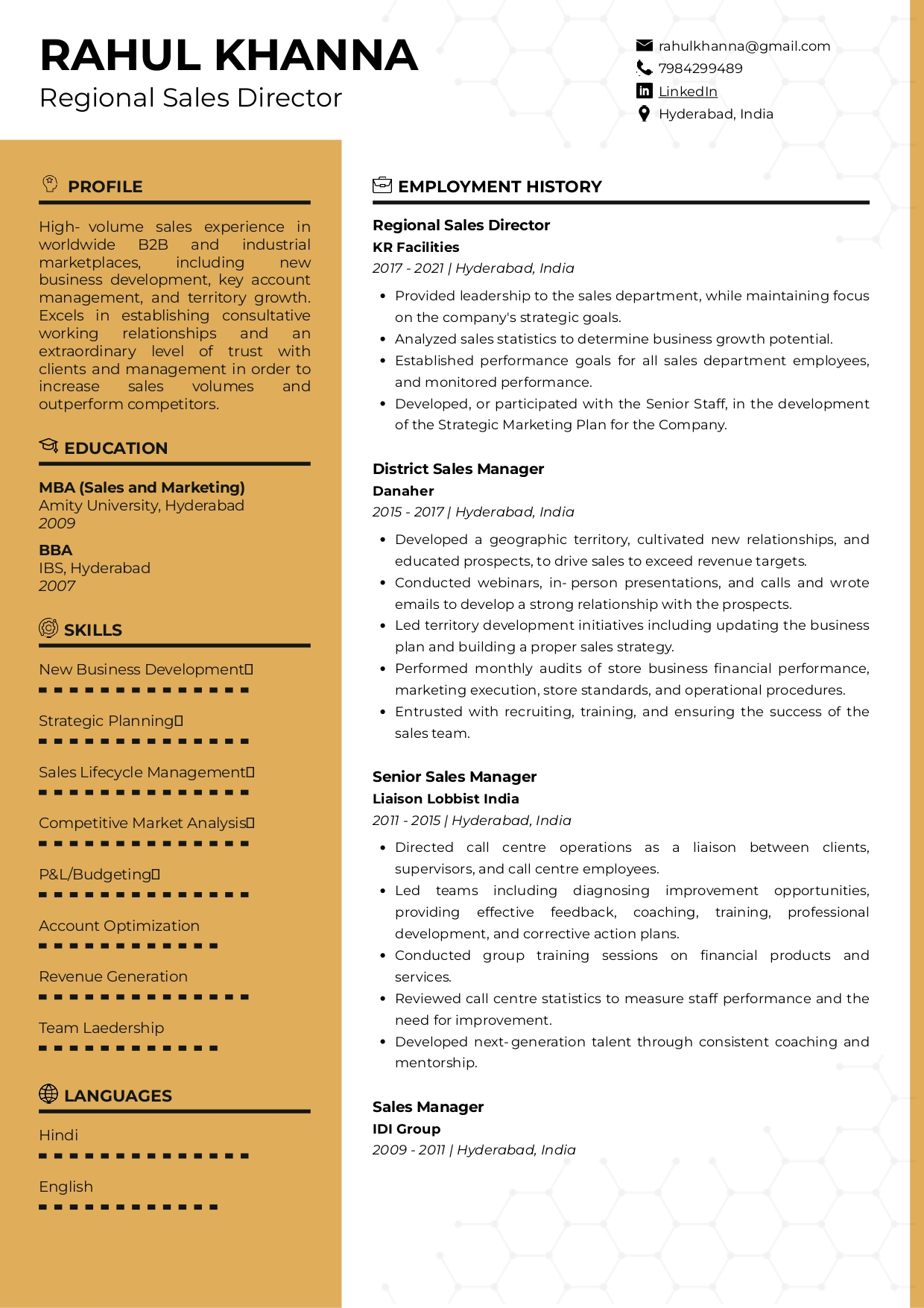 Check out the full resume of a Regional Sales Director in text format here.
​​Resume of Creative Director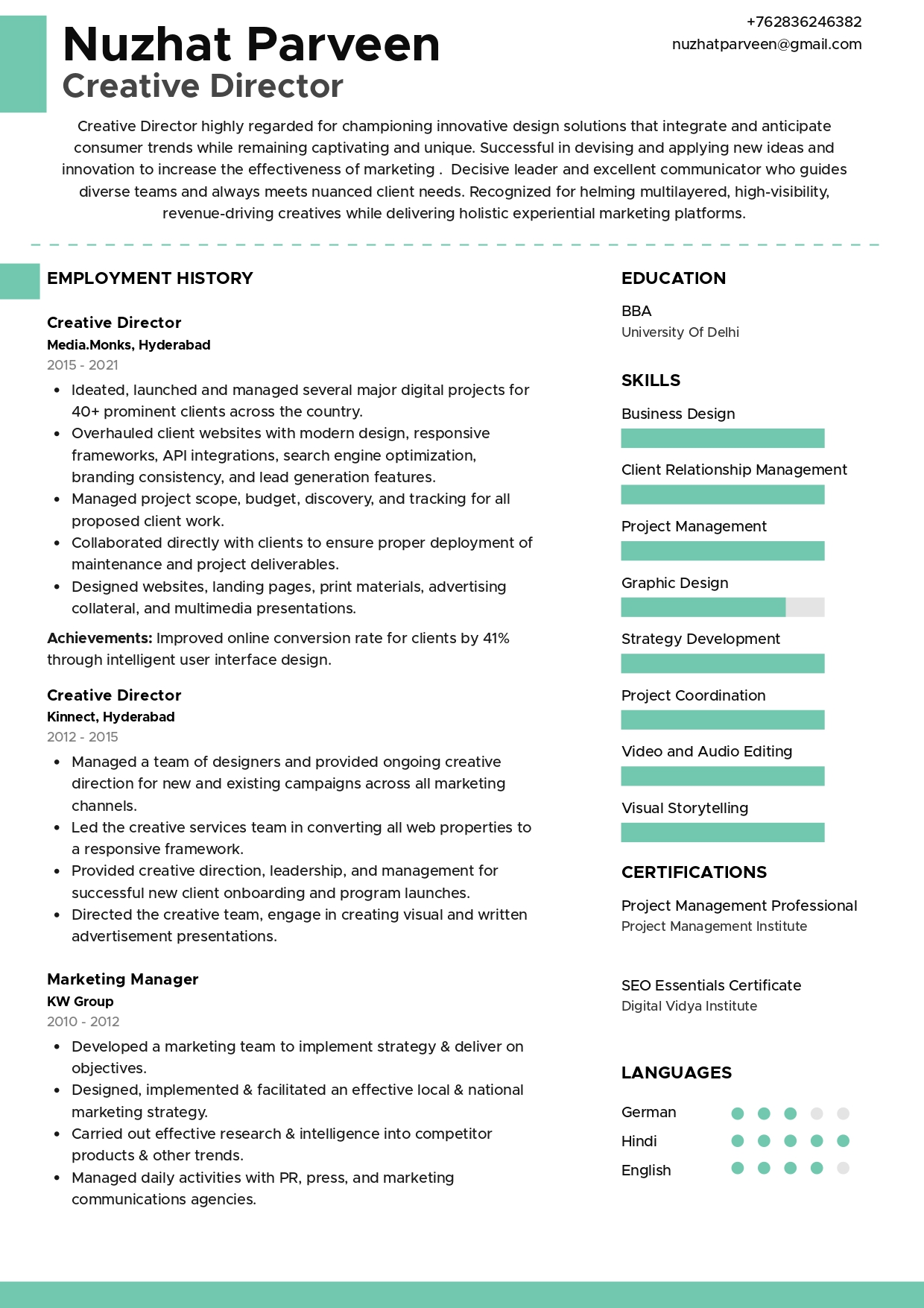 Check out the full resume of a Creative Director in text format here.
​​Resume of Hazardous Waste Specialist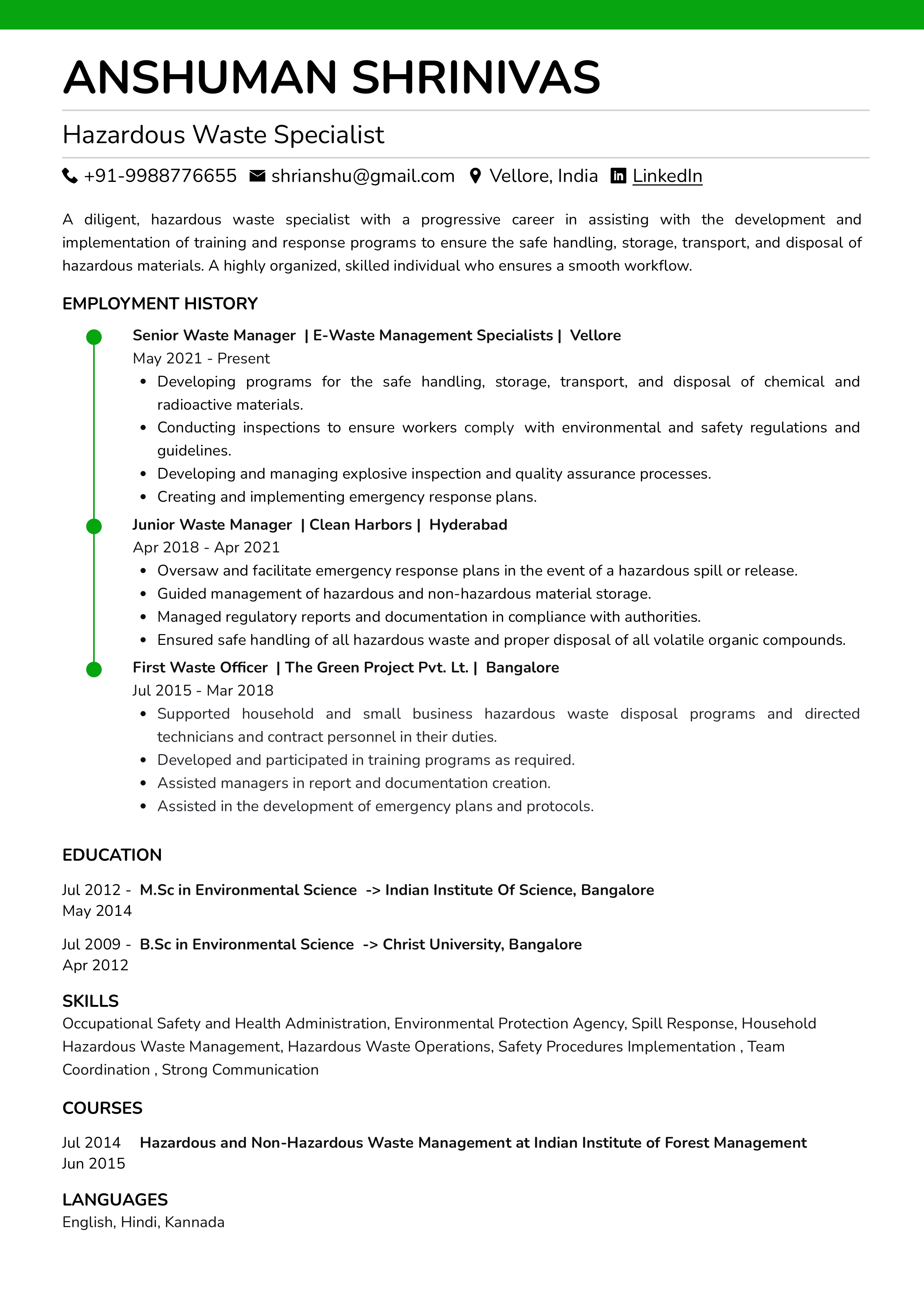 Check out the full resume of a Hazardous Waste Specialist in text format here.
​​Resume of Process Controls Technician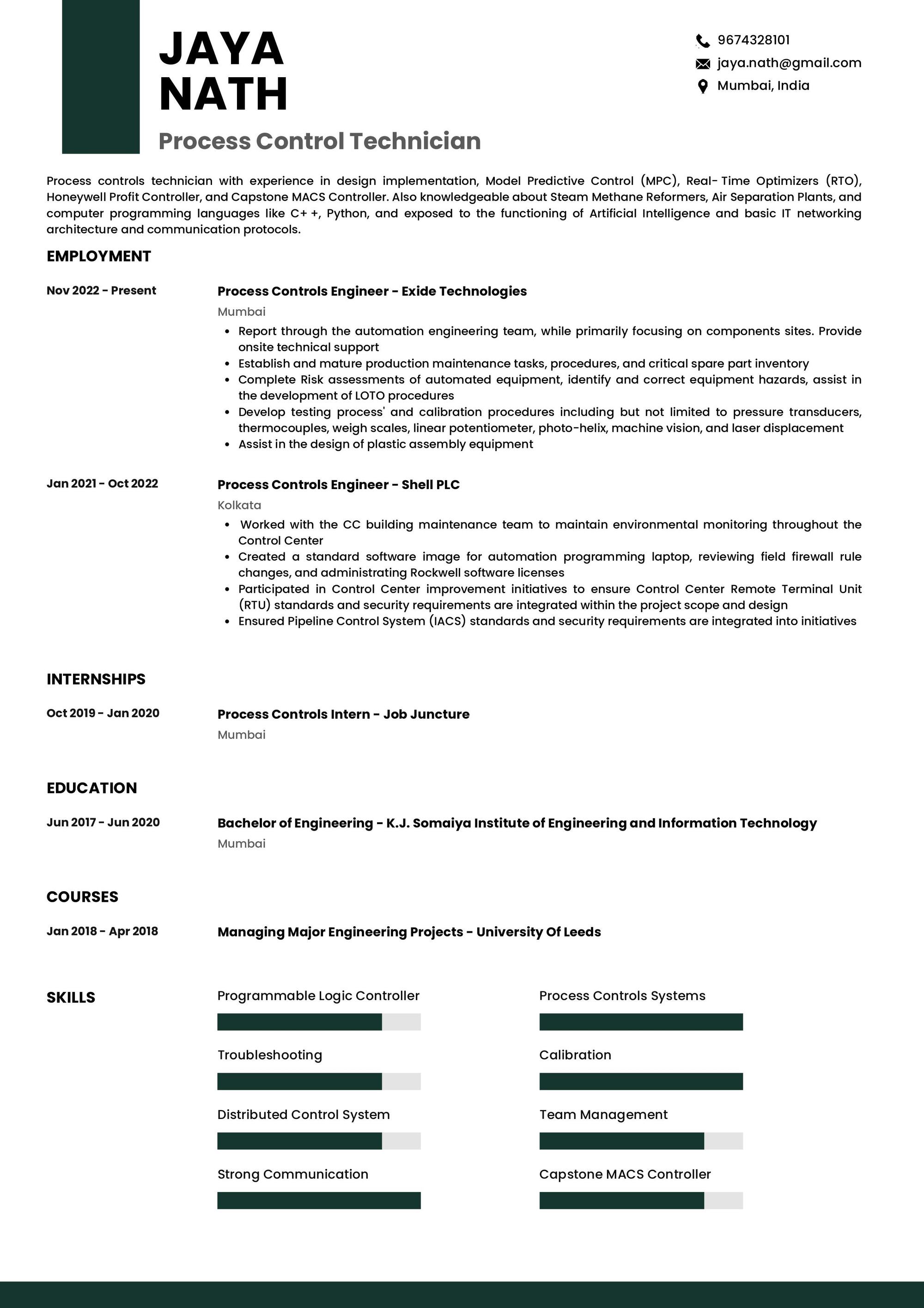 Check out the full resume of a Process Controls Technician in text format here.
Conclusion
Of course, you cannot encapsulate everything in a 1-2 page document. However presenting the most relevant communication skills for your profile can help you elevate your resume game significantly. Still need help? Check out Resumod's professional resume builder with more than 500 samples to help you with all your resume needs.