6 Ways in which an Internship Serves as a Stepping Stone for a Luminous Career Ahead
Internships have gained a huge popularity a last few years as they cary multifarious benefits apart from enhancing your Resume.
An internship, to be put simply, is defined as a supervised regulated programme which engages students in work activities principally for providing them with a useful learning experience. Internships form an indispensable part of the formal education system as it, with the classroom curriculum, acts as a perfect way of integrating the formal with practical sphere of everyday life. Introducing internships and training programmes into formal studies aid students to train for their future jobs by their inclusion in real life business setup.
1. Industry Exposure and Experience
Classrooms are monotonous vault like compartments which lack practical stimulation. An internship is the way out to the practical world, helping the students not only to inculcate but also apply professional skills into action. This "learn by doing" method offers a dynamic system of learning. Internships are active processes for developing interpersonal and soft skills including time management, professional work expertise, and self-confidence wahich are not a part of the formal education curriculum, but are an important stepping stones towards a financially successful and stable career.
2. Personal Analysis and Development
An internship helps the students get an insight into the industrial sector and assists them to make informed career choices. The students not only gain the understanding of skills required for the workspace but also are active in exercising their given responsibilities which eventually help them explore their interest in the particular field. Improved decision making and critical discerning skills with increased self-confidence are just other plus points of an internship programme. Employers' feedback also plays a substantial role in the self- analysis of the student's personal strengths and weaknesses, which indeed help him/her to prepare for the world of work.
3. Full time Employment Opportunities
According to statistics, Internship experience provides a 4% increase in the probability of being permanently employed. It simply acts a bridge paving a way to a luminous career ahead. Such professional programmes are also helpful in the recruiting process and an intern's favourable impression on the employer at the workspace is sure to fetch a permanent position.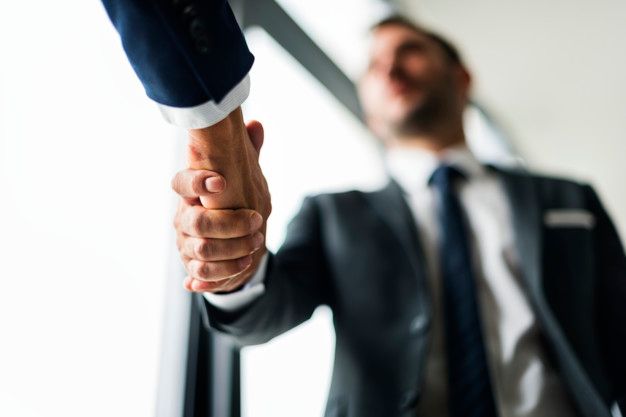 4. Professional Networking
The chief advantage of pursuing an internship is the formation of professional networks. Networks help in sharing knowledge, making it easy to gain access to resources that might be required so as to catch potential opportunities in the market. Relationships thus acquired are critical in fostering learning which indeed a critical part of the career development process.
5. Copetetive Advantage
Acquiring an internship is synonymous to gaining a competitive advantage over others during the recruitment process. In today's scenario, an internship on the CV provides one a competitive edge by simply distinguishing him from his peers. The skills acquired while interning come across as a major plus to the recruiters, hence giving a "jump start" to the desired luminous career.
6. Realistic Purview
An internship not only provides a platform to explore a given career path but also presents a realistic view of the work environment presented by the given career option. With interns managing responsibilities but for only a specific period of time, an internship provides a perfect distance for an intern to make an objective decision about his/her future career. It helps a clueless student step into the market economics giving him/her a realistic preview of his/her future work environment.
Internship hence is a fool proof programme which enlightens the student, providing palpable and impalpable benefits. This professional practical programme helps student to hone their specific workspace skills and gain experience in the professional work environment which assists the individual to select the ideal career path for his/her future.
If you don't have a Resume and are also looking for an internhip, check out Resumod. Resumod now provides a resume builder and over 25000 internships under one roof.