How can you smoothly transition during changing your career?
Here are a few tips to ease the process of changing careers.
Changing careers is quite common than usually exaggerated. However, the transition to another career path requires devising failproof plans and decisions. Whatever be the cause, there is no perfect time to start something new. Whether you've hit rock bottom or lost passion in what you were doing, whether its your mind telling you that you're more capable than this, a smooth transition in changing career benefits you professionally and impacts your future career.
Situations like these demands you to be active while choosing your options. Here are a few tips to ease the process of changing careers.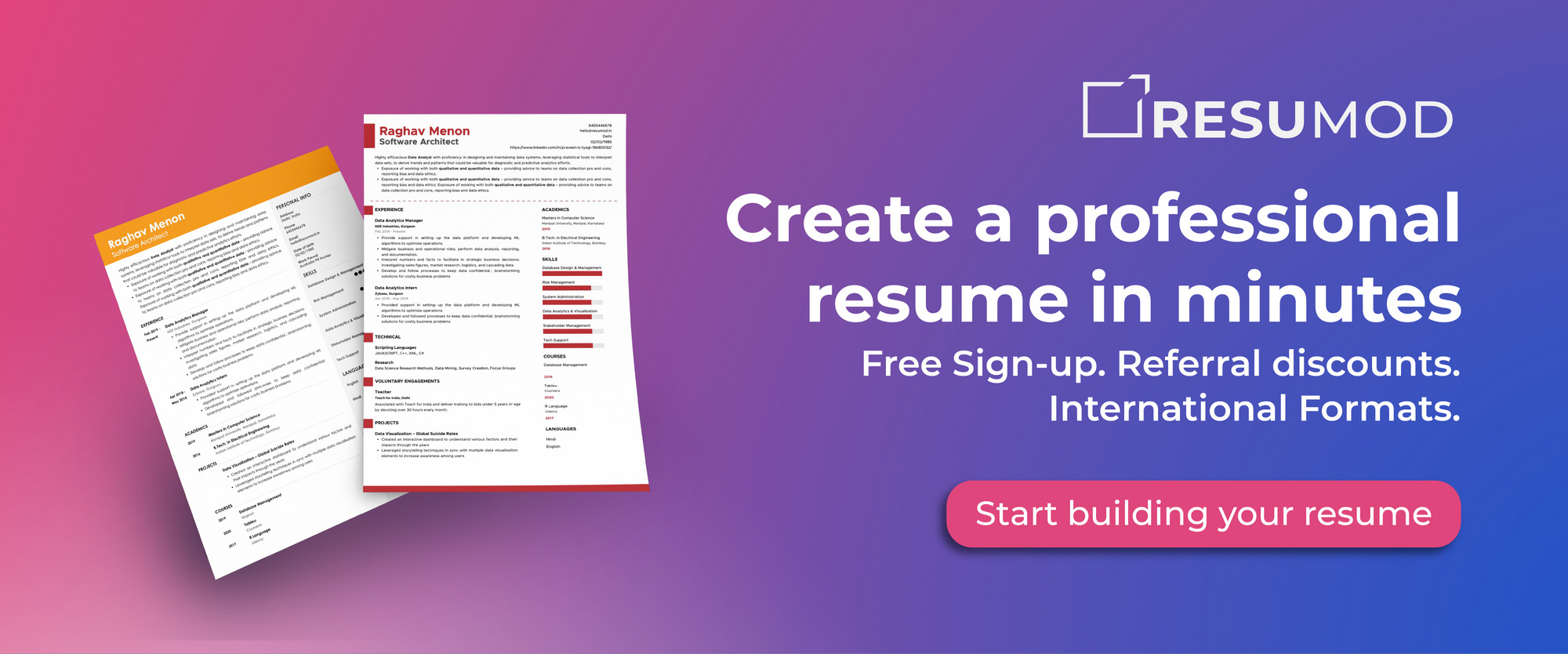 Take time and don't be hasty:
The last thing you want to do would be to rush into making decisions and not exploring more and better options. Before changing your current path, evaluate all the options available and consider the reasons why you want to change occupations and carefully weigh the advantages and downsides of changing careers to avoid making rash decisions. It is essential to understand why you want to transition so that you can decide where to transition. Getting counselled about career options or taking suggestions from experienced persons in the specific field is a good option.
Start from scratch and re-build yourself:
You're not starting from scratch regardless of how it may seem. Your former or present work skills and expertise may have a significant impact on your chances of landing the next desired role. Instead of dealing with your present CV, start over a fresh resume and think about your past experiences and how they will help you in your future career. Making a new resume will also help to enable your writing style, font, and formatting to your new occupation.
Utilising your connections:
Your network consists of people you've contacted both personally and professionally. Being someone who is in need of career options and counselling, reaching out to your network might be the best method. Start with your colleagues and previous associates, make sure to specify what you want and why you want it. Networking with your professional associates might contribute greatly in your hunt for next career.
If you are confident with your decisions for the transition, its time to dive into research mode. Online resources, news articles and many more is your key to find more and know in depth about your chosen career. Leverage your network to get in contact with relevant people for your desired role. Know more about the field you are aiming to continue in. After you've established a good connection, consider carefully about the questions you'd like to ask. Is it common for career changers to be welcomed in the industry? What does the hiring process entail? What are the most pressing issues right now? Gist out all your doubts.
Consider education:
Even if you have transferrable skills, you will need industry expertise to be successful in a new position. You can study a lot on your own thanks to online classes, but certain positions will necessitate a more formal degree. Soft skills such as public speaking and writing skills can be improved by taking classes. These skills can be great additions to your resume regardless of the target profession you aim to find work in. And if you're certain of the profession you want to pursue, you can attend specialized conferences, seminars, and trainings related to that field.
Make use of free time:
Repeat your steps and be thorough with your planning. Research, research some more. Instead of overthinking your career change, use your free time learning new things. Stay enthusiastic and active- even if its nothing more than basic knowledge that you've gained, don't lose the virtue of curiosity. Keep your research work organised and remember to refer to it on a regular schedule.
Have a bright outlook:
Being anxious and nervous can lead to nothing good. It's easy to put off a career change if you're confused where to begin or are afraid to leave the familiar behind. Whatever the reason for your switch, having the correct mindset is essential. Thinking poorly about something demotivates you, and the spark you felt at the onset may begin to fade. Regardless of the outcome, have optimistic approach to situations.