What Are Resume Headlines and How to Write Them [With Examples]
A resume headline is a short sentence that appears just below your name, summarizing your qualifications and relevancy for a job.
A striking resume headline is like a hook for a song that's catchy and stands out.
A resume headline is a concise one or two-liner sentence that dictates what you can bring to the table if hired. The impact it creates is huge, considering that it's the first thing a hiring manager reads to filter candidates out from the selection process.
In this blog, we will read about the following topics related to the resume headline given below:
What is a Resume Headline?
A resume headline, sometimes often called "Resume Title", is just like a style statement that speaks for your expertise. It's a short sentence that appears just below your name, summarizing your qualifications and relevancy for a job.
To say it simply, a resume headline is a section at the top of your resume, written with catchy words that are intended to attract a reader to keep reading your resume.

Why is a Resume Headline Important?
Recruiters generally get hundreds of resumes for a single profile, making it very easy for them to filter out candidates with nothing eye-catching. Here's when a resume headline comes into play:
A dull resume headline is often a cause for not getting shortlisted for interviews.
While, an attractive and well-tailored resume headline can instantly offer that prompting interest to the hiring manager, helping you get a positive inertia from the start.
To not get instantly filtered out (at least not without a fair chance) from the selection process without even letting your qualification speak for you, we use Resume headlines.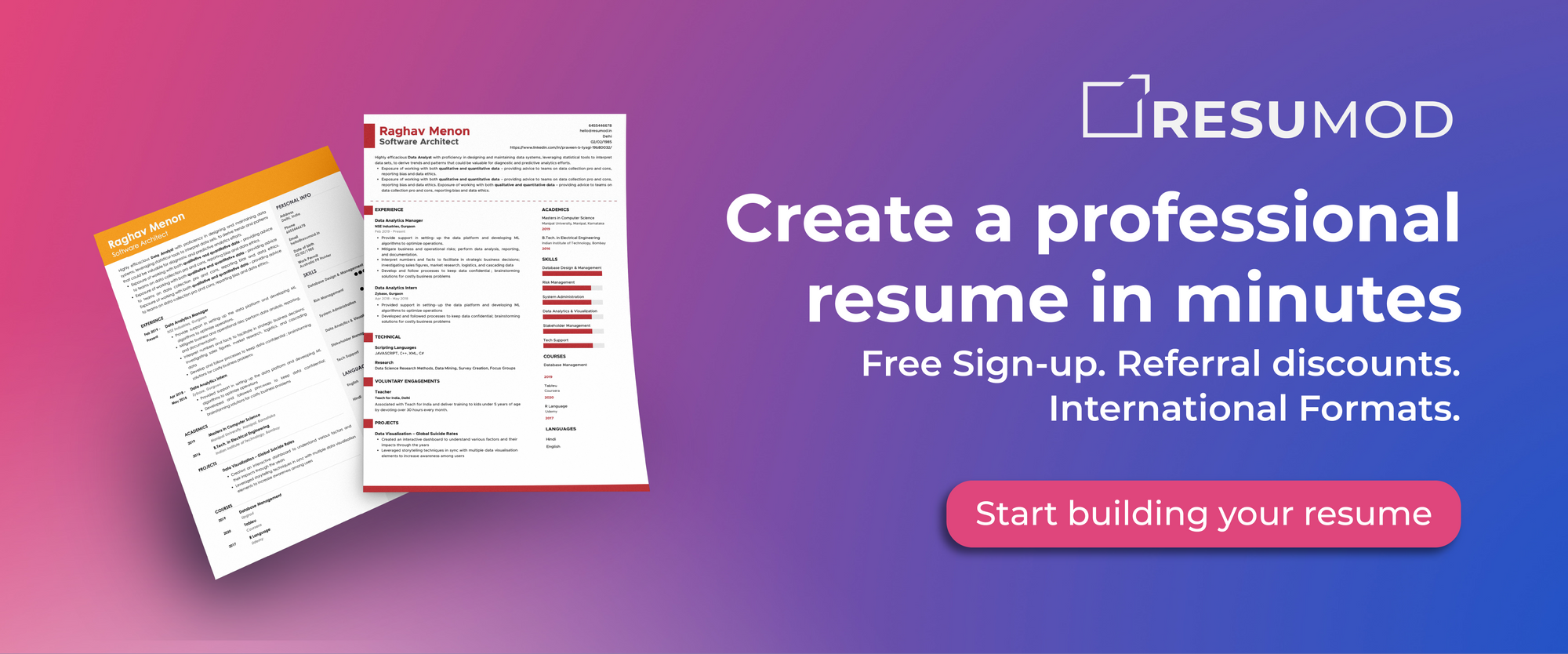 Resume Headline vs. Resume Summary
Both "Resume Headline" and "Resume summary" are used to provide a brief summary of an applicant's qualifications. However, a resume headline is just a short glance at your achievement or experience, whereas a resume profile is a sort of paragraph included with a series of bulleted points.
Also, a resume profile is not capitalized at all, while the resume headline is all formatted in a title case format. You can use both of them too in the same resume. The best way to do so is by writing a short resume headline as a title for the resume profile and explaining more about the resume title in your resume profile. This way, they can both complement each other.
For example, check out how they complement and support each other:
Example 1:
Resume Headline: Detail-Oriented Worker with Years of Administrative Experience
Resume Profile: Successfully implemented an innovative scheduling system to efficiently organize meetings and travel schedules.
Award-winning customer service skills.
Fluent in Spanish.
Example 2:
Resume Headline: IT Professional with 10 Years of Experience in Software Support
Resume Profile: Skilled at operating on a wide range of platforms.
Experience training interns and new hires in various software.
Capable of explaining complex software issues in easy-to-understand terms.
Who should write a resume headline?
There is no holy grail when it comes to Resume headlines. Anyone can write resume headlines in their resume. However, you must use it in case you have very vast or very less experience.
If you have too much experience to show written in more than 2 pages, it's hard for the recruiter to go through the whole resume. Here, a resume headline can be that hook to engage the recruiter with your resume.
Eg: "Customer Service Lead with 7 Years of Inbound Call Center Experience"
When you are new to a job, you can showcase your aspiring personality in your resume headline. Simply write your resume headline that mentions the keywords based on the skills and requirements of the applied job. This will give you a good start, as the recruiter can easily glance at your relevancy for the job.
Eg: "Personable Customer Service Representative Proficient with Call Tracking Software"
How to Write a Striking Resume Headline?
Follow this handful of rules to write striking and soulful resume headlines:
1. Write in Title Case
As it appears by the word itself, a resume headline is just a headline, thus always write it in title case format. Capitalize the first alphabet of the words that are nouns, adjectives, or verbs, the reason being it attracts more attention and appears to be exaggerating the complete statement.
Remember: Don't capitalize words that are nouns, adjectives, or verbs, unless the word is the first word of the headline.
2. Include Relevant Keywords!!
Skills and qualifications are detailed in the job postings themselves. They are the core requirements for hiring any candidate. Having them written down in the resume headline is a huge advantage for you. Since it's the first a recruiter reads, your resume headline intended with keywords makes you far more relevant than any other candidate.
A recruiter can easily shortlist your resume, as you have all the necessary requirements mentioned in the headline itself. Not to mention, using keywords in the resume headline itself helps you pass the Application Tracking System (ATS) software too.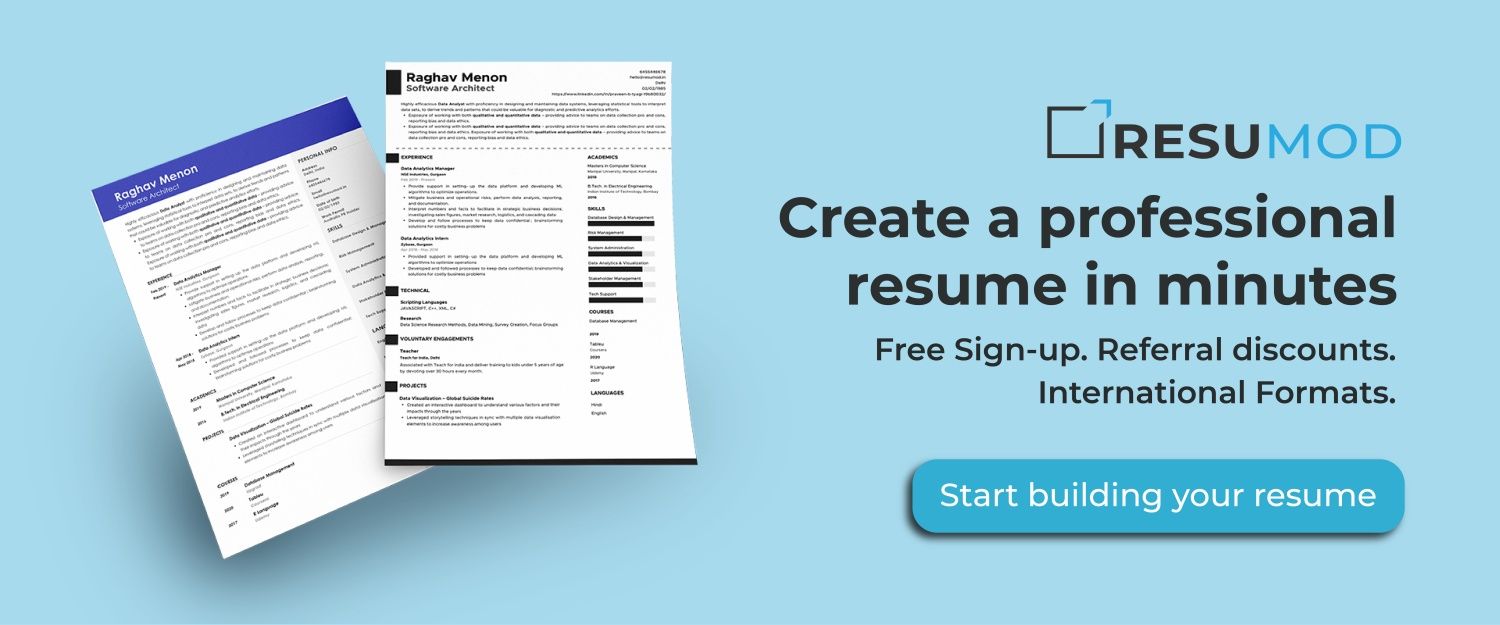 3. Include Achievements
Got achievements relevant to the applied job? Flex them in your resume headline. Don't hesitate to mention your achievement as this is the best place to attract a recruiter.
Ensure that you always mention quantifiable stats or data in your resume headline. The major explanation for this is the fact the data speaks more than words in a very concise manner that a recruiter can also compare with other candidates.
You can mention quantifiable data in the form of:
Years of experience
Number of awards won
The dollar amount of sales made
Amount of products sold
The number of people managed
Here are some examples of resume headlines with achievements supported by numerical data:
"Social Media Growth Manager with 7+ Years' Expertise in Organic Traffic Growth by 17%+ Each Quarter"
"Graphic designer with 7 years of experience working for national advertising agencies."
"Accomplished growth marketing manager with 10 years in sales."
"Hard-working CNA with 5+ years of experience and Nightingale Award recipient."
4. Keep it Concise and Relevant
As a resume headline is just a one-liner statement, it's important that it gives out your message clearly.  Don't overload with difficult words or information to ensure it stays relevant to the applied job and in line with the job requirements.
You can always use "Resume Summary" in case you have more to tell the recruiter about you. The purpose of a resume headline is just to showcase a resume title only, thus stick to as minimum words as possible.
5. Stand Out!!
Don't use old and overused resume adjectives that everyone does. Add some creativity to it. Try using detailed information and resume adjectives that apply specifically to you and are not genetically used by everyone.
A generic resume headline with overused words like "skilled," "motivated," or "hard-working" won't make you catch the necessary attention of recruiters.
Use fresh resume adjectives based on your profile and applied for job. Do a simple search on google to find the best results.
However, before the end of this blog, we have also listed resume headlines with new and impactful resume adjectives that work and get you one step closer to your dream job.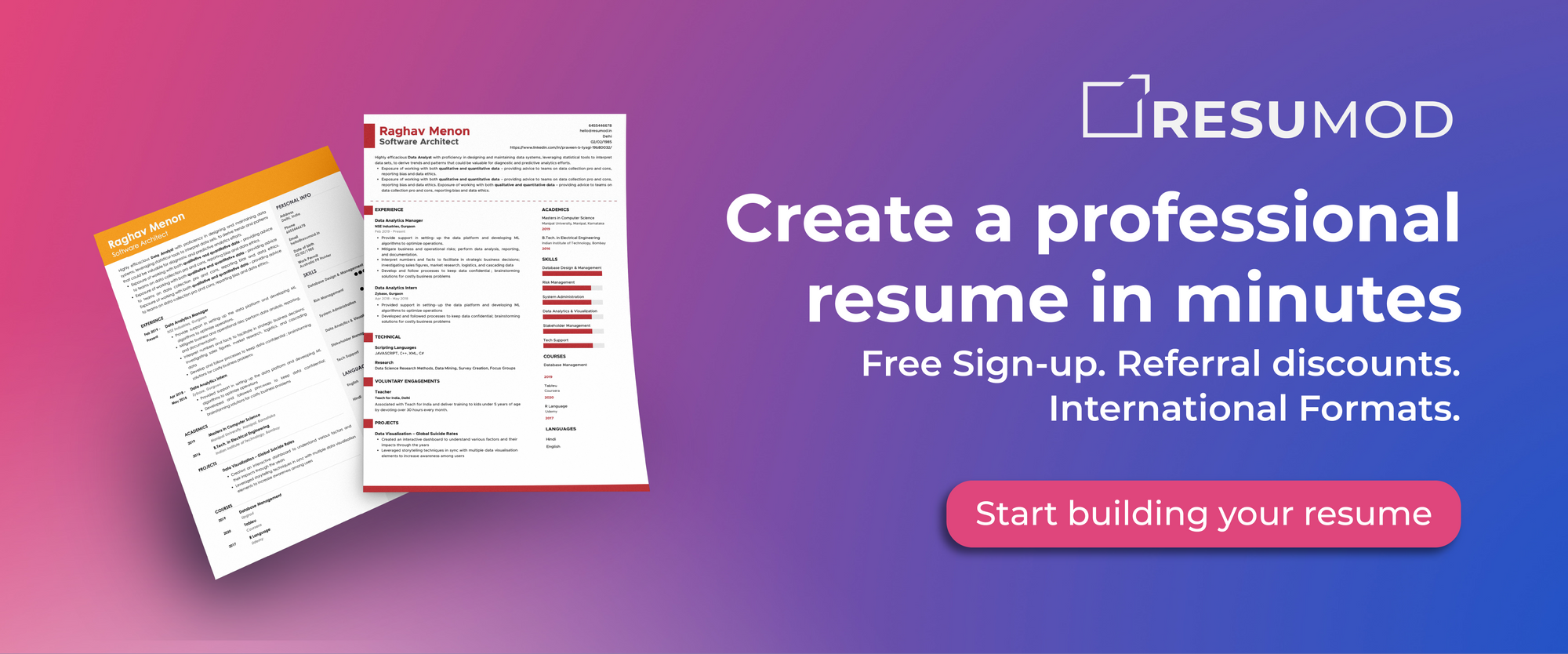 Resume Headline Example for Various Careers
Now that you know how to write great resume headlines, let's see some good examples of resume headlines for different fields of profession. Look at the tread and styles of these resume headlines and try to formulate one for yourself with a similar style of content.
Engineering & software development
Award-Winning Chemical Engineering Researcher
Expert Software Engineer Knowledgeable in Python and C++
PE Licensed Mechanical Engineer with Oil Industry Experience
Graduate Electrical Engineering Student and Published Research Assistant
DOT Structural Engineer Experienced in Bridge Evaluation
Business & Management
Organized Project Manager and Part-Time MBA Student
Communicative Administrative Assistant with Extensive Software Knowledge
A Business Major and Chamber of Commerce Volunteer
Marine Veteran with 15 Years of Leadership Experience
Professional Writer Specializing in Business Proposals and Grants
Marketing & Sales
Top-Grossing Medical Device Sales Manager
Friendly B2B Sales Rep Who Exceeds Targets by 30%
Marketing Student with EDMMarketing Experience
Online Marketing Manager Responsible for $500,000+ in Yearly Sales
Non-Profit Social Media Specialist with 10 Years of Experience
Customer Service & Retail
Bilingual Call Center Agent with 8 Years of Experience
Outgoing Retail Associate Well-Versed in Men's Fashion
Warehouse Manager with 15 Years of Forklift Experience
Friendly, Reliable Cashier and Bagger
Bank Branch Manager and Business Management Student
Accounting & Finance
Detail-Oriented Certified Public Accountant Specializing in Small Businesses
Senior Financial Controller with 10 Years' Executive Experience
Honors Finance Student and Top-Rated Bank Intern
Tax Preparer Skilled in Multiple Tax Preparation Software Packages
Financial Data Analyst with Bank and Insurance Experience
Education & Human Services
K12 Teacher Skilled at Assessing and Guiding 150+ Students Per Term
Social Worker with 7+ Years' Experience Leading 2–4 Weekly Therapy Groups
CPR/AED Certified Lifeguard Ensuring Safety for 100+ Swimmers Daily
Teacher Assistant Successfully Managing Classes of 30+ Students
Certified Public Librarian and Recent Recipient of an MA in Library Science
Healthcare & Wellbeing
AAMA/CPT Certified Medical Assistant Passionate about Healthcare
Certified Nurse with Experience Communicating in English and Spanish
Medical Receptionist with 10 Years' Experience Handling Patient Intake
Newly Graduated RN with Emergency Clinical Experience
Physician Assistant with 5 Years' Experience Treating Patients of All Ages
Key Takeaways
We now know what a resume headline is and why it is important. Resume headlines are dedicated to grabbing the hiring manager's attention, making them want to read your resume more which increases your shortlisting changes during the process.
Also, it needs to be clear and concise in title cases, written with keywords relevant to the job in one sentence or less.
A resume headline also Includes the most memorable accomplishments, skills, or experiences, where numerical statistics and achievements can be used to achieve an even larger impact.