A Hiring Manager's Perspective of an Ideal Resume-DECODED
Hiring Managers often receive a thousands of applications which they need to scan to select the right candidate. To speed up the process for them, there are certain factors which they look for in the resumes
Looking for a job is a lengthy and tiring process. It is a challenging task to write a resume that increases your chances of getting hired.
Getting hired is not easy these days. The hiring managers take into account a lot of parameters while judging a candidate. Here are some important points that you need to remember while writing your resume.
Your introduction defines you
It is extremely important that the first few words of your resume are eye-catching. Hiring managers have to go through an awful lot of resumes in a day, with each one receiving only a small fraction of their time. If the opening has no substance in it, it is probable that you might not be getting the job.
If you have an expertise in something that the job requires, make sure to include it in your introduction. Remember going on and on about the cliched qualities won't get you anywhere. It just says "how you are not different from the rest of the applicants". Always keep the opening short and precise.
A Resume customized to your target role
People often think a fancy resume is the key to get selected. For instance, you are a chartered accountant. You have created a resume that has probably more than 5 colours and fonts in it, but almost negligible focus on the numbers and your growth patterns. This will send a negative impression to the recruiter.
Your resume should be designed and structured according to what profile you are looking for. A simple, informative and elegant resume is what a hiring manager is looking for.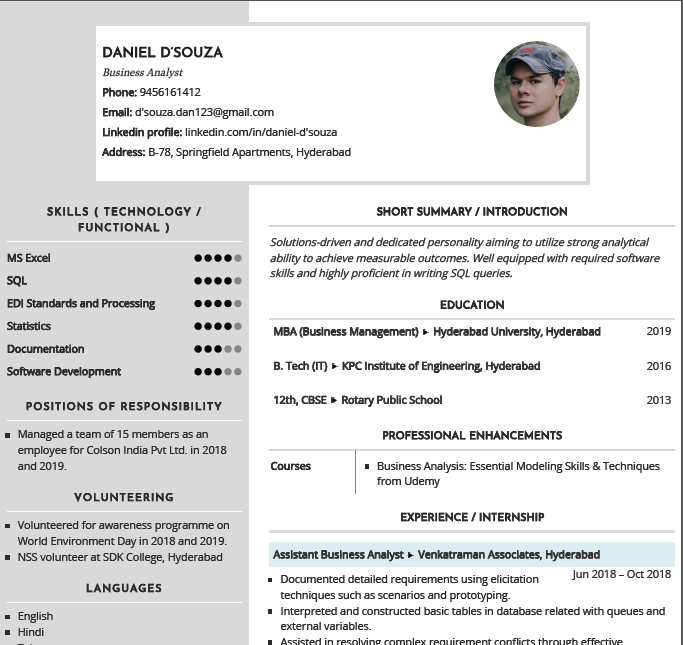 Major focus on relevant work experience
Good qualifications are not enough. To please hiring managers, you need to list the jobs that you have done. It adds great value to the resume if you have worked before. It shows that you are capable of working in an office environment and can deal with high pressure.
However, never add any experience that is nowhere near your line of work while applying for a company that is highly formal and work-oriented. For example, no such recruiter would care if you painted walls in high school or played music in cafes on weekends.
Proper Structure
Your resume is what sets you apart, and what makes you no different than others. Make sure the sequencing is correct. Always add your certifications, awards or experience, that showcases competency at the top of the document, and your involvement in extra-curricular activities at the end.
The hiring manager would lose interest if the beginning sections are not worthwhile. Most of the companies take into account how the resume is organised. Worst case scenario, it may get you right off the table just at first glance.
Inclusion of profile specific keywords
The hiring managers pay special attention to those applicants whose resumes have keywords matching their job posting. It gives you an edge over others because you have the qualities, that they are looking for.
Don't use the same resume for every job that you are applying to. Make necessary changes according to the company requirements. This will make you go a long way in your quest for finding the right job.
Yes, this is a lot to remember. But don't worry, Resumod will help you out in making a concise and descriptive resume. You just have to fill in the details and select an appropriate format, rest will be done by the app, from structuring to providing a suitable font. Hiring Managers are looking for A-grade resumes, make sure yours is one of them.