100 Adjectives for Your Resume in 2022
The purpose of adjectives is not to make your resume fancy. It is rather to make the content relevant and better lay out your abilities.
About 98% of the candidates are eliminated in the resume shortlisting round itself!
Post-pandemic, the layoffs have increased significantly, leading to an uprise in job search competition. Thus, a well-tailored resume is key for successfully getting hired for your dream job. Your resume reflects you're your professionalism and what value you can bring to a company.
Two aspects of a winning resume
A good resume is a combination of high-quality content that displays your skills and a compelling format, that makes the content readable.  
A resume is incomplete if you don't strike the right balance between the two.  
The content of a resume is what helps the recruiter to know the value you can bring to the company based on your skills and experiences. Thus, your content needs to be of top-notch quality and to-the-point information to make you stand out.
How adjectives help with writing your resume
There are many ways to revamp the content quality of your resume. One of them is using the right adjectives in the right places.
In this blog post, you will learn everything about the hows and whys of using adjectives in your resume:
What Are Resume Adjectives and Why Do You Need Them?
In common English, an adjective "describes the traits, qualities, or a number of a noun. Some examples of adjectives or describing words from everyday English include "beautiful," "smooth," "heavy",  and "twelve eggs".
In the context of a resume, adjectives help you emphasize crucial information like your skills, experiences, objectives, etc.
A guiding light for recruiters
When you describe yourself using adjectives like professional or detail-oriented, or service-oriented, they let the reader know about how you perceive yourself. They also set a ground for evaluation.
Once you've used some adjective, the recruiters observe all your interactions with them via email, phone, and interview to find experiences that justify those abilities.  
Example:  If you describe yourself as detail oriented and the recruiter spots an error in your resume, they will not consider you to be detail-oriented.
List essential soft skills for the job
Every organization is looking for committed, hardworking, and adaptable individuals, and the list is endless.
For instance, for a role like sales, companies will hire individuals who:
Have Good articulation and comprehension abilities
Are patient and can solve problems
Are good listeners
A sales professional can easily convey this using the right adjectives
Here is an analysis of a sales resume on Resumod:
Areas underlined in red are describingShreya capabilities using action words. Some action words used here are result driven, highly competent etc
These abilities are reflected in Shreya's work (marked in blue)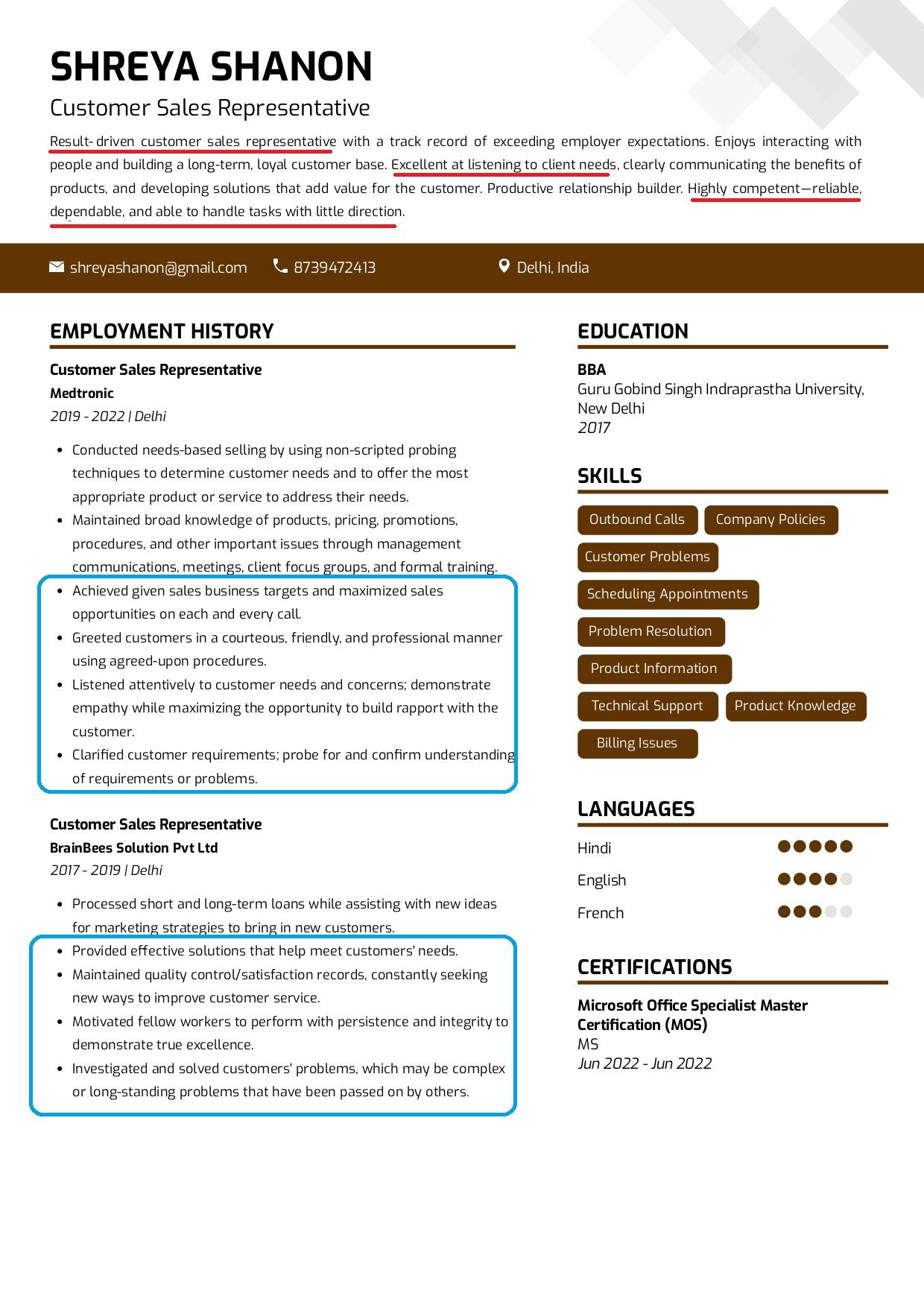 Check full resume of Customer Sales Representative in text format here
Enhances the content
You don't need to spend hours researching and writing the right content if you use adjectives that compliment your profile. Most candidates miss this point.
Doing this will already set you apart - WITHOUT any extra effort.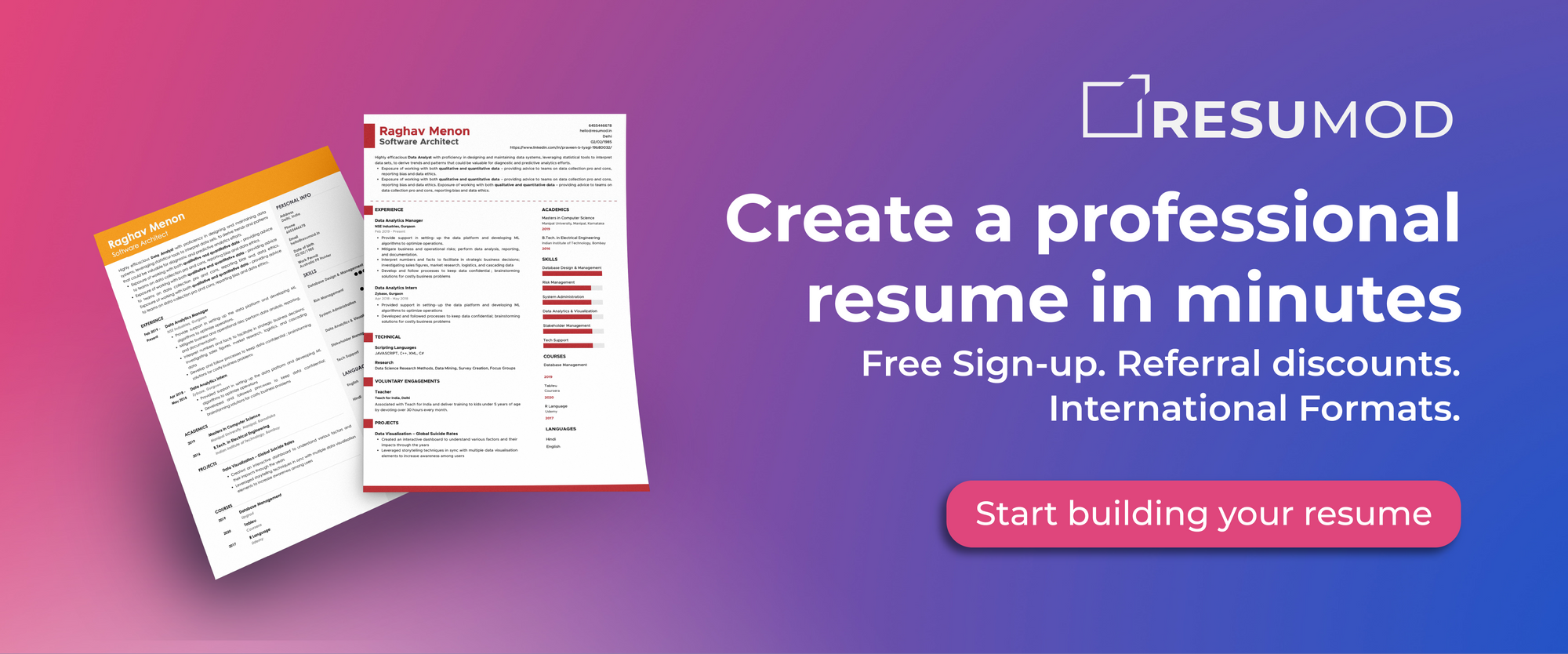 How to Use Adjectives in Your Resume?
The purpose of adjectives is not to make your resume fancy. It is rather to make the content relevant and better lay out your abilities.  
Here are two tips on using them the right way:
Resume adjectives should compliment your skills
Use adjectives only if you can claim them in the interview, instead of just to show off without any substantial ground. False claims might fall back on you in getting your dream job.  For example, don't say that you achieved "groundbreaking" results in your last project unless you prove it to the recruiter.
Less is more, always
More adjectives may look fancy. But they break the flow, make it difficult to read, and confuse the recruiter. If not used in moderation, they diminish the value instead of adding any.
Only use adjectives that define your the best, and use them only in a few places
Avoid using more than one of two adjectives in a single sentence
Every sentence in your resume does not need an adjective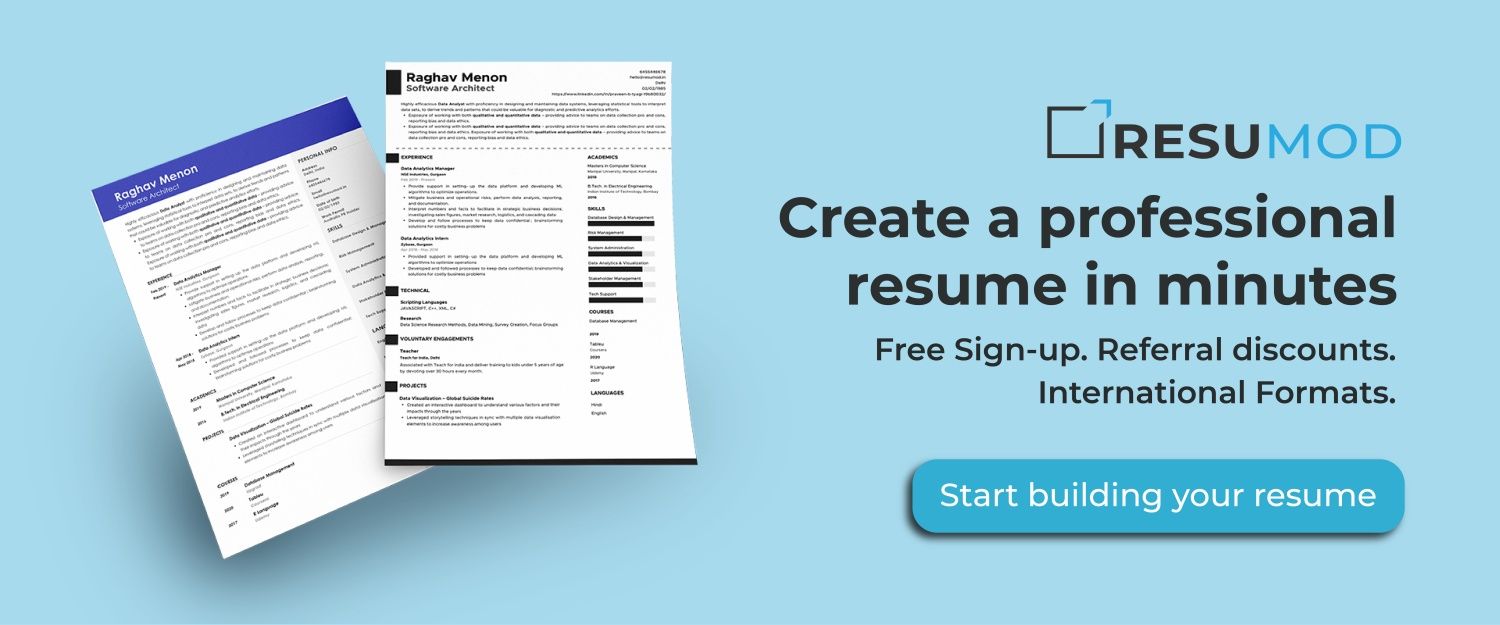 List of 100 Resume Adjectives to Describe Specific Skills
Adjectives are impactful and can be used by everyone - for all profiles and all levels of experience. The catch lies in choosing the right adjective.
To help you with the process, we have compiled a list of 100 adjectives based on various skills.    
Words to describe your Analytical and Logical Skills
Attentive
Detailed
Detail-oriented
Inquisitive
Investigative
Judicious
Logical
Methodical
Perceptive
Precise
Systematic
Thorough
Words to describe your Communication Skills
Articulate
Assertive
Clear
Concise
Conscientious
Diplomatic
Direct
Eloquent
Genuine
Gracious
Personable
Persuasive
Polite
Positive
Proactive
Respectful
Strategic
Tactful
Thoughtful
Words to describe your Collaborative and Teamwork Abilities
Altruistic
Amiable
Cohesive
Cooperative
Encouraging
Friendly
Harmonious
Sociable
Supportive
Sympathetic
Team-minded
Words to describe your work Ethical and Professional Personality
Ambitious
Committed
Dependable
Devoted
Diligent
Disciplined
Earnest
Energetic
Fastidious
Fervent
Focused
Passionate
Persistent
Purposeful
Relentless
Steadfast
Strong-willed
Tenacious
Tireless
Words to describe your Adaptability Skills
Adjustable
Agile
Dexterous
Dynamic
Extensible
Flexible
Malleable
Multifaceted
Open-minded
Resilient
Resourceful
Versatile
Words to describe your Creative Skills
Cutting-edge
Forward-thinking
Groundbreaking
Imaginative
Innovative
Inventive
Pioneering
Progressive
Prolific
Revolutionary
Unique
Visionary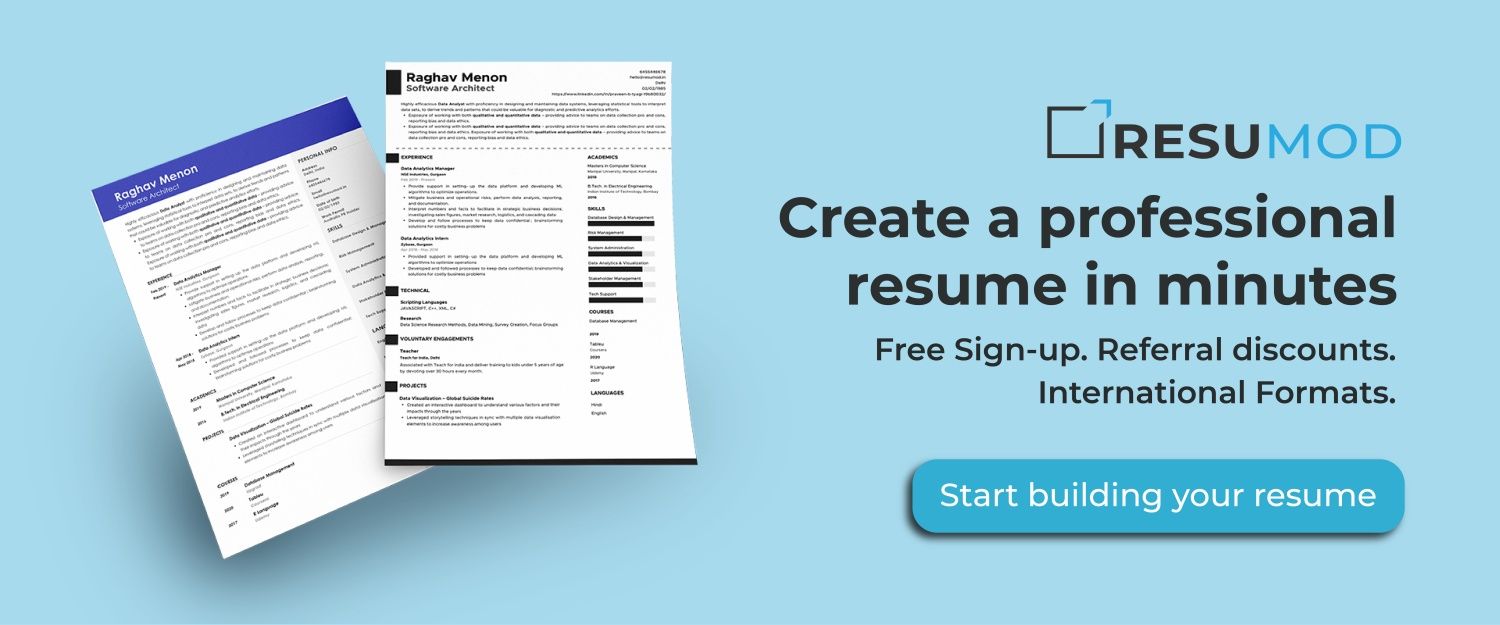 Words to describe your Leadership Skills
Accountable
Adept
Authentic
Compassionate
Competent
Confident
Constructive
Energizing
Ethical
Humble
Influential
Inspiring
Trusting
10 Resumes on Resumod with Resume Adjectives
Check these resumes to fund out where and how to use resume adjectives. we have used adjectives only where required to ensure they are impactful and convey the right skill.
Resume of Employment Lawyer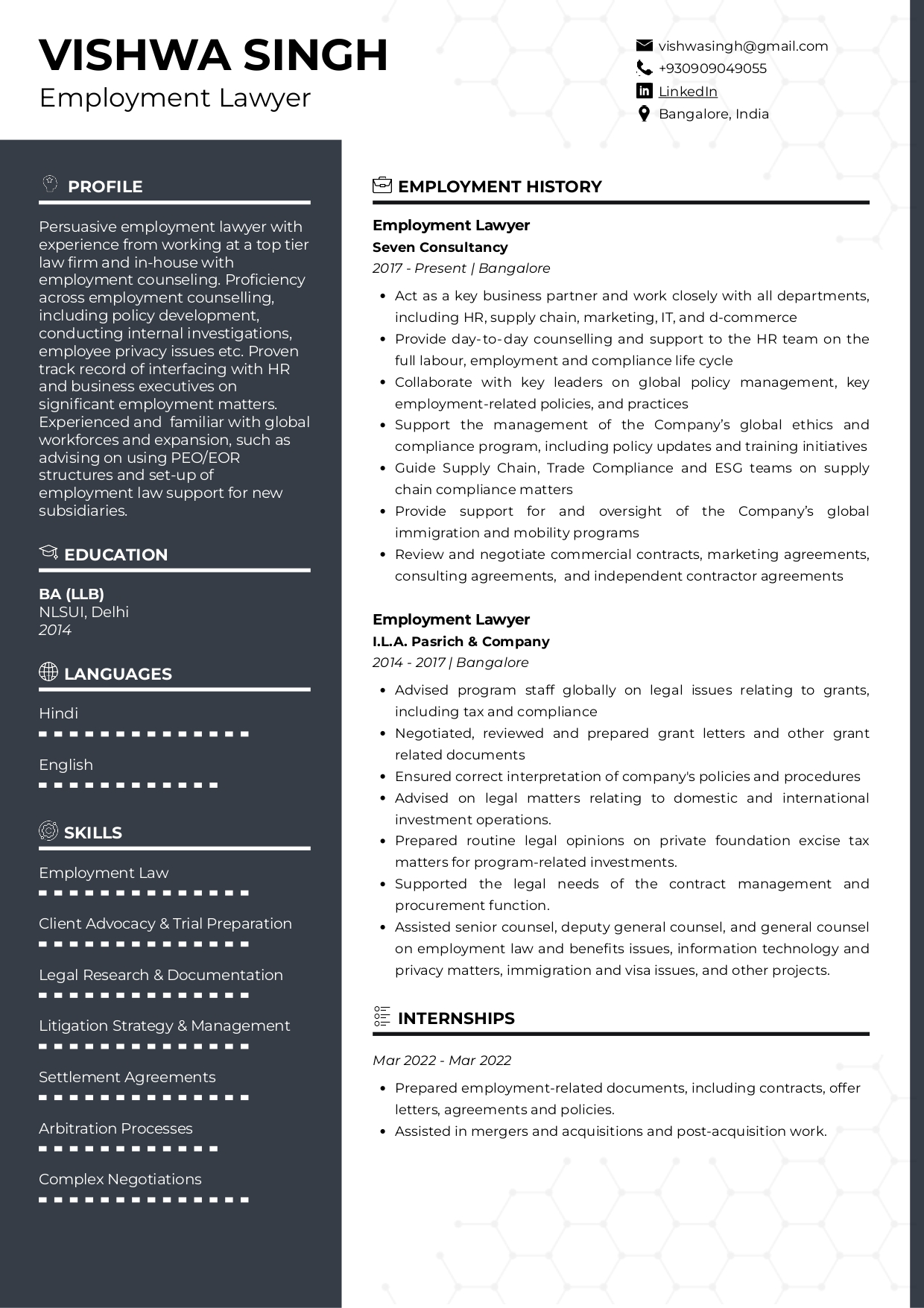 Check full resume of employment lawyer in text format here
Resume of Math Teacher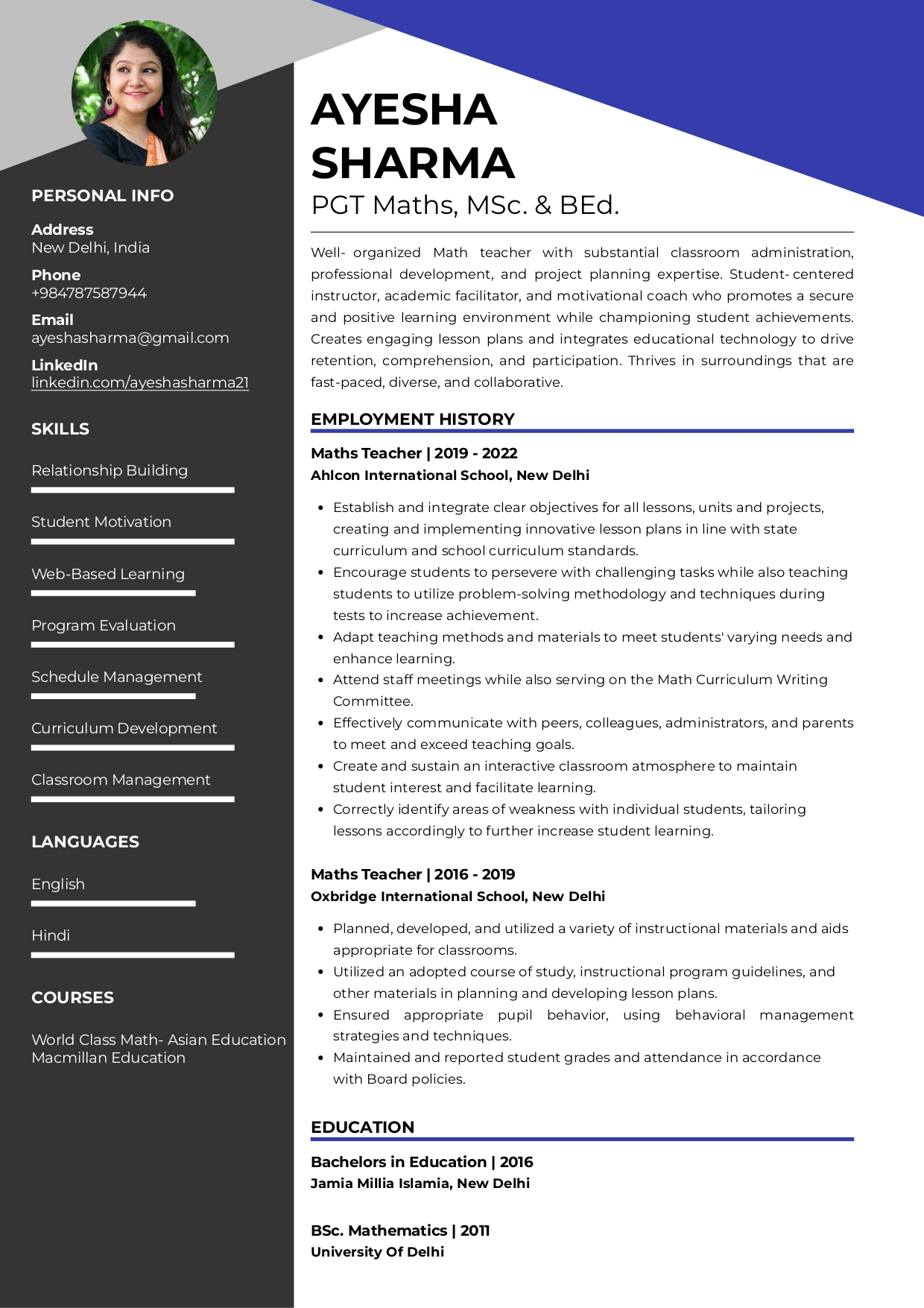 Check full resume of math teacher in text format here
Resume of Store Executive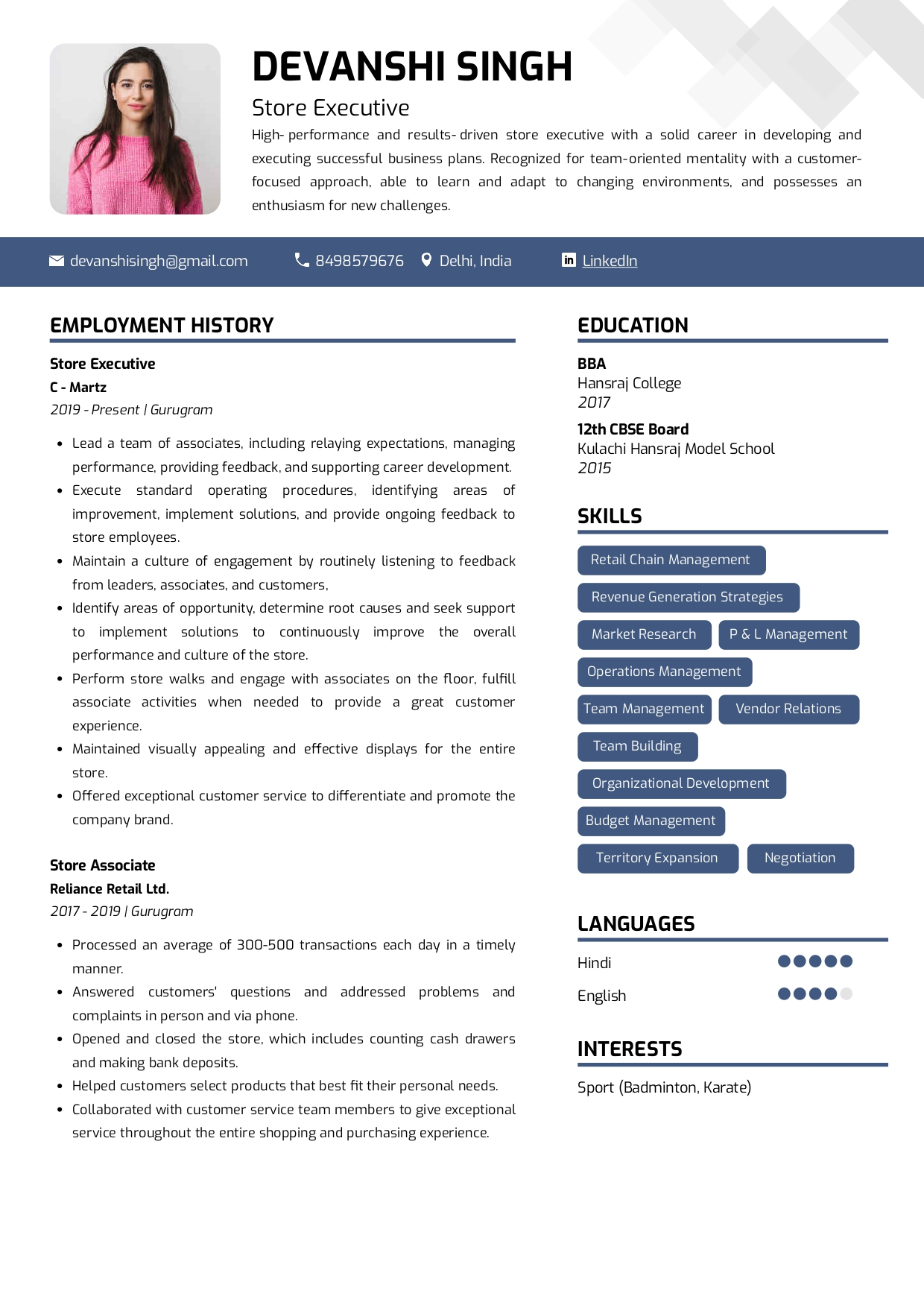 Check full resume of the store executive in text format here
Resume of CTO (Chief Technology Officer)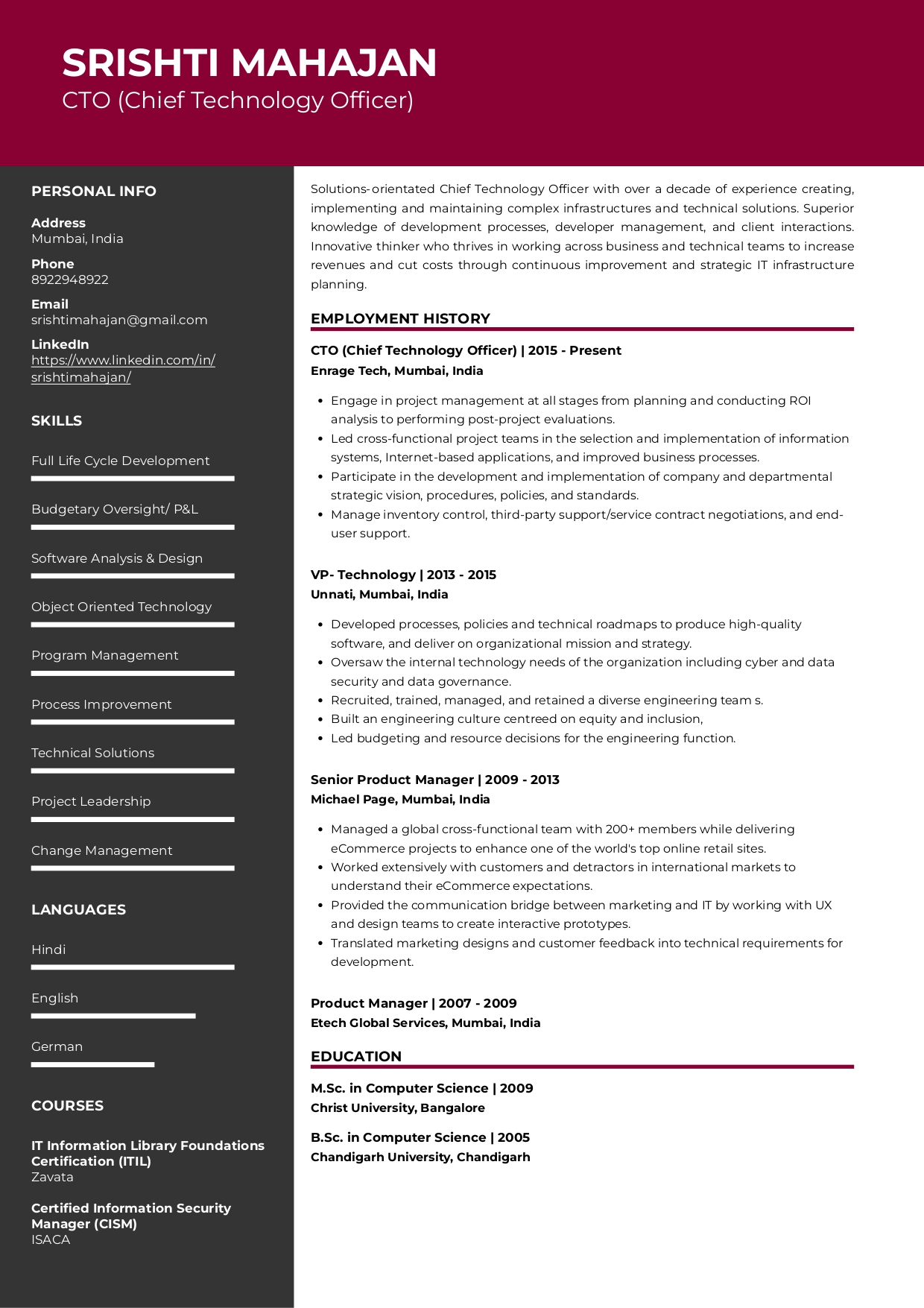 Check full resume of Chief Technology Officer (CTO) on Resumod in text format here
Resume of KYC Analyst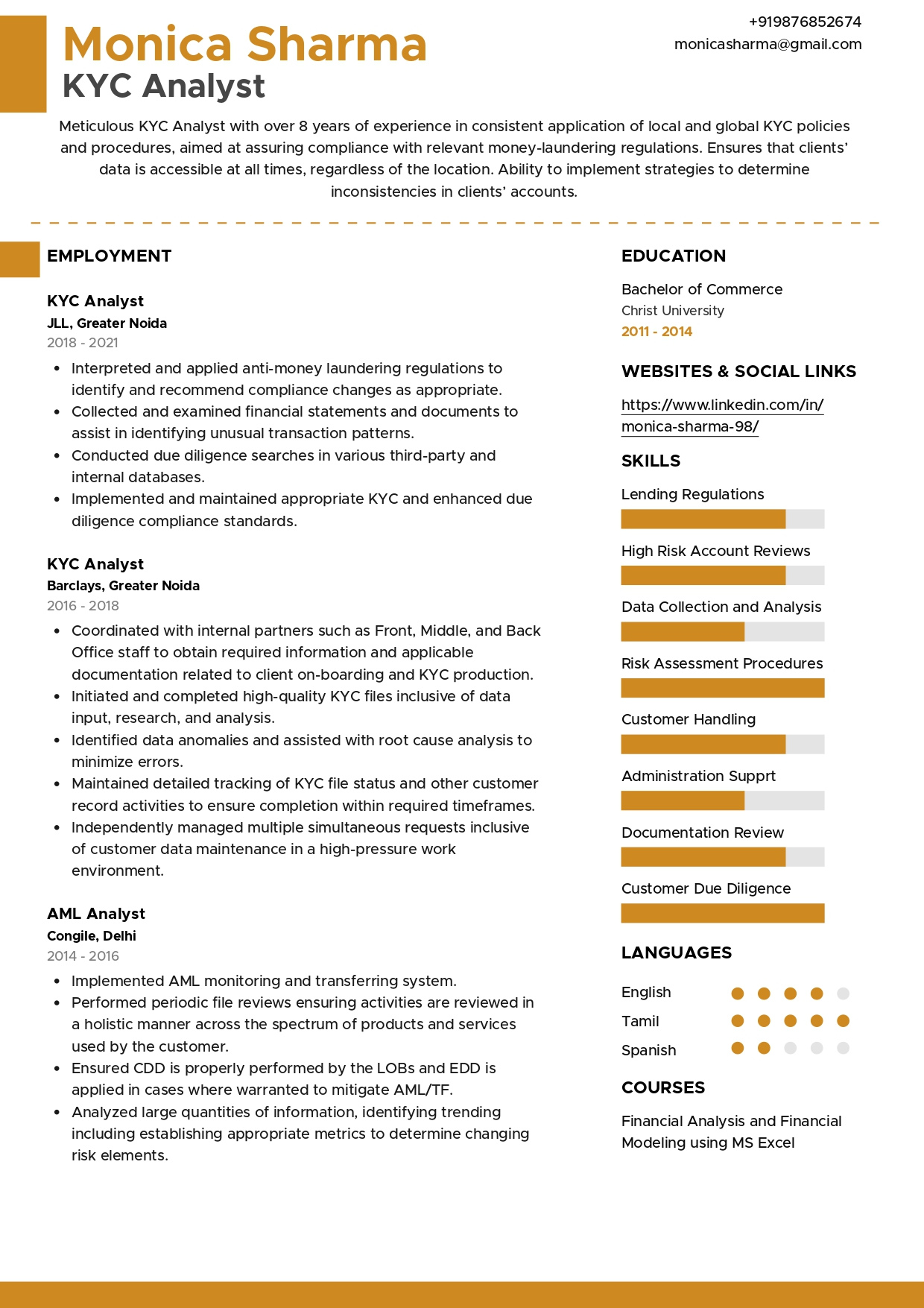 Check full resume of KYC Analyst in text format here
Resume of Operations Manager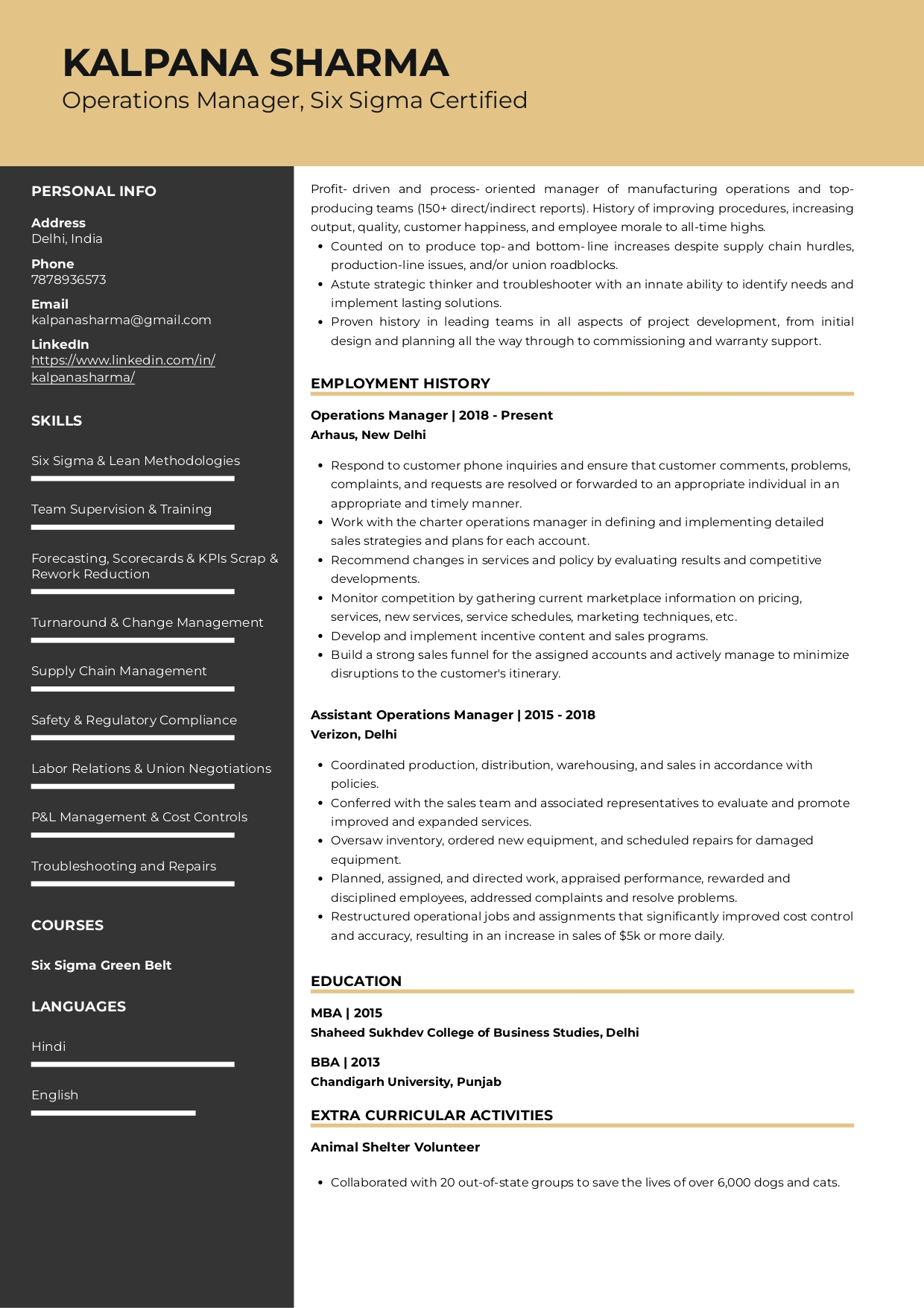 Check full resume of operations manager in text format here
Resume of F&B Manager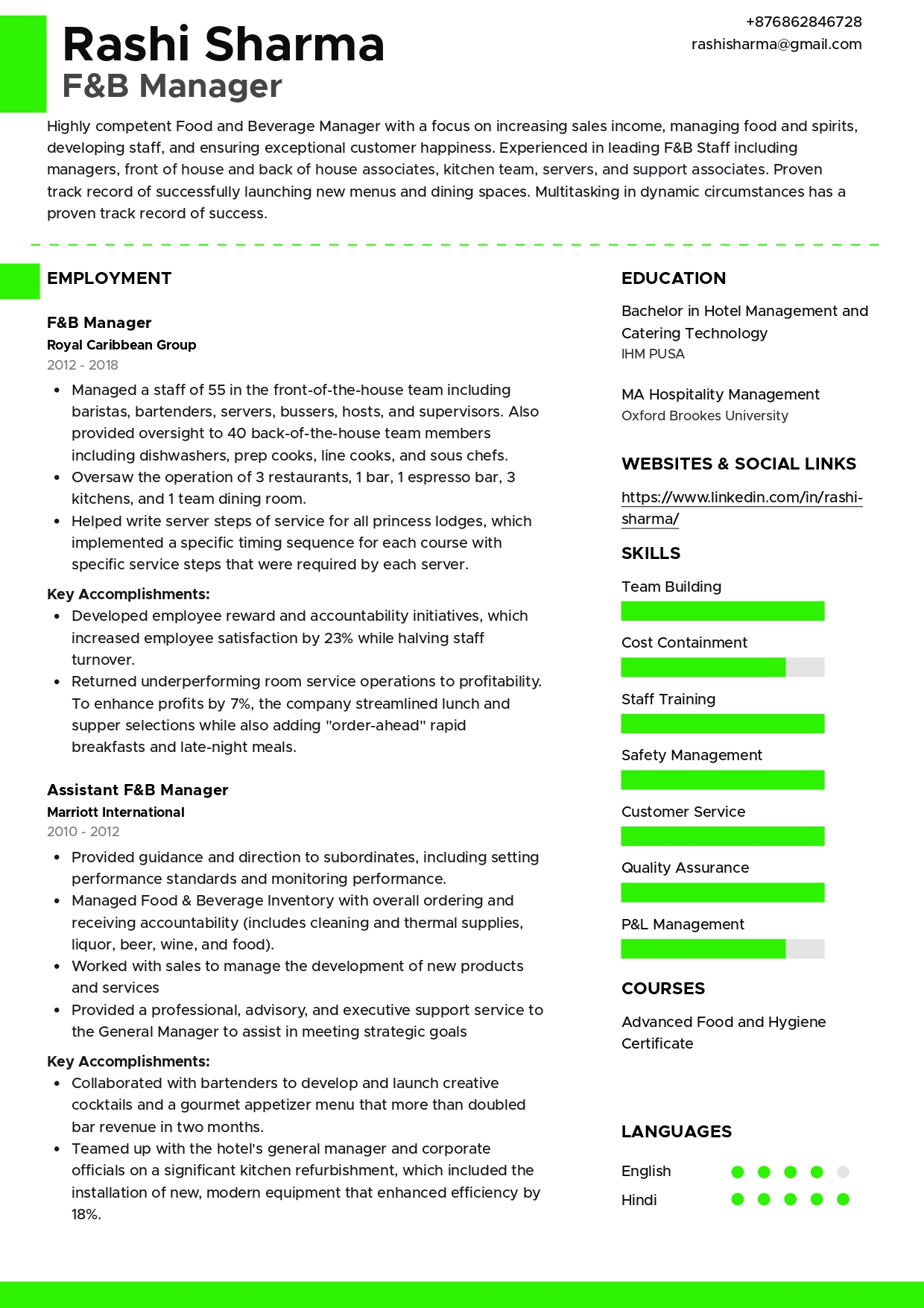 Check full resume of F&B manager in text format here
Resume of Cloud Architect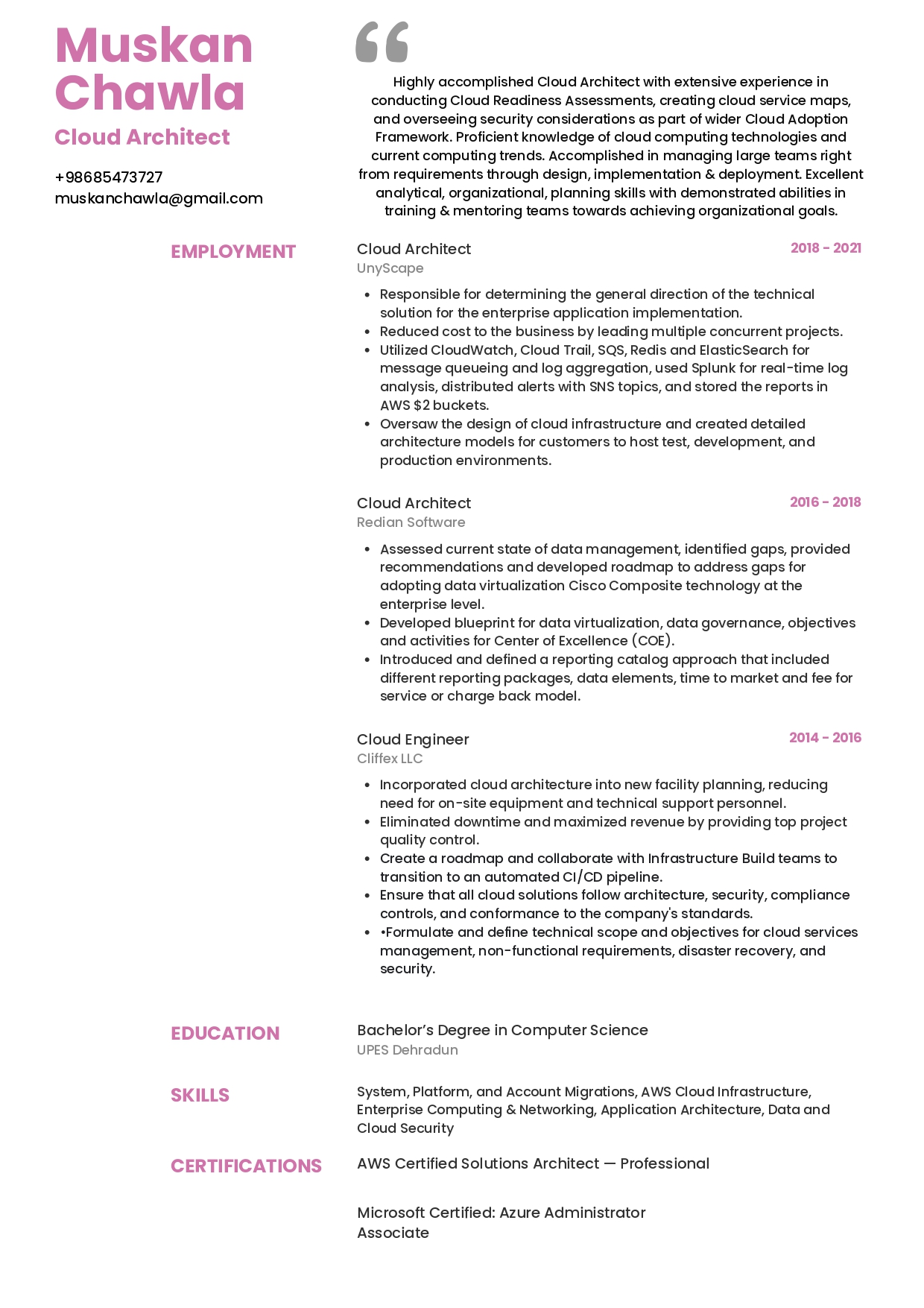 Check full resume of Cloud Architect in text format here
Resume of Email Marketer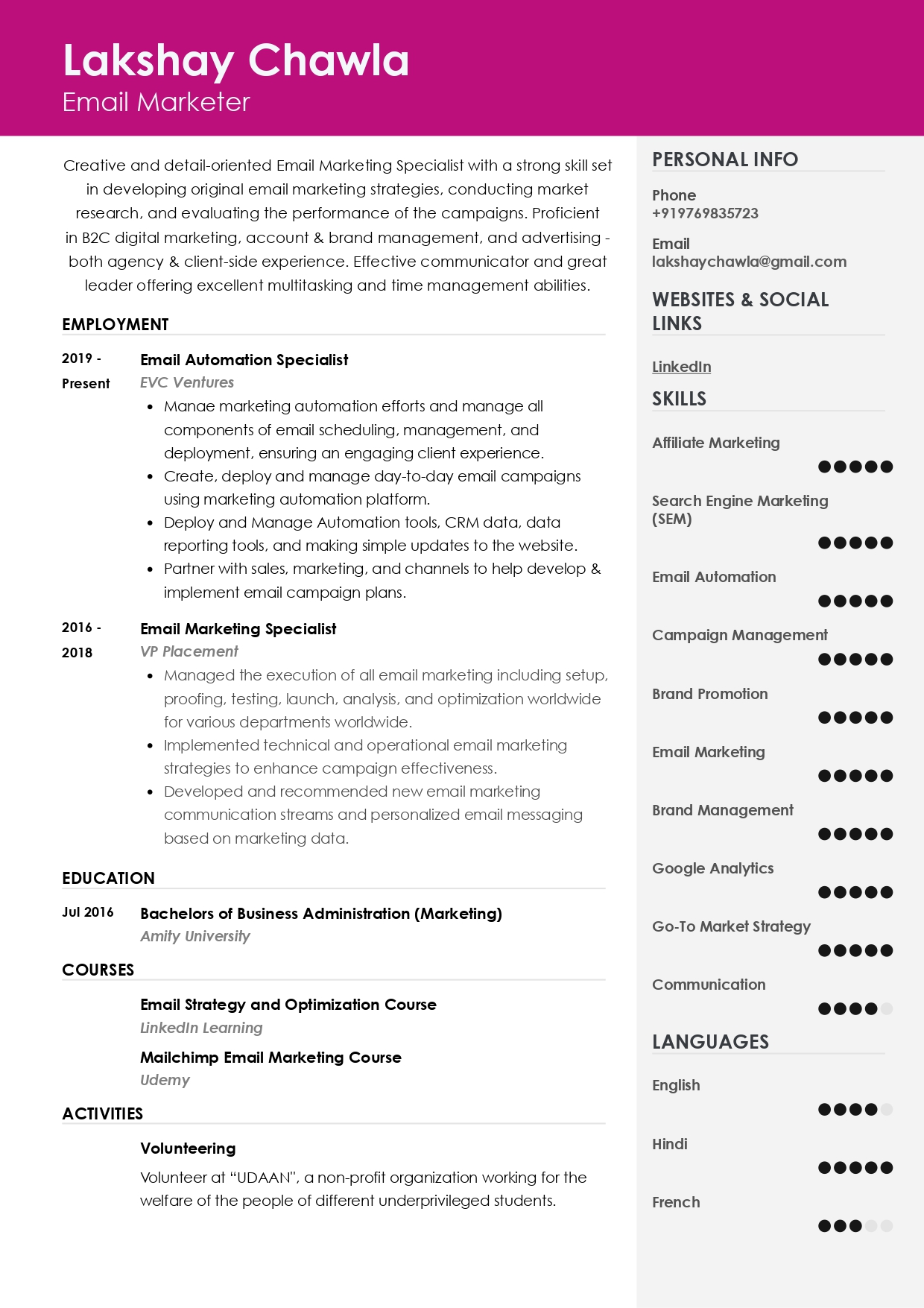 Check full resume of email marketer in text format here
Resume of Head of Corporate Affairs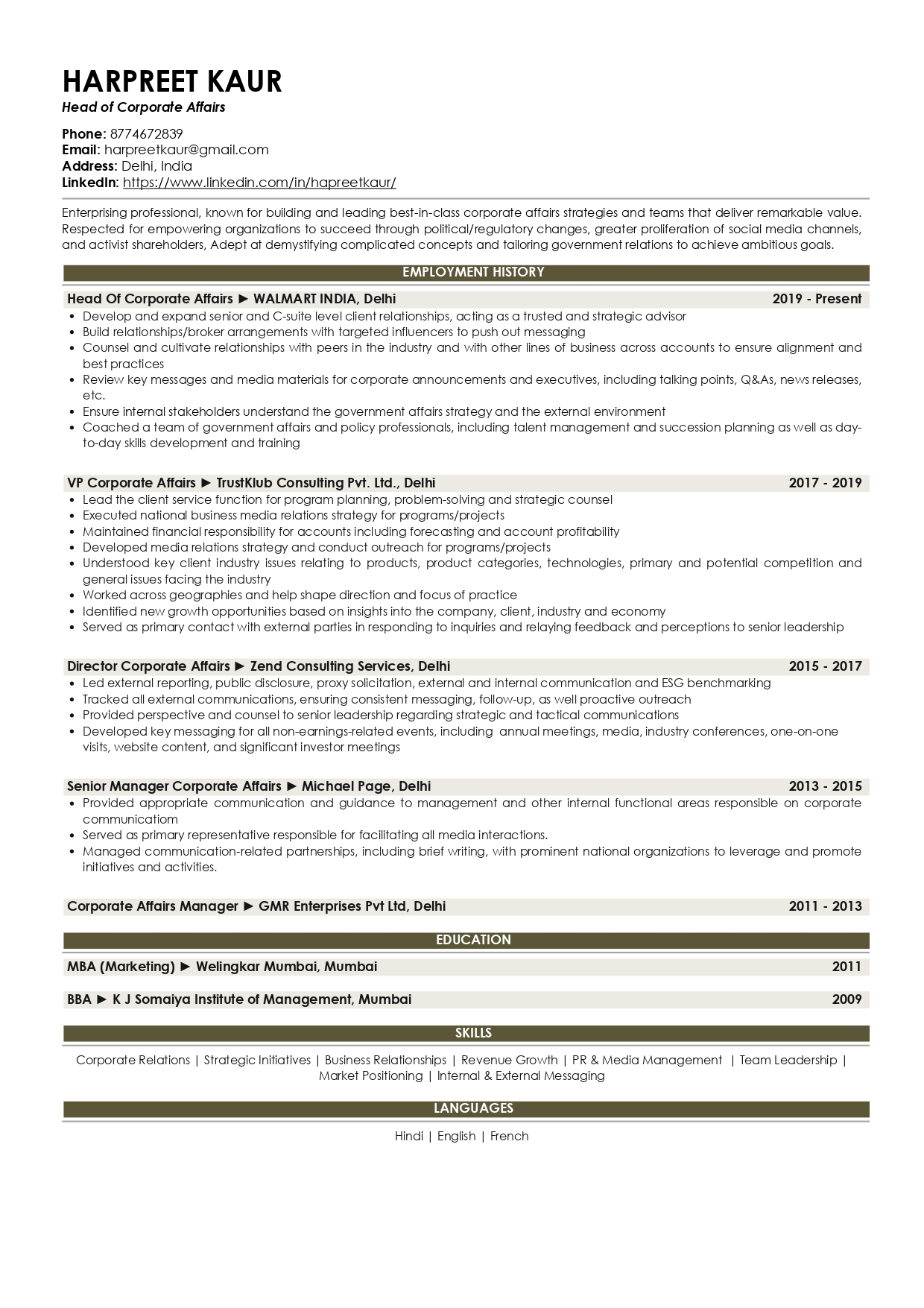 Check full resume of head of corporate affairs in text format here