How to Tailor Your Resume for Your Target Job
Yes, your resume is good to go with all the details in place - experience, education, skills, summary. But when HR says it does not match the target job, it's not ready to get you your dream job.

"Your resume should match the job description to get picked by the system," every resume coach and HR ever.  
You'll be lying if you say you understand what they are trying to explain.
There is a whirlpool of questions in your head about what's wrong with your seemingly perfect resume.
Yes, your resume is good to go with all the details in place - experience, education, skills, summary. But when HR says it does not match the target job, it is not ready to get you your dream job.
When everyone around you says, "tailor your resume to your target job description, " your resume needs edits.
In this blog you will learn:
What does it mean to tailor your resume to your target job?
It's not complicated as you think.
However, there are multiple implications of tailoring your resume to the job:
Make your resume exactly match your dream job profile
Your experience might not exactly align with the recruiter's expectations. We can make it look similar with just a few tweaks.
Why tailor your resume to your target job?
The first step in hiring is automated
Most companies use in-house software (known as ATS- Applicant Tracking Systems) that picks resumes on the basis of pre-typed entries. Each company has a different tool and set of keywords, which implies no standardisation.
The software is entered with a few keywords that will search for resumes that have the same keywords. Higher the keywords you have similar to the job requirements, the higher chances of your selection.

An insanely high number of applications
As per Glassdoor, each corporate job offer attracts an average of 250 resumes. Of those candidates, 4 to 6 will get called for an interview, and only one will get the job.
So,
You only have a 16% chance of even getting seen
You only have 4% of getting hired
If these stats scare you enough, it's time to work on your resume.
This also means putting in extra effort for each job you apply for.
You need to alter your resume's content every time you apply for a new role.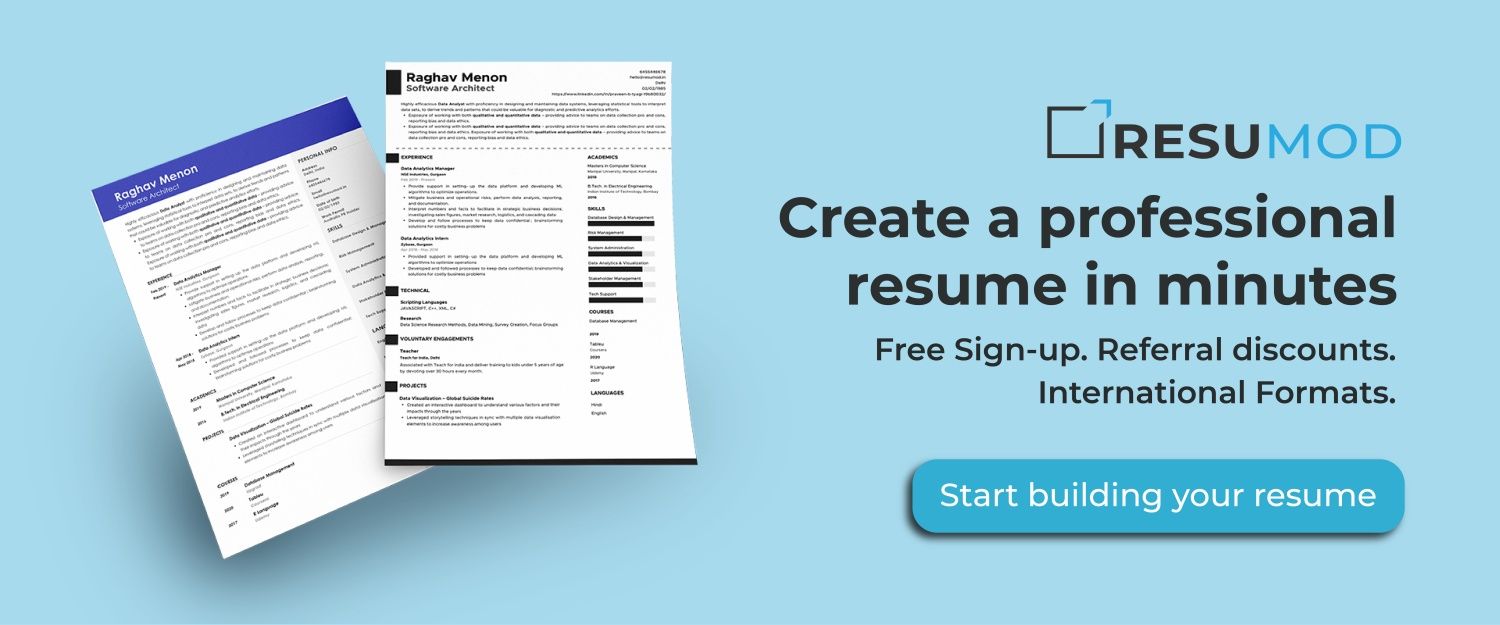 How to Tailor Your Resume to Your Target Job?
Now that you are sold on the fact that tailoring your resume is must have to reach your recruiter, here's a step-by-step process.
Step 1: Create a master resume  
You've probably heard the term master resume for the first time.
A master resume is the first document you create when you start your resume-building process. It is an extensive resume which has all your
Achievements: Include all achievements right from your first job to the most recent ones.
Experience: Put in details of all your employment. Be extensive in explaining your responsibilities and promotions for each one. Mention the name of the employer, dates of employment and role.
Activities: These are activities apart from your job responsibilities. Consider writing about extra-curricular activities, or community contributions.
Summary: Create a compressive summary detailing your expertise, achievements, soft skills and transferable skills.
Awards: Include both academic and non-academic awards, awards you've received during your employment or otherwise.
Skills: Use keywords to list skills. ensure you cover technical, functional, and transferable skills. If you need help with classifying skills, check out our detailed blog post with examples here.
Education: Give your educational background from your high school to your last academic engagement. Do mention any other training, courses, and certifications completed to date.
Projects: All jobs do not have projects, but engineers work on projects. List all your projects starting from your graduation with each detail
Let this resume be long, but make sure you do not miss out on any information. This resume will be the source of all information that you'll need to create multiple versions for job applications.

Step 2: Find and assess the Job description
Go to the job description of the job you are applying to. Read through, and find the possible keywords. Focus on hard skills and profile-specific terms.
Write those terms down, and group them under the following categories:
Hard skills
Soft skills
Technical Skills
Here is an example of keywords highlighted in an HR Job Description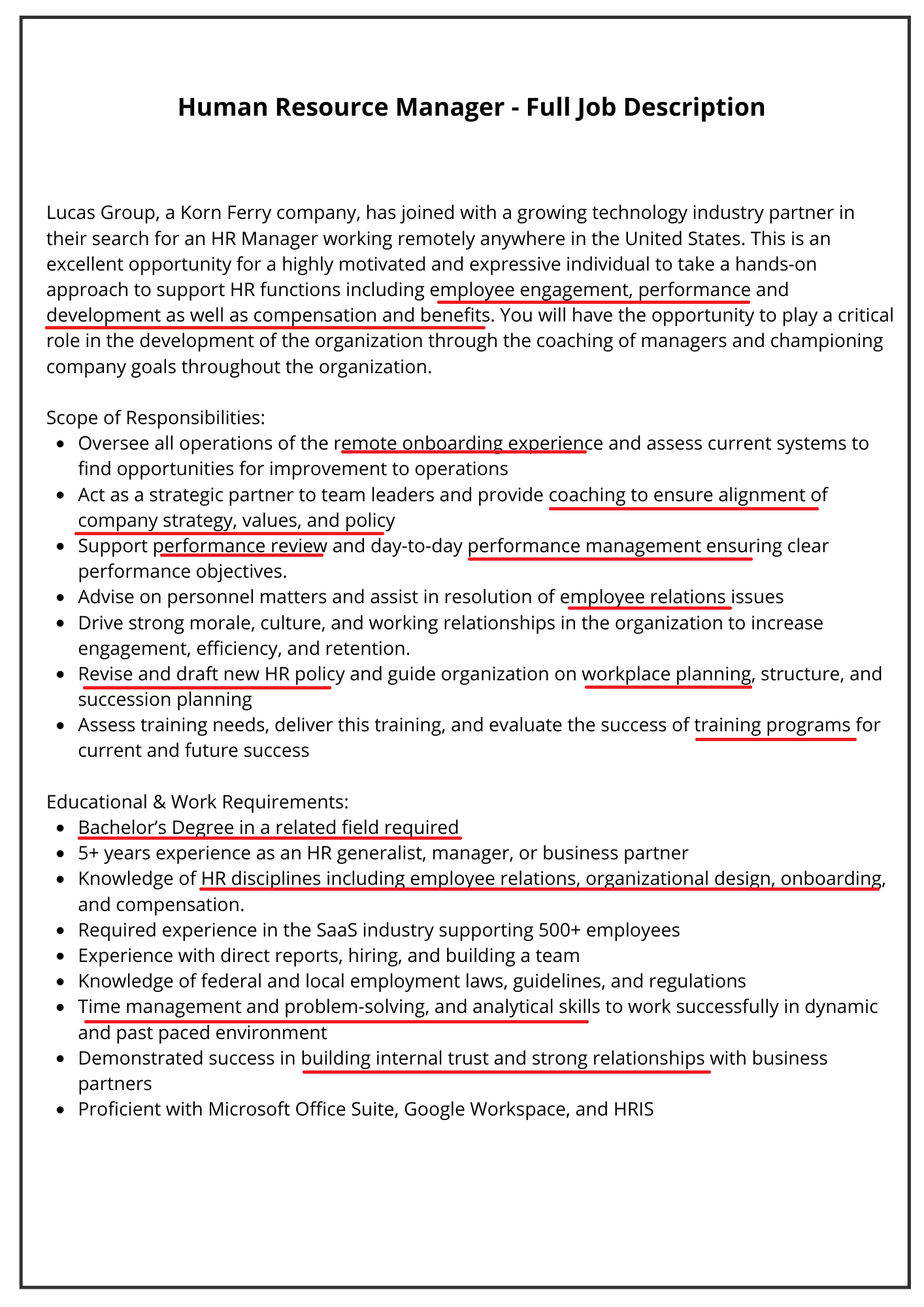 List of keywords/skills found in the above job description  
Employee Engagement
Performance Management
Time Management
Problem Solving
Organizational Design
Workplace Planning
Compensation
HR Policy
Employee Relations
Company Strategy
Step 3: Mapping keywords to your existing resume
This is the time to use your "master resume". Create a copy of your "master resume" for editing.
Caution: Do not edit the master resume, or you'll lose it
Now check the following areas in your resume for the keywords:
Summary
Experience
Skills
Projects
An HR Manager's Resume with keywords from the Target JD (image above)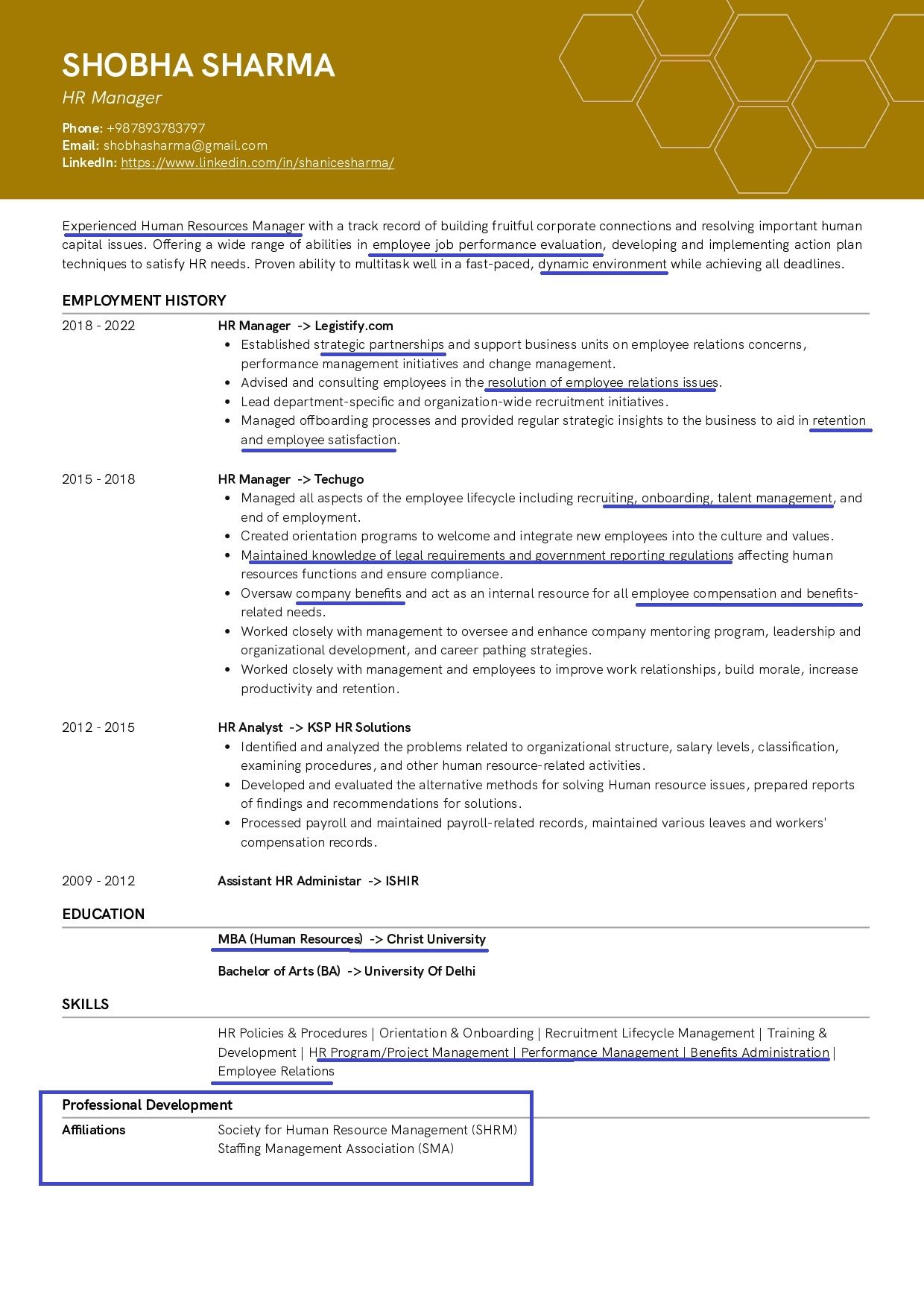 If you don't find them in your resume:
Rewrite a few sentences in the summary and experience to incorporate them
Tailor your headline if possible
Directly add keywords in the skills section

Step 4: Finalising your resume
Your work isn't complete with just adding the keywords. Your master resume needs some finding touches before it is sent to the recruiter
Remove projects, activities, and old experiences that do not support your target job
Check qualifications in the job description and if your resume matches those, place them on the top
If your resume is long, bring it to two pages
Check for formatting, alignment, and spacing
Do a grammar and spell check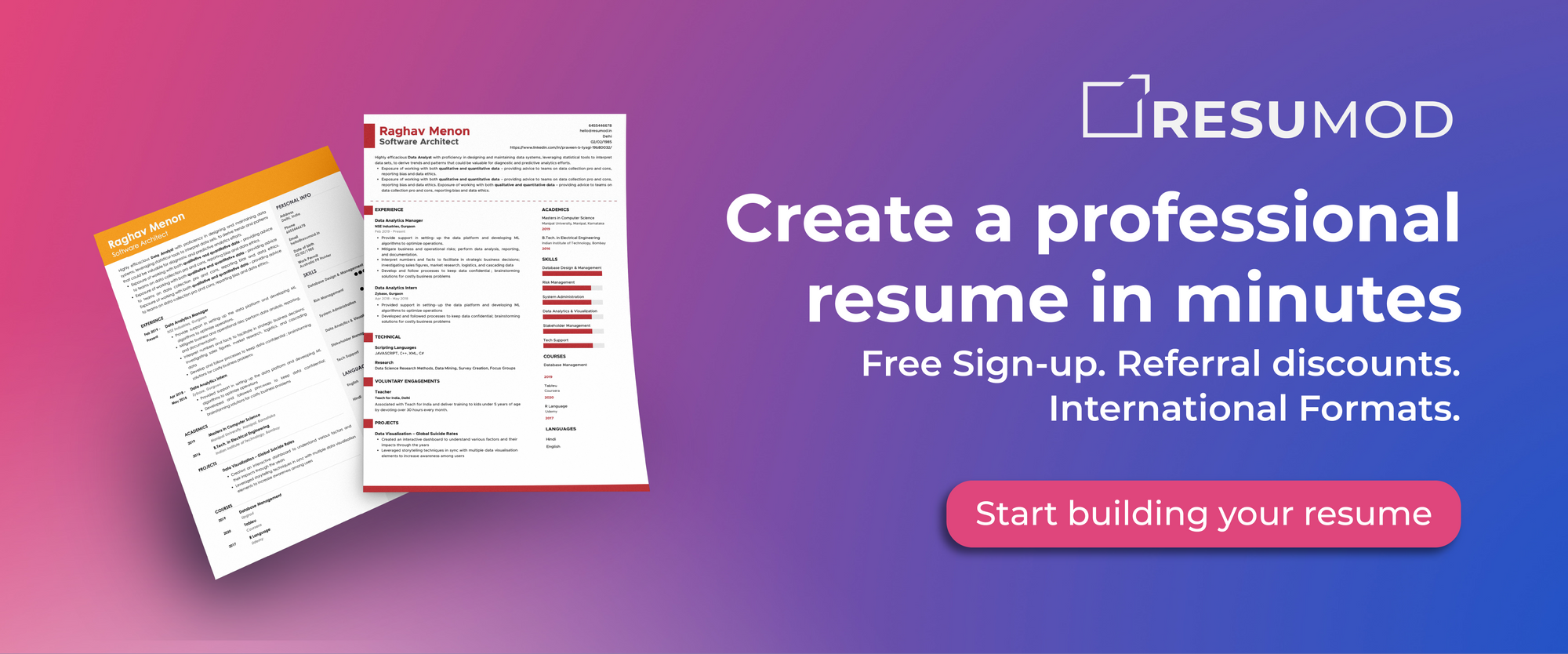 Additional Tips to Make Your Resume Stand Out
Relevant keywords make your resume rank top on the ATS. While it's amazing to be noticed by the recruiter due to keywords, your resume is finally shortlisted by a human.
Make your resume easy to read and understand for the human eye.
Quantity Information:
Now that you have enlisted your preferred skills, highlight them further by using statistics and numbers in the form of percentages, years, numbers, etc.
For example, if you are someone who writes content and has fluent English, instead of mentioning:
"Helped the company in marketing through well-written content"
You can go further to write:
"Increased the customer traction by 44% using well-written content." - This sentence adds weight to your resume and subsequently the work.
Use Templates:
If you struggle with formatting, stop right there and transfer all your data to templates. Resume templated are available online and make your resume look structured in a few seconds.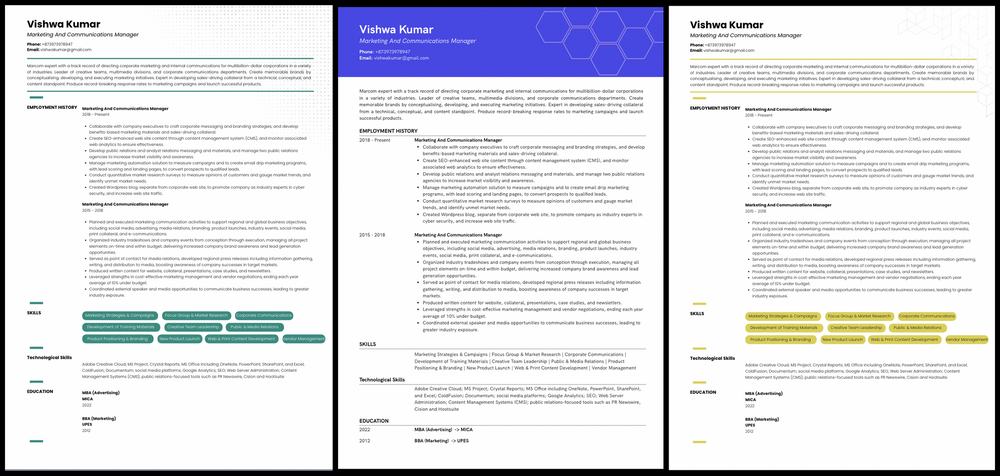 Use a neat format:
A resume stuffed with keywords and all the right information won't work until the recruiter is able to read it. Take  care of the following things while you optimise your resume for your job search
Study the industry standard and accordingly maintain the resume length
Do not use a very colourful or very dull format. Balance is the keyword here
Use standard font size and font style. The ATS and the recruiter's system might not be able to process fancy or uncommon fonts
Keep ample white space and margins- this makes the resume structured and neat
Avoid using graphic elements that take too much space or even make the resume unreadable by ATS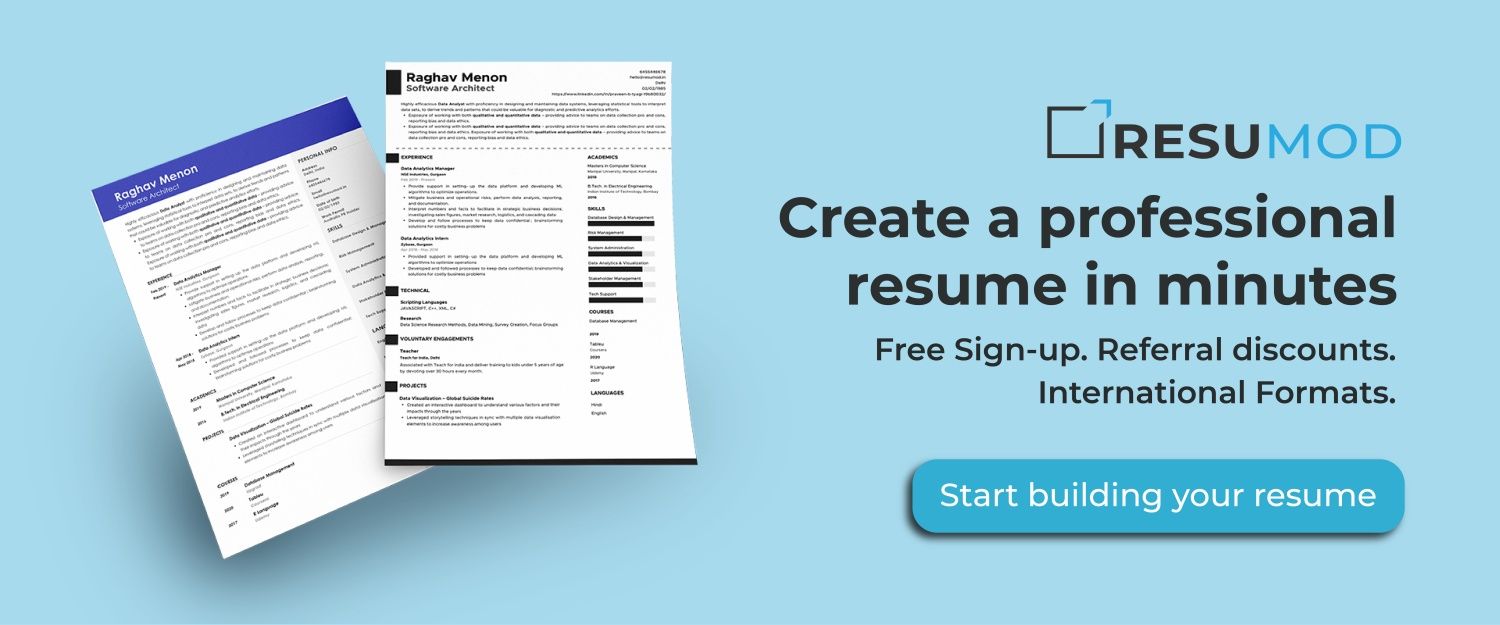 How Resumod Helps With Matching Your Resume to the Target JD
We completely understand that creating and storing multiple versions of a resume is a tedious task. As experts, we took this factor into account and created a cohesive tool that solves all your resume-building problems.
Use these features on Resumod to match your resume with the target JD:
Content Suggestions: Our content suggestion feature gives you more than 1000,00 content suggestions. Our content suggestions are keyword dense and profile-specific. This helps you save time on research and add bullet points across job descriptions, summaries, and projects.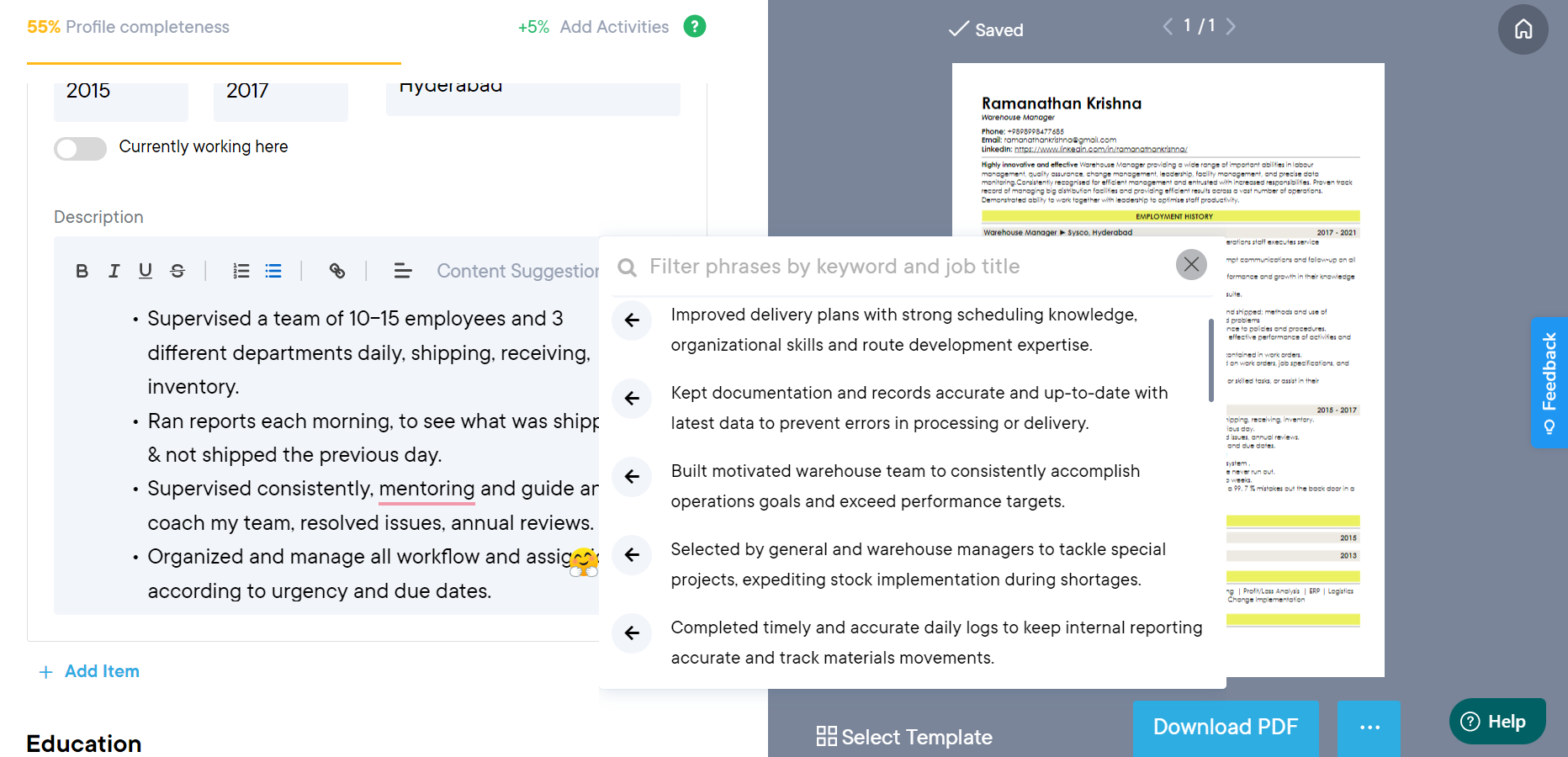 Multiple Resumes on Dashboards: Resumod's annual subscription plan gives you 5 resumes on the dashboard. This means you can create 5 resumes for various job profiles without losing any data, ever.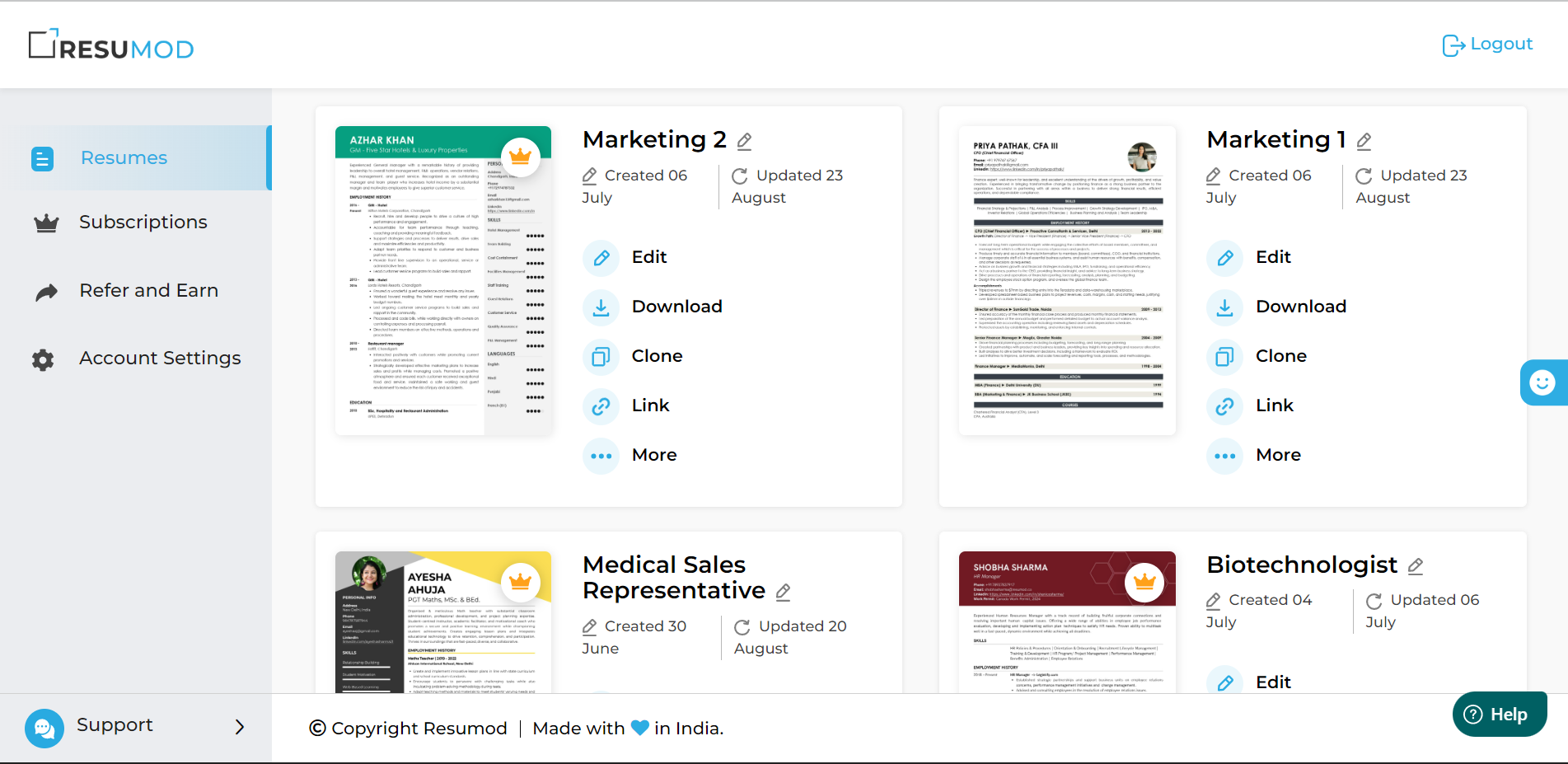 Pre-formatted templates: You get 12 ready-to-use templates- no editing required. Just fill in your data, speed up the process using the content suggestions feature, chose the colour you like and you are good to go. Preview all our templates here.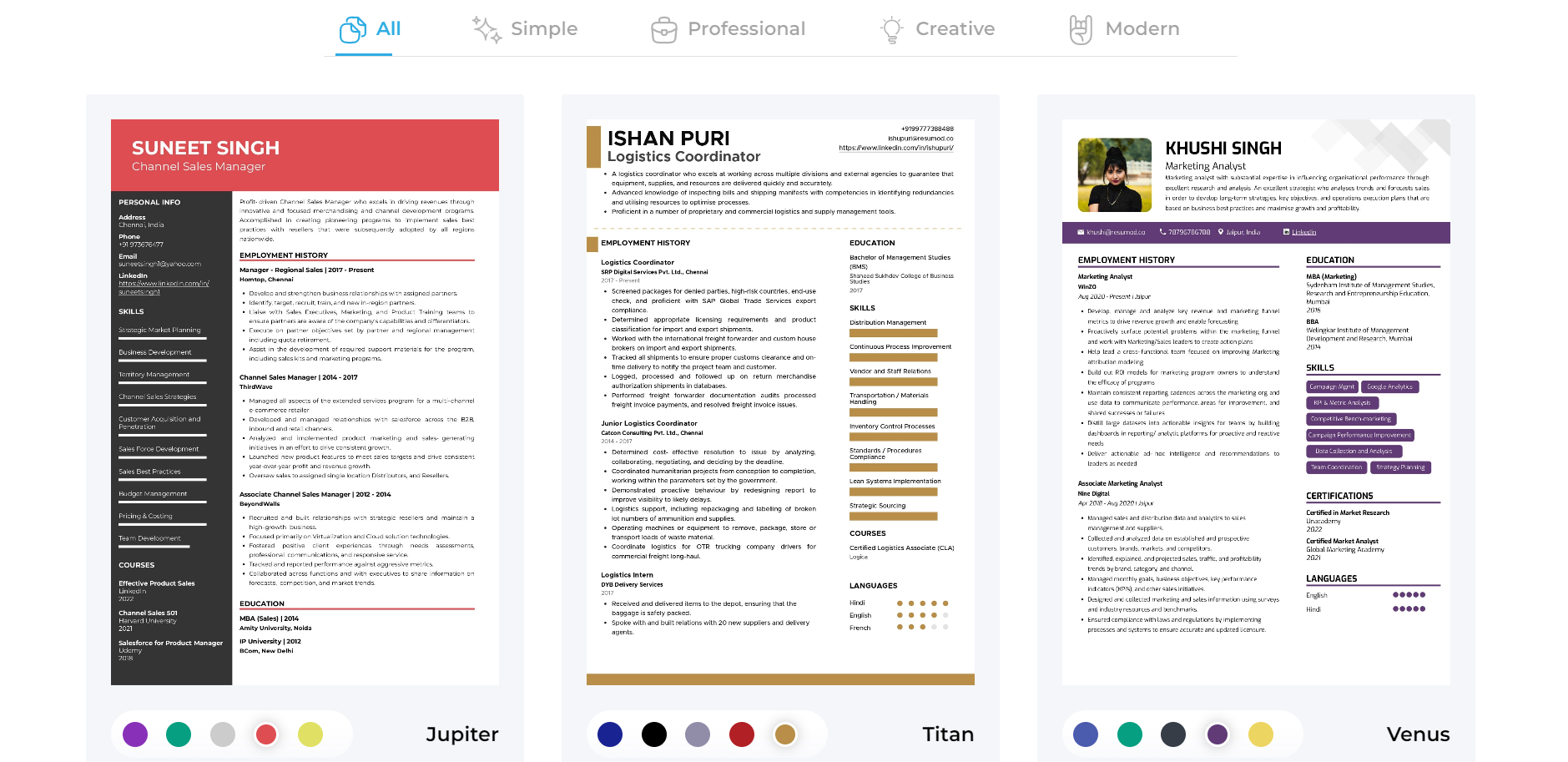 Unlimited Downloads: There's no cap on the number of times you edit, preview, and download your resume- even in our free forever version. Create a master resume, make the edits, download it, and send it to the recruiter.
With these features, your entire resume-building process is done in just a few minutes. Start your job search process with Resumod now!