12 Customer Service Skills for your Resume
You need to showcase your high-level customer service skills to the recruiter to get an upgrade in your career.
Getting an entry-level customer service job is relatively easy, but things get a little tougher when it comes to upgrading to higher posts. You can't get an interview call with just a generic resume.  You need to showcase your high-level customer service skills to the recruiter to get an upgrade in your career.
All customer service skills are transferable. You cannot be trained in stress management or patience, you can only be guided on the customer service policies of an organization.
This guide covers the top 12 must-have customer service skills and explains how to use them in your resume.
Communication
In simple English, communication means "the imparting or exchanging of information by speaking, writing, or using some other medium"
This definition sums up the skills you need to have. Communication is not limited to speaking well to your customers, it also entails writing and presentation skills.
The whole purpose of customer service gets defeated if you are not able to communicate with them. That's why this is the number one skill to excel as a customer service professional
In your resume;
You can't simply write "excellent communication skills" but need to give it some technicality.
Here is an example of how to use it:
"Assisted 50+ customers on daily basis, with over 75% of positive ratings and applauding feedback."
Stress Management
Well as a customer service professional you need to deal with a high volume of calls which mostly are negative feedback. Maintaining your calm under high-pressure situations is a must-have to resolve client concerns to the best of your abilities
You can highlight your stress management skill to the recruiter like this:
"Remained composed and efficient while working on various difficult cases, resulting in 90% customer satisfaction."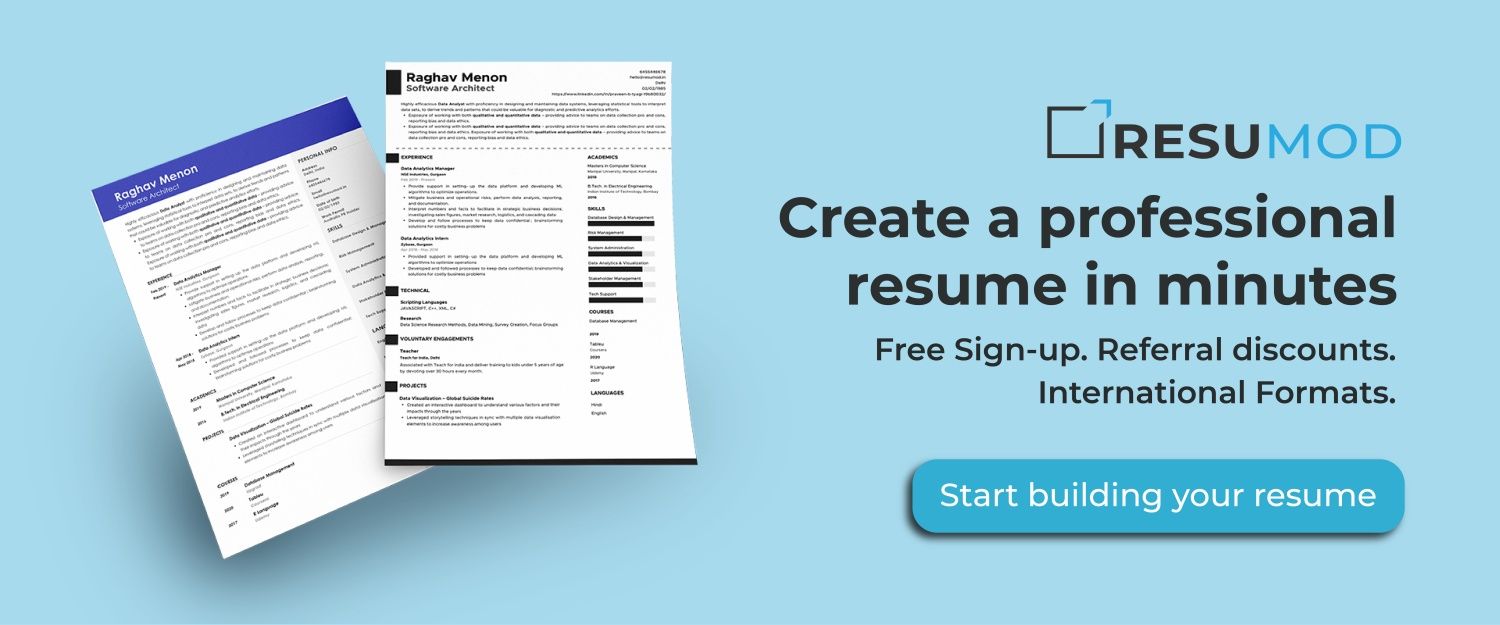 Problem-solving
This is one of the most essential skills to have as a customer service representative. You need to be a quick and critical thinker to resolve customers' queries. You need to calmly de-escalate the issues and resolve them quickly.
Example: "Solved 100% of the issues, with over 94% positive feedback by customers."
Patience
As every person is unique, similarly every query is unique in itself. Staying calm and composed in every situation is a crucial aspect of a customer service job. Customers might ask the same question over and over again, or yell at you, whatever the situation, you need to be patient solve assist the customer.
Let's look at this example to help you highlight this skill effectively:
"Highly patient and result-oriented, to resolve even the queries pending for days and weeks."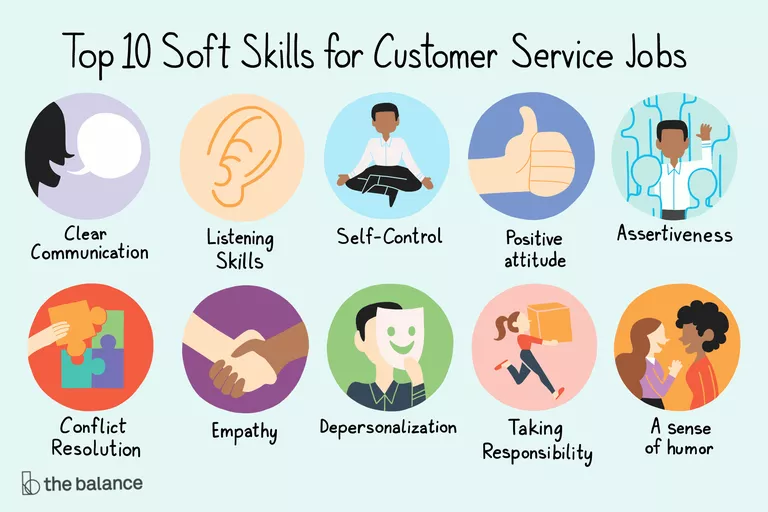 Intrapersonal Skills
Intrapersonal skills are your internal qualities and behaviours that guide you to manage emotions, analyze new information, etc. It represents your emotional intelligence, self-discipline, resilience, etc.
Most customer services require interaction with customers and intrapersonal lets you build valuable interaction with your customers. When applying for customer support jobs, your resume needs to reflect strong interpersonal skills.
Here is an example of using this skill effectively:
"Received multiple feedbacks from customers mentioning my services as "understanding" and "helpful nature."
Multi-Tasking
A customer support representative is often busy and has to multitask on regular basis. Getting customer info or making cases for customer while on call requires multitasking, thus it's a must-have skill in this field. Simply mentioning multitasking won't be effective. You need to be impactful.
You can display your multitasking skill as:
"Expert in handling multiple customer queries while recording the case details side by side and proposing a resolution to each query."
Time Management
It's well known that the customer service job is very demanding and requires actively handling significant incoming issues within a short time. However, it depends on the customers too. Some are really nice while some are impatient and busy.
How to amplify time management skills In your skill? Look at the following example:
"Manage 60+ calls per day, with responsibilities like signing up new customers, product information, resolving technical issues, and solving new purchase issues."
Empathy
Empathy is a skill that helps to relate to the suffering of anyone as it happened to yourself.
Many times, customers are tired and angry due to inconveniences caused to them. Your first step is to calm them down and listen to them. They need to feel assured of the resolution.
Being empathetic is very crucial as a customer support person. It helps you connect with the customer and gives them assurance that you understand their concern.
This skill can be written in your resume like this:
Appreciated by customers for being "polite", empathetic", "friendly."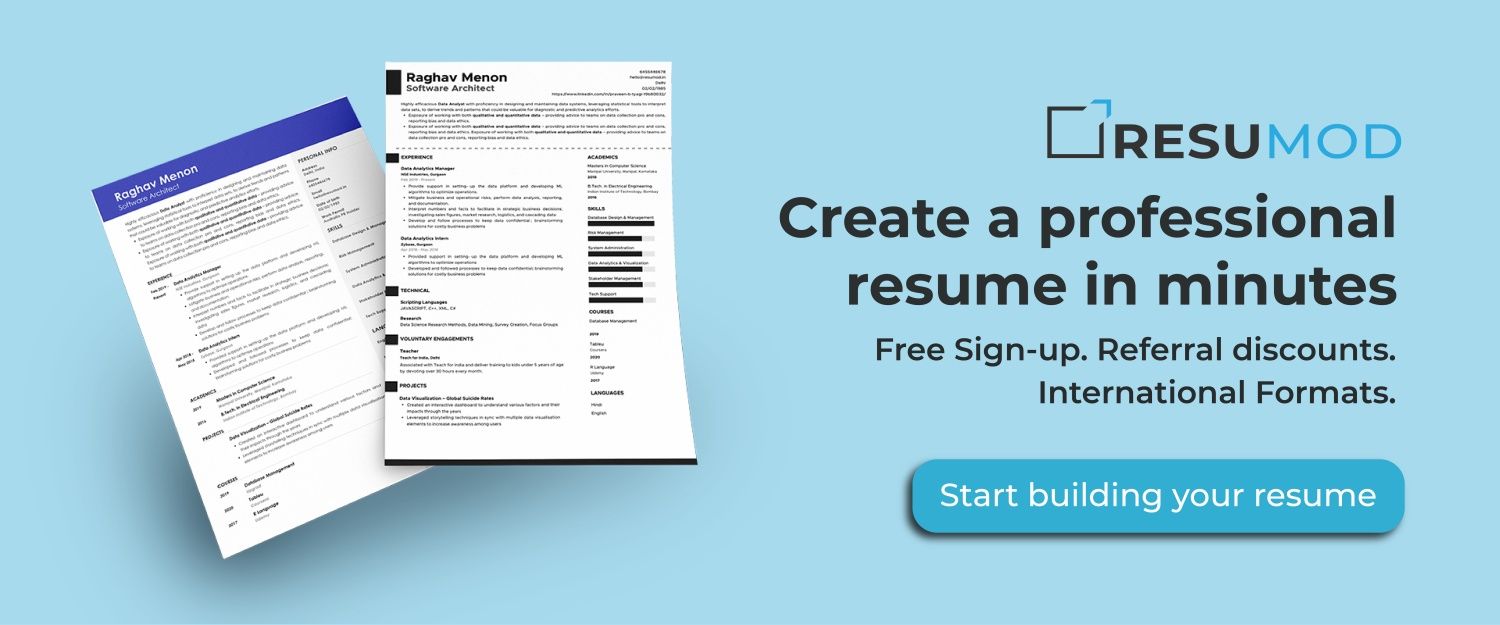 Adaptability
As a business evolves, you need to be adaptive to new processes, new services and software used in your company.
In fact, if you are applying for a managerial post in this carrier, adaptability could be among the most essential skill for you. Being a customer services manager, you might be needing to describe your team about the changes. Thus, you need to be adaptive to learning them first.
Highlight your quick adapting skills like the following example:
"Learned and received certification for new Salesforce product within a week."
Team Player
No matter where you work, customer services work as a team. You need to be a great team player to achieve targets collectively. You need to interact with your team in order to provide the best assistance to customers with unique queries and issues.
You can showcase your team player quality like this:
"Worked with a team of 8 mems, effectively handling technical issues with the antivirus."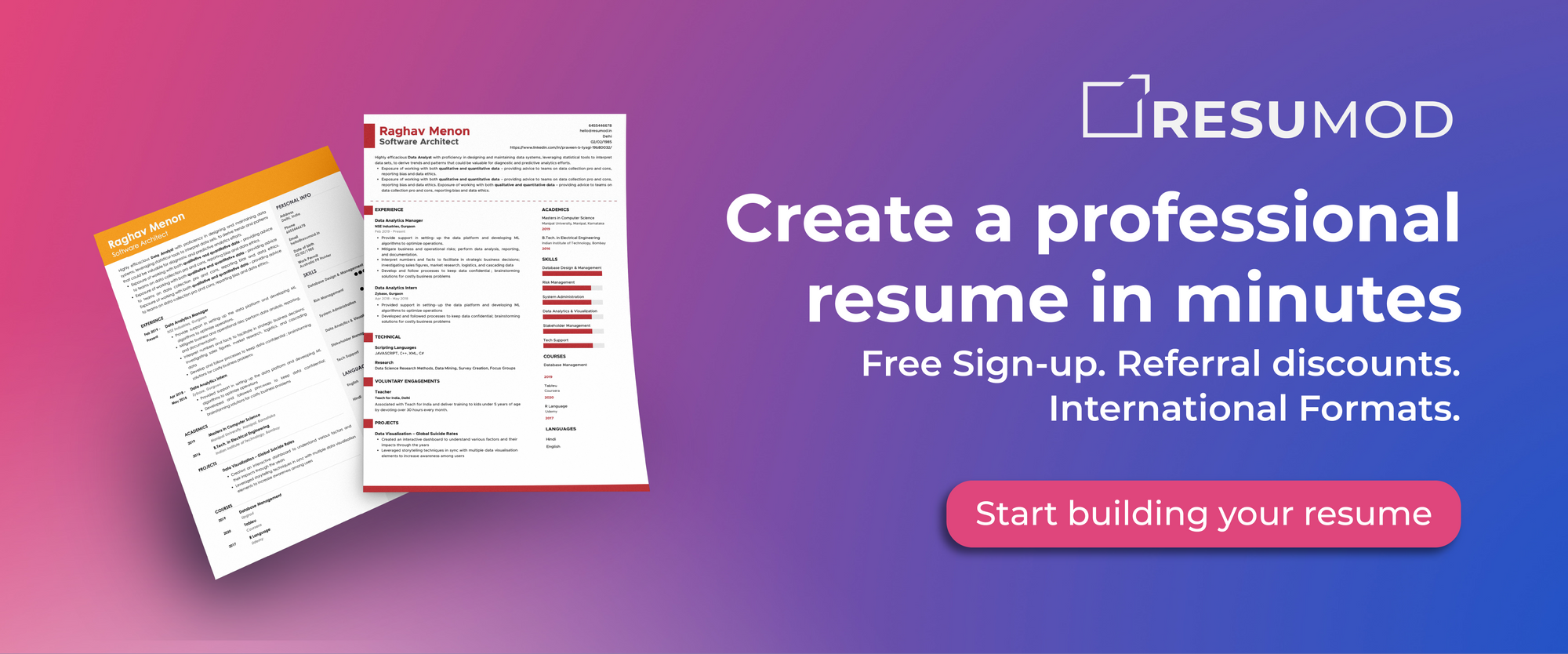 Good Listening
One of the most important of this career is to calmly listen to the queries of the customers. Good listening skill helps you better understand the query of the customer in order to provide the right assistance. Recruiters look for candidates who are good listeners with good memory processing.
How can you represent listening skills in an impactful manner? Try this example:
"Active listener and problem solver, getting 98% positive ratings on profile."
Self Control
Customer services job is a public interaction-based work. You meet all types of people. Oftentimes, you might need to handle angry abusive customers who just don't want to listen but yell at you. Thus, in these scenarios, you need to have self-control and not lose your mind whatever the scenario pops out.
It's not just for the job but also for your own peace of mind to not take things personally. You don't need to mention "Self-control" in your resume specifically.
Customer Service Resumes on Resumod
Resume of Customer Sales Representative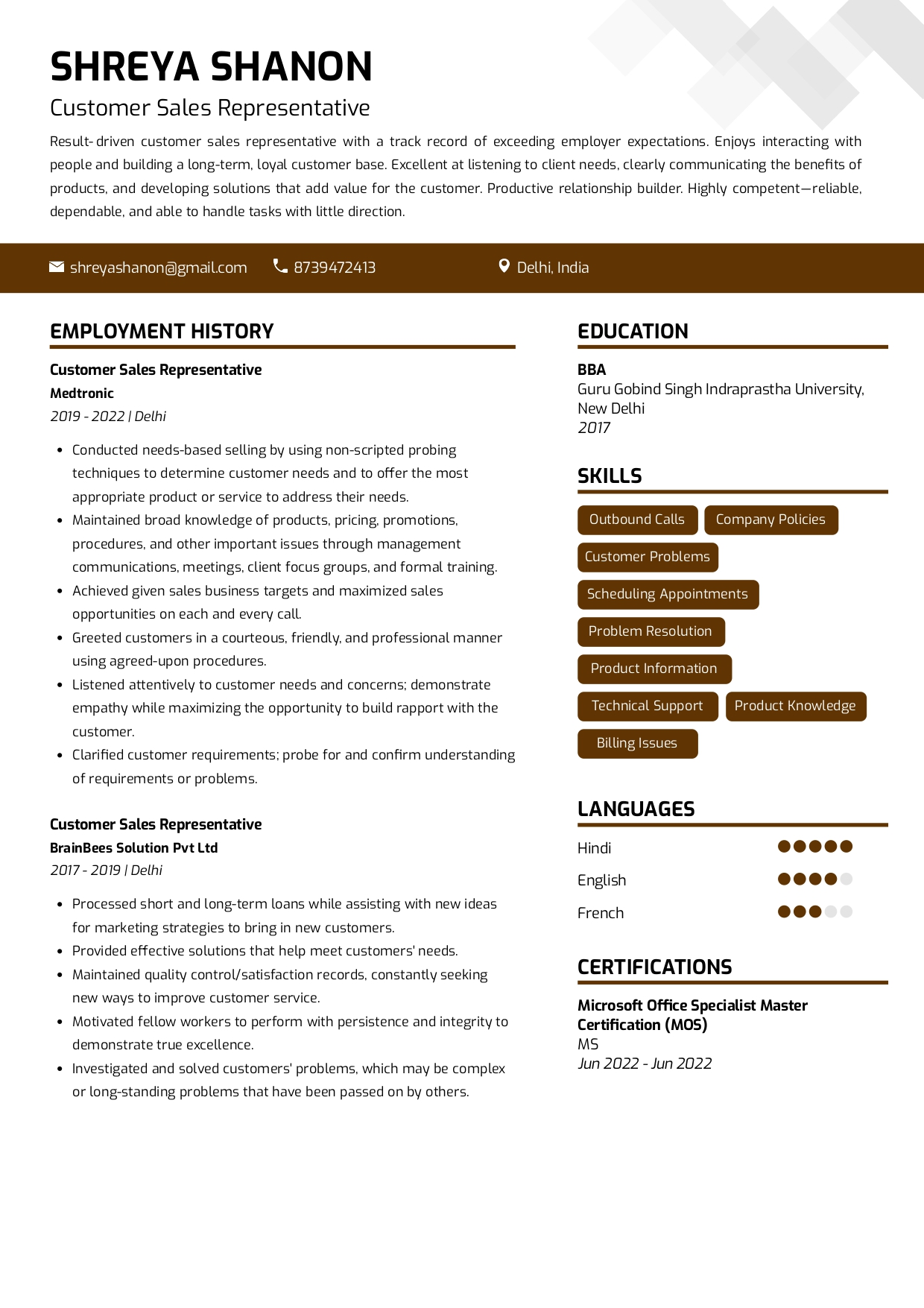 Check the full resume of Customer Sales Representative in text format here
Resume of Customer Service Manager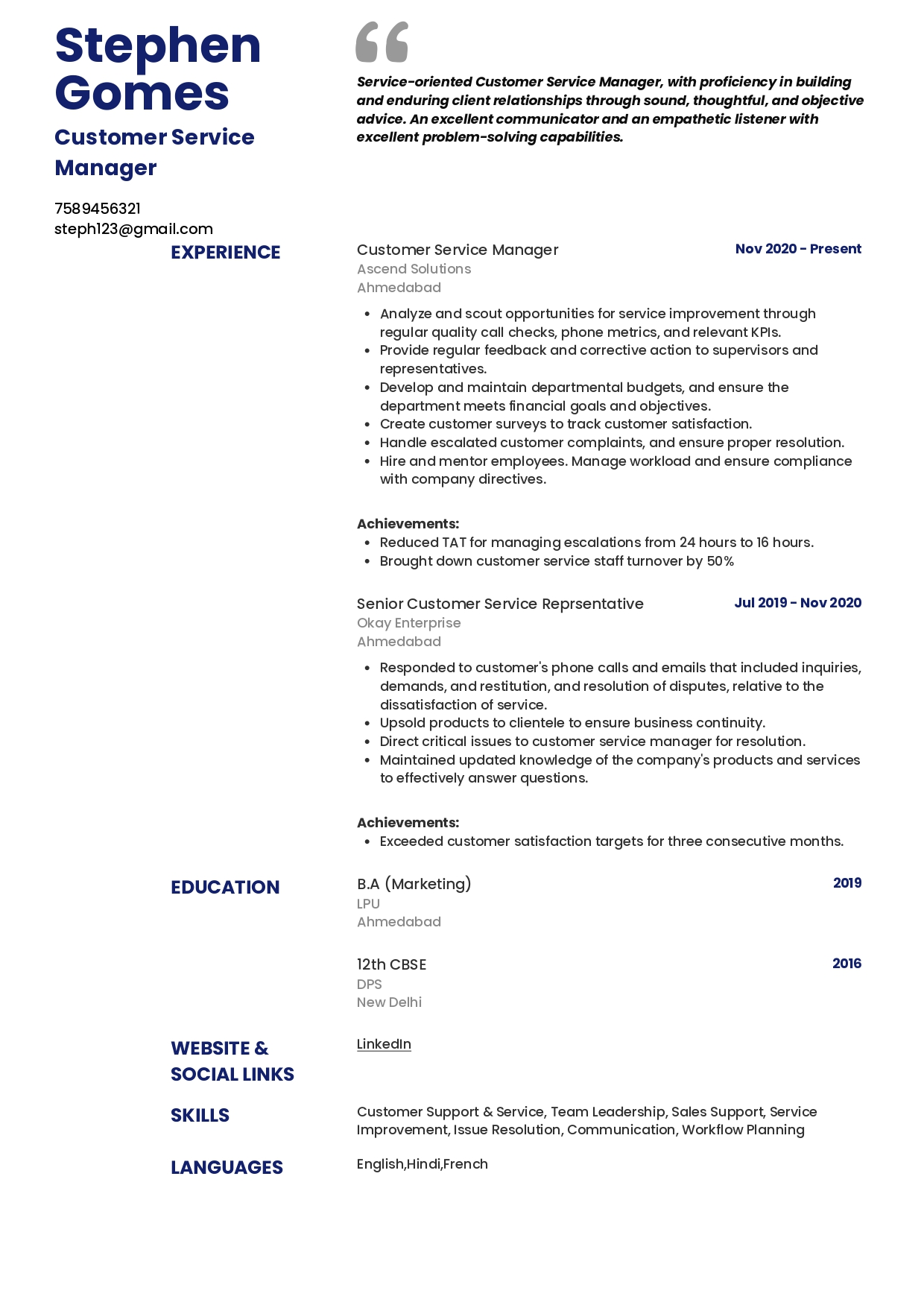 Check the full resume of Customer Service Manager in text format here
Resume of Telemarketer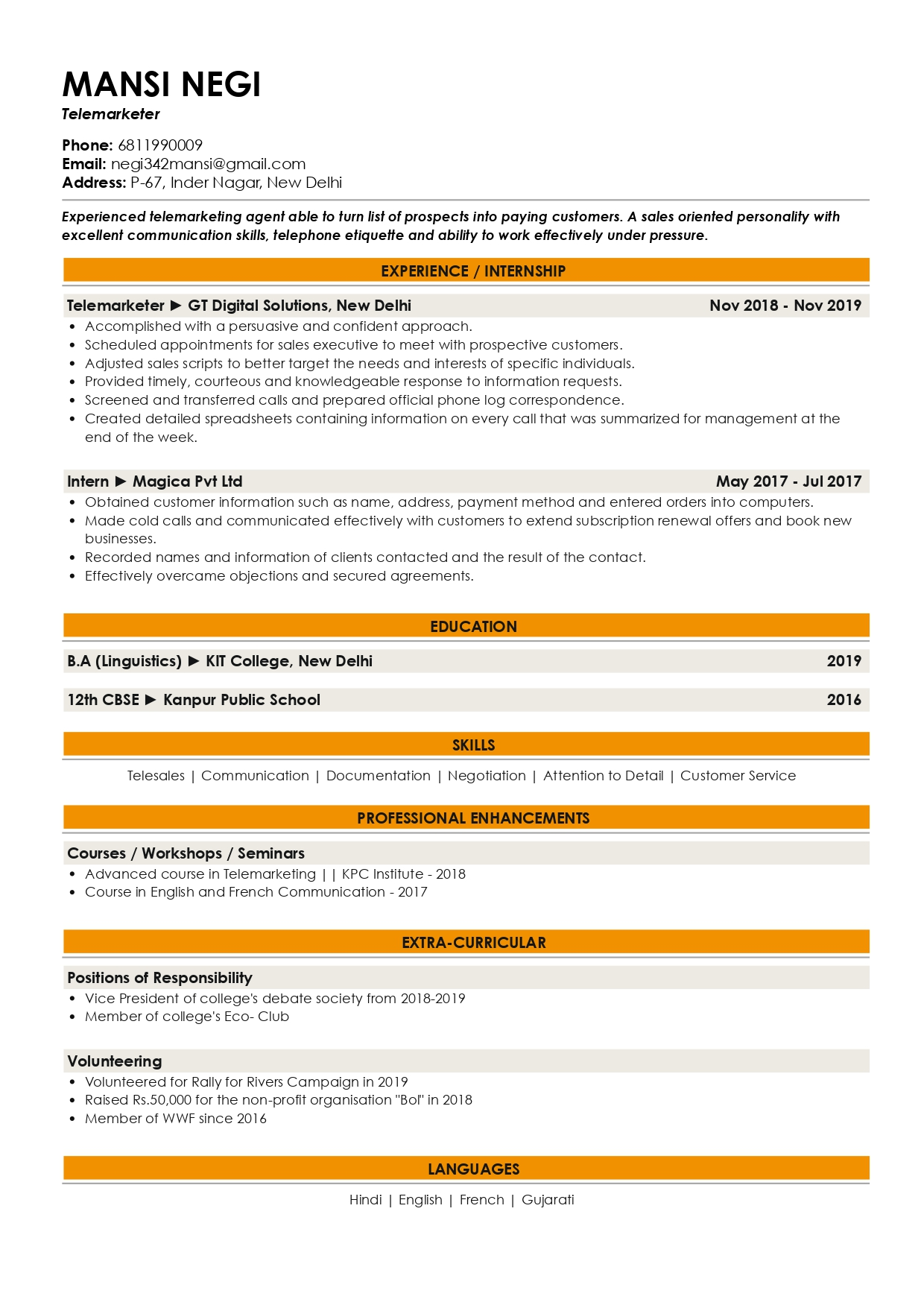 Check full resume of Telemarketer in text format here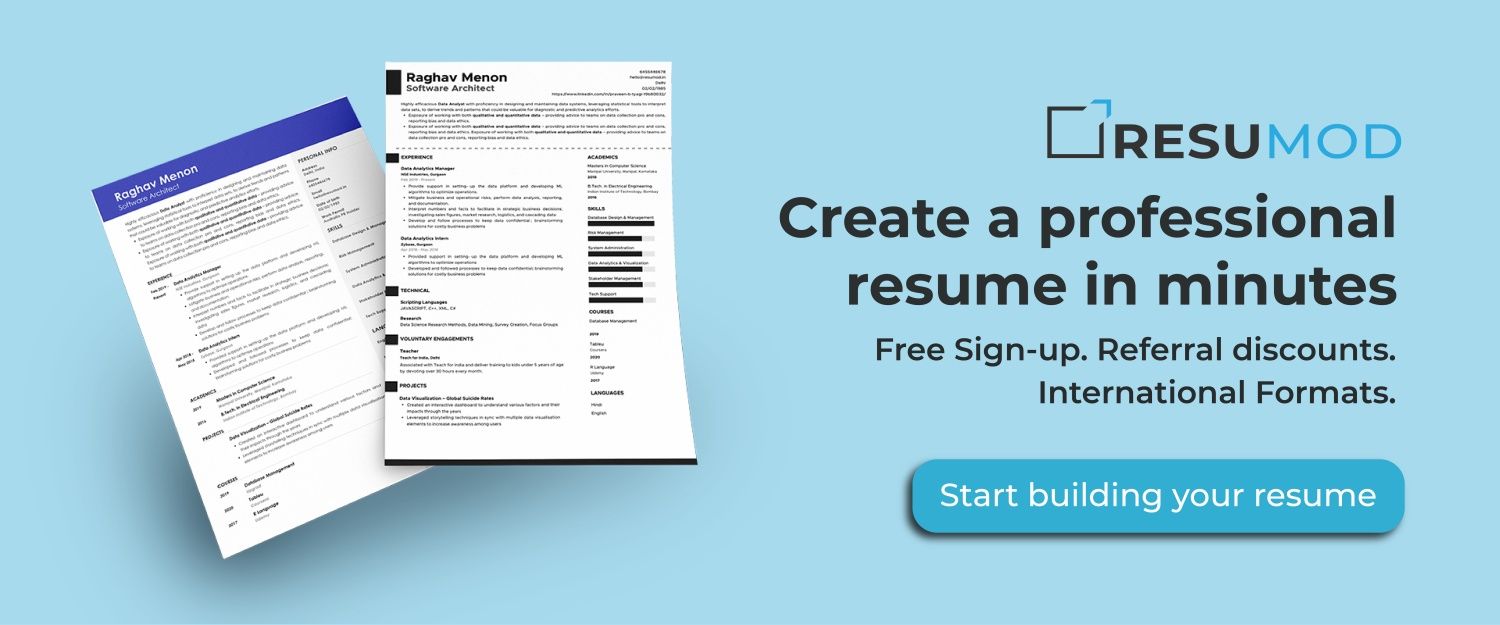 Resume of Store Executive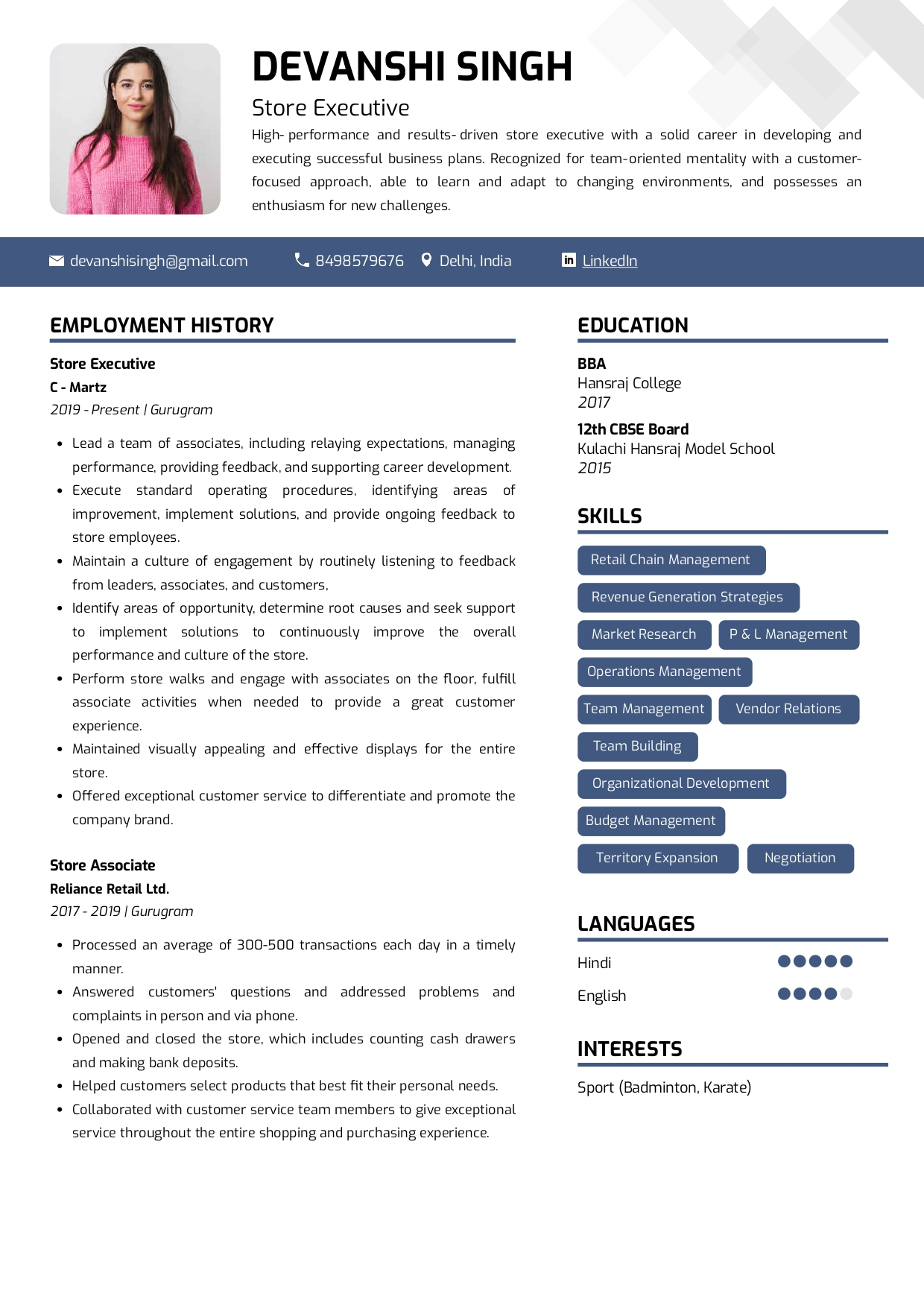 Check full Resume of Store Executive in text format here
Resume of Customer Service Executive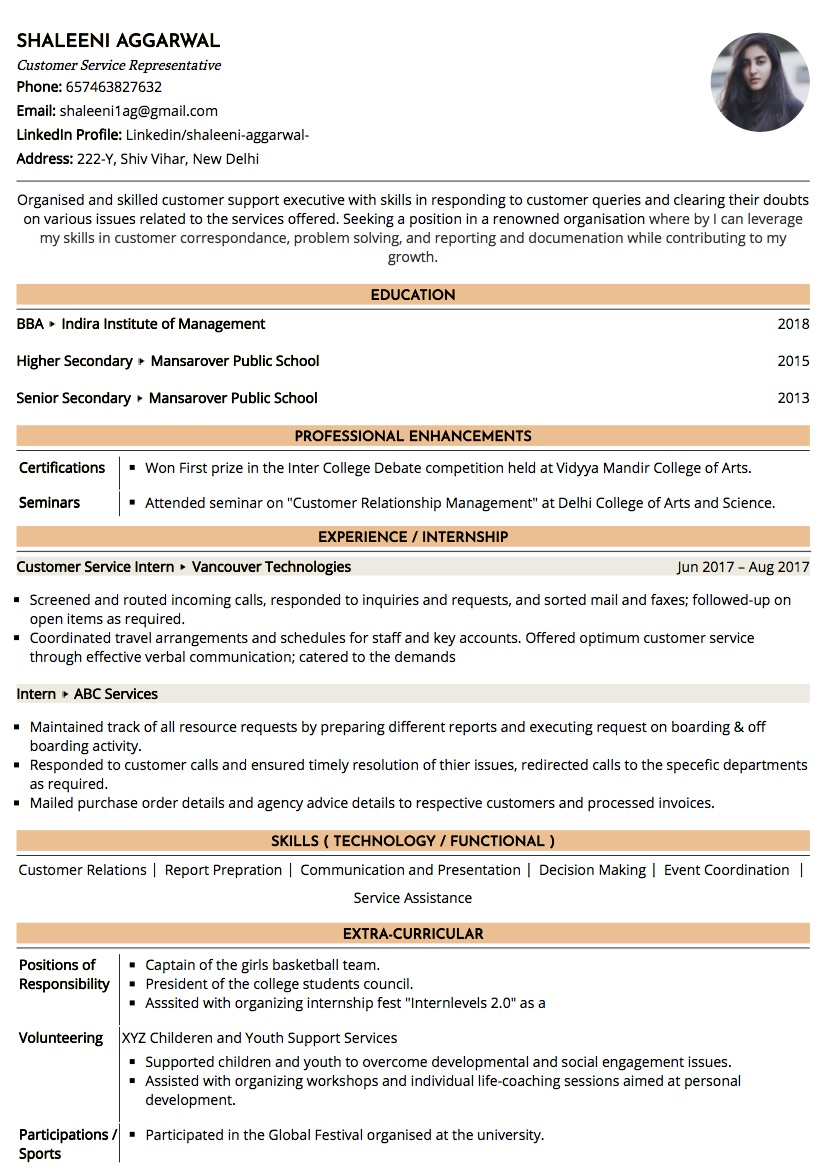 Check full resume of Customer Service Executive in text format here
If you are a customer service professional and need a resume enhancement, create your resume on Resumod.co.