How to Write a Software Engineering Resume [10 Examples]
In the last 5 years, a large part of the workforce has entered software development. Therefore, a well-planned resume and some pre-job research are steps that'll help you land a job faster.
Engineering as a discipline has been present on the planet for centuries. But it was in 1948 when the software first came into existence. Even though software development could not keep up with hardware development, by the 1960s software engineering gained maximum traction because of its help in the mega problem-solving process. Which is the coming of the World Wide Web, and programming languages like C++, and software engineering gathered much fame.
The Present Times
During the pandemic,  software engineers were among a few people who did not face a lot of job-related issues. Since everything got shifted to digital platforms, software engineers started working from home in the same manner they were working earlier.
The annual turnover of software engineering in totality is more than 456.1 billion dollars, according to Statistia. Software development in itself is a job with diversity.  From gaming to hospitality, from supply chain management to fashion, web development is always required.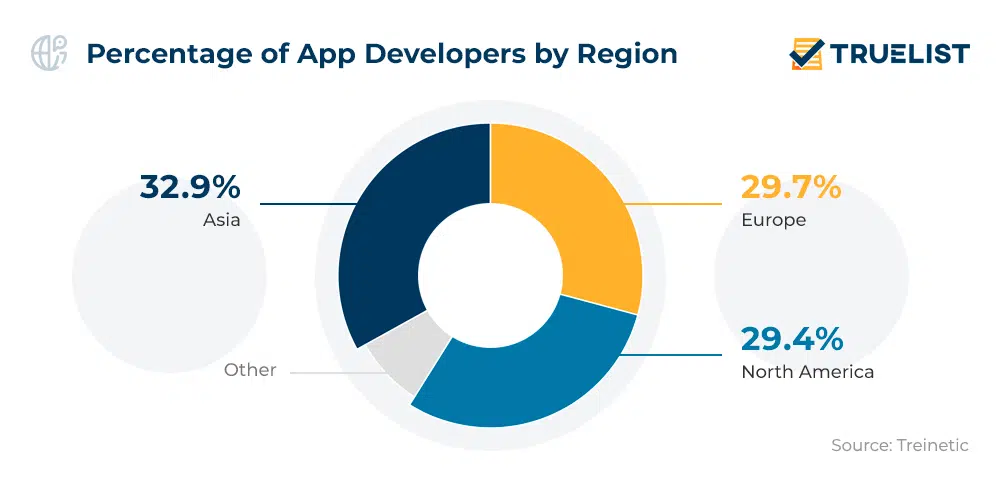 Software engineering is a lucrative option because it provides a very good paycheck. A Software engineer's job is to understand computer and computing systems and become an everyday problem solver if something happens to the system. If you are trying to venture into the field of software engineering can come there via two methods. One way is by having a basic knowledge of computers by a bachelor's degree in computers or you can get into software development after learning programming language and coding.
Usually, software engineers go for MBA to secure the management role of the organisation to further provide a boost to their income.  Because of this field is very sort after, in some last 4 to 5 years, many youngsters have gotten attracted to the field. This has made the competition very high and your chances of getting a job very low. A well-planned resume and some pre-job research can assist your job hunting.

This article will help you in:
Organising & Formatting your Software Engineering Resume
While building your resume, you need to keep in mind that as a software engineer you are equipped well enough to attain a good-paying job. If your resume done not convey your skills and responsibilities clearly, you lose the chance.
Here are a few things to keep in mind while organising your software engineering resume :
Remove irrelevant information to make your resume crisper.
Let go of unnecessary space in your resume. Replace it with relevant data like technologies, courses, or your community contributions
Remove fancy elements then don't add up to your skills.
Not extending your resume more than a page, if you are a beginner in your career.

Upon seeing too many samples of different resumes on the internet, you might get lured to try them all in your personal resume. But it is better to choose one structure and stick to it. Choose a structure which is not complex to comprehend.
Research very well to get appropriate data
Highlight your core skills and focus on them.
Prepare a strong resume headline and categorically drop your skills in different sections.
Take help from websites like Resumod which have an entire framework on how to make and enhance resumes. You can also check the skill sets and vocabulary required in your resume from Resumod.

Creating a Header for a Software Engineering Resume
A recruiter has to go through many resumes at a time and therefore appropriate and accurate headers are very important.
Enlist objective information that can be attached to your resume to make your resume legitimate. Following are the things that you should always add to a resume:
Full name
Professional title
Resume Summary or Objective
Location
Phone number
Email address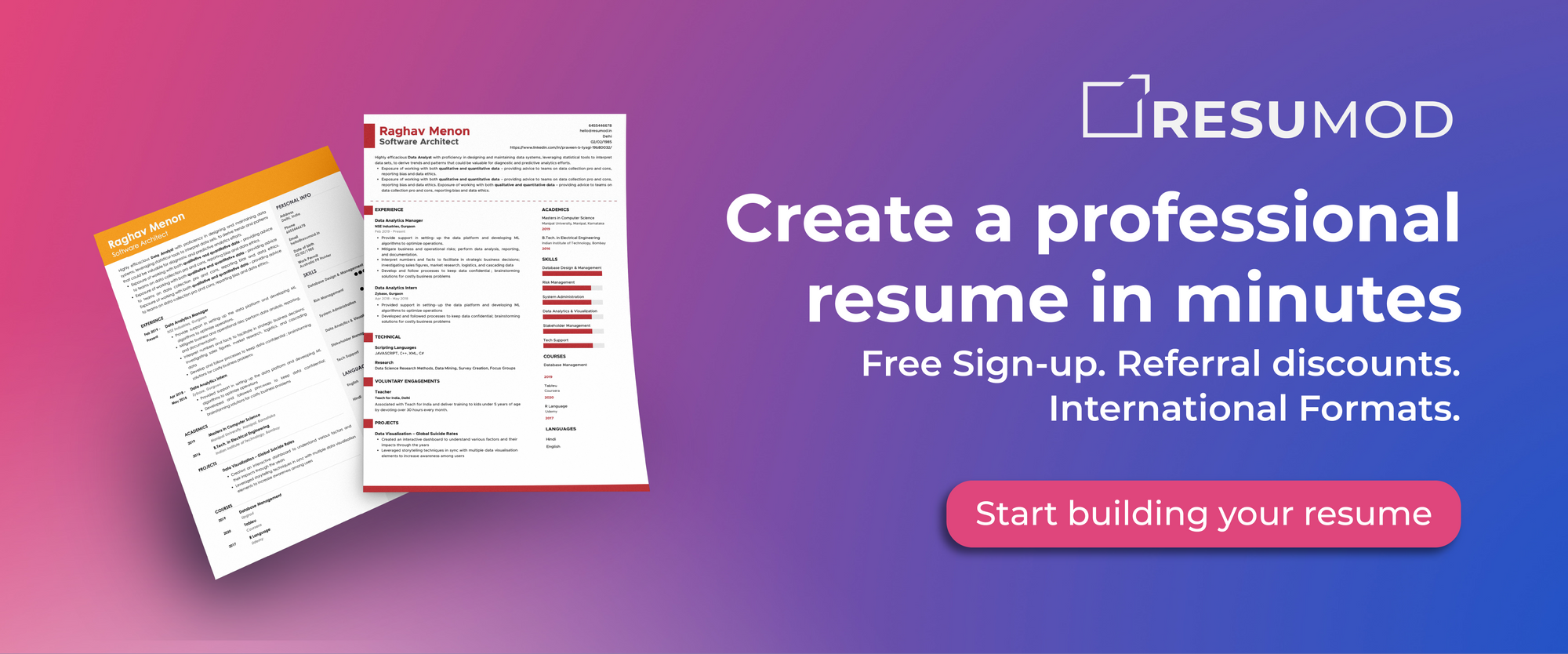 Writing Work Experience Section for a Software Engineering Resume
Software engineers struggle the most with it - either the information is too technical to articulate in simple terms or you have so many projects.
We get it, and we have found an easy approach to it. And guess what, this approach is universal and can be used by anyone preparing a software engineering resume.
Here are the steps:
Start with the basic info - the name of the employer, duration and the role you were hired for
Give a brief description of your daily responsibilities. This is a broader description, do not confuse this with your project-based role
For instance, if you are a software tester - write about testing activities, the test process you used, and the teams you worked with.
Create a different section for your projects.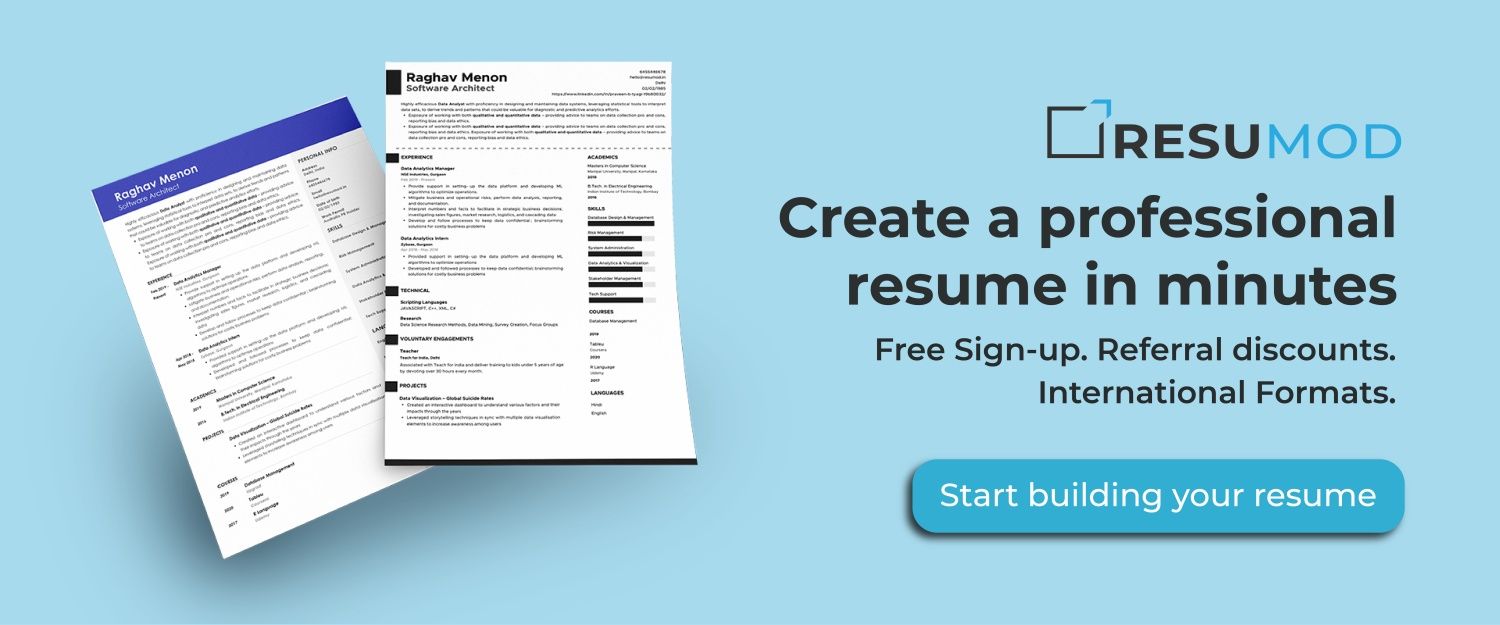 Creating a Projects Section for a Software Engineering Resume
As an IT professional, you work on given projects rather than performing a given set of responsibilities on an ongoing basis. Though you are hired for a particular role for your unique skill sets, your scope of work varies with each project.
Like an experience section, there is some basic information required for each of your projects section. These include:
Name of the project
Technologies used
Duration
Your role in the project
Name of the client
All of this is followed by a brief description of the project and your responsibilities.
Keep the responsibilities and description short and crisp
Use bullet points to make it easy to read
Writing the Skills Section for a Software Engineering Resume
There can be two types of skills that you can portray while writing your resume. Technical skills should always accompany functional skills.
A list of technical and functional skills can go on like:
Web-Based Software Engineering
Coding & Debugging
Troubleshooting & QA
Technical Documentation
Machine learning
SDLC
Agile development methodologies
Object-oriented programming
SharePoint
Workflows
C
Core Java
Python
Software Development
Linux
C++
Java Programming
Data Structures
Agile
Automated Testing
Quality Assurance
Application Development
Software Quality Testing
Database Management Systems
Network Security
Feasibility Study
Deployment
Maintenance
Listing Education in a Software Engineering Resume
It is true that your work experience is why your new employer will hire you, but you should not discount your educational skills and qualifications. For a resume of a beginner, the education section is as important as work experience because that is all you have to portray in front of recruiters.
Not only is it important to mention the amount of hard work that you put on in your mainstream education but also other supplementary certification and diploma courses that she pursued at the time.

For each of your academics, mention:
Name of the institution
Name of the course
Year of completion

For certifications, courses and licences, you can simply mention:
The credential
Name of the issuing body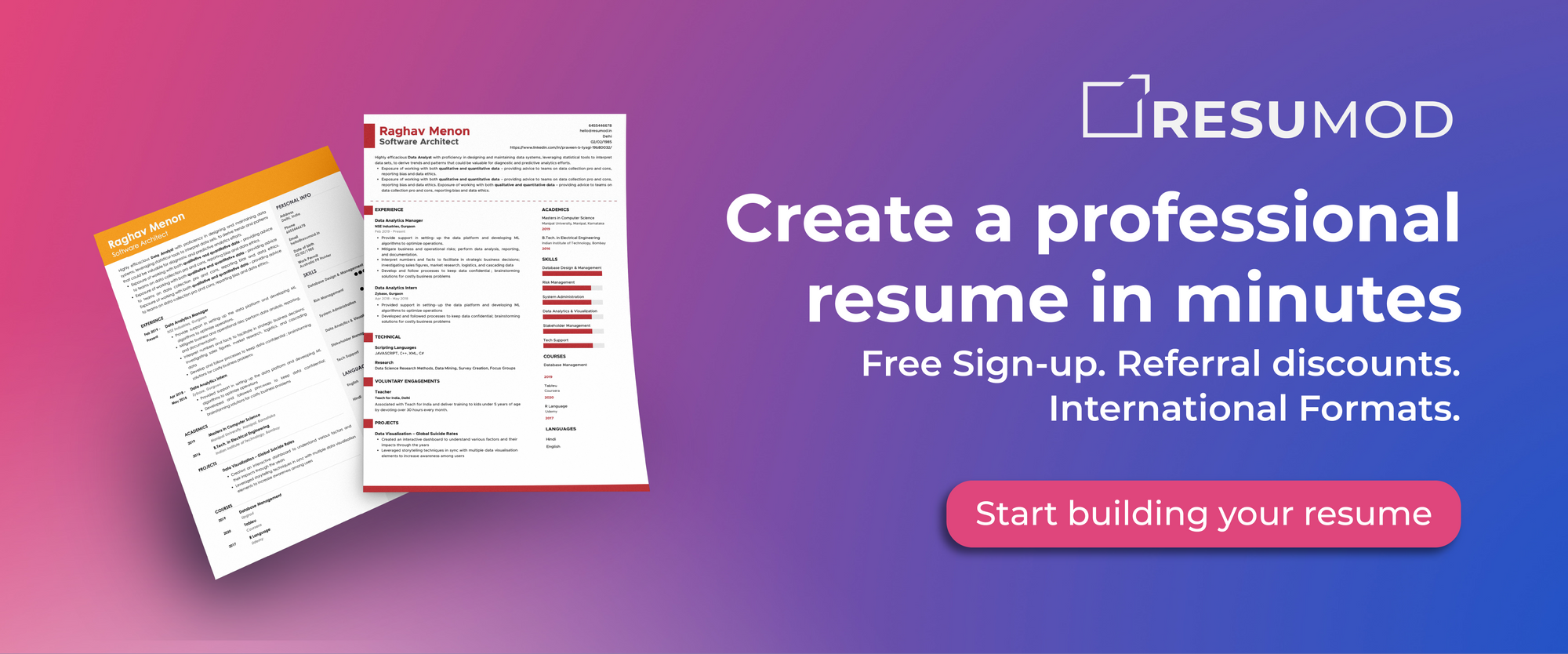 Top-rated Software Engineering Resumes on Resumod
Resume of Software Engineer
Software engineers work in retail, healthcare, R&D, technology, and a variety of other fields. They design, create, and install software from the bottom up, allowing businesses to stay ahead of the ever-changing digital landscape. They design, build, and test software applications for computers using engineering, mathematics, and computer science principles and methodologies..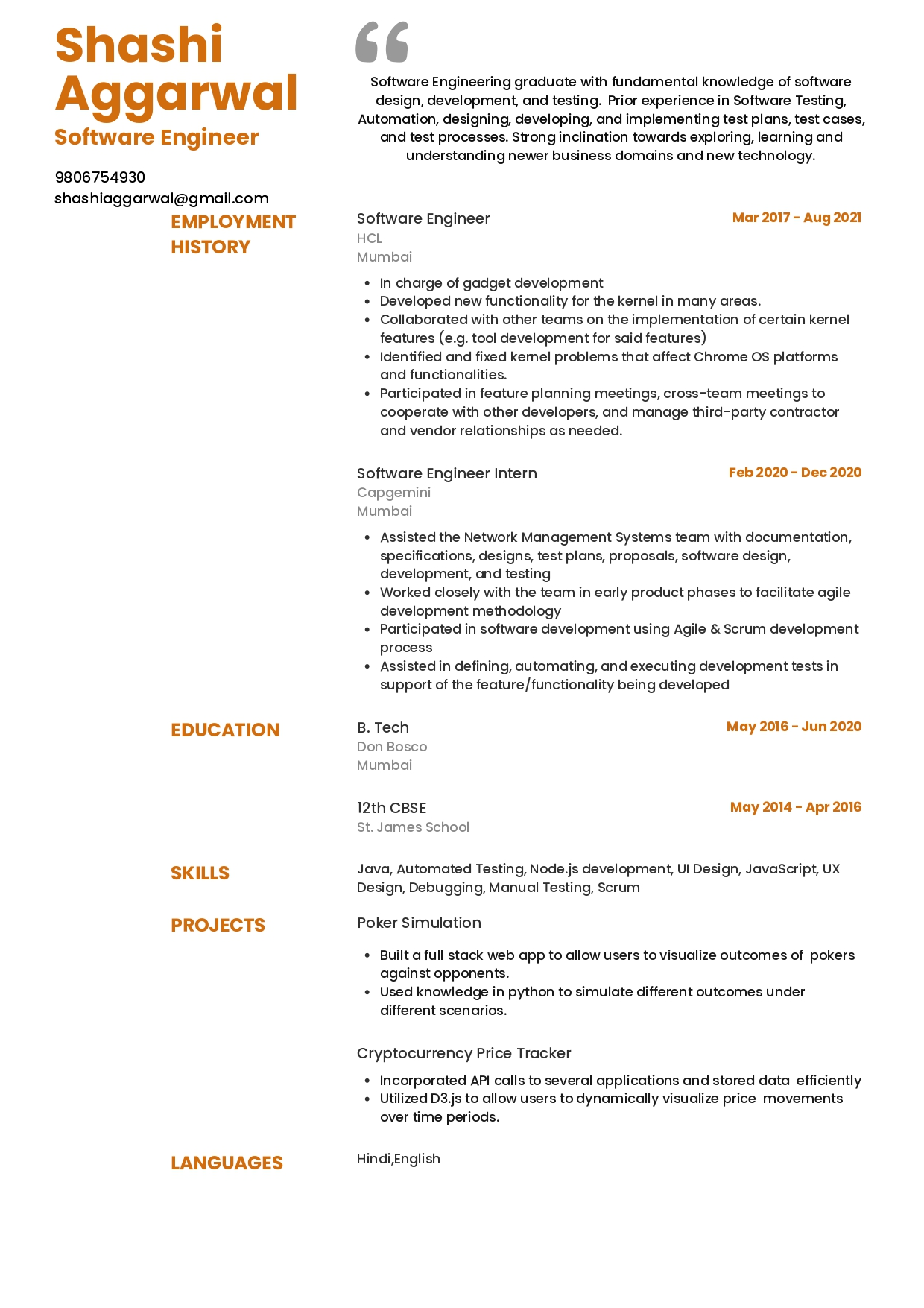 Check the full resume of a Software Engineer in text format here

Resume of Tableau Developer
Tableau developers improve processes by developing computer systems and data visualisation solutions. They build dashboard reports, work with other developers, and participate in feedback sessions in order to enhance systems.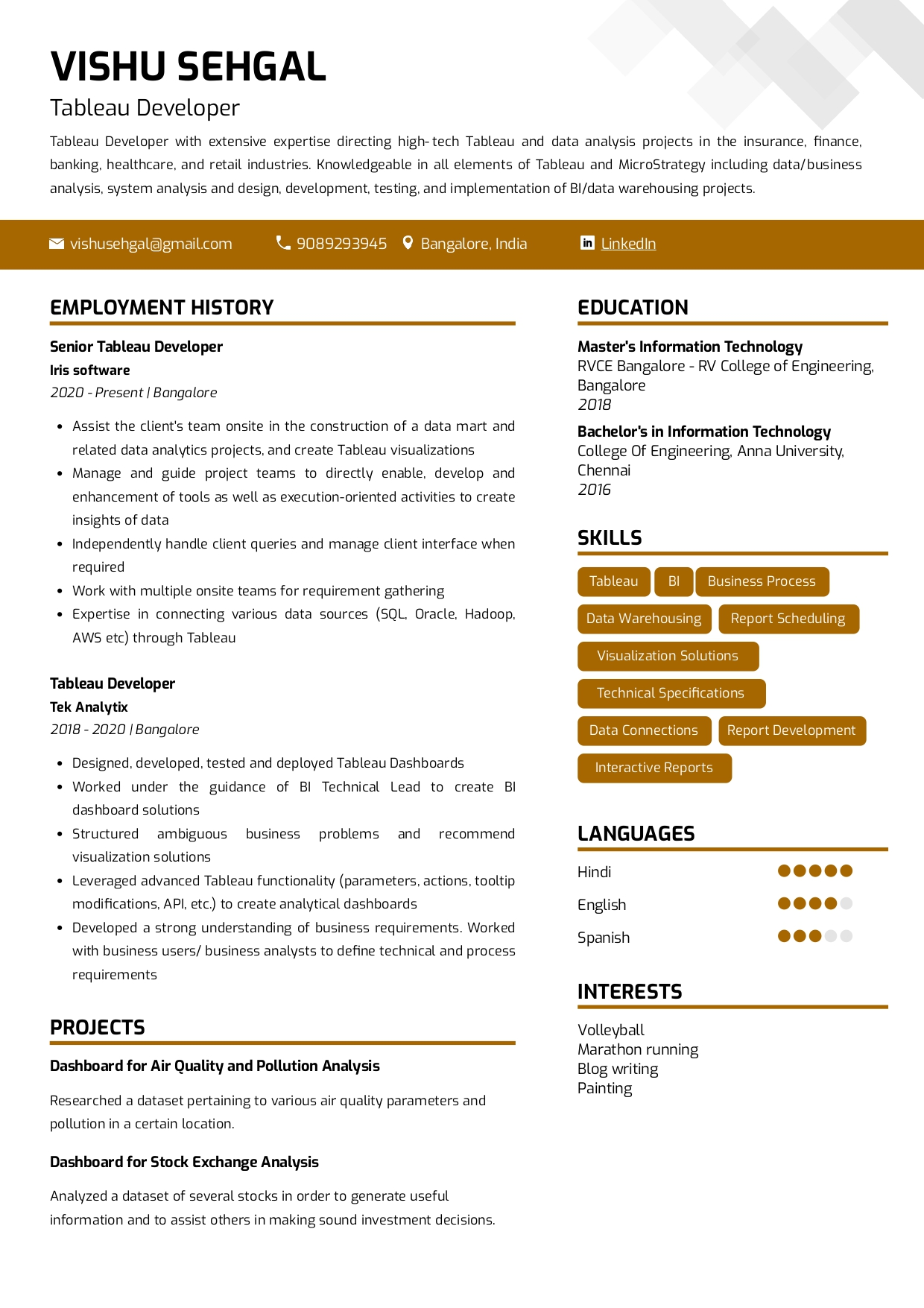 Check the full resume of Tableau Developer in text format here
Resume of Software Developer
Software Developers contribute to the development and innovation of company software and systems.  They aim to make software design and execution more efficient and are responsible for providing a smooth software experience for clients, from detailed computer coding to inventive design.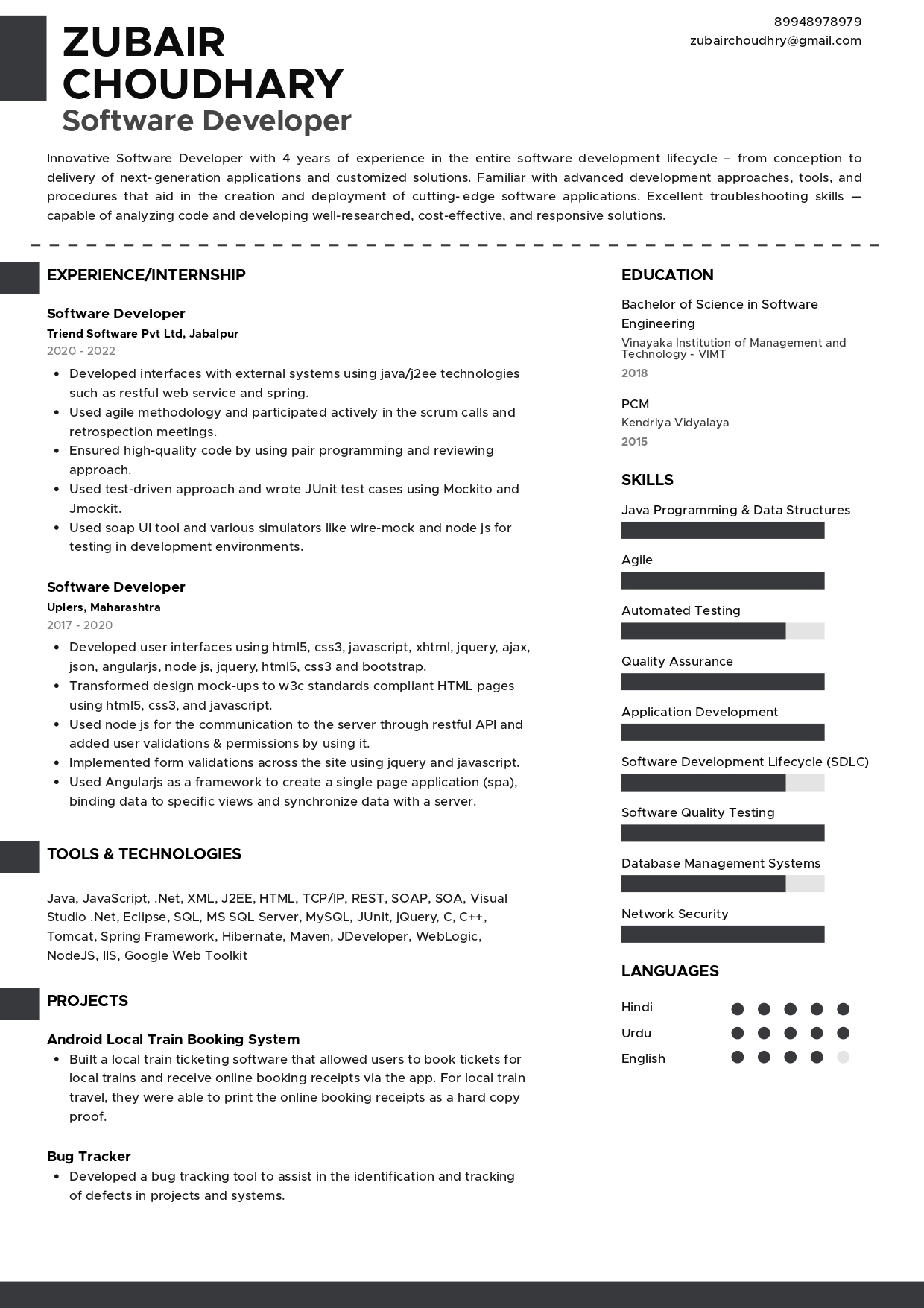 Check the full resume of Software Developer in text format here
Resume of Software Testing Professional
Software testers also known as quality assurance (QA) testers or software test engineers run manual and automated tests to ensure that the software is fit for its purpose. They fix flaws and bugs with a product before releasing it to users. They create test scenarios for software usability, conduct tests, and report to the production team on the effectiveness and errors.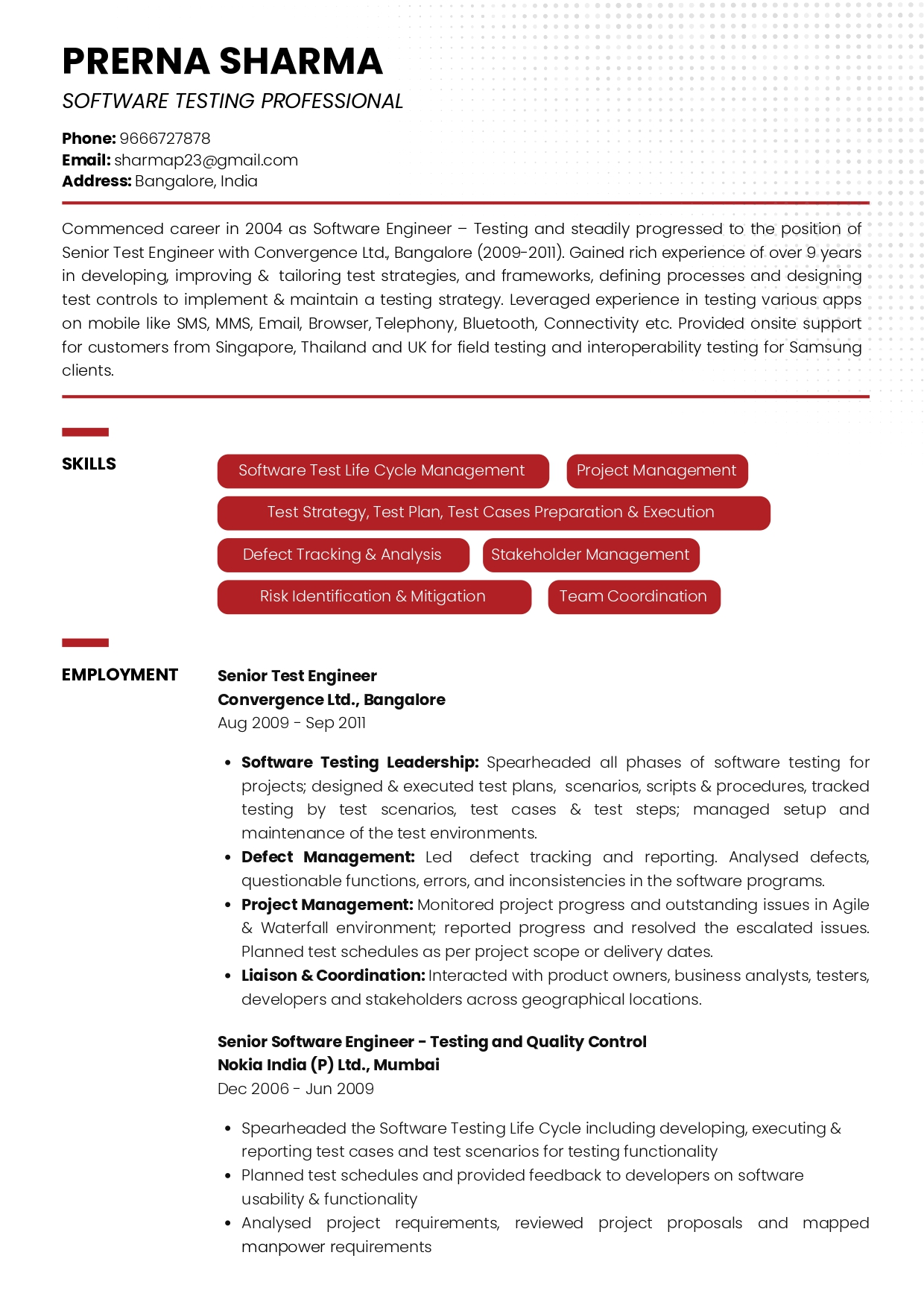 Check the full resume of Software Testing Professional in text format here
Resume of .Net Developer
.NET developers use Microsoft's. NET framework to create attractive, well-functioning software. The responsibilities of a NET developer include designing and developing programmes, generating codes and building a secure database, implementing regulations, and providing ongoing support and maintenance.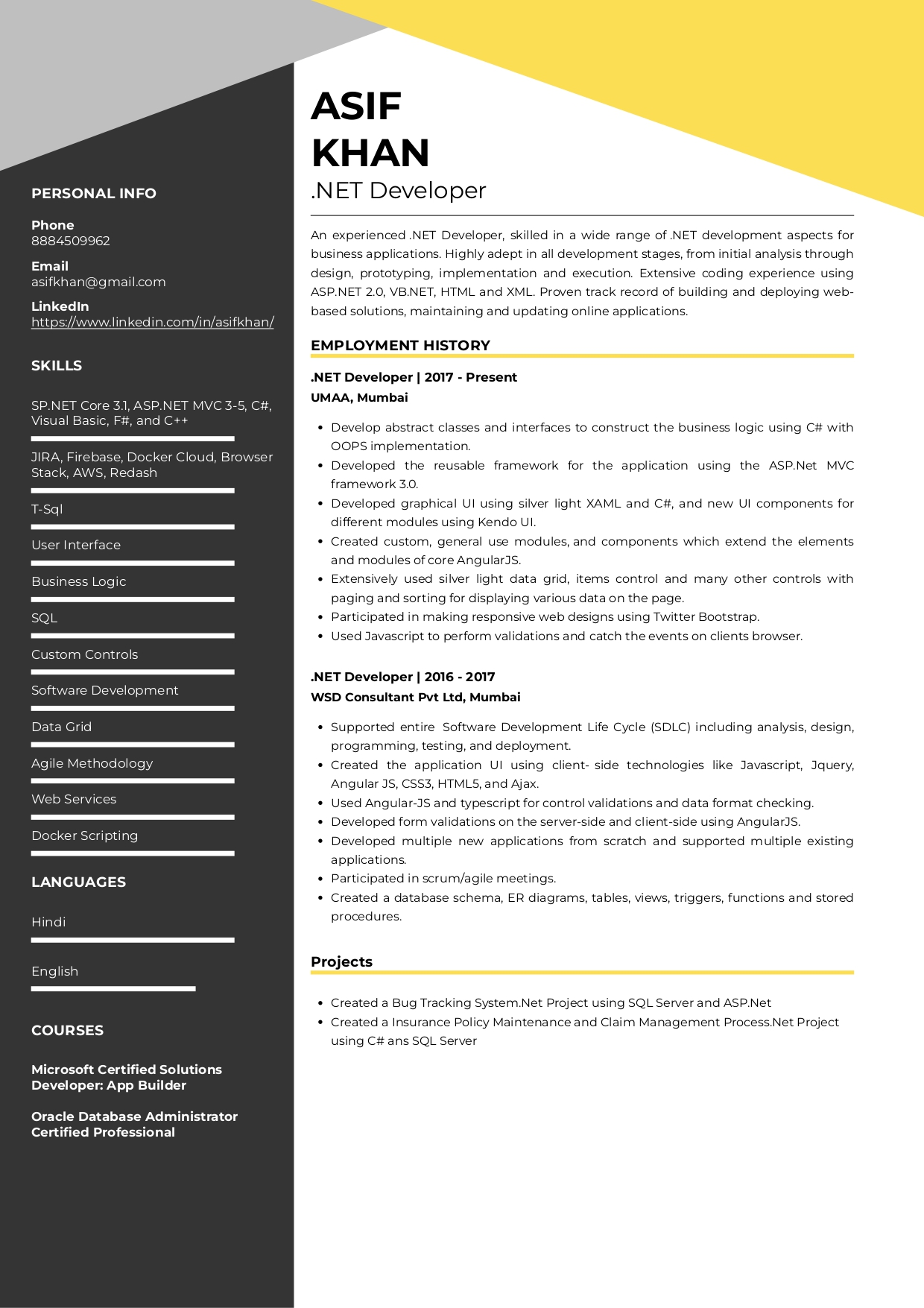 Check the full resume of .NET Developer in text format here
Resume of Computer Programmer
Computer programmers, also known as software engineers or systems programmers, are in charge of designing and developing software, integrating systems and software, training end-users, analysing algorithms, modifying source code, writing system instructions, debugging, and maintaining operating systems.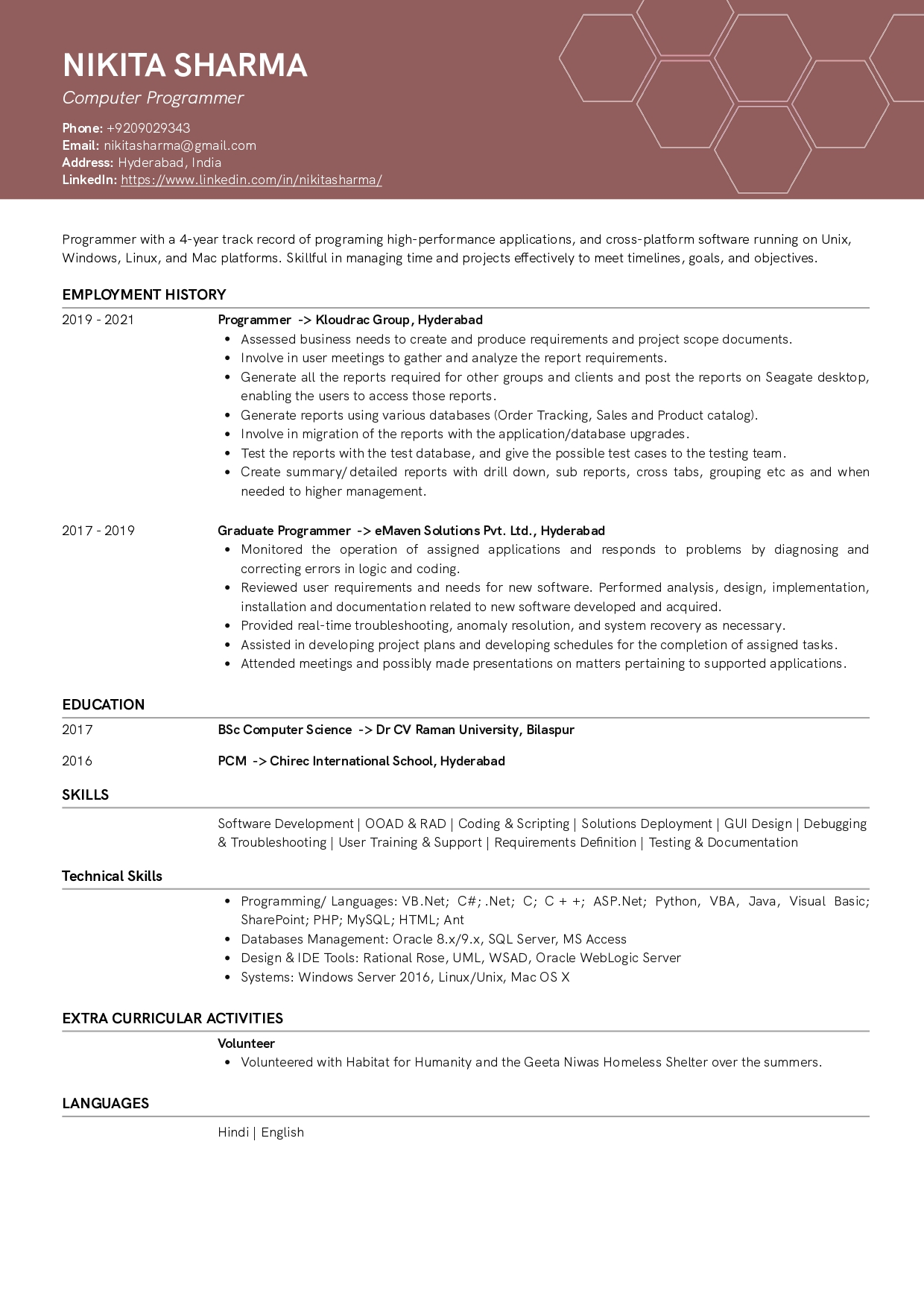 Check the full resume of Computer Programmer in text format here

Resume of Salesforce Developer
Salesforce application developers create, code, and deploy Salesforce apps. Salesforce is a robust CRM platform that lets companies manage all of their sales, marketing, and communication activities in one place. Salesforce developers are in charge of creating new Salesforce apps that satisfy the company's goals and are scalable.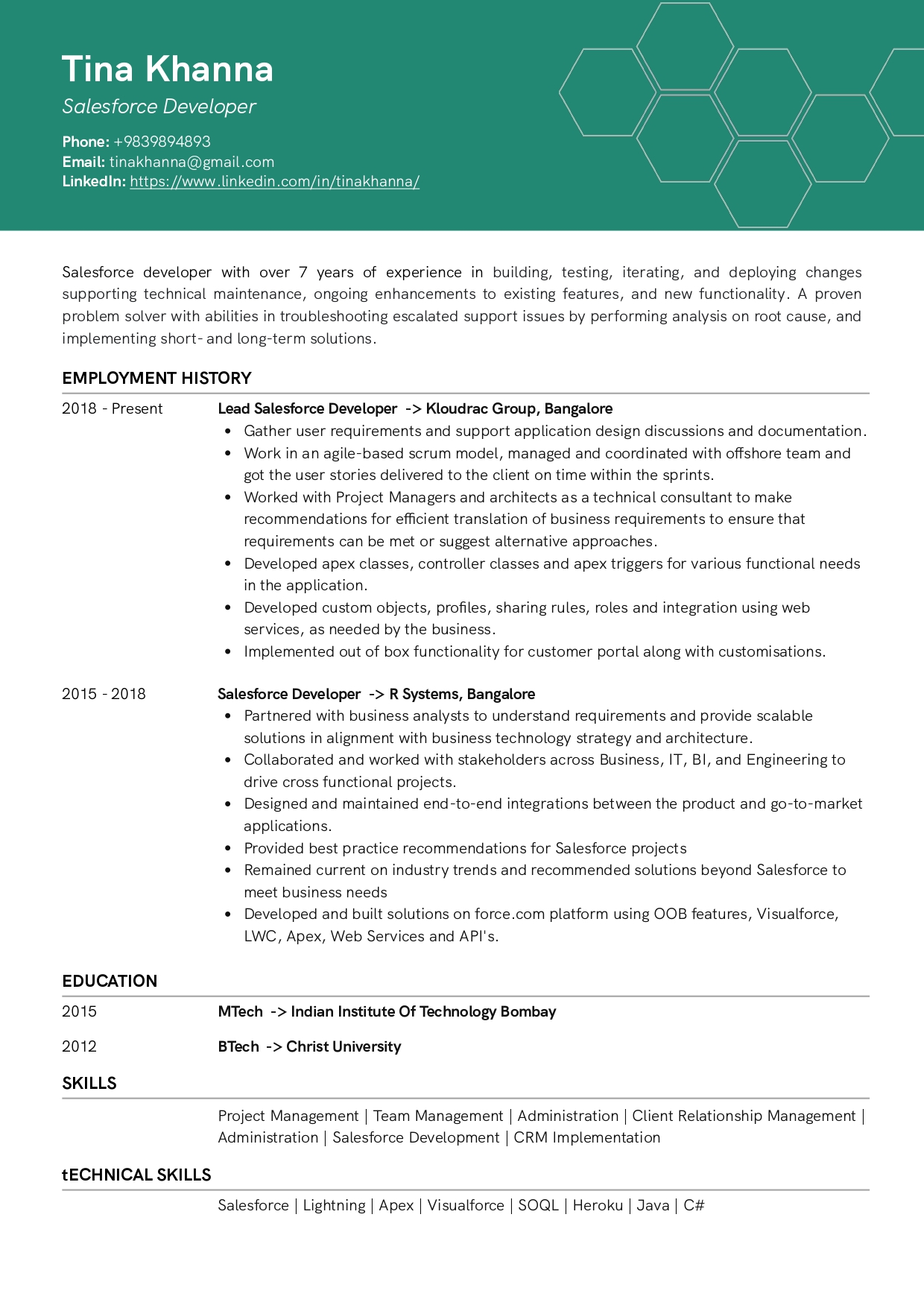 Check the full resume of Salesforce Developer Developer in text format here  
Resume of Product Manager-Software
Software product managers head and manage the development and deployment of software product management. They are responsible for software products' specialisation, goals, structure, and expectations. They create products from pre-existing ideas as well as assist in the development of new ideas based on their interactions with customers, prospects, and industry knowledge.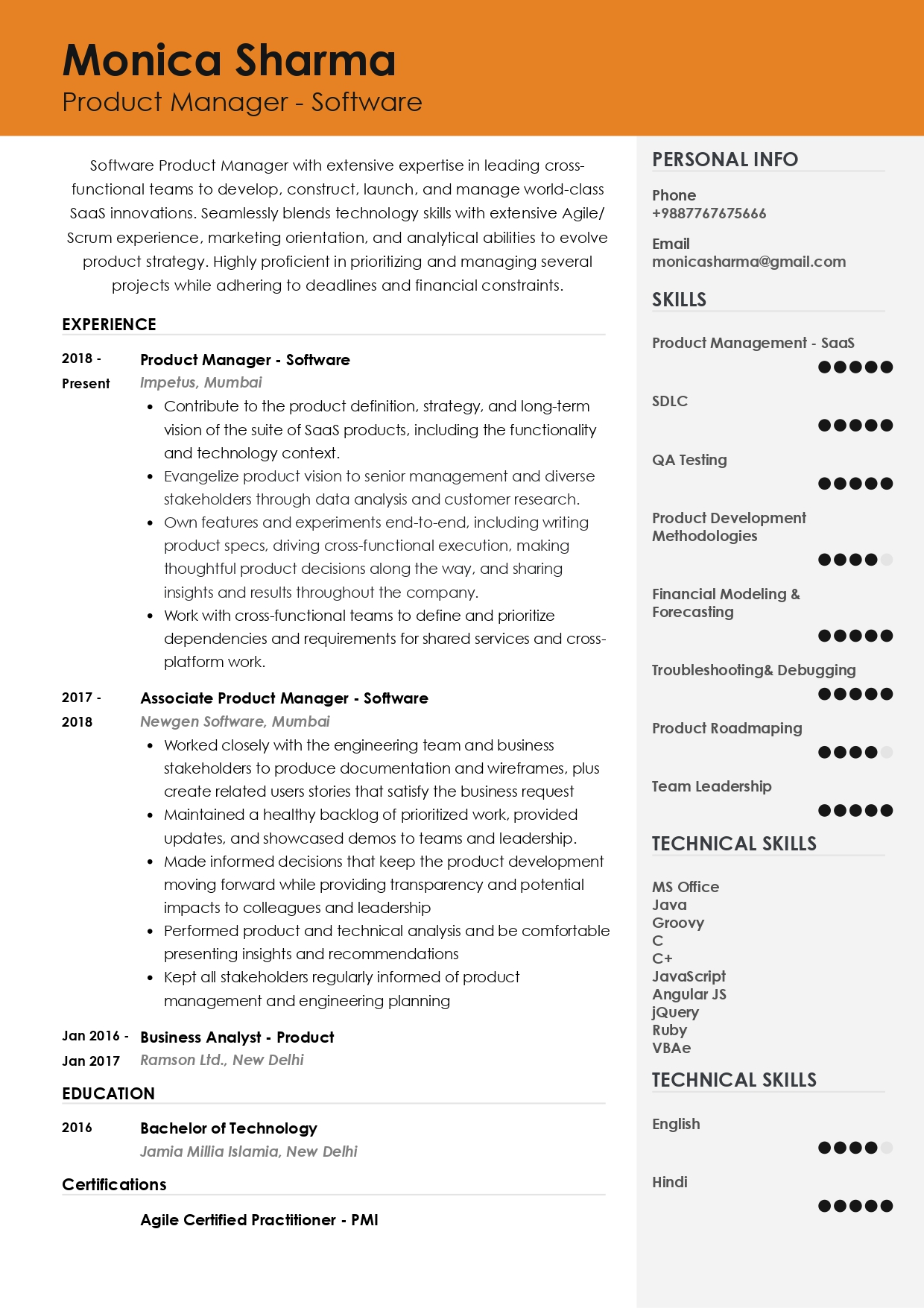 Check the full resume of Product Manager-Software in text format here  
Resume of Computer Science Engineer
Computer Science engineers oversee and design a company's computer hardware and software systems. These highly competent professionals are known as programmers and may specialise in either hardware or software. Their responsibilities include creating new equipment, updating hardware, and developing software systems.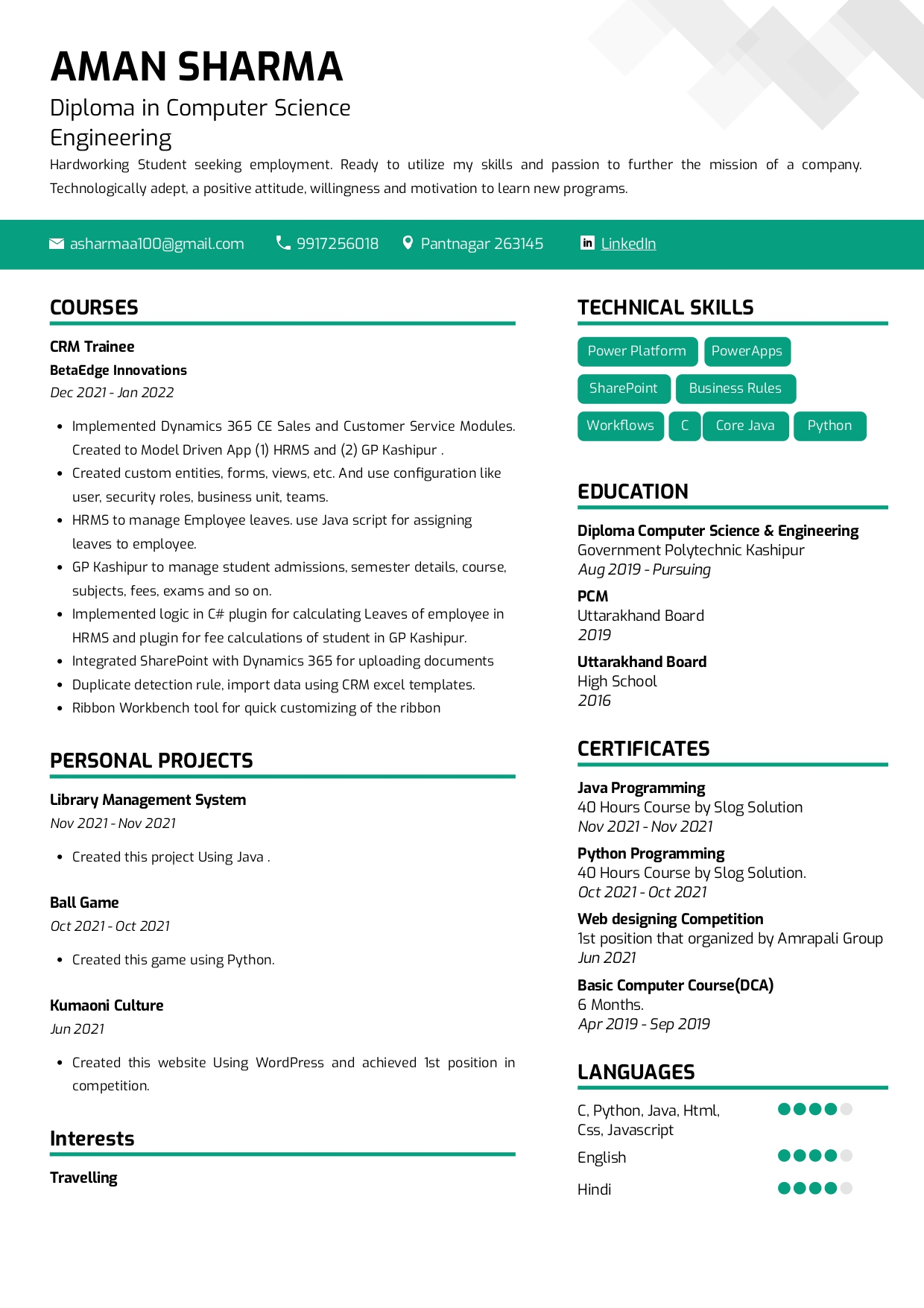 Check the full resume of Computer Science Engineer in text format here  
Resume of Computer Cloud Architect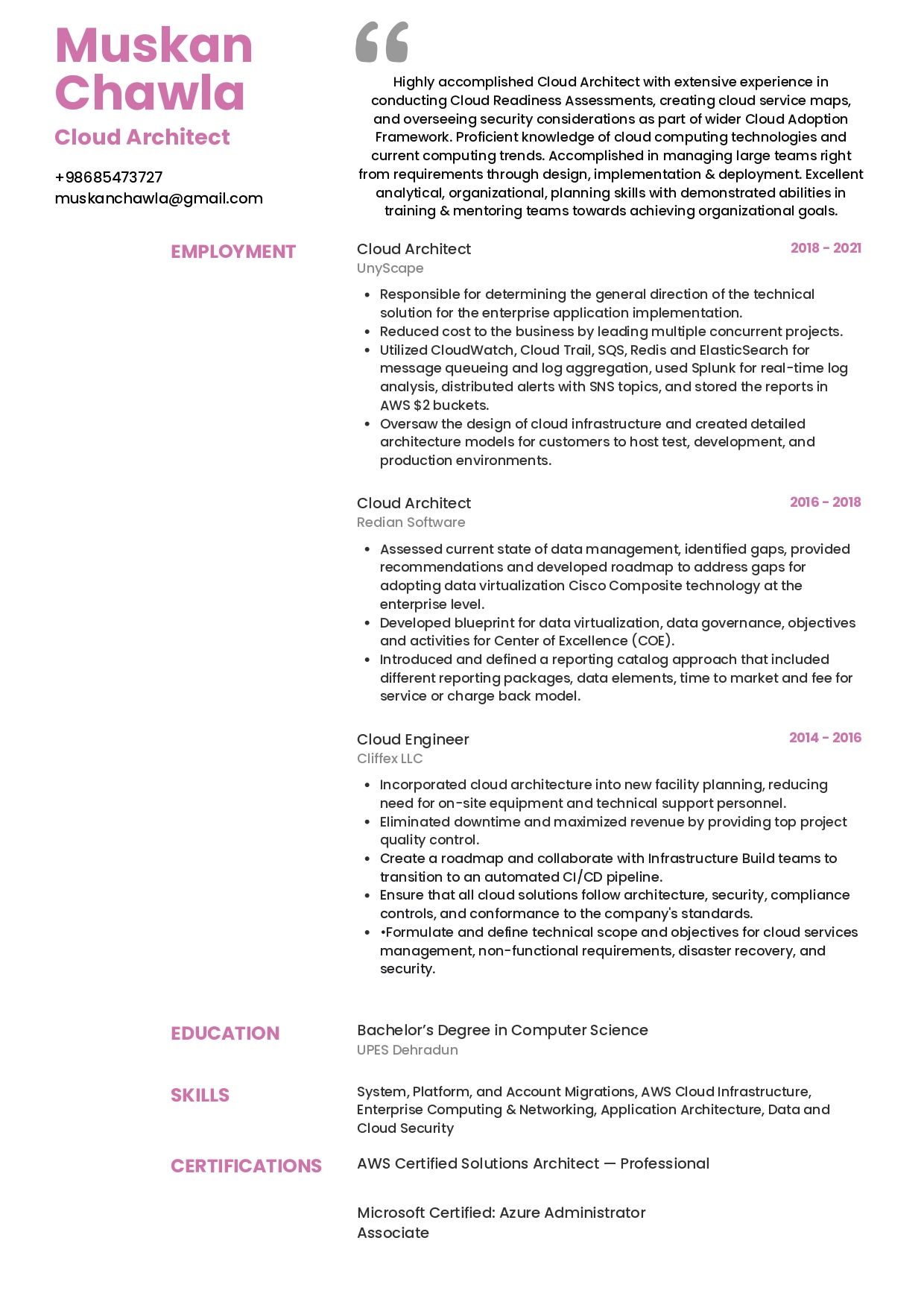 Check the full resume of cloud architect on Resumod here