Top 10 High-Income Skills to Learn in 2022 + How to Learn Them
You cannot function with the skills you learnt 10 years ago, over even 2 years ago. Here are the top 10 skills to learn in 2022.
Jobs are evolving faster than ever. After globalisation, the pandemic caused another round of disruption in the international economy and the job market. Organizations handled this shift in culture through digital transformation. Even newer businesses that never dreamt of automation in the initial years started using emerging technologies from the very beginning.
This shift also indicates a shift in skills. Hiring solely on the basis of degrees has changed drastically hiring employees solely based on skills.
So what does all this mean for the global workforce of 3.32 billion people?
It simply means - you cannot function with the skills you learnt 10 years ago, over even 2 years ago.    
You need to be updated with the newer technologies and skills coming up to stay in the game.  And there is the only way to do it: Constant Learning.
But what to learn?
Here are the top 10 skills to learn in 2022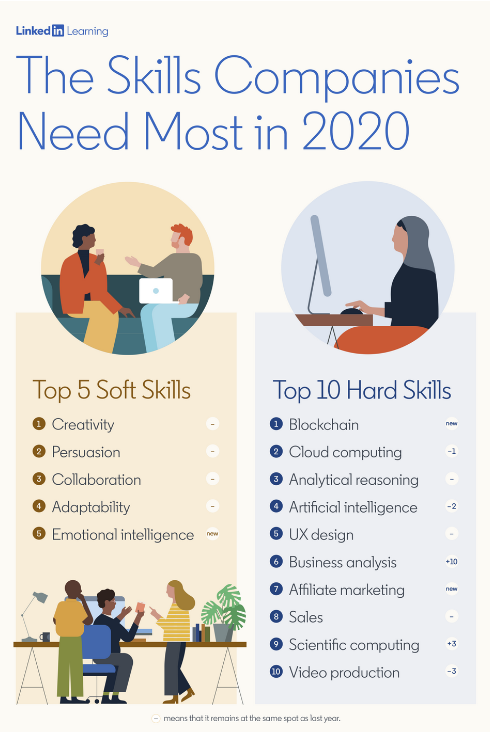 1. Sales
According to 14th ManpowerGroup Talent Shortage survey, sales is the world's third highest paying job in the world. Sales render the maximum economic profitability to any company. There is no business on earth that would not hire for a sales role.
Cold calling and pushy salesman are paid very less but a skilled sales specialist can render six times more income than any other profile.  Communication is the key to sales. You can make your sales shoot by going digital because now customers seek 24*7 store availability, a lucrative online platform from where they can order commodities and services.  
How to Master the Skill
Though there is no bible for learning sales, mastering some other sub-skills makes you an excellent sales professional. These include negotiation, understanding customer psychology, and good communication among others.
Top Sales Skills for your resume
Retail Chain Management
Revenue Generation Strategies
Market Research
Sales Offer Creation
Customer Service
Communication
P&L Management
Budget Administration
Cost Reduction
Lead Generation
Profit Optimization
Business Development
Territory Management
Channel Sales Strategies
Customer Acquisition
Salesforce Development
Relationship Building
Rapport Building
Lead Qualification
Presentation
Active Listening
Lead Prospecting
Problem Solving
Customer Needs Analysis
Collaborative Skills
Objection Handling
Contract Negotiation
Client Nurturing
Optimizing Monthly Recurring Revenue (MRR)
Increasing Customer Lifetime Value (CLV)
Reducing Customer Acquisition Cost (CAC)
Closing Sales & Signing Contracts
Sample Resume of Channel Sales Manager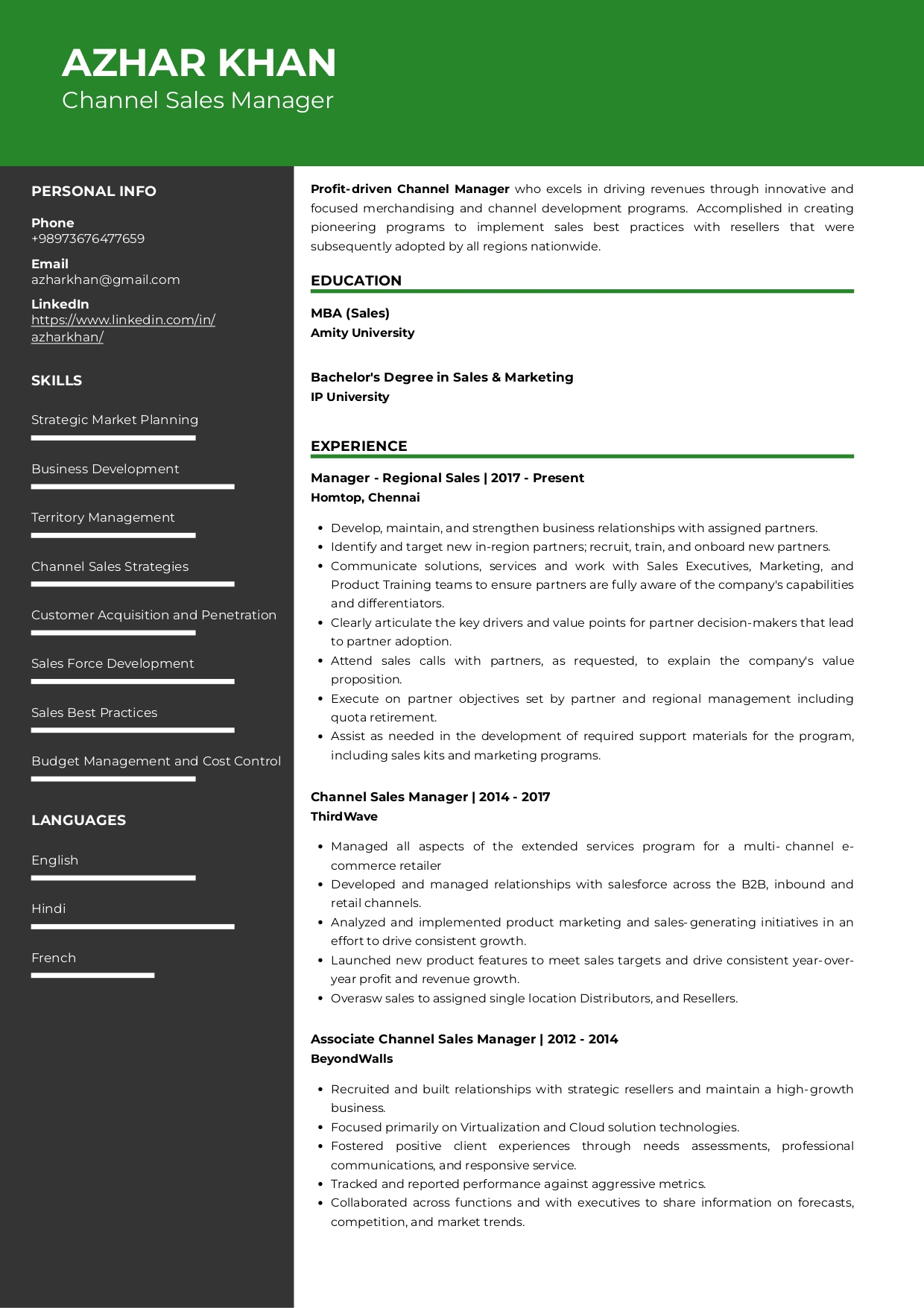 Learn how to write a sales resume here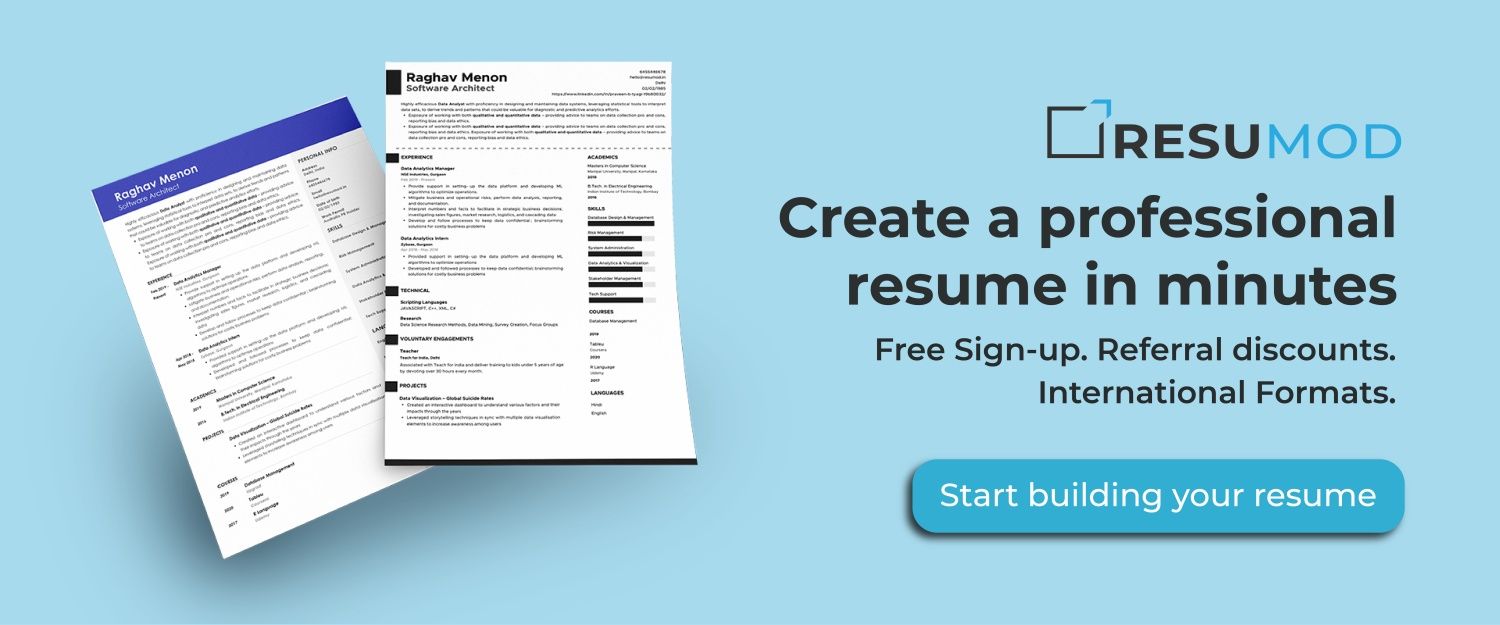 2. Copywriting
Next to the art of selling comes the art of writing about the product such that it can be sold. Having fluent writing skills can always complement your professional life in ways one can never imagine. Copywriting involves the attractive articulation of words in a manner that they become appealing to the mass audience and gives an overview of the product. It is a skill that is more difficult to attain than to understand.
How to Learn Copywriting
You can definitely learn copywriting by reading different marketing write-ups and articles available totally free of cost. Try catching vocabulary that can be understood easily and go through various marketing samples and articles. Understand the USP of the product and elaborate beautifully on it. You can also take help of free resource available online.  
Top Copywriting Skills for your resume
Market Research and Analysis
Editing and Proofreading
Marketing Collateral Development
Competitor Research
Client Communication
Website Copywriting
Product Description Writing
Problem-Solving Skills
Keyword Research
Content Strategy Development
Audience Engagement

Sample Resume of Copywriter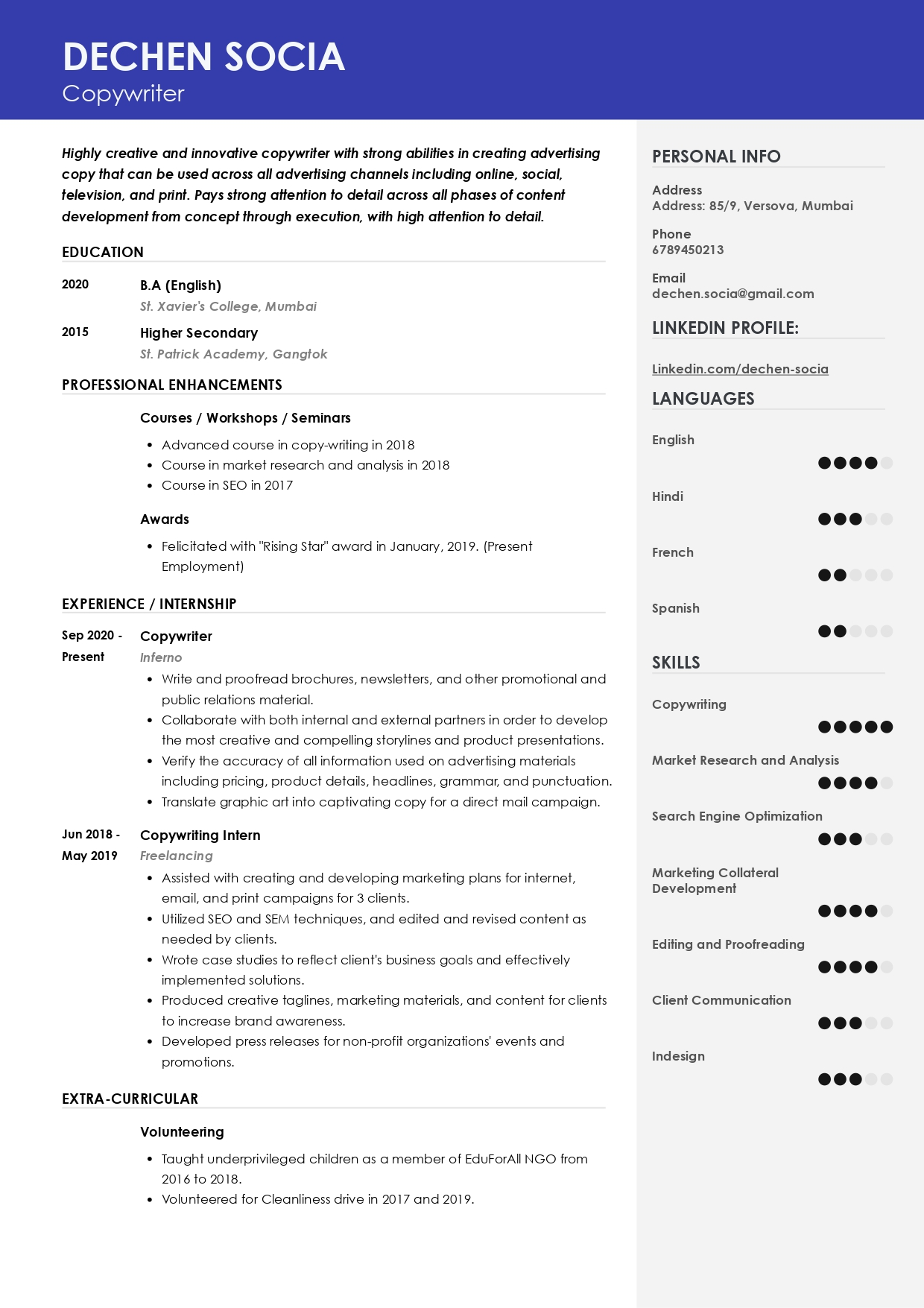 Check the full resume of a Copywriter in text format here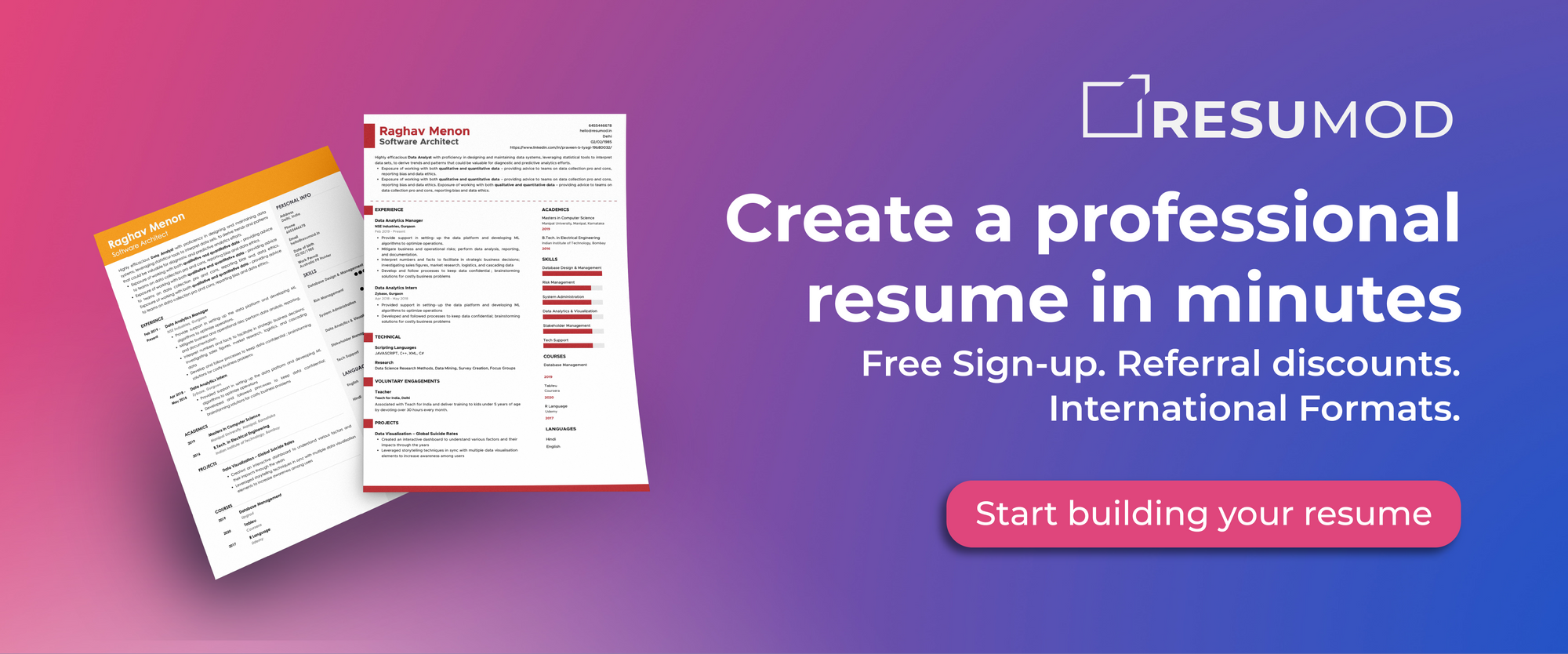 3. Software Development
This skill is not easy to develop and requires a professional degree to attain a particular mastery in the field. Forrester Research states that approximately 70% of all companies will switch to digital models by 2022.  In this circumstance, strong software development is the crux of any company. Software engineers are usually employed and have a good paying scale. From basic email generating software to complex calculation software, a company relies on tech for their day-to-day laborious tasks.
How to Learn Software Development
You can learn software development through a diploma course or by attaining a perfect engineering degree from an esteemed Institute. However, there are many short-term courses that introduce you to basics or even help you upskill.
Top Software Development  Skills for your resume
Web-Based Software Engineering
Coding & Debugging
Troubleshooting & QA
Technical Documentation
Machine learning
SDLC
Agile development methodologies
Object-oriented programming
SharePoint
Business Rules
Workflows
C
Core Java
Python
Software Development
Linux
C++
Information Technology
DOD
Java Programming & Data Structures
Agile
Automated Testing
Quality Assurance
Application Development
Software Development Lifecycle (SDLC)
Software Quality Testing
Database Management Systems
Network Security
Feasibility Study
Software Design
Implementation and Coding
Testing, Deployment, and Maintenance
Sample Resume of Software Engineer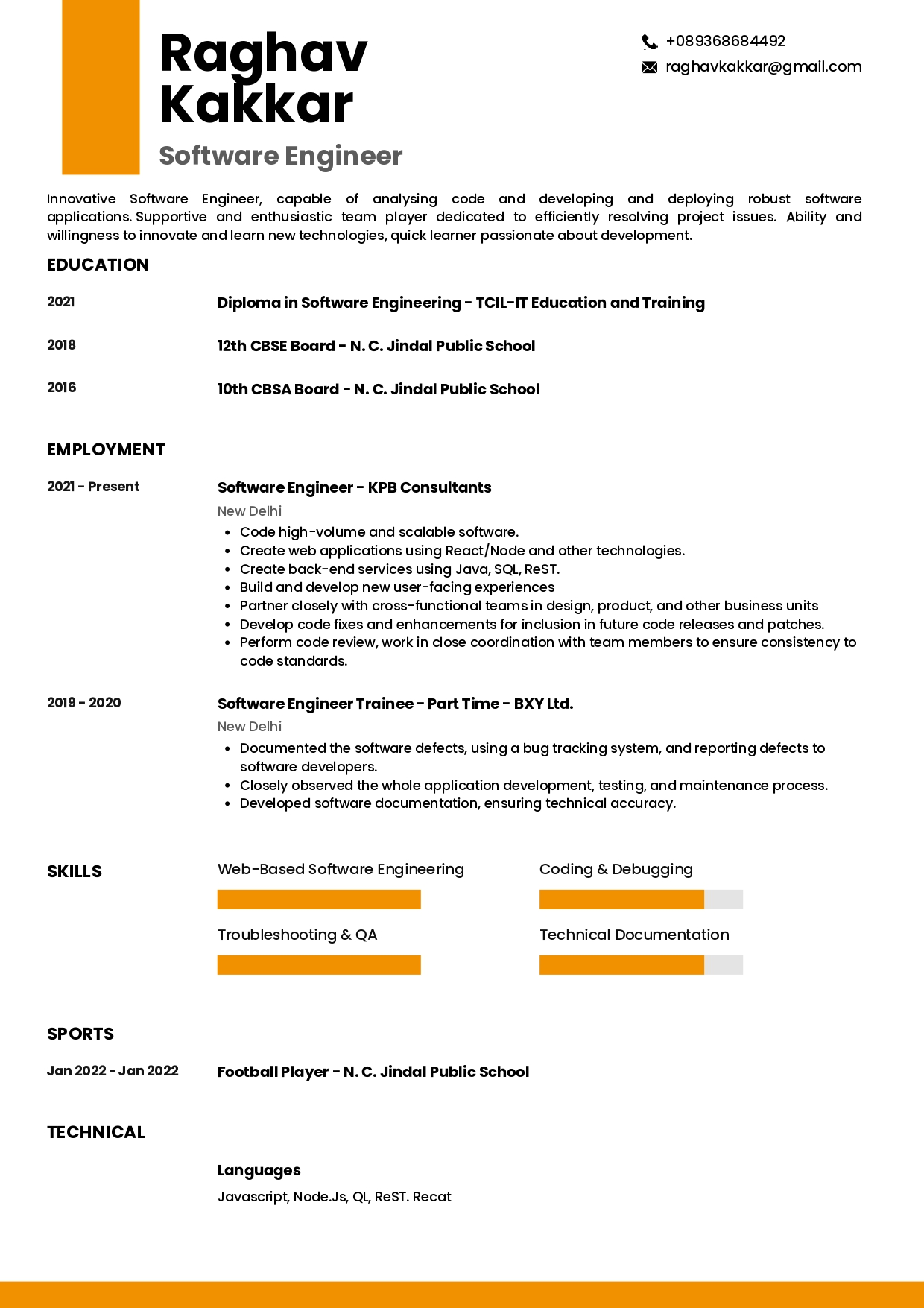 Explore Software Development Resumes on Resumod here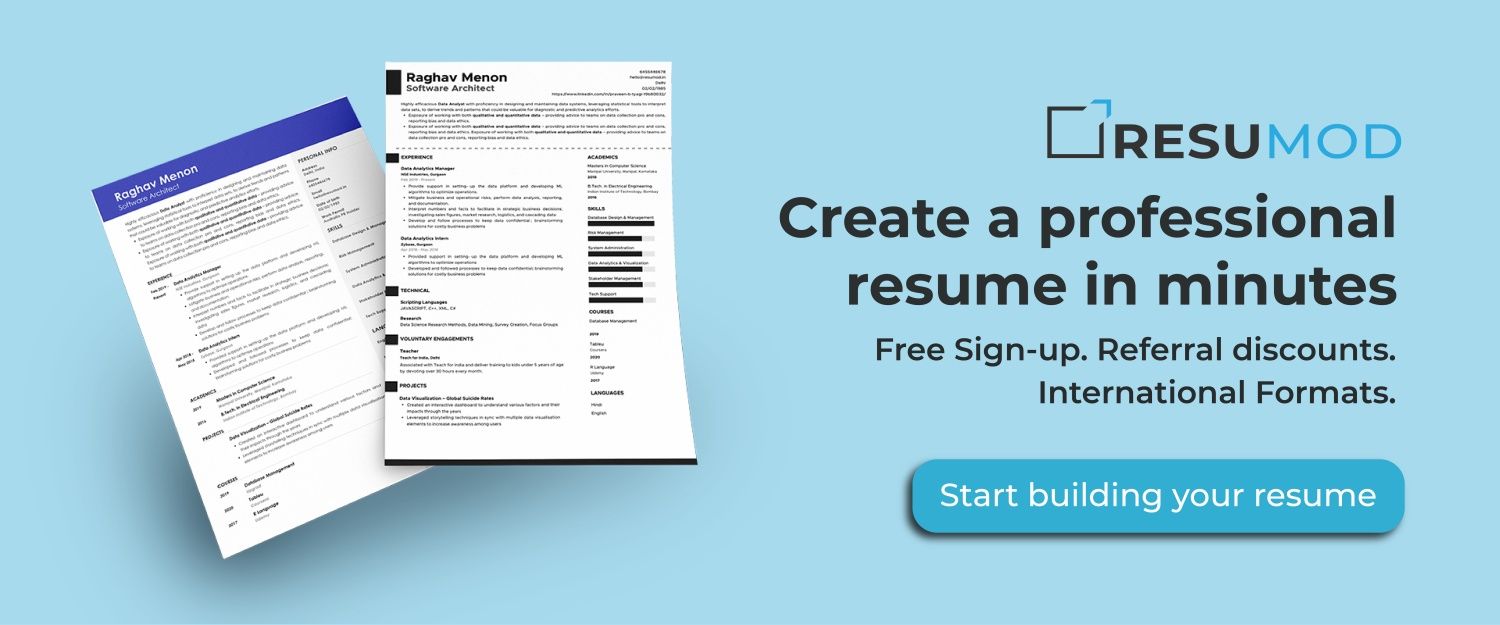 4. Data Science
Data science deals with generating an understandable conclusion out of a huge mass of data.  Data being the biggest commodity in the world right now, its directional use is very important and profitable.
Huge chunks of data on excel sheets and other stored forms are produced every day but cannot be well utilised. A skilled data scientist is required to churn the data into an understandable form for advertising, marketing, sales and improving the commodity and services.  
Because of such a promising job profile, data science is called "the most promising career" by LinkedIn and the "best job in America" by Glassdoor.

Top Data  Science  Skills for your resume
Data Analytics
Market & Competitor Research
User Interface
Product Roadmap Development
Database  Management
QA Testing
Business Intelligence
Big Data
UX
Detail Oriented
Feature Definition
Research
Data Visualization
Data Cleaning
MATLAB
R
Python
SQL and NoSQL
Machine Learning
Linear Algebra and Calculus
Microsoft Excel
Critical Thinking
Sample Resume of Data Product Manager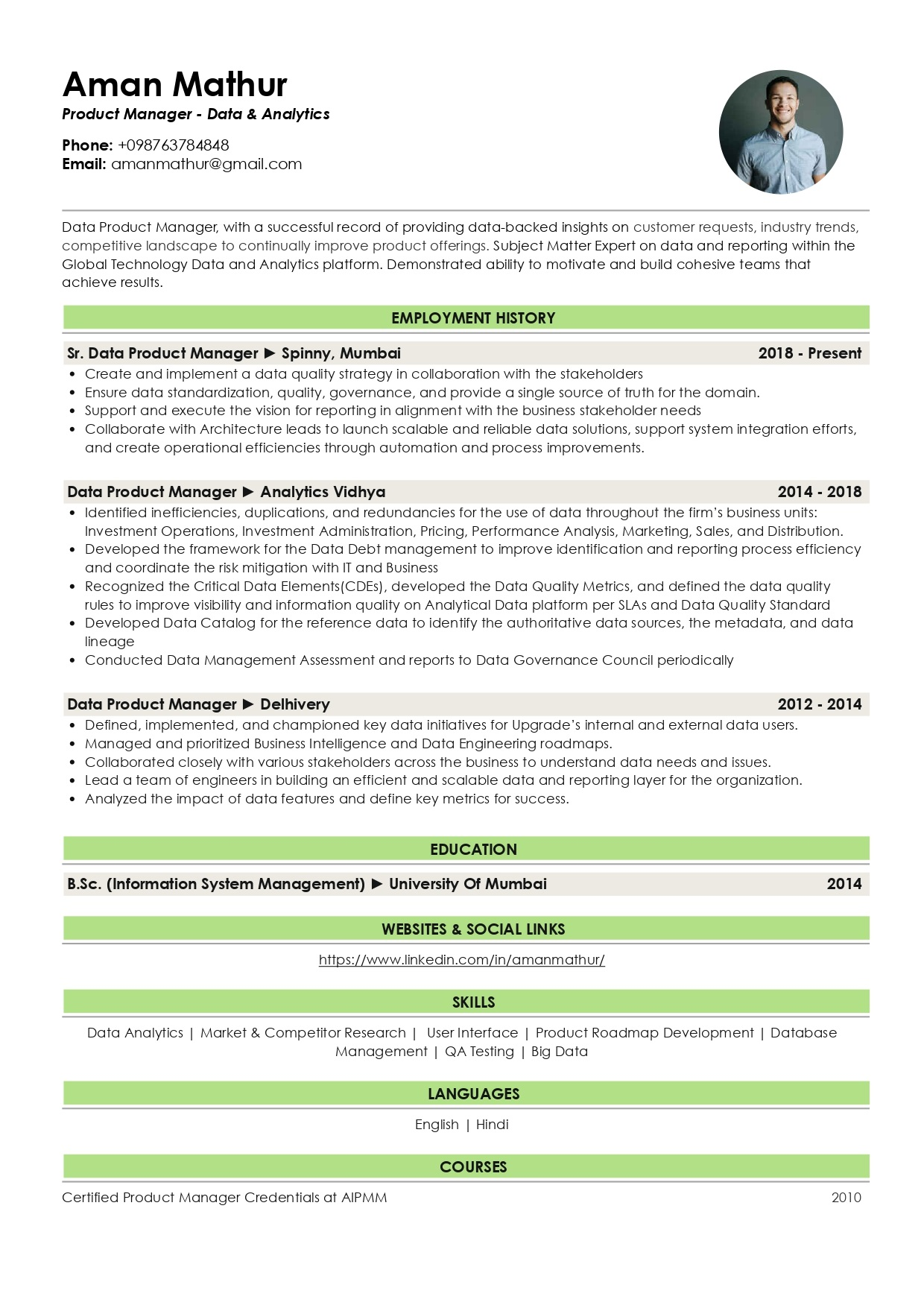 Check the full resume of the Data Product Manager here

5. Project Management
Companies across the world not only look for technical skills, but an efficient employee also possesses emotional intelligence, leadership qualities and managerial skills. But not many have the diplomatic skills to take charge and handle the entire project.  The job of a Project Manager requires decision-making for the entire project.  
Top project management skills for your resume:
Requirement Analysis
Business Forecasting
Project Scoping
Stakeholder Management
Project Consulting
Project Review
Team Leadership
Business Analysis
SDLC
Agile & Scrum Methodologies
Client Relationship Management
Project Delivery and closure
Budgeting & Resource Planning
Sample Resume of Project Manager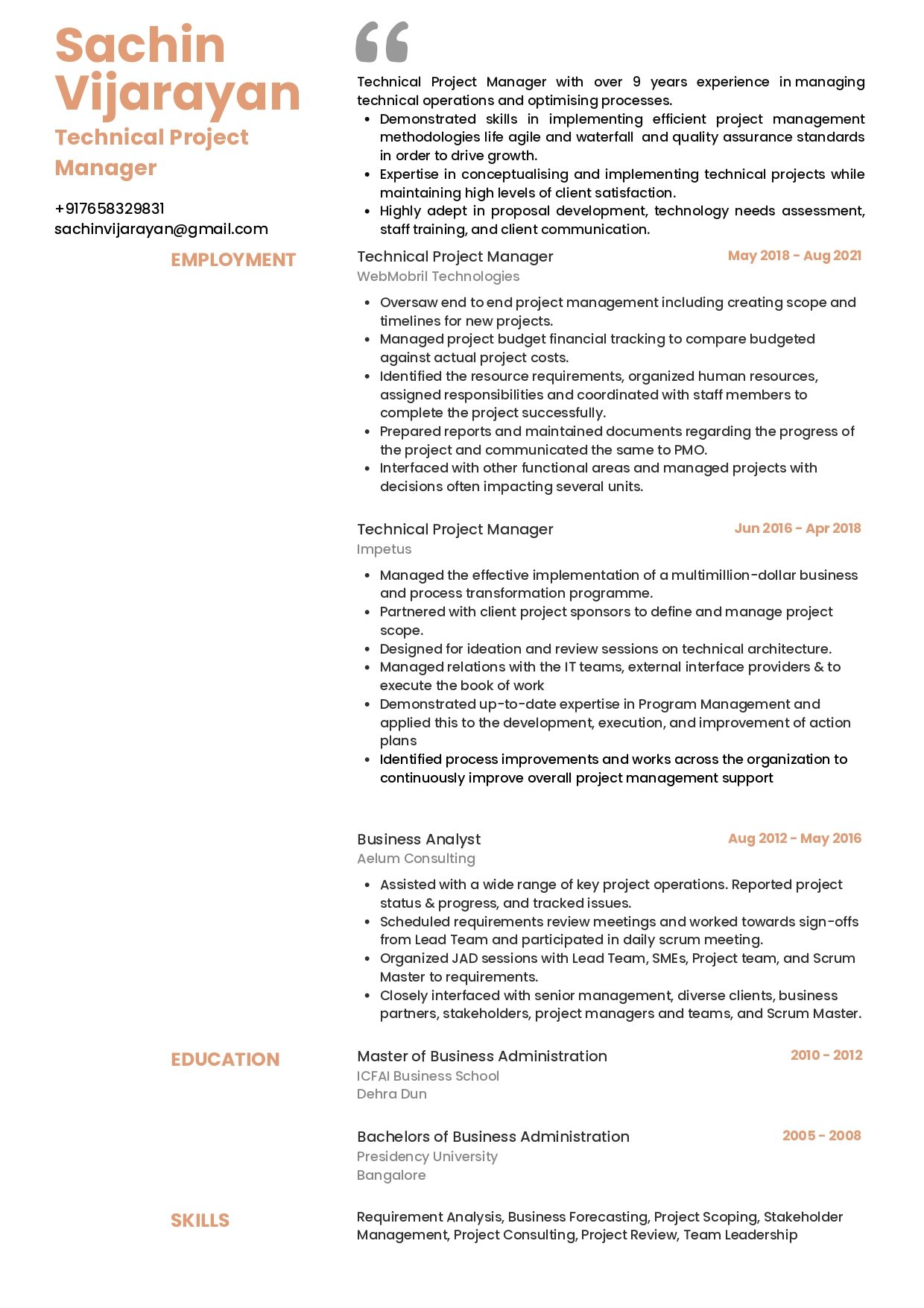 Check the full resume of Project Manager here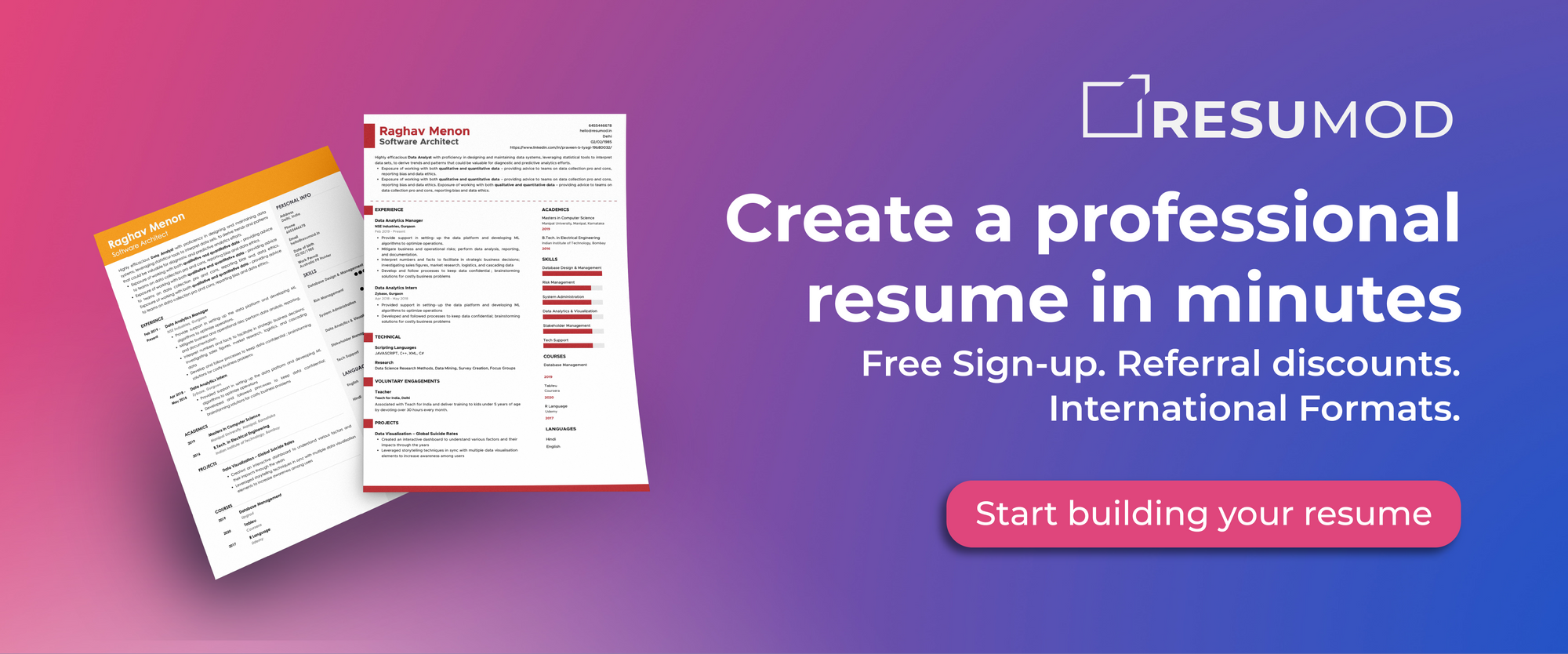 6. Block Chain
Blockchain technology is something which is used in heavy investment platforms such as crypto. It is said to be the future of all complex digital events.
How to master this skill
Blockchain is a skill which is primarily not taught at the graduation level but you can always pursue online courses from different platforms to start Blockchain development. Computer science students will be better able to understand Blockchain but for somebody who wants to start Blockchain from scratch,  it is suggested to first understand programming languages like Python, Java, etc.
7. Video Editing
Approximately 60% of the total business any company provides comes out of social media. Even though you may have very good quality products and services, you cannot sell them without the right marketing. Long articles can be hectic for readers and therefore short clips and videos are the best way to reach customers. Companies hire freelance video editors for their social media and YouTube channels.
Video editing is one of the most sought-after careers these days as video-editing jobs are mostly remote and offer high pay.
How to master this skill
Editing on Adobe can be learned via YouTube vlogs and other tutorials. You can go for courses in mass communication and marketing, where video editing is part of the curriculum. You can also go for short-term courses or learn through online platforms. Once you learn the basics, it's consistent practice that will make you stand out.
Top video editing skills for your resume
Knowledge of video editing software
Attention to detail
Design principles
Concept creation
Asset Management
Colour psychology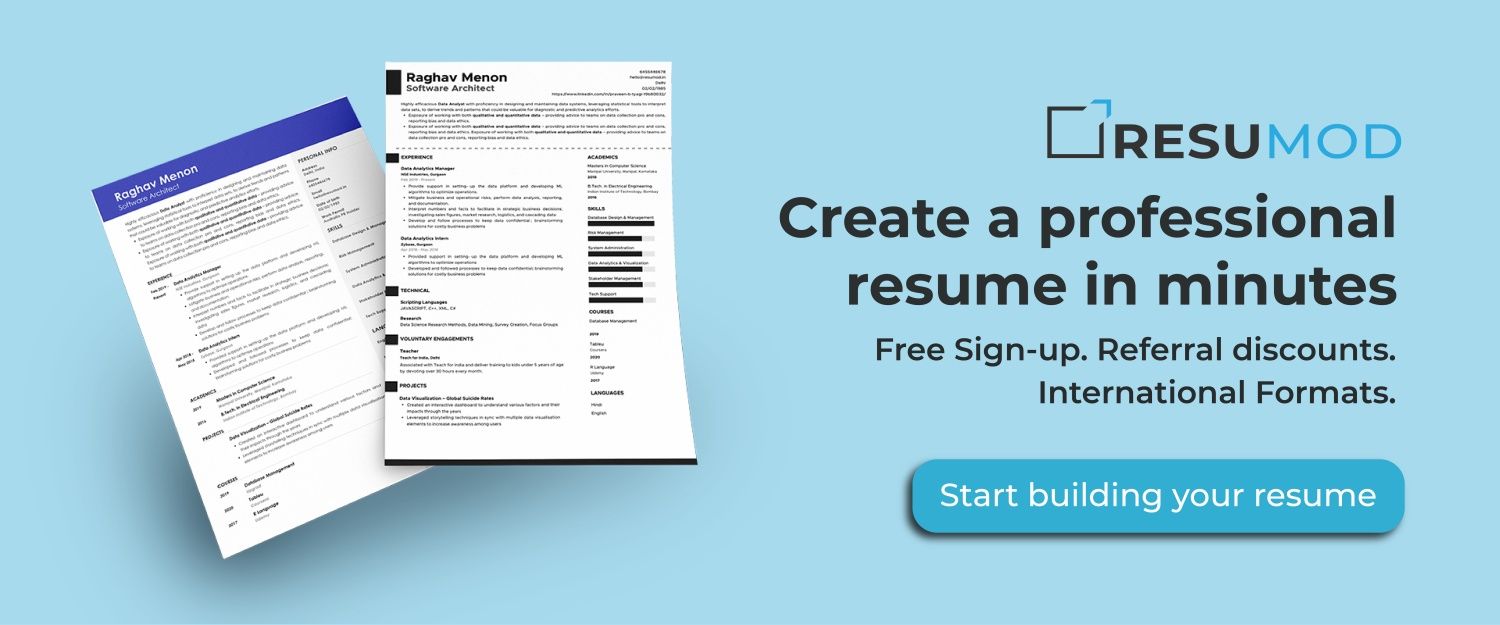 8. User Experience
From food delivery apps like Zomato and Swiggy to computing apps like Uber and Ola to dating apps like Bumble and Hinge, every organisation greatly focuses on user experience because it gives them feedback to improve their product. Anybody with good communication skills and a basic understanding of human behaviour can pursue a career in user experience because it is very important for every organisation.  
The best way to kill it is to chart the data and understand when customers are prone to use and purchase the commodity, the usefulness of discounts, suggestions, etc. User experience checks can also include cold calling or feedback forms. This skill is very creative in nature because companies try to generate feedback from users even when they do not want to do so using algorithms and clickbait content.
How to master this skill
As a UI/UX designer, you don't need to be a coding expert, have basic HTML and CSS skills to make minor website changes. Even if you are a software engineer, you can pave your way into UX/Ui design by doing online courses, and learning basic design principles. Working on UX/UI design projects will help you hone your skill.
Top User experience skills for your resume:
UX & UI Design
Usability Protocols
Website Analytics
Prototyping
Affinity Diagramming
Animation/Motion  Graphics
Photoshop/Illustrator
Requirements Definition
Agile
Information Architecture
Application Development
Collaboration
Communication and Presentation
Sample Resume of UX/UI Developer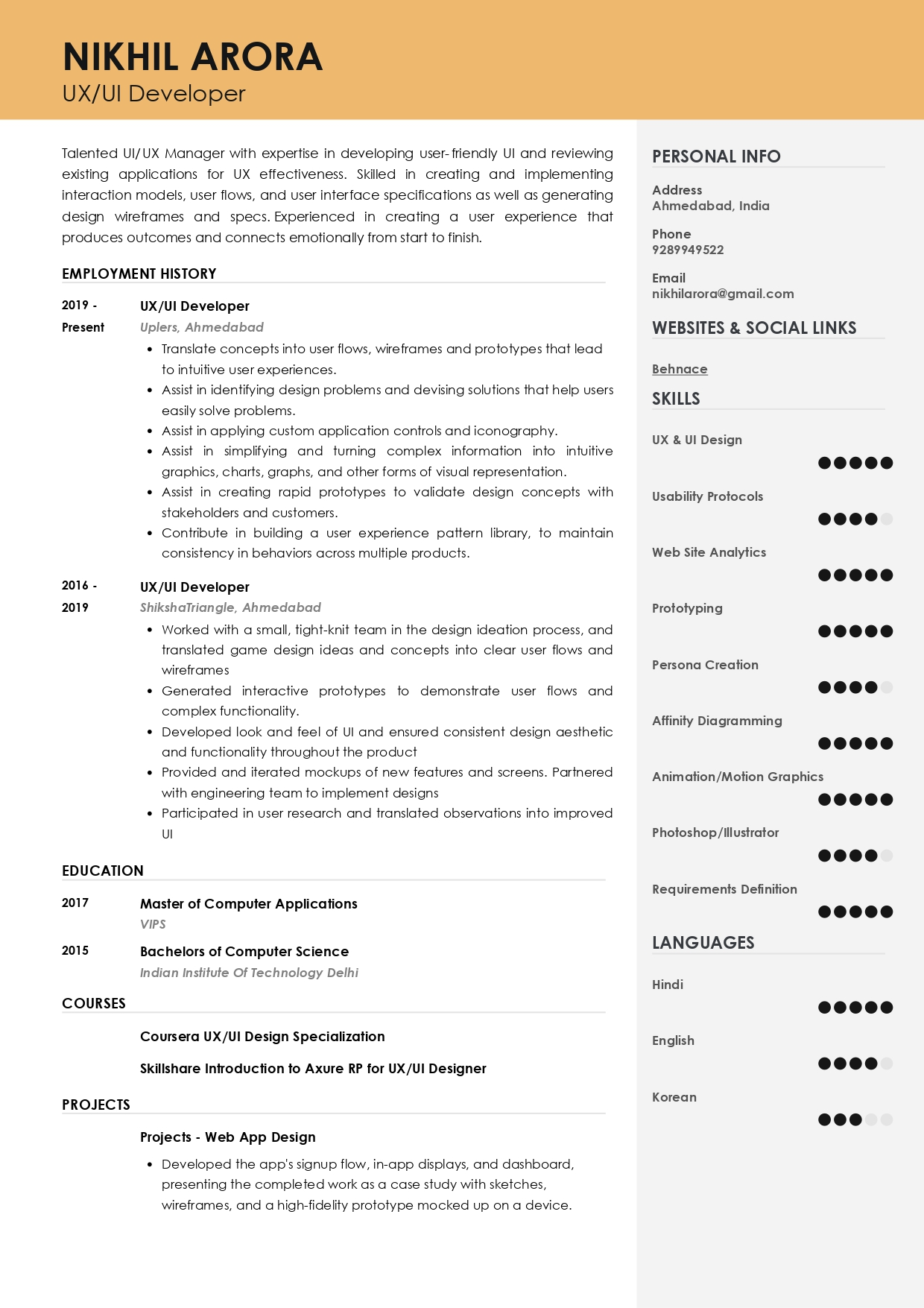 Check the full resume of UX/UI Developer here
9. Cyber Security
Calling is the least smart thing in a smartphone.
One can store a large amount of varied data inside their gadgets, photographs, files, folders, videos, notes, etc. Companies rely less on employees and more on algorithms to protect the data.  With news about hacking, Pegasus virus, and others around the clock, cyber security has become very important.
Cyber security experts are not only called for private purposes but they are also called by the government at times for legal cyber alterations. It is a job that can shoot your income many times even if you are doing only one or two projects. A cyber security personnel has power over the entire data if he or she is rendering security.  
How to master this skill
Cybersecurity is a specialised field. You can pursue a master's in cyber security after a bachelor's in engineering. Even after acquiring a master's, you need to learn new technologies and stay updated on industry practices to succeed as a cyber security professional.
It is difficult to attain expertise in cyber security and there is no lie to the fact that it is a very demanding job because it requires high skills, precision and expertise. But accordingly, you are paid extensively for one or two projects to secure the entire data of the company.  
Top Cybersecurity Skills
Scripting
PowerShell
Specialization
Python
Json
Xml
Python Programming
Database (DBMS)
Basic Programming Language
Computer Programming
Data Structure
SQL
Data Analysis
Data Visualization (DataViz)
Controls and frameworks
System and Organization Controls 2 (SOC 2)
Intrusion detection
Security Information and Event Management (SIEM)
Intrusion Detection Systems (IDS)
Intrusion Prevention Systems (IPS)
Network security control
Local Area Networks, TCP/IP
OSI Framework
Database Vulnerabilities
Network Security
SQ Injection
Cybersecurity
Networking basics
Operating systems  MacOS, Windows, Linux, iOS and Android.
Incident response
Penetration Testing
Incident Response
DevOps
Threat knowledge
Cyber Threat Intelligence
Communication
Risk Management
Adaptability
Critical thinking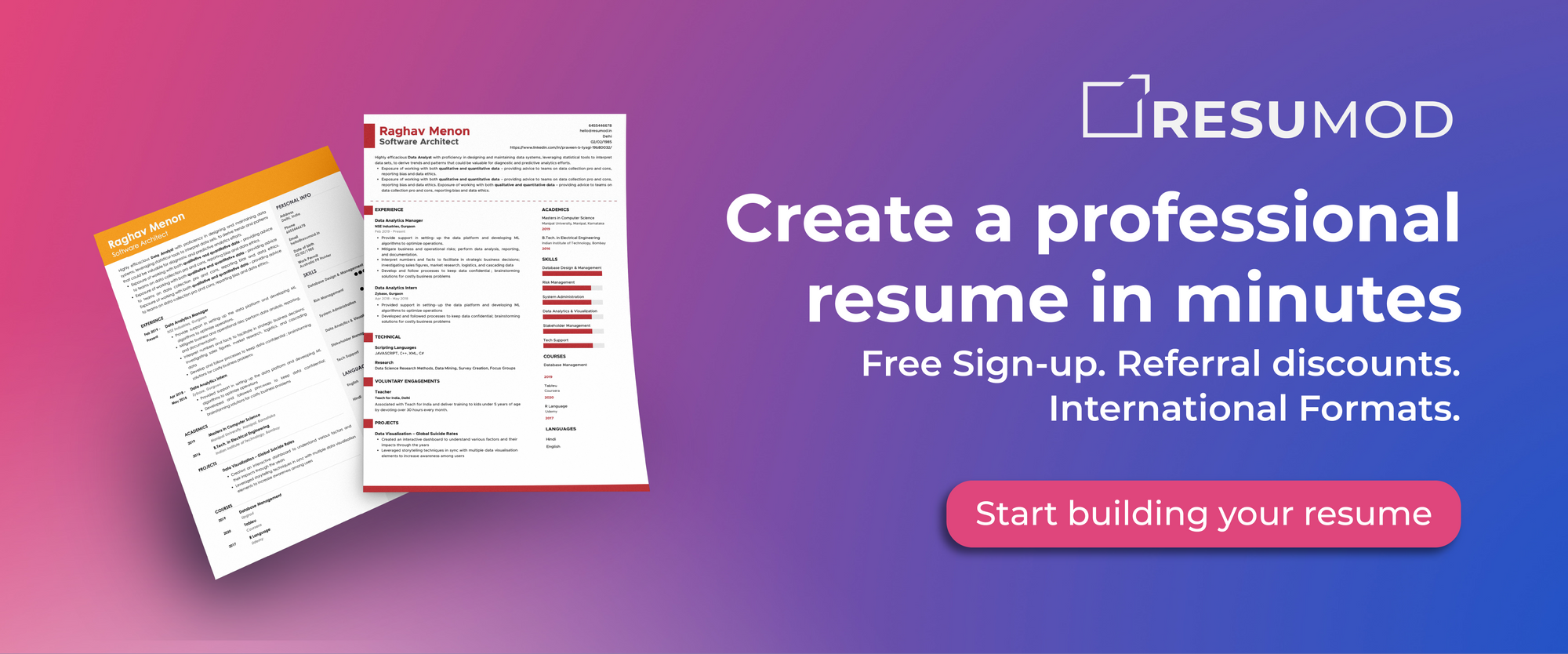 10. AI and ML
Approximately 85 million jobs are to be replaced by artificial automated machines by 2025,  according to the WeForum 2020 report.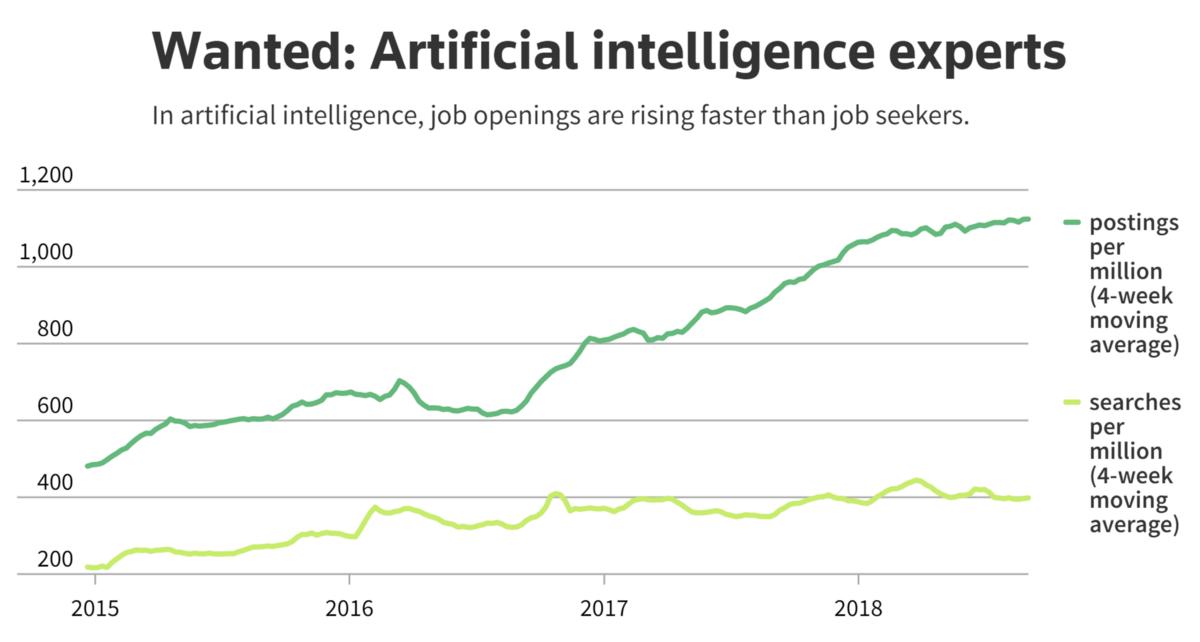 Source: Machine Learning Department, Carnegie Mellon University
The very human drawbacks of employees or resources such as discrimination, lethargy, creative block, etc. are all ruled out when it comes to artificial intelligence and machine learning. A person can only keep up with the growing technological narrative if they have the skill to understand artificial intelligence and contribute to its development.
How to master this skill
AI and Ml professionals have a broad skill set that helps them deliver the required results. Professional training like a master's in data science, or certification courses from recognised organizations is good options to explore the extensive scope of AI & ML.
AI and ML skills
Python
C++
JavaScript
Java
C#
Julia
Shell
R
TypeScript
Scala
Data engineering
Creating Extract, Transform and Load (ETL)
AWS S3
AWS Redshift
Exploratory data analysis
Data Modelling
Linear Algebra
Calculus
Statistics
Applied Math and Algorithms
Neural Network Architectures
Signal Processing Techniques
Top AI and ML Resumes on Resumod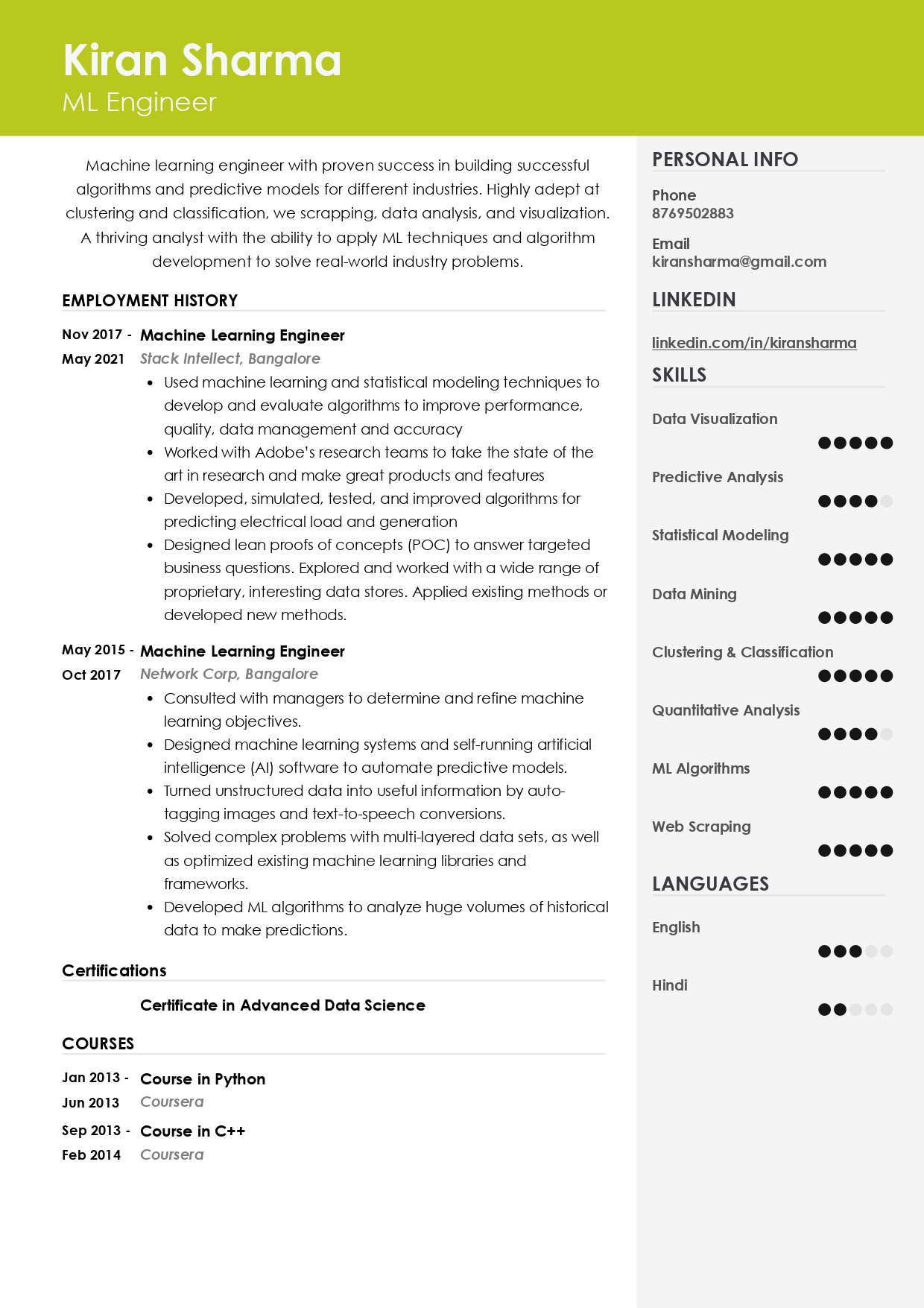 Check the full resume of AI and ML engineer here