50+ Computer Skills for Your Resume in 2023
Even traditional jobs like teaching now need digital literacy. So if you don't have the right computer skills, or don't put the right computer skills in your resume, you are missing out on many opportunities.
With AI taking over the industry like a storm, it is difficult to function without computer skills. Even traditional jobs like teaching now need digital literacy. So if you don't have the right computer skills, or don't put the right computer skills in your resume, you are missing out on many opportunities.
This blog will guide you to write computer skills effectively:
What are computer skills?
A computer skill is a set of knowledge, skills, and abilities that allows a person to use a computer. This includes using software to accomplish tasks such as word processing, graphics design, or playing games. Computer skills are important because they allow people to do more with their computers than just play games. They help in improving productivity at work and at home.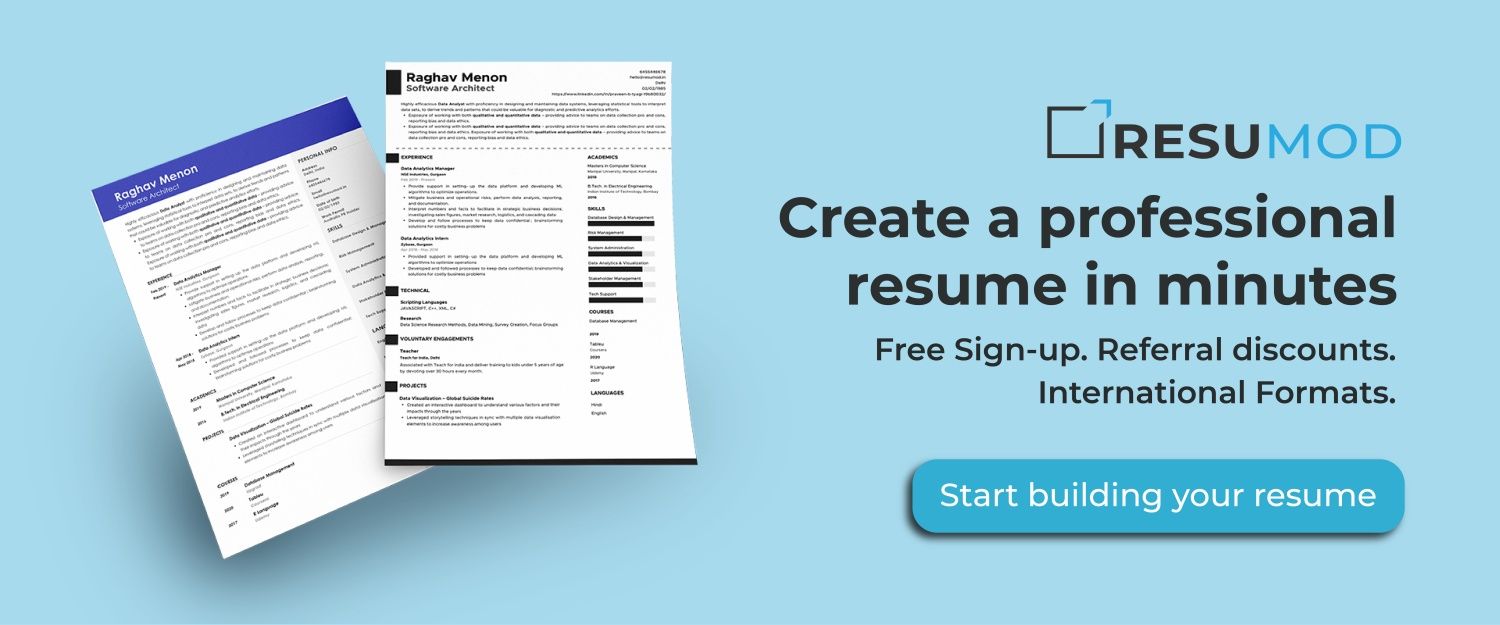 Why are computer skills important?
Most jobs are now computer-based, if you do not have the right computer skills, you might not be able to perform your job. 10 years ago you could function without knowing a basic computer but now it is a necessity.
They help you adapt to frequent changes in the industry. Those who aren't equipped to use computer skills are at risk of losing their jobs. Here is a list of computer skills based on proficiency.
Basic Computer Skills
Basic computer skills are what many people think of when they think of computers. These include being able to use the mouse and keyboard, open programs, and do basic tasks on your computer.
Here are some examples of basic computer skills:
MS Office: Word, Excel, Outlook, PowerPoint, Access.
Internet Browsing: Browser Surfing- Brave, Chrome, Mozilla, Websites, social media
Google Drive: Docs, Drive, Forms, Gmail, Sheets.
Email: Outlook, Gmail, mail merge, filters, folders.
Operating System:  Windows 11, MacOS, ChromePad
Intermediate Computer Skills
These skills are more specific when compared to basic skills. They help you perform some specific functions using related tools. Some of these tools need practice to master.  
Canva, Figma, Graphics Designing, ChatGPT
Adobe Photoshop, Adobe Illustrator
Google Marketing ads, GMB Analytics, Facebook ads
SEO techniques
WordPress
Salesforce
LogMeIn
Advanced Computer Skills
Advanced computer skills are what we call technical skills. They are advanced enough to get you a job if you master them. You often need specialized training to learn and master them. There are only specific people who learn these skills, so they are often in very high demand.
Web Development
Java
JavaScript
HTML
CSS
Agile Development
Webmaster
Scrum-master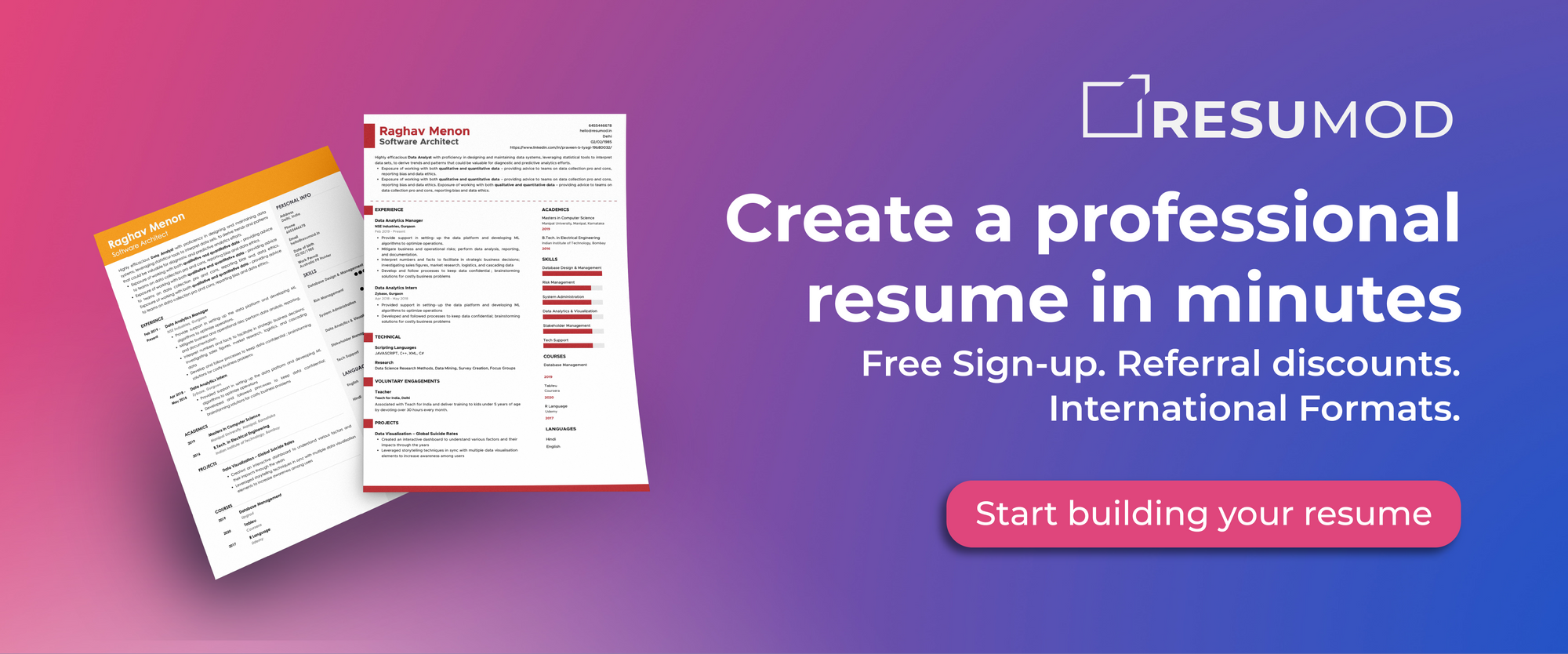 50+ Computer Skills Recruiters Want in Resumes
Skills are a big part of your resume, so it's important that you must include them. But they're not just numbers on a page. You need to make them relevant and interesting and show that you have the required skills needed for the applied job.
It's not enough to say "I'm good at writing software." Instead, tell employers why they should hire you based on your experience with software development. Use examples from projects where you were successful and do not add any irrelevant information about other things (like music or sports)
Basic Computer Skills
Typing Word Processing
Electronic File Management
Emailing
Internet Research
Presentations
Graphic Editing
Spreadsheets  MS Word
MS Outlook
MS PowerPoint
MS Excel
Hardware
Cabling
Servers
Screen Repair
Hardware Troubleshooting
Networking
A/V Setup
Software
Software Development
Full-Stack Development
Web Development
Java
JavaScript
HTML
CSS
.NET
Agile Development
Python COBOL
C++
Graphic Design & Word Processing
Graphic Manipulation
Document Formatting
Adobe Photoshop
Adobe Illustrator
Adobe InDesign
CorelDRAW
Microsoft Publisher
AutoCAD
Art Design
Spreadsheets & Databases
MS Excel
Data Analytics MATLAB
SAP BI Excel Macros
VLOOKUP
Statistics
Relational Databases Pivot Tables
IT Support
Client Server Management
Troubleshooting
Tech Diagnostics
Network Support
Systems Administration
Password Resets
Marketing
Digital Marketing
Social Media Marketing
Pay-Per-Click Advertising
Graphic Design
UI/UX Design  
MailChimp
Google Analytics
Facebook Ads WordPress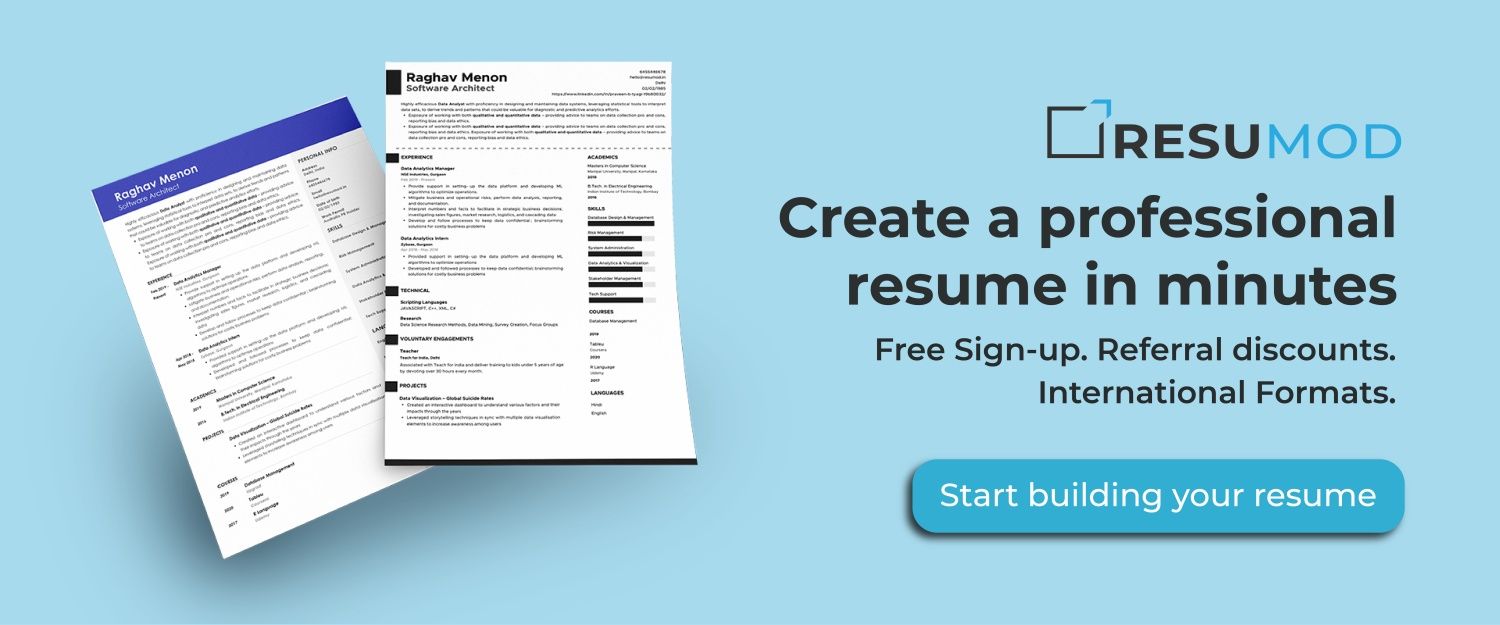 What computer skills to mention in your resume?
Looking at all these might confuse you, as to find out which skills are suitable for your profile. You cannot add all 50 skills as:
Might not be relevant
So many skills are not expected from you
You have limited time
The best way to get the list of skills that are most relevant is to look at the job description of the profile you have applied for. The "must-have" skills are already mentioned in the job description under the key responsibilities required. Just list them down and revolve your computer skills around them.
How can you showcase your computer skills?
Enlisting a number of skills might look tempting, but it's not a good idea. Recruiters look for candidates who have used their skills to achieve results and accomplishments. Merely mentioning skills is not effective, you have to convince the recruiter that you bring results to the table with your skills.
With the advancement of technology, the ability to use a computer is not a very big achievement. The tool that you use with the computer systems to achieve results is more important and much appreciated.
Thus, instead of straightforwardly writing your skills in a list, subtly mention these skills in different sections of your resume.
Here is a thorough guide with some examples of how you can showcase your computer skills effectively.
In the resume summary
A resume summary is a two to three lines summary of some of past achievements worth mentioning. As you have to mention achievements, this is the best place to mention your skills. Simply, add some computer skills related to your achievements and form a convincing resume summary.
Examples:
"Designed and maintained the company's SEO website and tracked 1,500 monthly views"
"Fixed cybersecurity breaches for a network server with over Million users"
"Proficient in HTML coding language. Applied HTML coding to various front-end development websites"
"Created a workflow system using Evernote for the entire office to organize online documents
Skilled in website troubleshooting"
Be cautious here.
You don't want to overdo or force it.
If your profile doesn't require the use of computer skills, or your accomplishment was sort of general and didn't require any special tool, then don't mention computer skills in your resume summary.
For example: A gym trainer doesn't need to mention their computer skills.
In the skills section
This is the dedicated section for mentioning your skills. Under the skills section, you can mention various skills, be they technical or soft skills.
In the experience section
In this section, you are required to write down the company's name that you have worked with in the past, along with the tenure and key responsibilities.
Using key responsibilities to showcase your computer skills is a great hack. Simply sprinkle some of your skills mentioned earlier in other skills along with key responsibilities. This will also help you validate your skills in front of the recruiter.
Examples:
"Assigned, managed and approved 300+ copywriting content projects per month through a content management system called FacT"
"Conducted presentations with voice-overs using advanced presentation software"
"Posted marketing ads on several social media channels and tracked analytics and performance"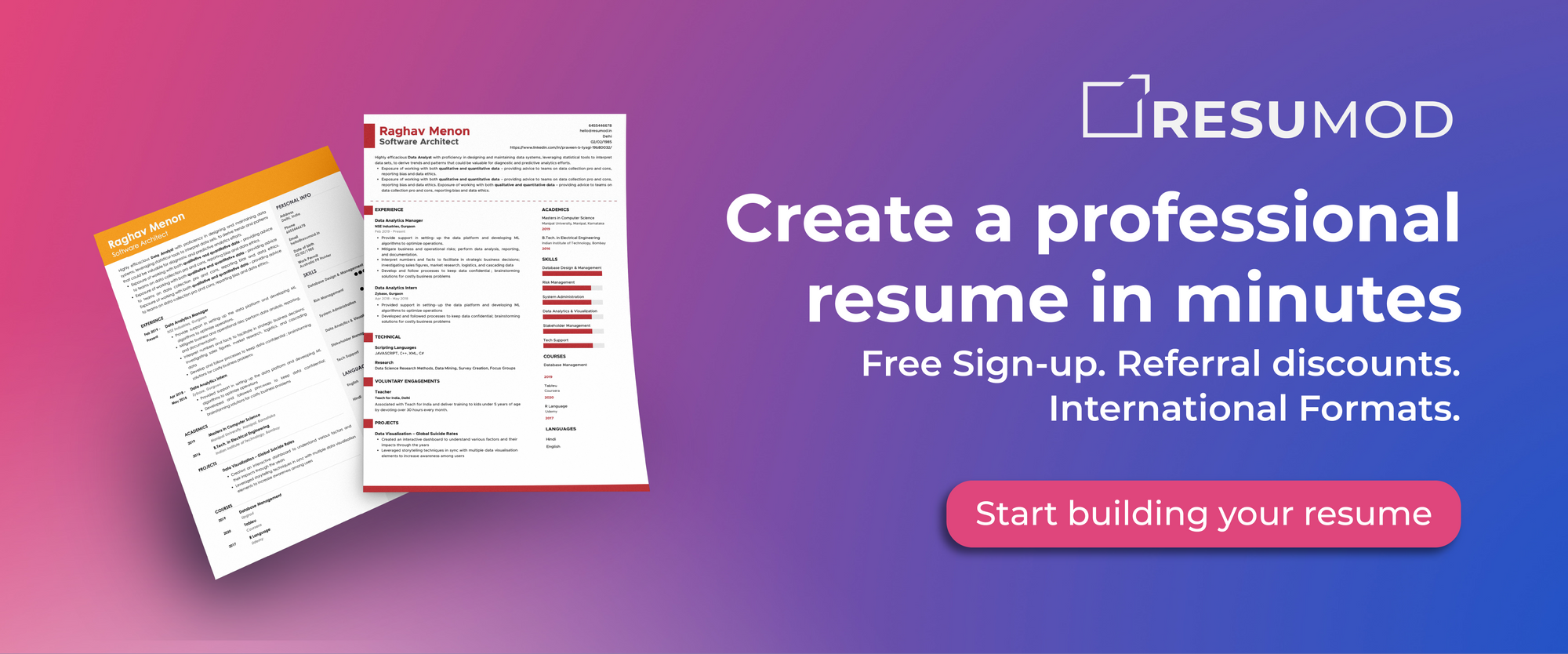 Resumes on Resumod with computer skills
Resume of SAP Consultant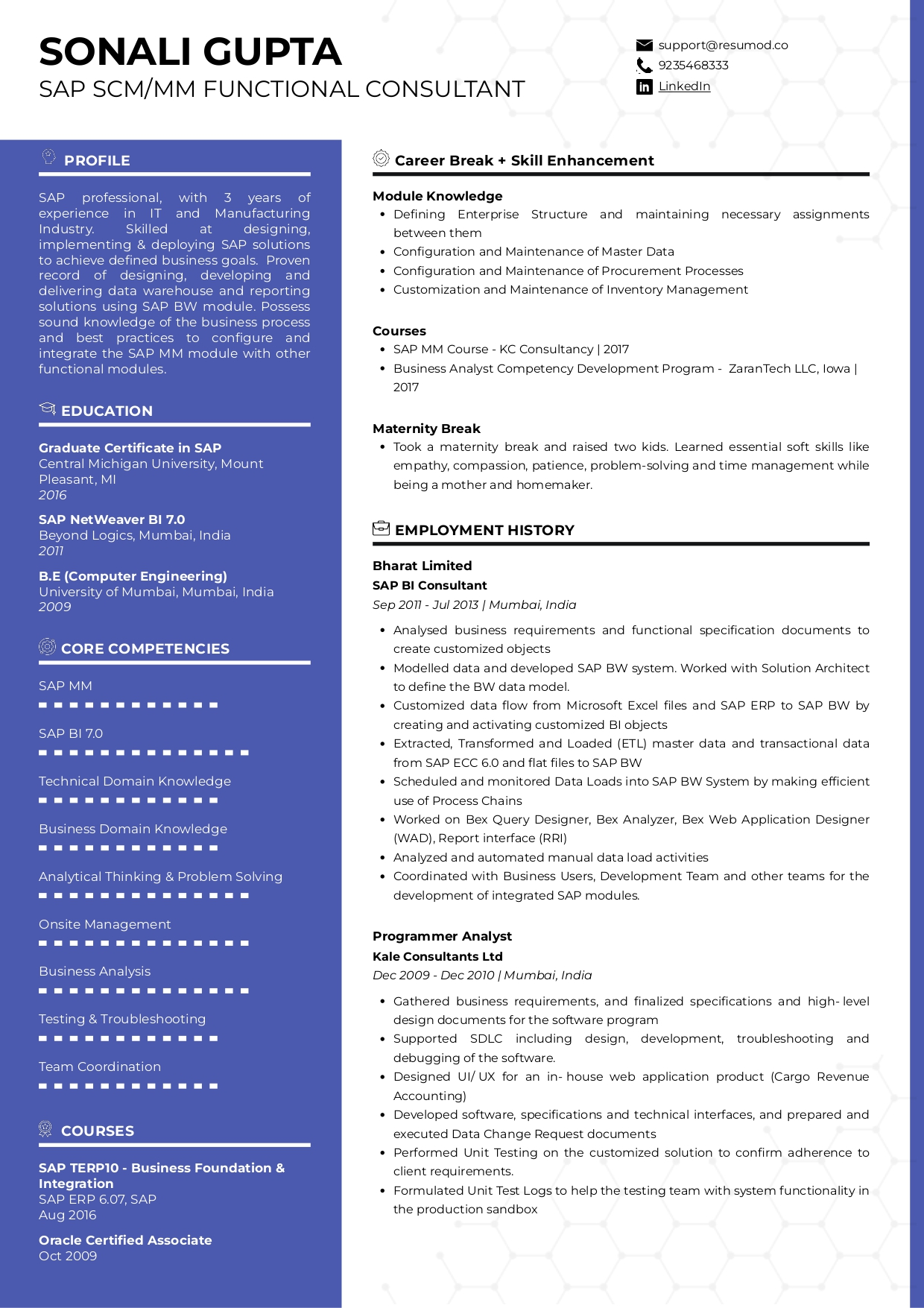 Check the full resume of SAP consultant in text format here
Resume of  Homeopathy Doctor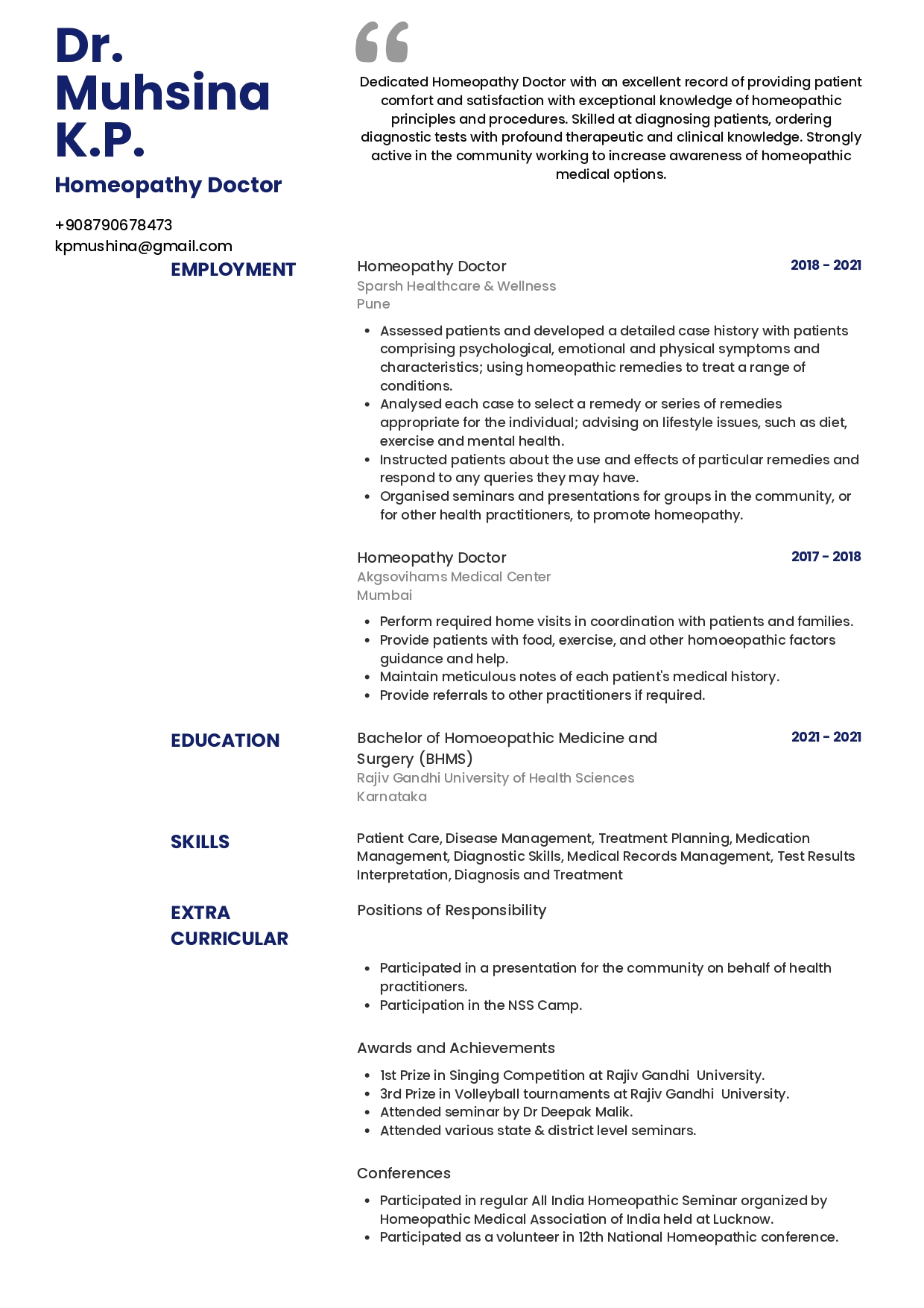 Check the full resume of homeopathy doctor in text format here
Resume of Computer Science Engineer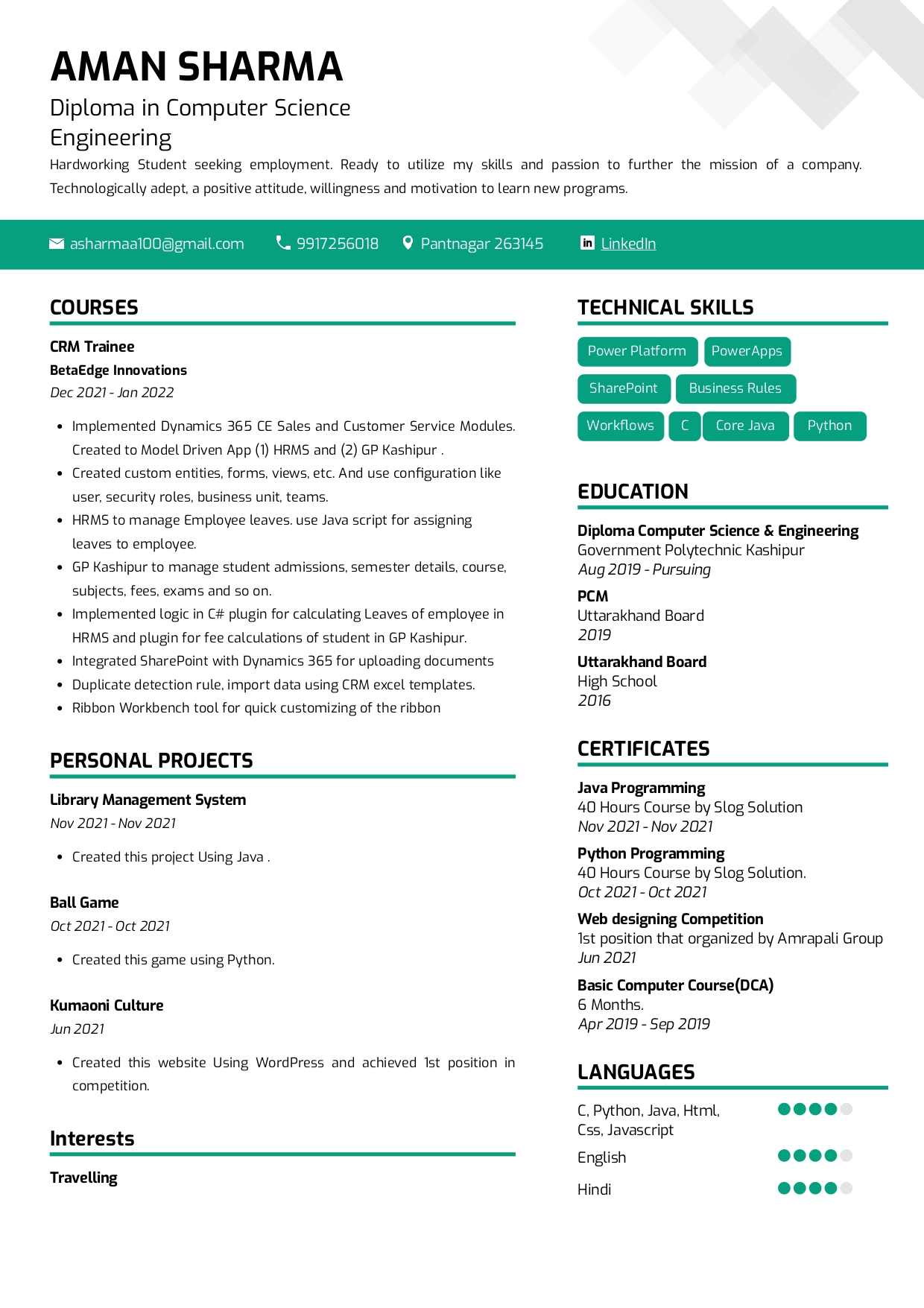 Check the full resume of computer science engineer in text format here
Resume of Performance Marketer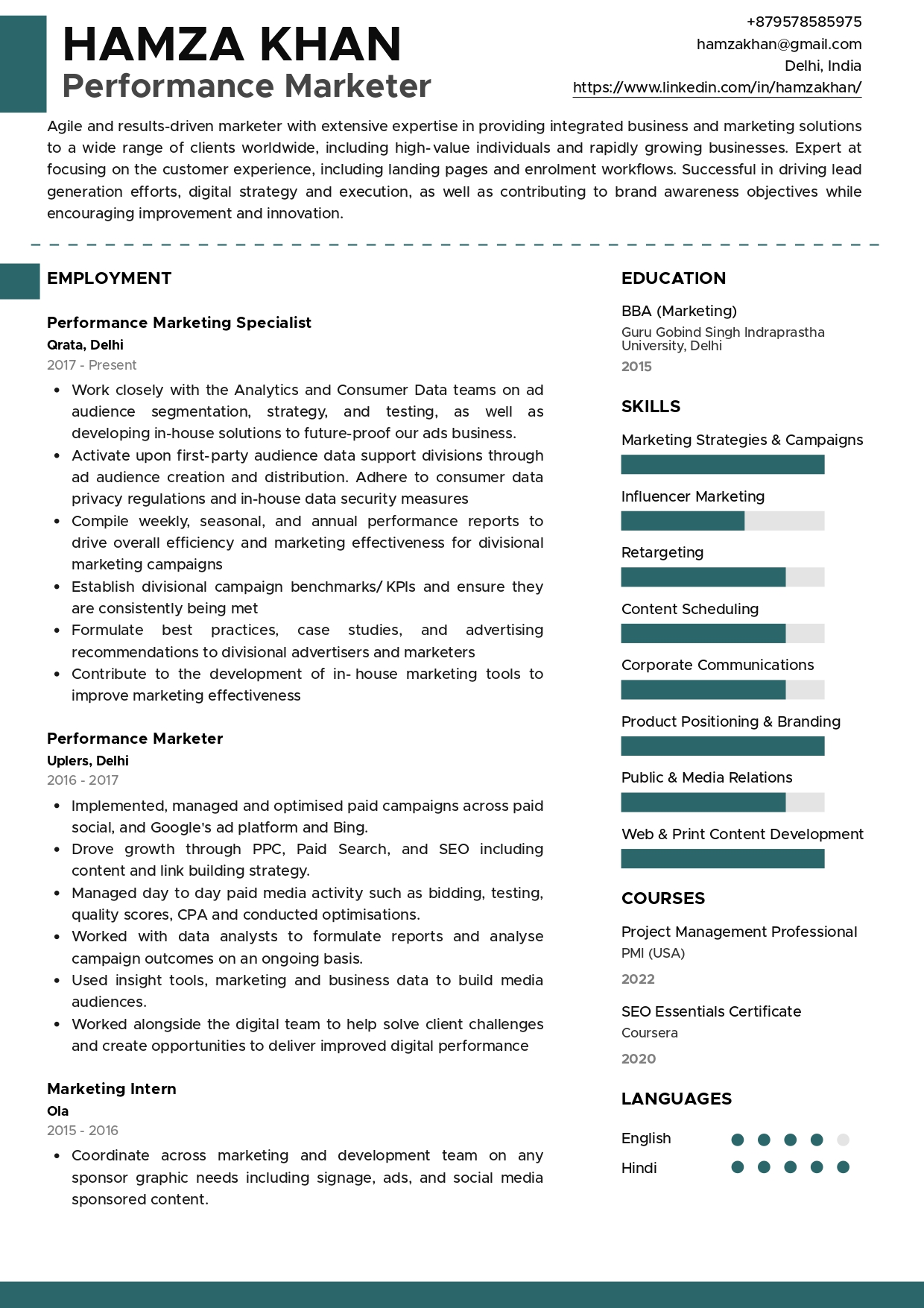 Check the full resume of performance marketer in text format here
Resume of Tableau Developer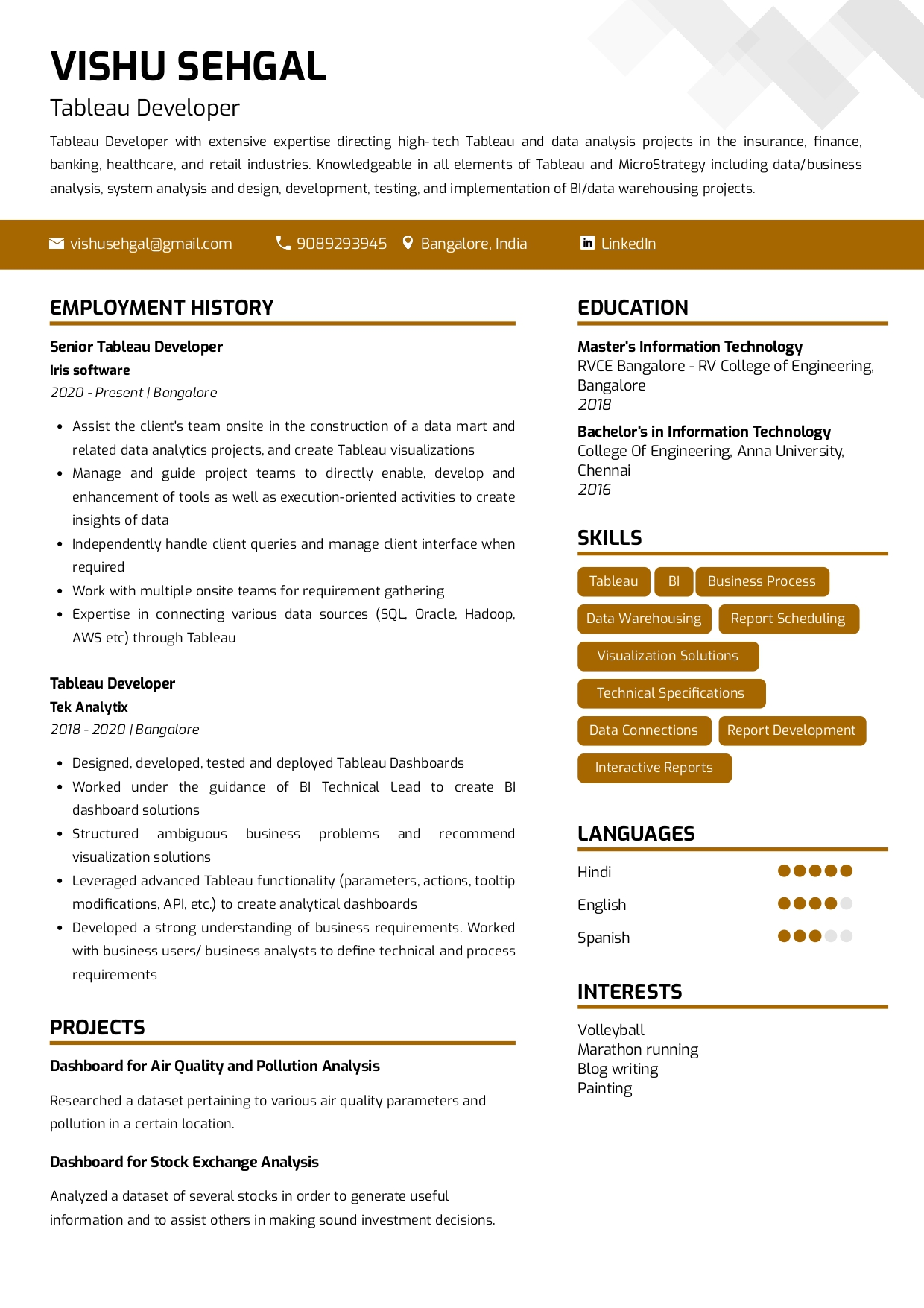 Check the full resume of tableau developer in text format here
Key Takeaways!
Computer skills are important in today's tech-based workflow for both efficiency and bringing quality. Merely knowing computer skills is not extraordinary, you have to use these skills to bring great results. Keep yourself up-to-date with change in the rapidly changing world, to get the best out of your professional field.