Writing a Resume for HR Jobs [5 Examples]
If you are a beginner, or into areas like Compensation & Benefits or Employee Relations, for instance, you might have to struggle as hard as professionals from marketing, IT, or finance.
Human Resource professionals are often considered at top of their resume game, but it is not always true. If you are a recruiter and you review hundreds of resumes daily, you will definitely know what makes your resume stand out. But if you are a beginner, or into areas like Compensation & Benefits or Employee Relations, for instance, you might have to struggle as hard as professionals from marketing, IT, or finance.
Here is what you will learn in this blog post:
Various HR Job Roles and Related Keywords
Human resources is an umbrella term that covers a lot of areas regarding the acquisition, development, and management of the workforce. These fields together form the human resources of the company.
Each of these being a separate profile, you need to optimize your resume accordingly with the required keywords.
Here are some profiles in the HR industry you can target
Recruiter
HR Generalist
HR Operations
Employee and Labor Relations
Benefits Administration
Talent management
Learning and Development
Keywords for your HR Resume
Employee Engagement
Organizational Development
Strategic Workforce Planning
Succession Planning
Leaders  Onboarding
Leadership Development
Stakeholder Management
Payroll Processing
HR Department Startup
Staff Recruitment & Retention
Diversity and Inclusion
Orientation & Onboarding
Performance Management
Benefits Administration
HR Policies & Procedures
HRIS
Recruitment Lifecycle Management
Training & Development
Employee Relations
Professional Development
HR Program/Project Management
Emotional Intelligence
Recruiting
Data Analysis
Scheduling Interviews
HR Software (HRIS)
Problem Solving
Writing and Publishing Job Description
Background Checks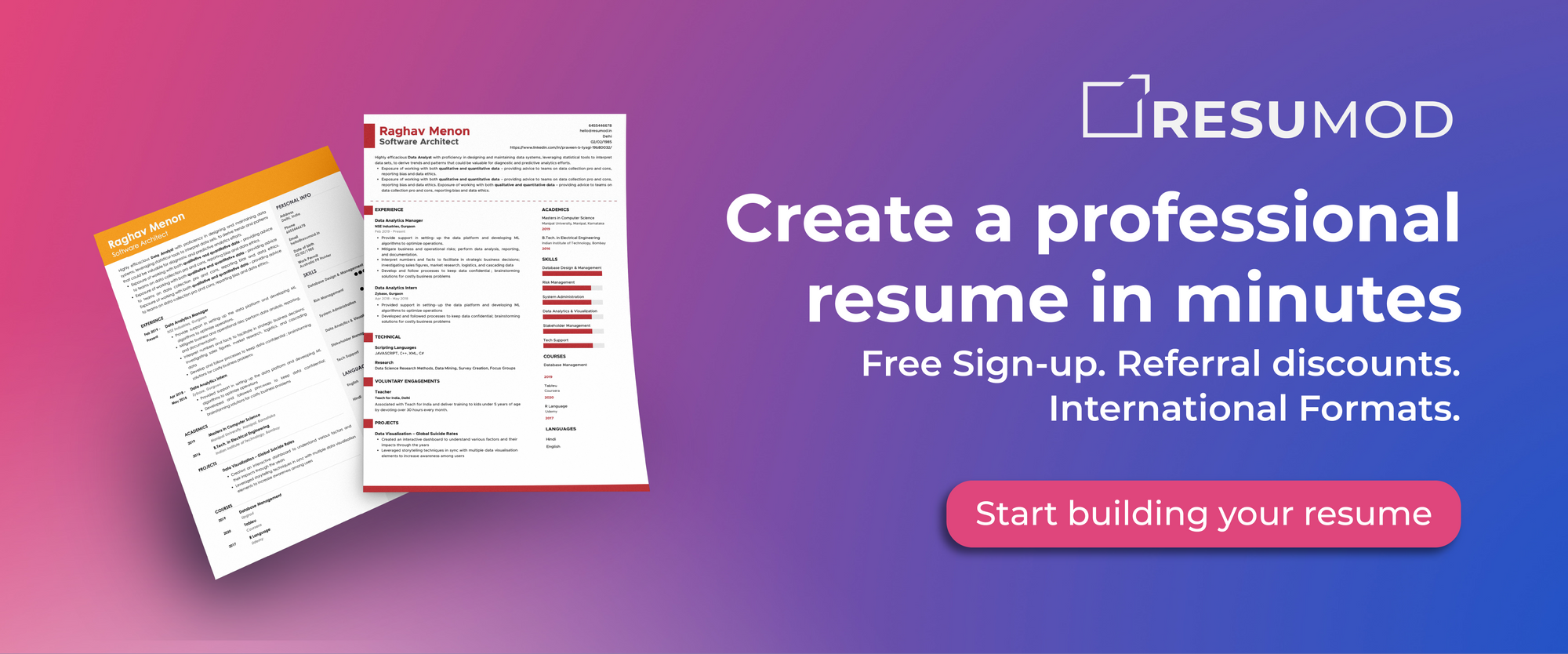 Elements of an HR Resume
Resume Headline: It is the top-most part of the resume. Here you need to be specific about two things:
Industry - IT Recruiter, Academic Recruiter etc.
Seniority- Manager, Associate, Assistant Executive
These are the first words on your resume after your name, so make sure you make them specific and impactful.
Summary: This is where you introduce yourself to the reader and write about your strengths, how you can contribute, and how you want your career to look. You can also use this space to talk about your soft skills

Experience: This is the place to talk about the actual work you've done as an intern, employee, or even a business leader. List the name of the employer, tenure, and your designation. Use this area to also highlight the tangible work you've done.
For instance:
#Event budget you've handled
# Number of employees you recruited
# Size of the team you led
Education: This comes in handy if you've studied HR as a part of your graduate or undergraduate degree. Even if you didn't study human resources, you can choose to place this section at the bottom. Mention the name and location of the institution, name of the degree, and specialization. Effectively utilize this space to briefly mention any distinction, scholarship, medal, or award related to academics.
Technical skills: HR is quickly shifting to a highly technology-driven practice. From hiring systems to payroll, the processes are on HRMS.
Other sections: The above sections form 90% of your resume, but you might consider adding other sections as well that will help you differentiate from the crowd:
Languages
Certifications
Courses
Project
Associations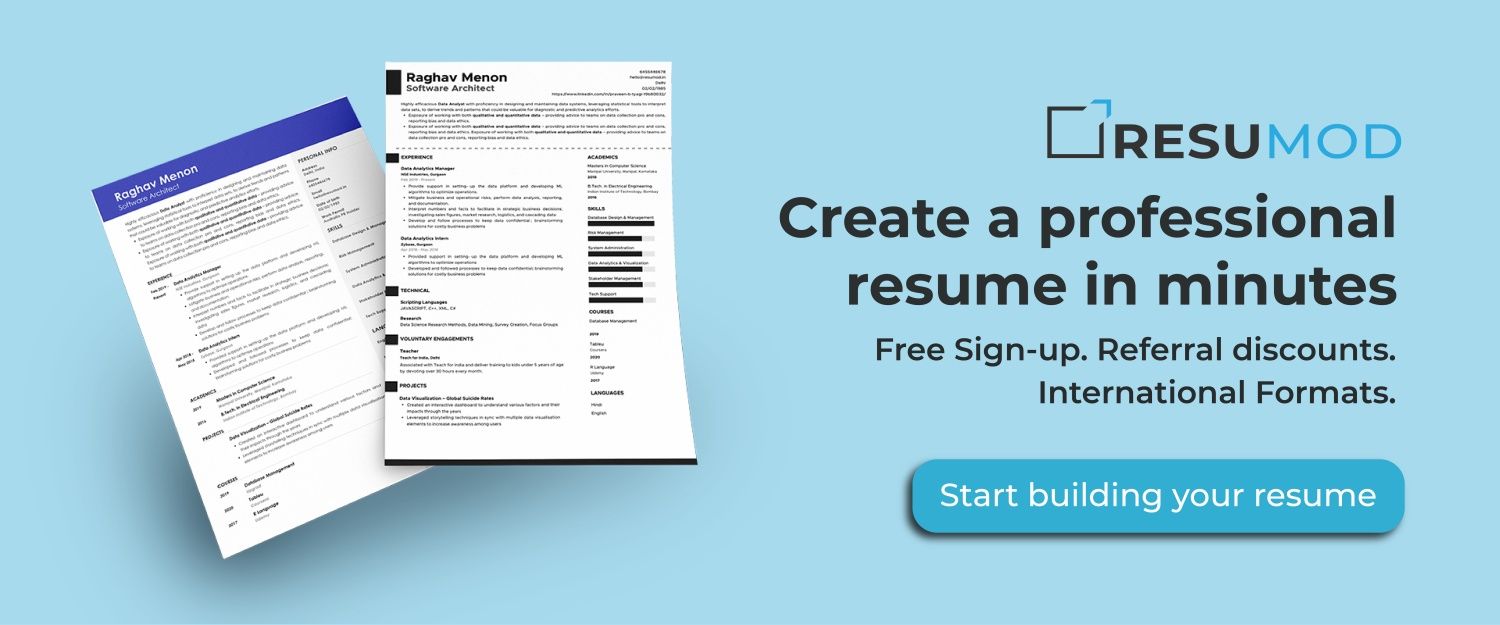 Formatting Tips for an HR Resume
Keep it simple with the font: It is a good idea to keep the font consistent, which means not using more than 2 font styles and sizes. Also, refrain from using fancy fonts. Instead use system-generated fonts like Times New Roman, Calibri, and Ariel, as these fonts are easily readable and available across all software, devices, and operating systems.
Space the resume out: Improper spacing can make or break your resume. Apart from that, it is also taken as a mark of carelessness. To avoid this disaster avoid large chunks of white spaces, and maintain uniformity in page margins.
Effectively use formatting features: Apart from spacing and font size, a resume should be easily comprehensible with clearly demarcated sections. This happens when you wisely use features like Bold, capitalization, underline, and more.
Try to keep the sentences short and to the point. Directly write what you want to convey. Writing long sentences may confuse the reader.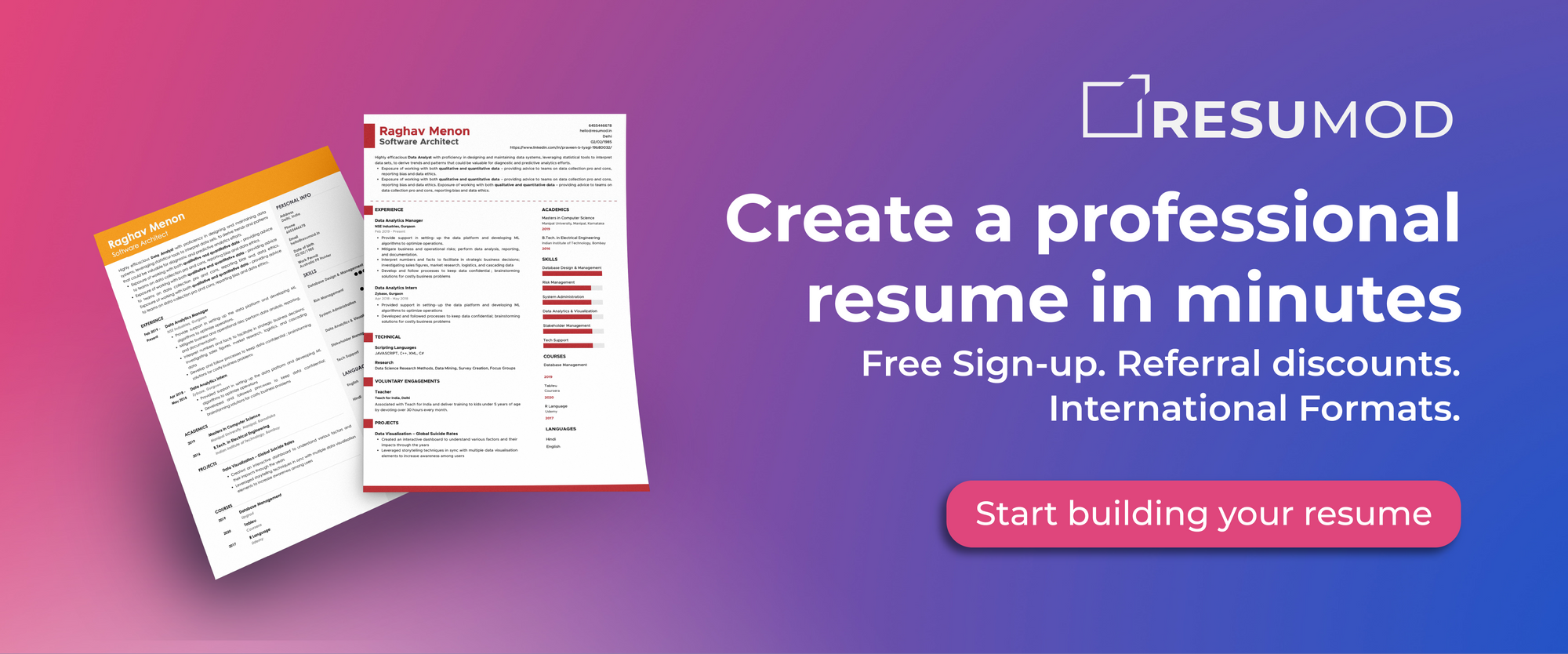 HR Resume Examples on Resumod
Resume of HR Manager
Human resources managers oversee the entire hiring process for a firm or organization, including recruiting, interviewing, and hiring new employees. They assist leaders in connecting with employees, developing an employer brand, increasing employee engagement, and developing strategic personnel resource plans.
Click here for full resume in text format
Resume of HR Generalist
An HR generalist is typically required to assist an established HR department with day-to-day operations in order to guarantee that nothing is neglected,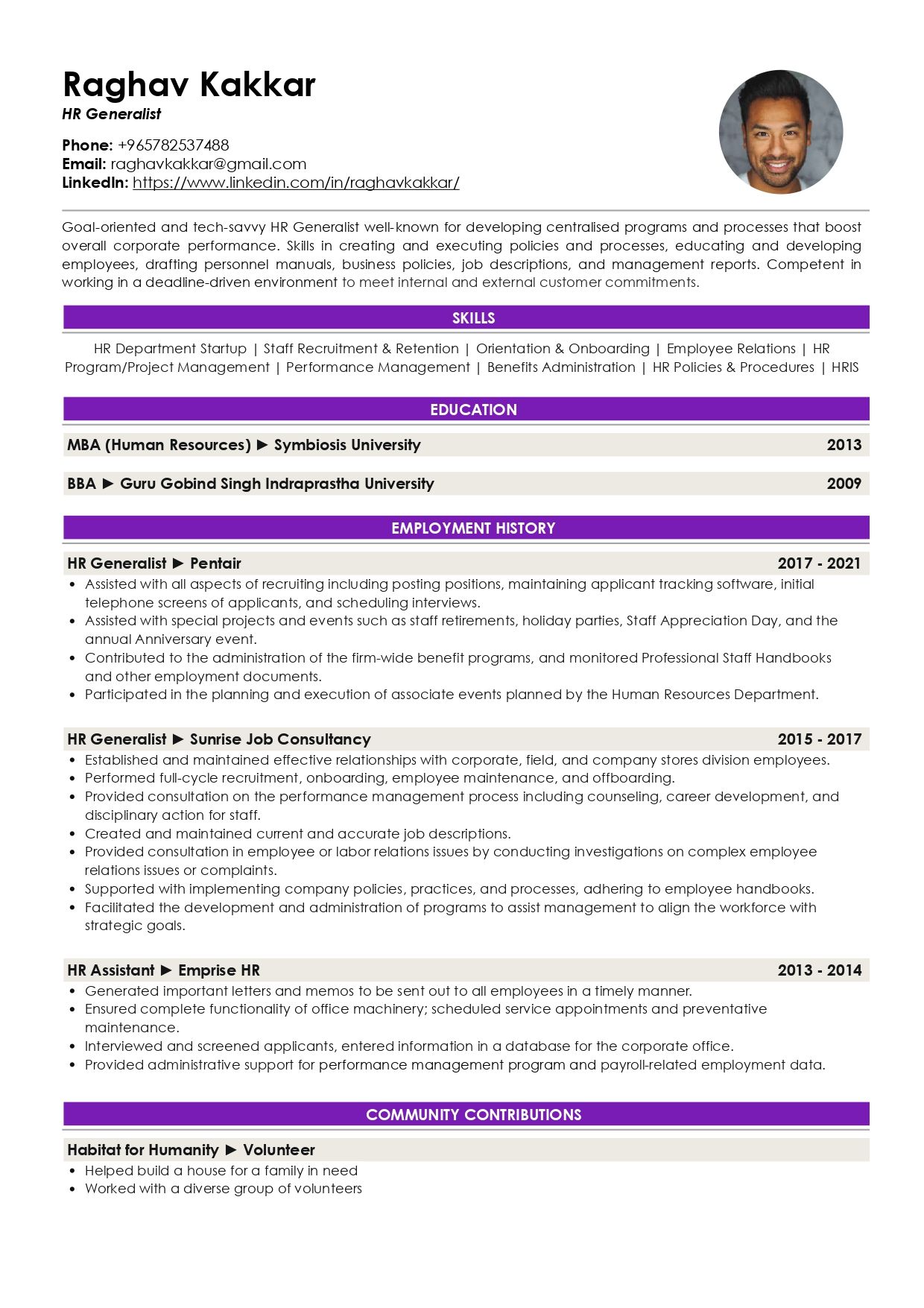 Click here for full resume in text format
Resume of Payroll Manager
The payroll manager's responsibilities include coordinating payroll activities, interacting with human resources and accounting departments, leading and overseeing payroll workers, and guaranteeing effective payroll processing.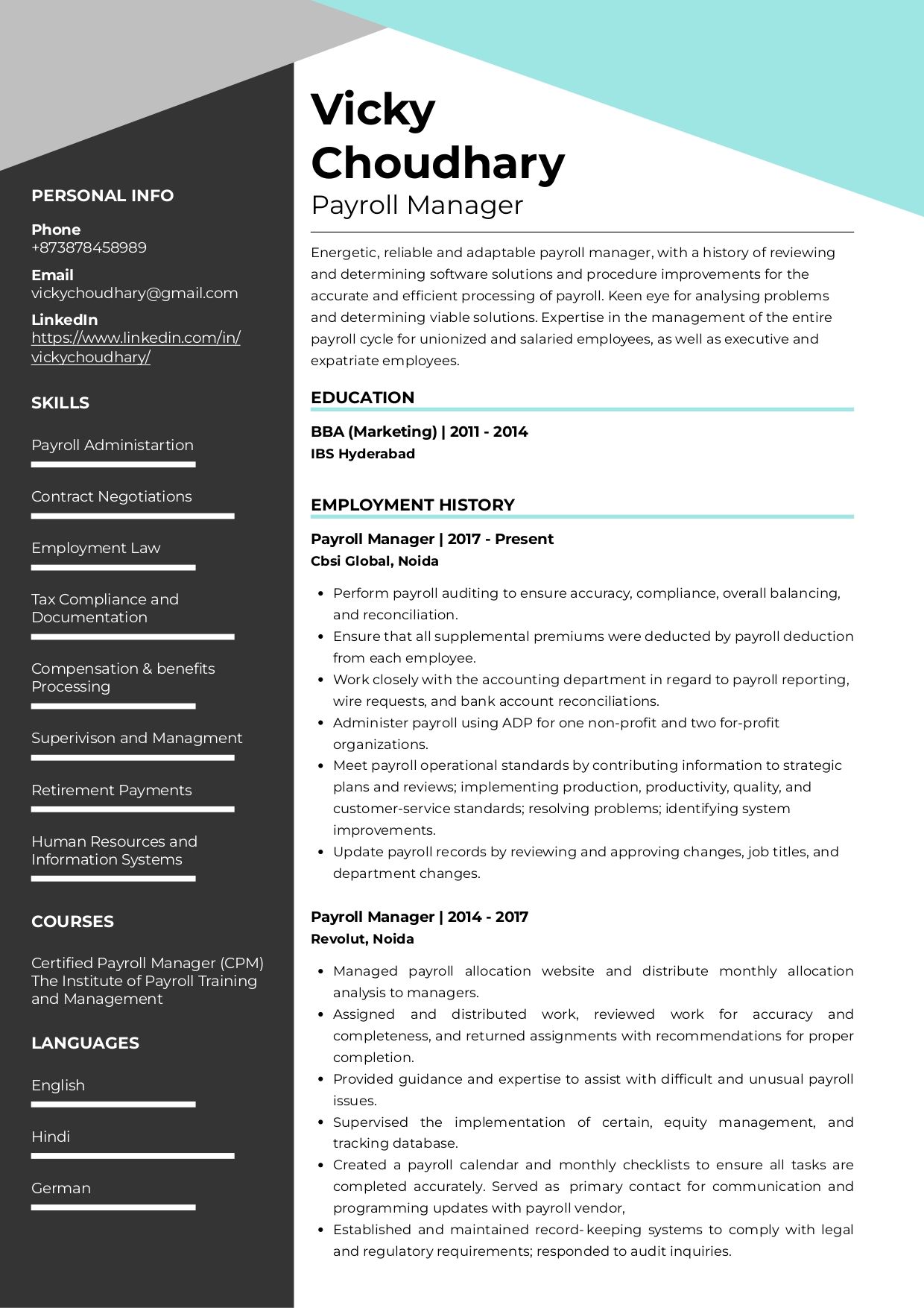 Click here for full resume in text format
Resume of HRBP
An HR Business Partner is a senior executive who focuses on utilizing human resources to assist a business unit in achieving its goals.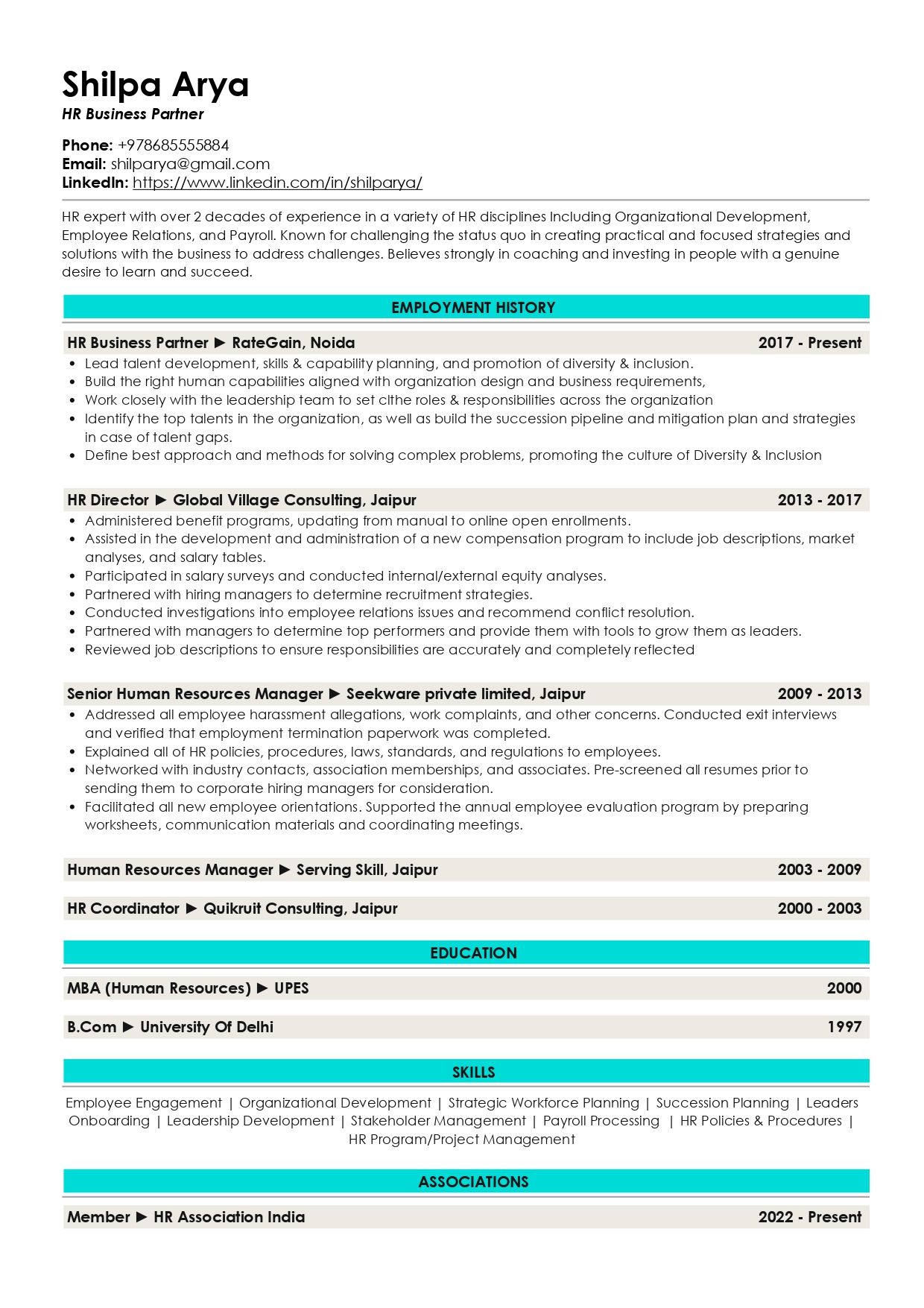 Click here for full resume in text format