A Guide to Understanding and Using Soft Skills in Your Resume [70+ Examples]
Soft skills, also called transferable skills are characteristics that influence how you operate, both independently and together, in a workspace.
Two people with an equal level of experience and expertise sit for a job interview. One gets rejected and the other bags a deal higher than quoted and successfully negotiates joining terms.
What made the difference?
The first person was not as confident, could not demonstrate his knowledge, and could not lead the communication further.
The second one was an excellent negotiator, an active listener, and held his words with great confidence.
We can make out why the second person won the deal.
Despite both being experts, the second one succeeds due to his personality traits that we usually call "soft skills"
Here is what employers think about soft skills:
According to a survey conducted by The Society of Human Resource Management (SHRM), 97% of employers surveyed said that soft skills were either as important or more important than hard skills. However, 46% of new employees fail within 18 months, and of them, 89% is due to a lack of soft skills.
In this blog you will learn:
What are Soft Skills?
Soft skills, also called transferable skills are characteristics that influence how you operate, both independently and together, in a workspace. Many employers, for example, value-effective communication as a critical soft talent. Dependability, successful teamwork, and active listening are some of the others.
Most soft skills are difficult to develop, they are not like financial analysis, or coding, which can be taught through courses
Soft skills cannot be standardised, they are different in each individual
These are universal, no advancement in technology or automation can replace them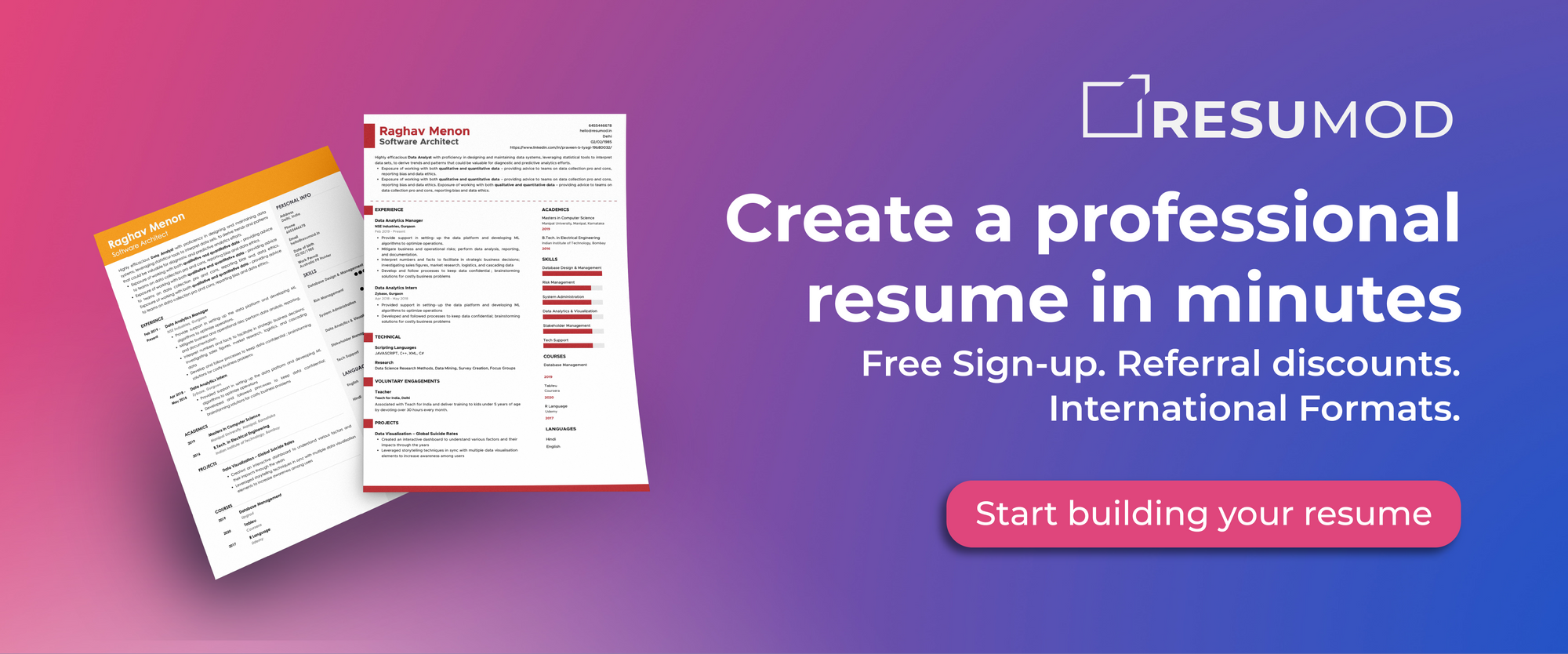 Why Are Soft Skills Important?
Your skills like communication, ethics, thought process compassion, and analysis among others make your personality. These make you dynamic and unique.
With resources available readily, online anyone can learn skills, practise them, and call themselves a pro. But everyone with a strong skill set is not suitable for a given job.
But why?
Every job, every company, every setup, needs different kinds of people, despite their expertise.
Soft Skills v/s Hard Skills
Hards skills or soft skills, both are equally important to excel in a career and each serves its own utility.
Here is a table to give you an overview of their differences.  
| BASIS FOR COMPARISON | HARD SKILLS | SOFT SKILLS |
| --- | --- | --- |
| Meaning | Hard skills imply the technical skills specific to the job, which a person has acquired through proper training and learning. | Soft skills refer to the set of personality traits, which defines an individual's relationships in a work environment, with others. |
| What is reflects? | How perfect a candidate is, for the job? | How perfectly a candidate adapt or fit into the work environment? |
| Constitutes | Key occupational requirements for the job. | Widely acceptable skills. |
| Acquired through | Formal Education and Training Programme. | Informal process, i.e. upbringing, and social surroundings. |
| About | Techniques, mechanism and professional competence. | Relationships and social competence. |
| Specific to | Job | People |
| Orientation | Aptitude oriented | Attitude oriented |
| Measurability | Measurable | Immeasurable |
| Provability | Easy to prove using evidence, such as certificate, degree, diploma, awards, etc. | Associated with personal attributes, and so these are difficult to prove because they are intangible. |
| Transferability | Possible | Yes |
| Impact on personality | No | Yes |
Source: Keydiffernces.com
Where to Use Soft Skills in Your Resume
In the resume summary
Summary plays an important role in conveying your skills and experience to the recruiter. While most of your summary talks about what value you can bring to the company, it is a good idea to summarise your soft skills in a sentence or two.
For instance, this resume of a Store Manager talks about, Vandana's skills in decision making, her ability to work in high-pressure situations, and her positive approach to her role which requires a lot of public dealing.
Resume of a Store Manager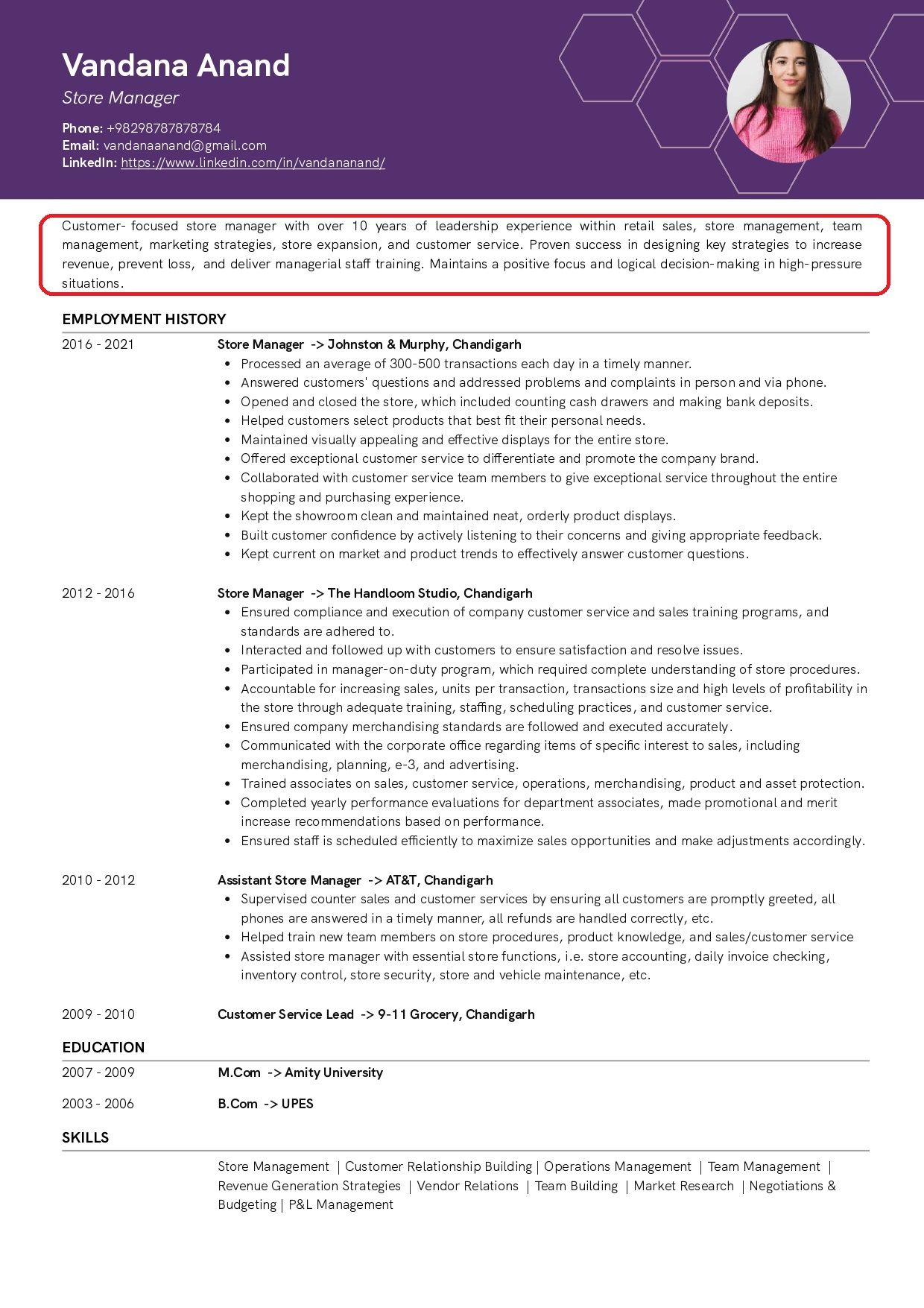 Check full resume of Store Manager in text format
More samples with soft skills in summary:
In the skills section of your resume
This resume of a Growth Product Manager has two of the soft skills, collaboration, and team leadership, listed in the skills section of the resume. All these skills play a crucial role when you are at the management level. The skills section of the resume is a good place to convey to the reader about them directly
Resume of Growth Product Manager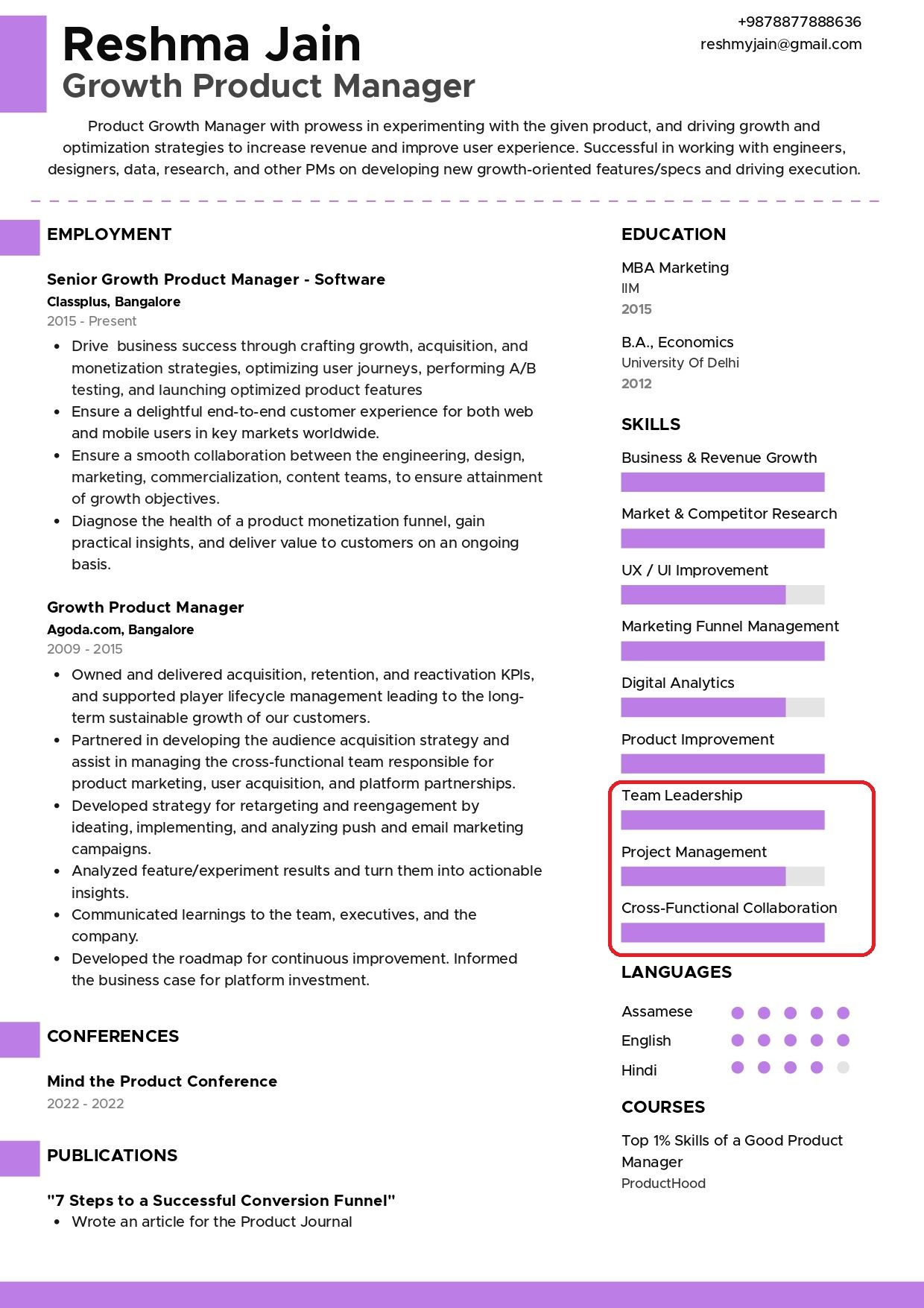 Check full resume of Growth Product Manager in text format
More samples with Softy skills in the skills/core-competencies section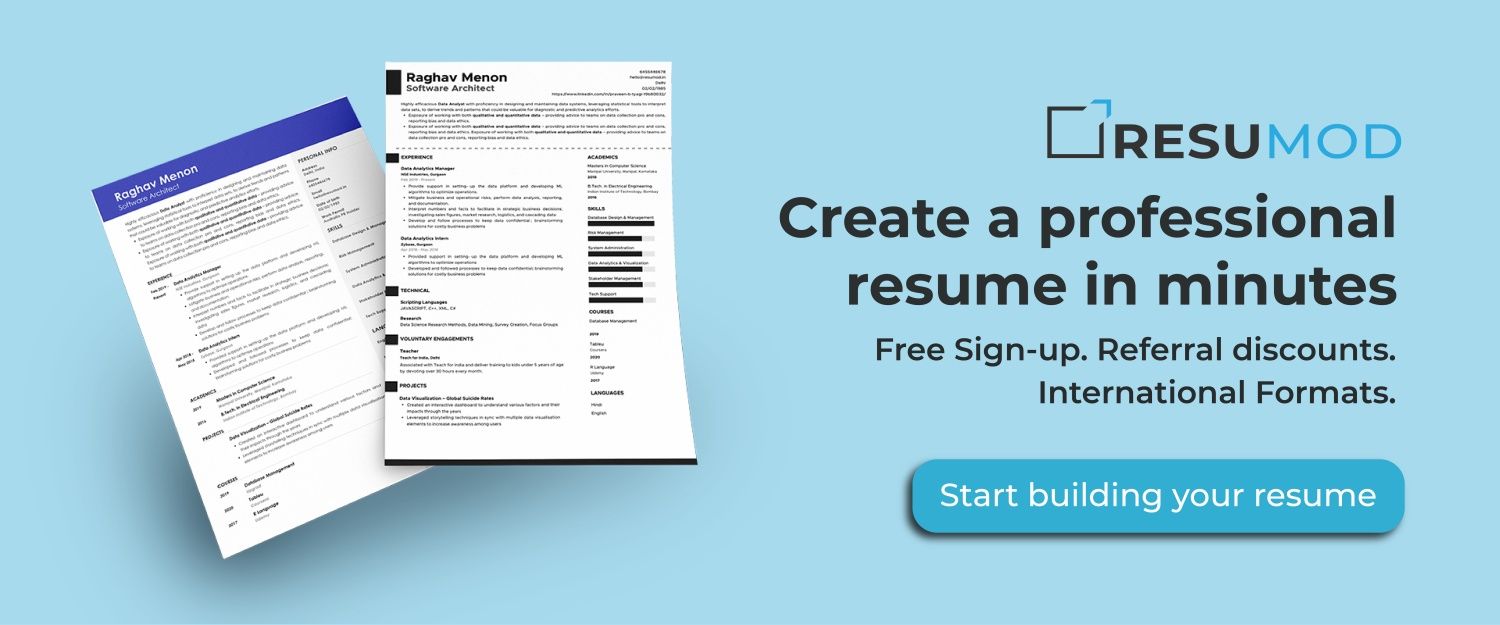 Top Jobs That Require Soft Skills
There is no job profile, where you can excel without soft skills. Even in entry-level desk jobs, you need to demonstrate professionalism and a collaborative approach, even if you are an individual contributor.
However, there are some jobs, that are built on your soft skills. These jobs are usually customer-facing and require continuous interaction with stakeholders.
Sales
How well you sell to your customer heavily depends on your ability to understand your ideal customer's problems, provide them with the solution, and convince them to buy it at your quoted price.
Here is a detailed description of what sales personnel do:
Source and secure new client relationships to maximize growth opportunities while maintaining and generating new activities
Drive new and existing sales activity by prospecting by telephone, email, social media, and industry conferences
Cultivate relationships with decision-makers in client organizations to secure new business, new client accounts and to maximize the value delivered by the organization
Support all stages of the sales process, maintain sales control and guide internal teams to collaborate and rally around development of innovative solutions to meet or exceed identified sales targets
Grow the client relationship by ensuring flawless execution, including cross-functional collaboration with specialty teams outside target market
Act as a trusted advisor to clients and prospects by demonstrating a deep understanding of their business drivers, and offer solutions utilizing persuasive win themes and effective sales strategies
Negotiate pricing and terms within acceptable guidelines outlined by management
Work cross-functionally with relevant departments to troubleshoot and resolve issues as needed
Collaborate with marketing department representatives on lead generation strategies and tactics
Monitor customer satisfaction regularly through quality metrics and client feedback
Customer penetration and retention
There is very little technical skill required here. It is totally based on your skills in:
Communication
Negotiation
Relationship Building
Customer Service
Problem Solving
Requirements Analysis
However, it is difficult to find people who have this unique package of skills, and therefore sales professionals are always in demand.
Resume of Channel Sales Manager
Hospitality Jobs
The hospitality industry is largely service-based, and your resume needs to demonstrate your vigour to serve and ability to ensure premium customer experiences.
It is a large industry with a large number of roles, here discuss some of them for you:
Server
Ensure quality customer service by providing one-on-one attention to detail
Participates in the preparation and service of food and beverage items in adherence to company food standards for presentation, sanitation and safety, and portion control
Clean work area and equipment used in food preparation and service
Follows all safety and sanitation procedures
Deliver food items to and from the main kitchen
Promote a clean, safe and neat environment for residents, self and staff
Cooperates with staff of other departments in performing job duties
Contribute to the team; exhibit professionalism with customers, fellow employees, and others
The job of a server is a full-time guest-facing role, and requires qualities like:
Professionalism
Courteousness
Attention to detail
Customer communication
Service-oriented mindset
Front Desk Management
Respond to all guest requests problems complaints and/or accidents presented at the Front Desk and follow up to ensure guest satisfaction
Maximize room revenue and occupancy by reviewing status daily
Analyze rate efficiency monitor credit report and maintain close observation of daily house count
Attend all required Rooms Merchandizing meetings with all appropriate reports and documentation necessary to establish select sell guidelines and implement appropriate restrictions
Prepare employee Schedule according to business forecast payroll budget guidelines and productivity requirement
Maintain a professional working relationship and promote open lines of communication with managers employees and other departments
Operate all aspects of the Front Office computer system including software maintenance report generation and analysis and simple programming
Monitor the process of taking reservations ensuring that courtesy and up-selling techniques are maintained
Greet and welcome all guests approaching the Front Desk in accordance with Aimbridge Hospitality S.O.P.'s
Operate radios efficiently and professionally in communicating with hotel staff
Coordinate all aspects of the ongoing implementation of service
Ensure that employees are at all times attentive friendly helpful and courteous to all guests managers and other employees
Maintain an organized and comprehensive filing system with documentation of purchases vouchering schedules forecasts reports and tracking logs
Any guest in a hotel property first interacts with the front desk. A good interaction at the front desk paves way for a good customer experience. Apart from technical and operational knowledge, front desk employees need to have the following skills:
Problem Solving
Guest Relations
Delegation
Time Management
Team Leadership
Written & Verbal Communication
Professionalism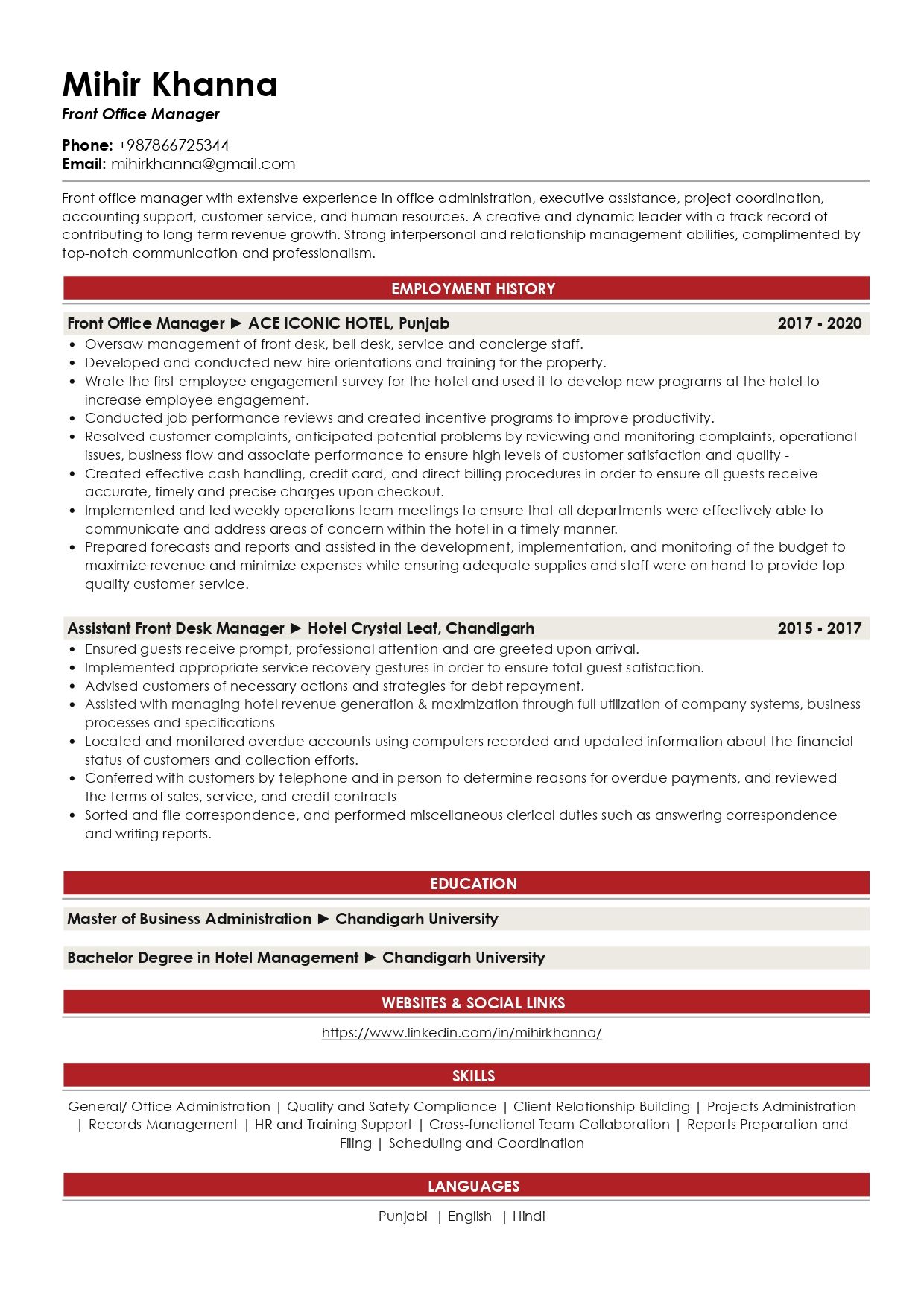 Check Resume of Front Office Manager in text format
Cabin Crew
Responsible for the safety and comfort of guests aboard the aircraft while providing exemplary service
Provide Guests with briefings pre-flight, during flight, and after landing
Assist Guests by answering any inquiries they may have in addition to aiding Guests with their carry-on items, which may require overhead lifting
Market, sell and provide snacks and beverages to Guests
Check emergency equipment and be aware of hazardous situations in the cabin
Demonstrate the use of emergency equipment as required
Provides leadership, direction, and assistance during an emergency situation, including aircraft evacuation, administering first aid to ill or incapacitated Guests, and during incidents such as turbulent flights and delayed flights
The role of the flight attendant focuses on ensuring the safety of passengers and ensuring a comfortable journey on-board. Here are the skills that differentiate them:
Patience
Active listening
Decision Making
Communication
Compassion
Amicability
Customer Service
Journalism
For news and media agencies to function properly, they require vast manpower, from drivers to head of production and senior editors. However, there is not a single profile, that does not require any transferable skills to sustain.
Below is a detailed description of a News Correspondent's profile and the soft skills required:
Work with the News desk and senior executives to produce exclusive, digital-first content and comprehensive news coverage across all platforms
Produce and source stories, pictures, video and audio content for the Evening Standard across all platforms
Deliver content in a timely manner, legally safe and compliant form
Helping to generate and deliver ideas for special projects, investigations, and in-depth pieces
Works in a smart, flexible, and focused way, is open to change, and suggests ideas for improvements to the way things are done
Builds and maintains positive and supportive working relationships with colleagues
Works to agreed business goals and objectives and deals with challenges in a constructive and responsive way
A news correspondent, who researches and developed technical stories, needs to be thorough with various research methodologies and operating necessary equipment. However, the whole process cannot be completed without the following:
Deadline driven
Attention to detail
Storytelling
Communication
Collaboration
Interviewing
Adaptability
Ability to work under high-pressure situations
Resume of News Presenter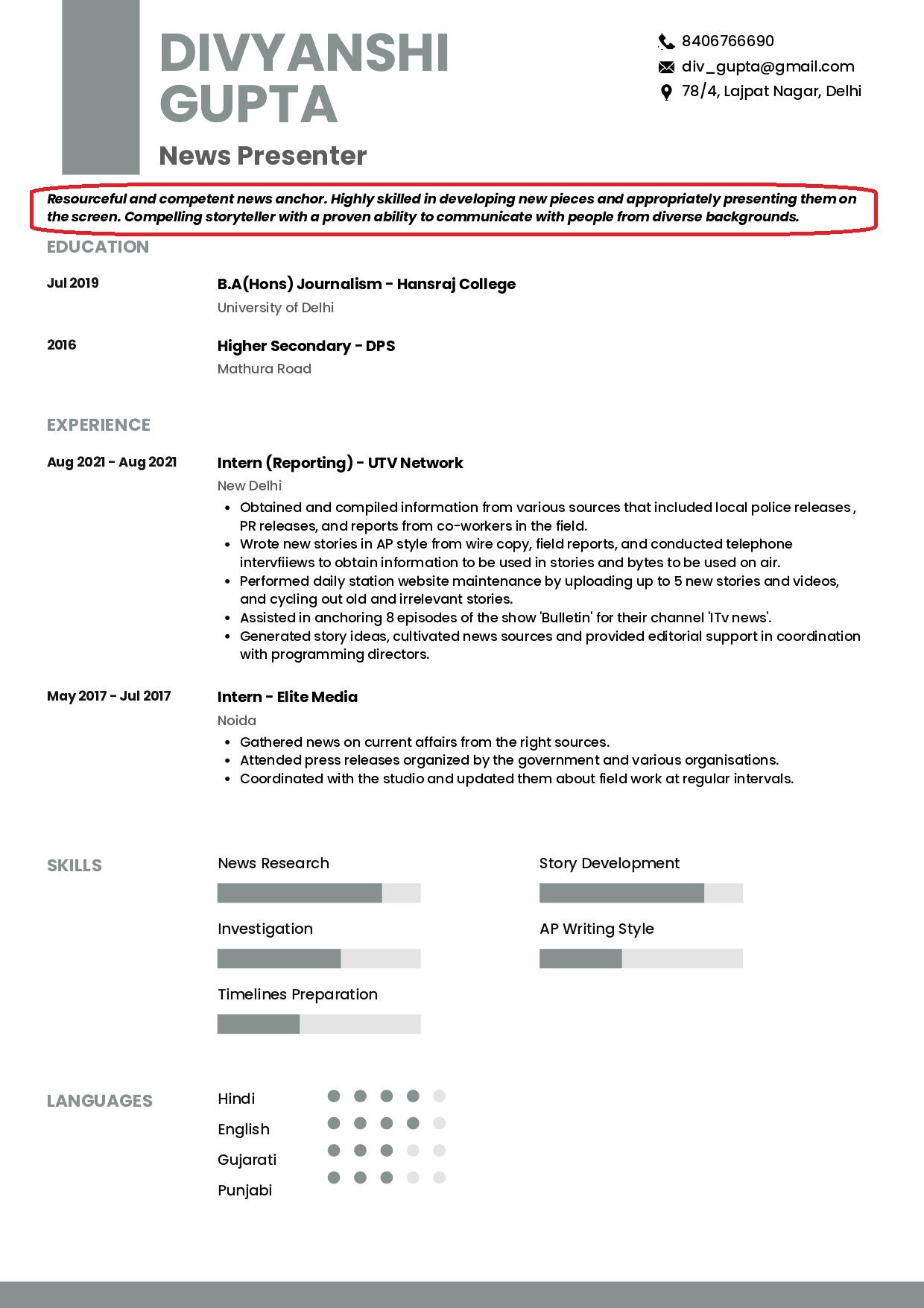 Check full Resume of News Presenter in text format
Customer Service
Customer service as the name suggests requires you to deal with customers and provide them with high-quality service.  
Identify process improvements, training, implementations, projects, and create sustainability in partnerships with Business Unit leaders, such as Sales, Operations, Accounting, and Research & Development
Enable the organization to achieve its strategic business goals, operational objectives
Directly manage customer service and inside sales department, including hiring, performance evaluations, coaching, training and development, exercising praise and disciplinary action when necessary
Conduct periodic departmental meetings and designs communication flows between staff and leadership
Manage  team's work schedules ensuring customer coverage and recommends appropriate staffing levels to Director, Operations
Manage the implementation of customer service and inside sales department processes to ensure optimal output of customer satisfaction
Design blended customer service and inside sales with an emphasis on people and processes to determine readiness for KPIs, CRM system, and new operating model
Provide customer solutions and attention to detail with emphasis on resolving gray areas
Design learning and training programs to team in the form of the participant and supporting customer and inside sales functional guides
Research and conduct detailed impact assessments of customer service and inside sales that include technology, data, people and processes
Oversee the overall effectiveness of services to distributors, end-user customers, and outside sales team
Engage in customer relations to establish and maintain a rapport with new and repeat customers
Manage customer inquiries, research, and provide solutions to the satisfaction of the customer.
The role requires you to lead teams and work across various departments to ensure customers are satisfied and continue their engagement with the organization. Here are the key skills:
Cross-functional Collaboration
Cultural competence
Assessment and evaluation
Storytelling
Empathy
Persuasion
Planning
Friendliness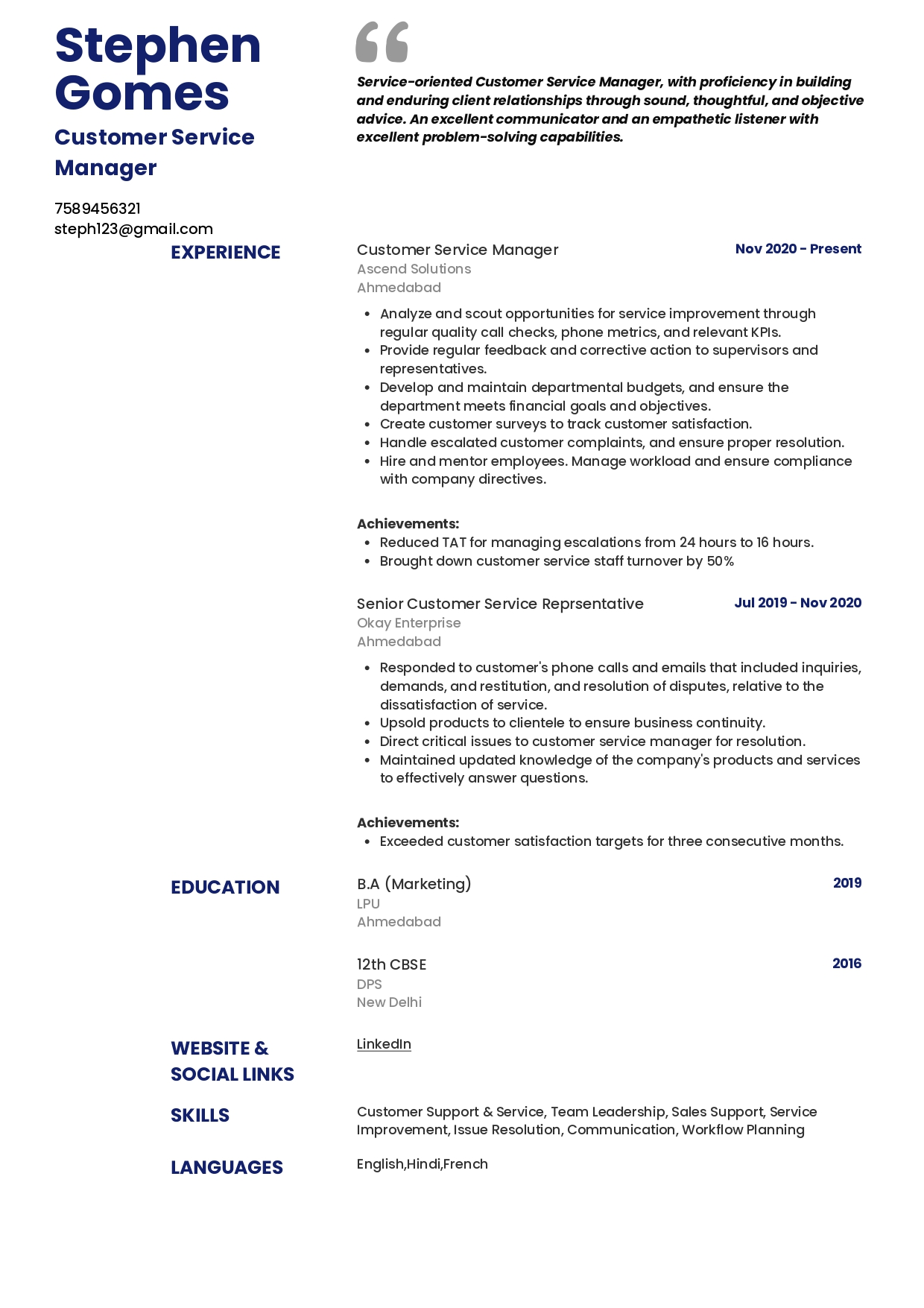 Check resume of Customer Service Manager in text format
70+ Soft skills that you can use in your Resume

It is a real task to select the exact set of soft skills that you have and your employer requires.
We have made the process easier for you by giving more than 70 skills for you:
Analyzing
Benchmark development
Brainstorming
Drawing conclusions
Experimenting
Innovation
Insight-driven
Troubleshooting
Delegation
Goal setting
Managing appointments
Meeting deadlines
Multitasking
Prioritizing
Integrity
Resource management
Scheduling
Delegation
Team Leadership
Time management
Work-life balance
Patience
Professionalism
Brevity
Confidence
Cross-cultural communication
Friendliness
Negotiating
Presentation
Public speaking
Storytelling
Empathy
Persuasion
Planning
Rapport-building
Reliability
Respectfulness
Tolerance
Flexibility
Ability to work under pressure
Adaptability
Communication
Conflict resolution
Creativity
Emotional intelligence
Patience
Problem-solving
Relationship building
Self-motivation
Teamwork/Collaboration
Evaluating
Inference
Interpreting
Open-mindedness
Self-regulation
Abstract thinking
Cognitive skills
Contextualizing
Creative thinking
Critical thinking
Innovating
Logical thinking
Motivating
Organizational skills
Presenting
Problem-solving
Active listening
Artistic design
Open-mindedness
Storytelling
Data-driven decision-making
Ethical decision making
Other Profiles That Require Soft Skills
There are many profiles apart from those mentioned above that require 80% input in terms of transferable skills.
Below list of profiles are on Resumod's samples page for you to check out: